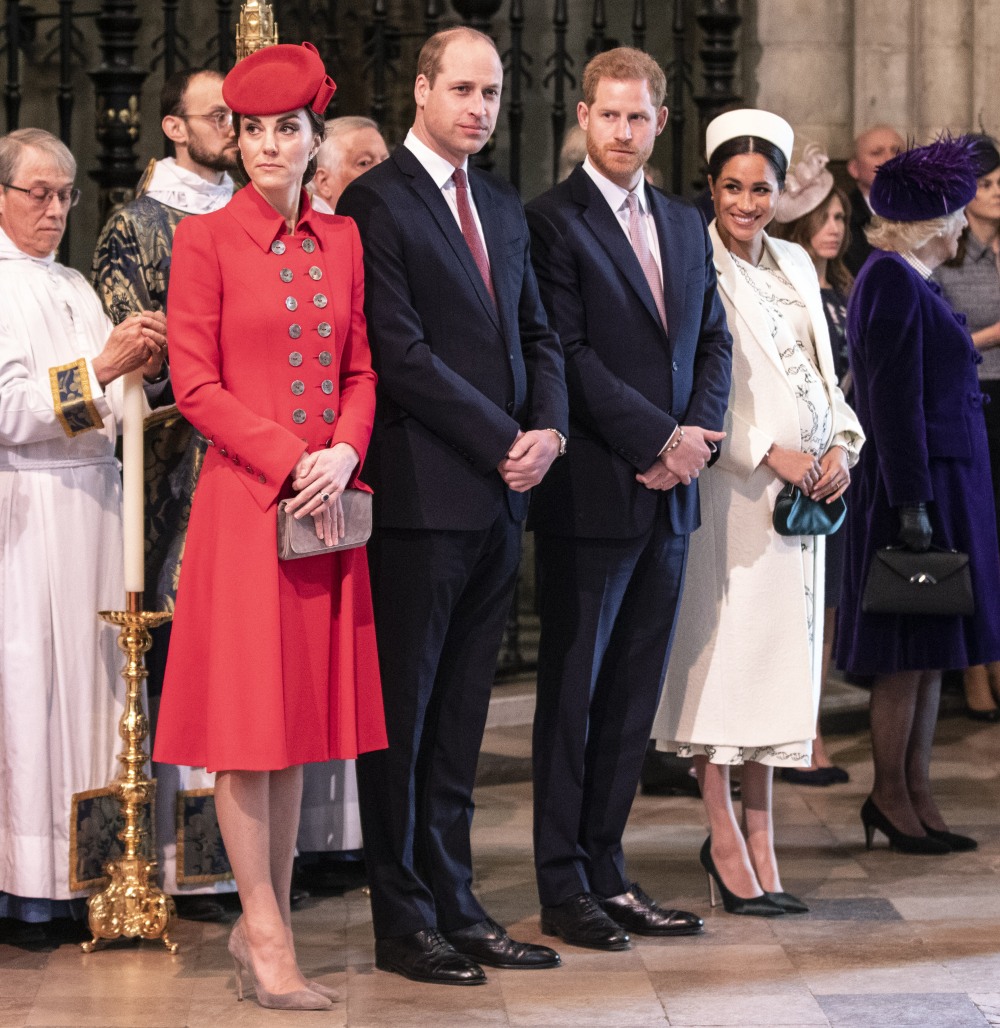 As we've been hearing more months now, the Duchess of Cambridge and Duchess of Sussex are not at war. The Christmas stroll at Sandringham was supposed to be the end of the "feud" between Meghan and Kate, but because tabloids gotta 'bloid, of course there have still been murmurs about how Kate and Meg secretly hate it each other and Meghan storms into Kensington Palace, steals Kate's earrings and yells "cry bitch!" at her. Or something. It's become something of a journalistic feint to still talk about the feud by repeatedly and excessively denying the feud (DID YOU KNOW THERE WAS A FEUD). As I've said for months, though, I just feel like Meghan and Kate's "feud" was mostly a cover for William and Harry having a major falling out. Their body language still isn't great. And people still aren't running to the tabloids to talk endlessly about how Harry and William's feud is all in the past. Because it isn't.
For months, rumors have swirled that Meghan Markle and Kate Middleton have been in an alleged feud. However, one royal filmmaker told Fox News that's not exactly what's happening. Nick Bullen, who has been making programs about the British royal family for nearly 20 years and has worked closely with Prince Charles for eight, claims the royal tiff is actually between Prince Harry and Prince William.

"It comes out in the 'Royal View' — and what comes out is that it's a much sexier story to have two duchesses at war," Bullen told us of the TrueRoyalty.tv talk show, which aims to separate fact from fiction regarding the royals. "Let's have these two super glamorous women — one British, one American. One an actress, one sort of an English rose. Let's put them against each other… that's the sexy sort of media story. But…It's actually that William and Harry have had a rift. I think you know, look. All brothers fall out. All families fall out. Their fallout at the moment is becoming public. I think people don't want to think about that with these two boys. These are two boys who lost their mother [Princess Diana] at a really early age, and the fairy tale is that they are closer than ever, and need each other, and I think that's probably true, but equally they are two grown men in their 30s, starting their own families, different wives, they are moving to different parts of the country, different duties."

"Yeah. I think it was sad. I think it was really, really sad, because you don't want to hear this, but again, it goes back to them being real people," Bullen explained. "We forget that they are people. We've all fallen out with our brothers and sisters over the years, and hopefully, it'll be fine. I think the Prince of Wales and the queen are working incredibly hard to try and make sure everybody reunites. But it is, we were surprised to hear that it was the brothers."

Vincent further revealed that "the suggestion" the alleged "rift" is between Prince Harry and Prince William came from one of the show's guests who is "well-placed."

"The suggestion was – from somebody well-placed – it was one of the guests, that actually it's the brothers. It's the two princes that don't get on. The actual wives actually are still finding their feet or have found their feet, and they're very happy in the situation they find themselves, but it's the brothers themselves who have been closer than anybody up until now."
Note the use of present tense – "I think the Prince of Wales and the queen are working incredibly hard" and "Their fallout at the moment is becoming public." That too is why the Sussexes and Cambridges are splitting up their offices and courts so completely. I would even argue that the rift between the brothers has always been the center of this, almost everything that's happened in the past nine months or so. It's been happening for MONTHS and it's clearly still happening. But this guy is right, most people don't want to talk about "Brothers at war!" or "prince feud!"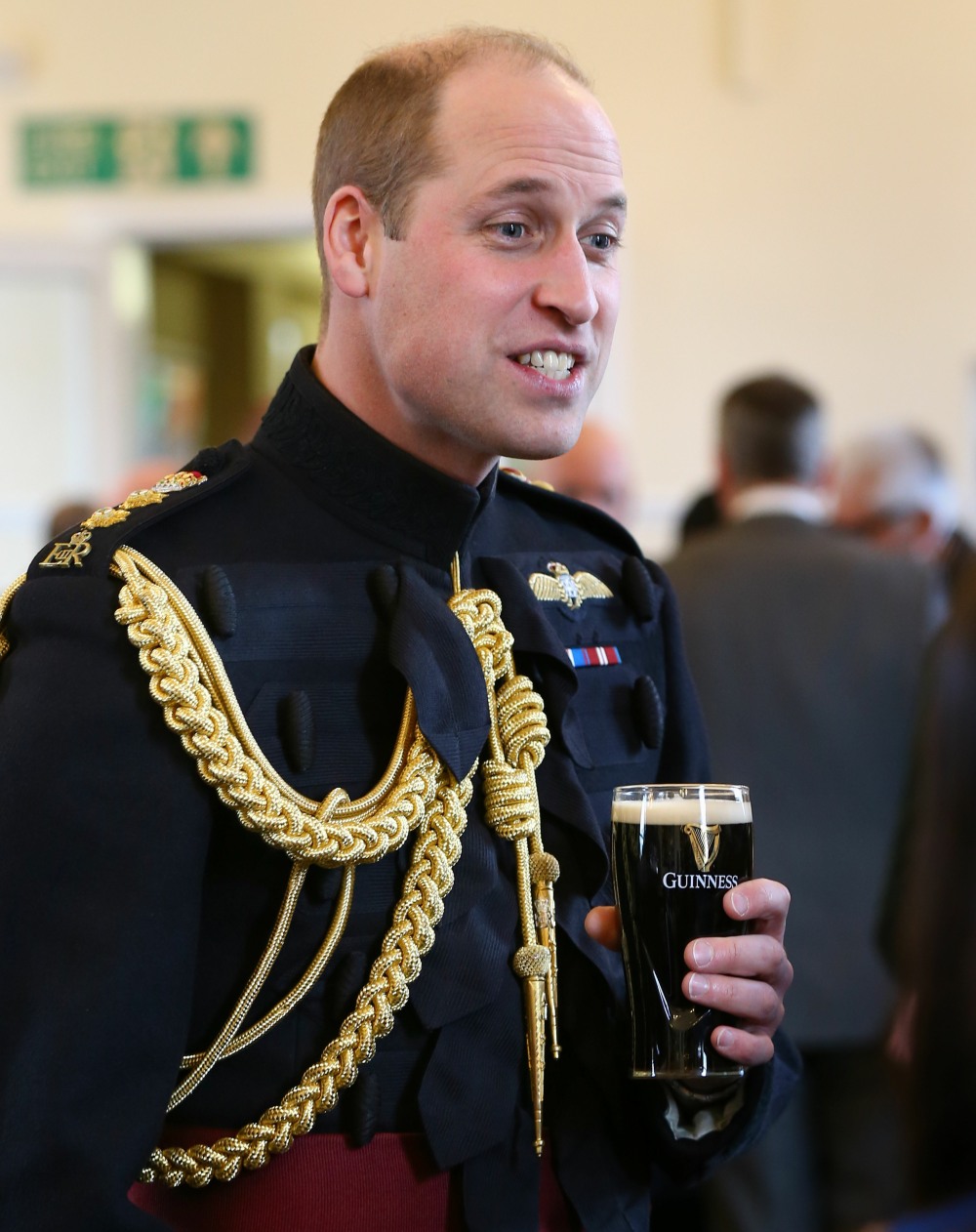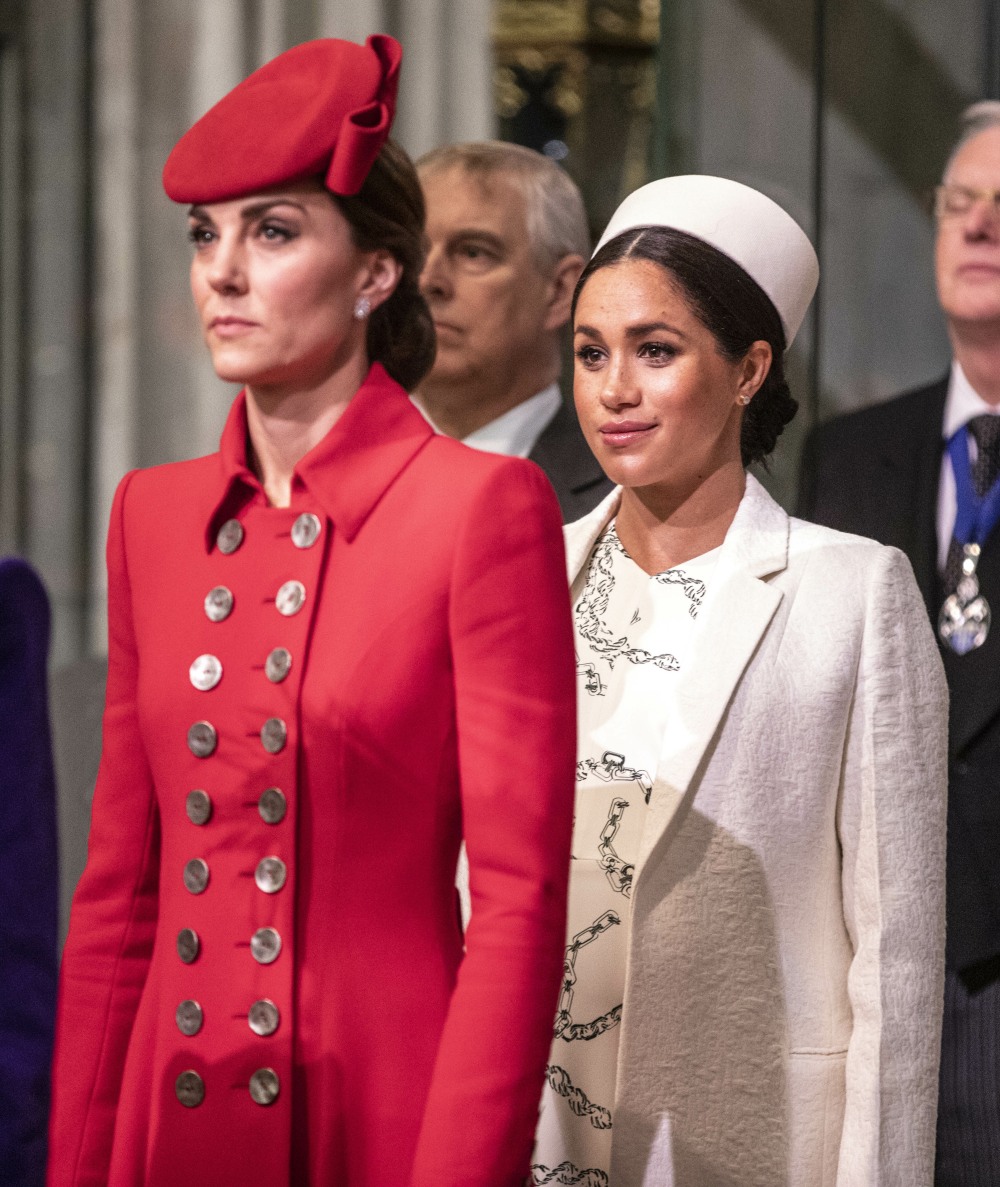 Photos courtesy of Avalon Red.