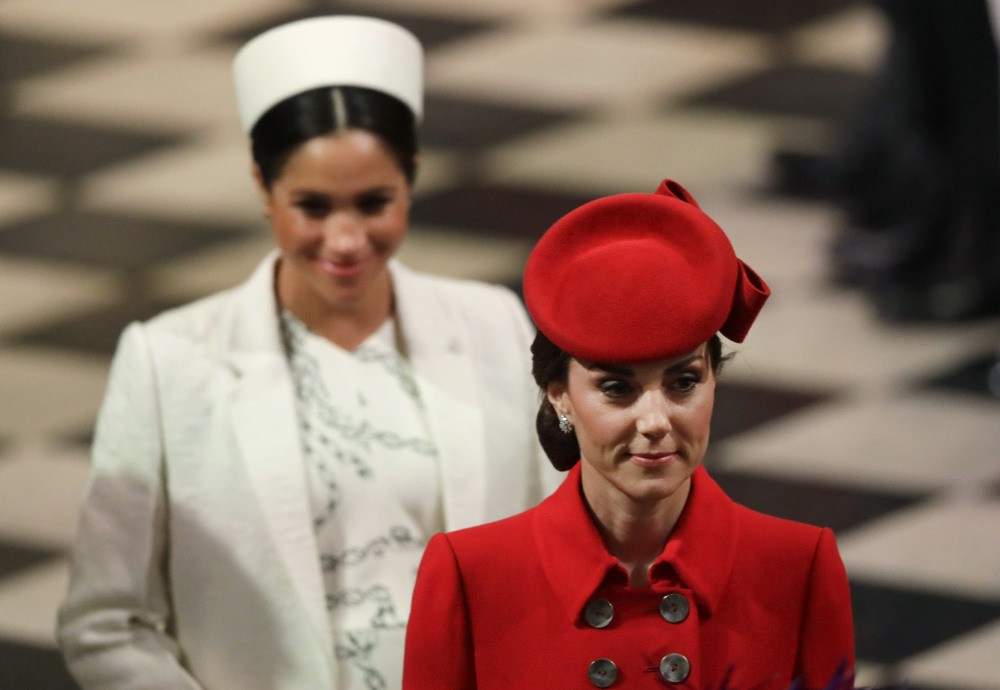 The Cambridges and Sussexes' joint appearances at the Commonwealth Day church service at Westminster ended up being kind of non-story from a gossip perspective. Sure, we talked about Meghan's fug nurse's hat and Kate's buttons, but there was no real scandalous or controversial moment between the couples. It reminded me a lot of the Christmas Day walk at Sandringham – Kate and Meghan were doing all of the heavy lifting of going along and getting along, and they were both definitely trying to be SEEN getting along. Meanwhile, the vibe between Harry and William seemed similar to Christmas too – like Will and Harry have had a serious falling out and it's still not okay between them. Anyway, Meghan and Kate greeted each other with a friendly cheek-kiss at Westminster, which was enough for Katie Nicholl at Vanity Fair to point out that "sources" insist that Kate and Meghan have completely buried the hatchet.
The kissy greeting at Westminster: According to a Palace source, Kate Middleton's unusual public gesture was deliberate—she hoped the warm embrace would be captured by the world's media and finally put an end to the rumors of an ongoing feud.

Meghan's last event? Vanity Fair has been told that the Commonwealth Day service was the last official royal engagement that Meghan Markle, who is believed to be eight months pregnant, will carry out before she gives birth, although she will continue to take private meetings, and Kate was keen to send out the right message before Meghan and Prince Harry have their baby.

A source claims Kate wants to keep everything professional: "They might not have a huge amount in common but Kate has no issue with Meghan. She wants them to get along, not just for Harry's sake but because two royal sisters-in-law at loggerheads wouldn't be good, and Kate knows that. For Kate, it's about keeping their relationship professional and putting on a show of togetherness."

The Sussexes & Cambridges have been getting along better: As Meghan nears her due date, she and Kate have apparently been in regular touch. There has long been reason to doubt the reports of a feud between the two women, though there was indication last fall that Harry and Prince William were experiencing some tensions. Now they're said to be getting along well, and there were no sign of any distance between William and Harry on Monday. However, joint appearances between the "Fab Four,'" as they have been known, won't be frequent from now on.

Kate has been making the effort: "It's not always been easy, there have been issues behind the scenes, but Harry and Meghan want to leave on good terms and Kate especially has been making a real effort," says a second source. "There are no bad feelings and I think Kate was keen to put an end to these rift rumors. She has no problem with Meghan and she has made it clear to Meghan that she's there for advice or whatever Meghan might need."
I enjoy this story for the subtext most of all – "Harry and Meghan want to leave on good terms and Kate especially has been making a real effort." I suspect William has not been making a similar effort. Possibly because it was never really about "the duchesses at war!" as much as it was about William and Harry's falling out. That being said, this is such a dumb way to position this story, like Magnanimous Future Queen Kate is a brilliant internal-politics diplomat who is the only one who understands that she has to get along with her sister-in-law. I guess Meghan didn't have any agency in the whole "duchess feud" thing, huh?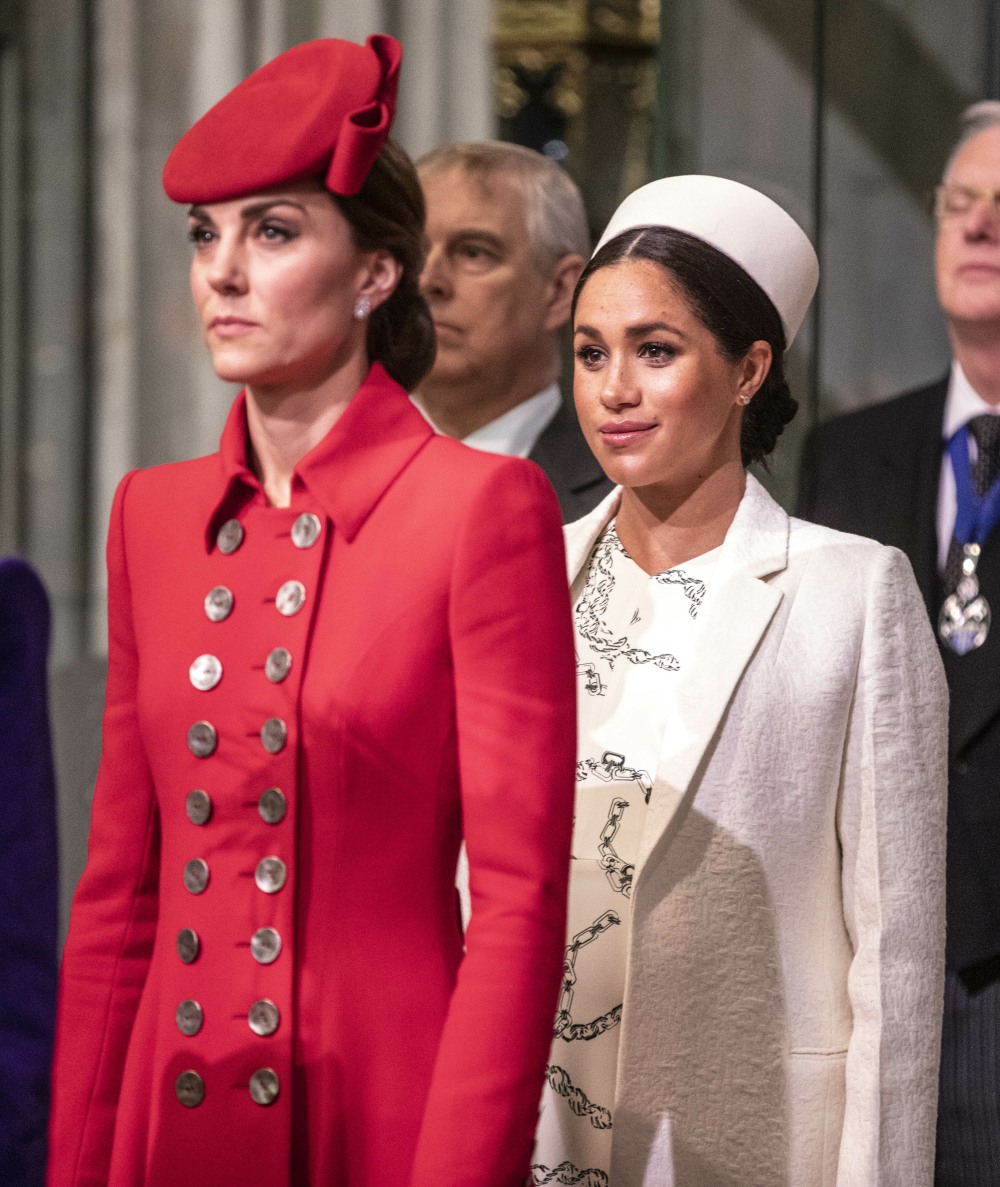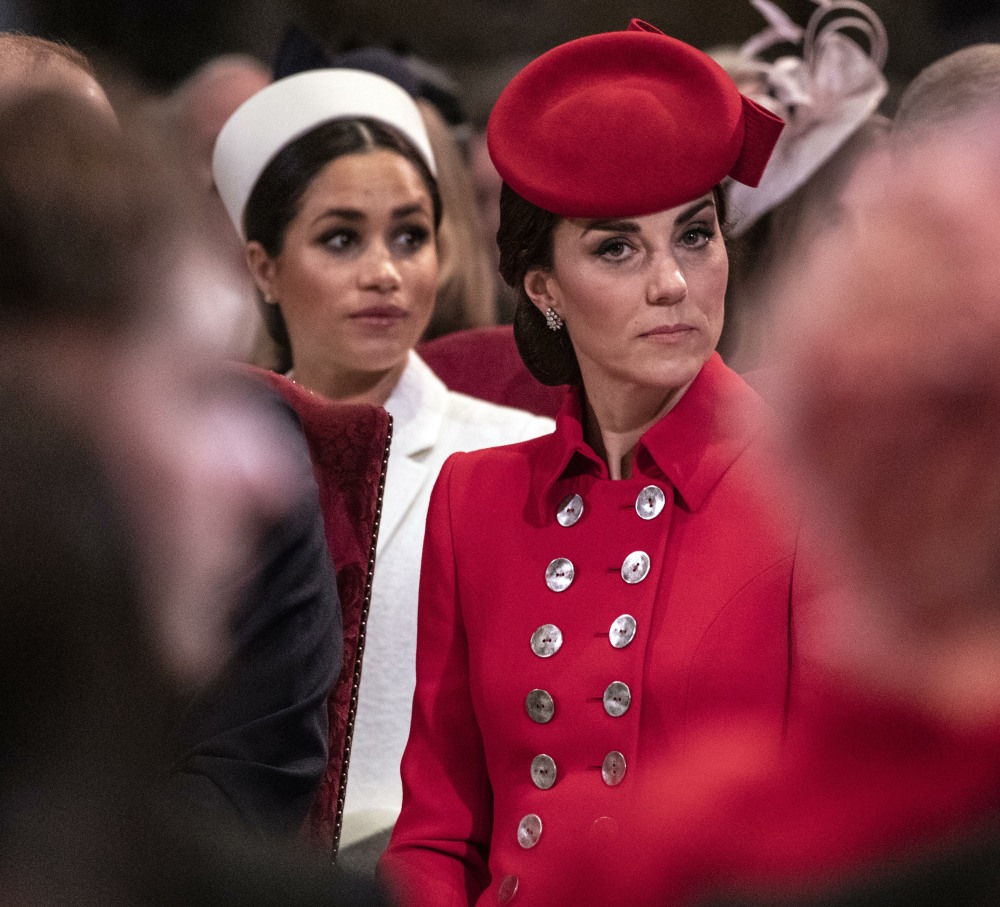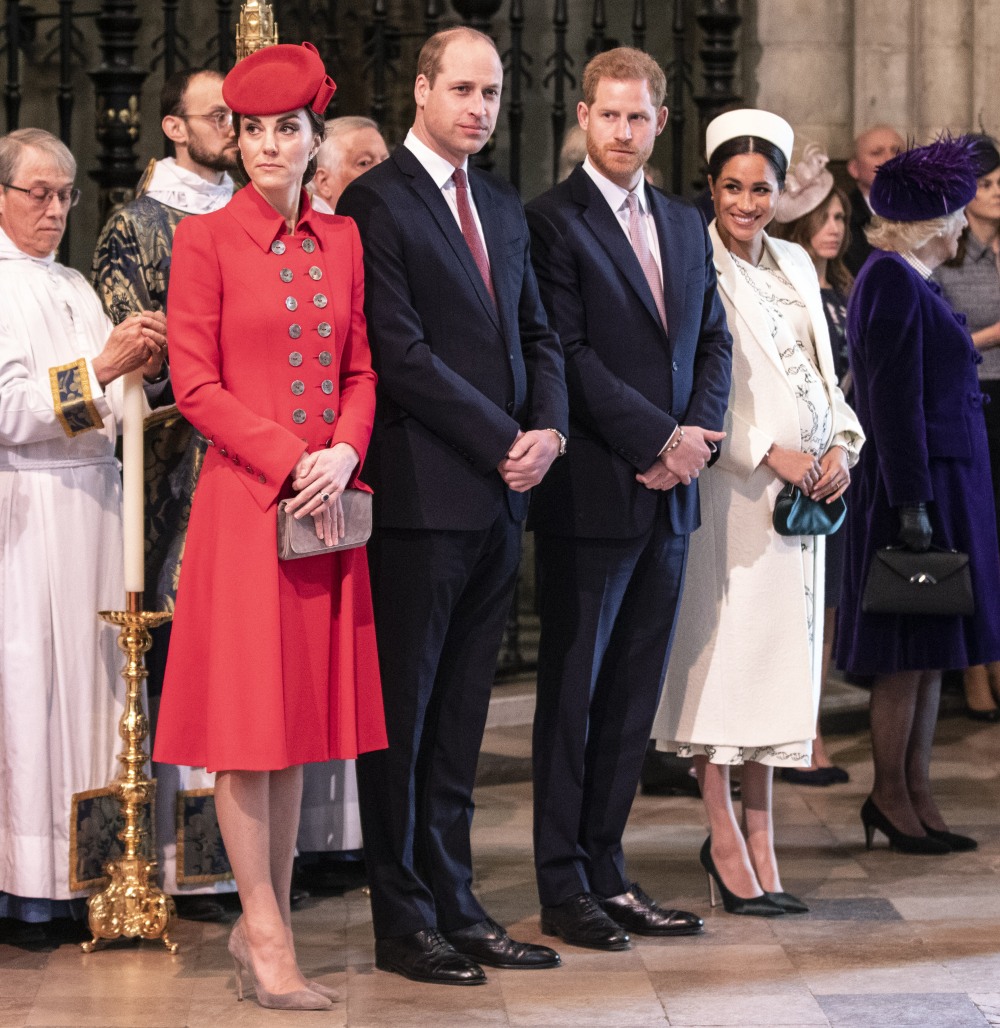 Photos courtesy of Avalon Red.