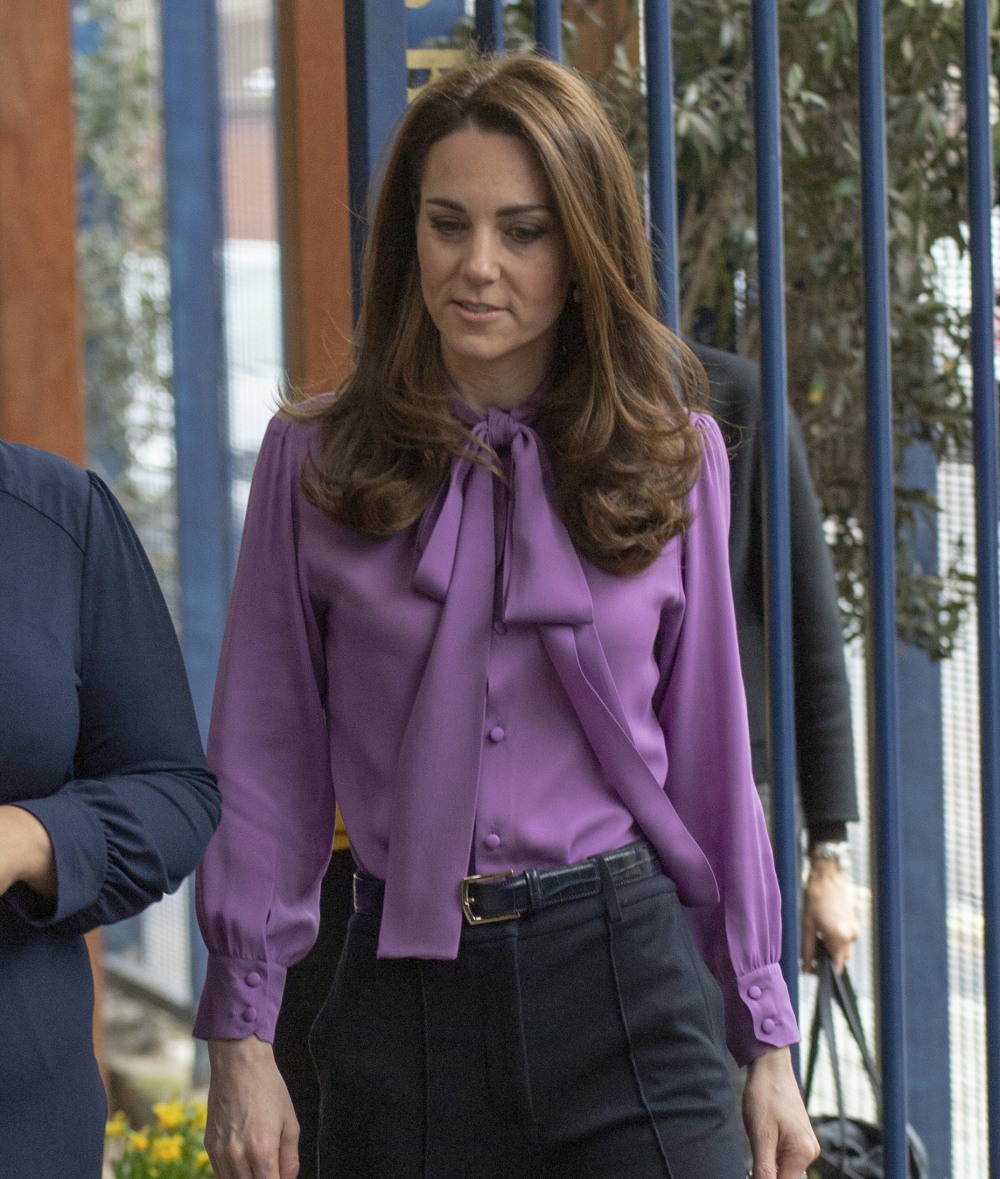 As we discussed yesterday, the Duchess of Cambridge stepped out for an event in London with some kids. She wore wide-legged trousers from Jigsaw, which many of you seemed to dislike (I actually liked them a lot and I would wear them) and a purple Gucci blouse. I'll admit, all I really clocked about the Gucci blouse was that with the high neck and floppy pussybow, the whole thing just looked very 1980s. What I didn't notice is that Gucci intended for this blouse to be worn much differently. The buttons are supposed to be in the back. Was Kate wearing this blouse backwards on purpose??
Kate's blouse today was worn backwards first of all. 2nd, it was Gucci which has had issues of racism the past few weeks&this is her second time wearing it in just as many weeks. What's up with that?? 3rd, Meg got hate for her long trousers in Scotland but people love Kate's? 🤔 pic.twitter.com/bDvYYWMDc1

— Meghan (@HRHMegSussex) March 12, 2019
Once you see the issue, you can't unsee it. You can't unsee the fact that the cuffs are all wrong because she's wearing it backwards, and you can't unsee the fact that the cut seems off across her chest and around her armpits too. So, again, did Kate knowingly wear it backwards or did she just do what I would have done, assumed that the buttons go in the front? I mean, let's be honest – if you hadn't seen the runway/Gucci-intentioned look, we all would have assumed the buttons go in the front.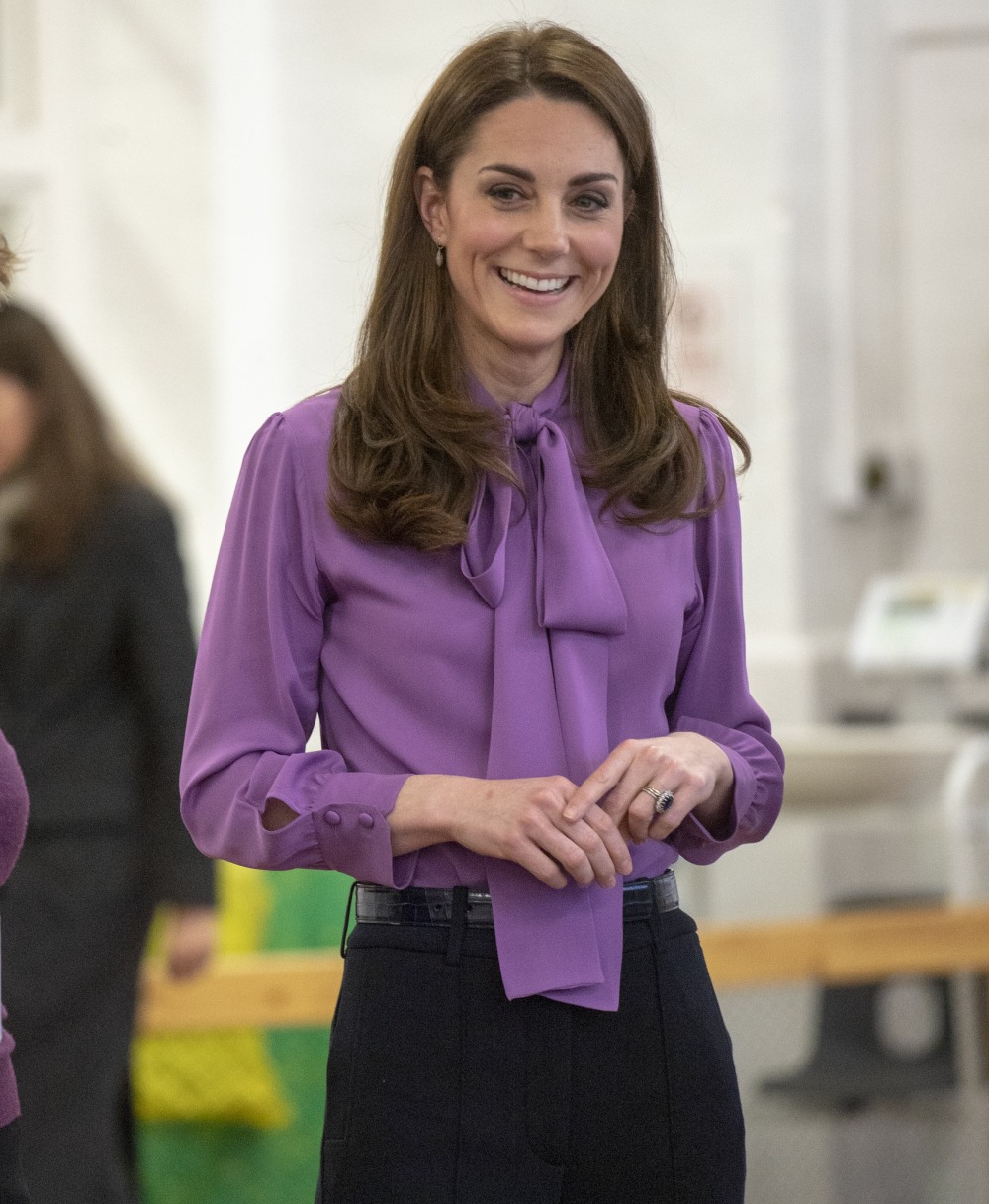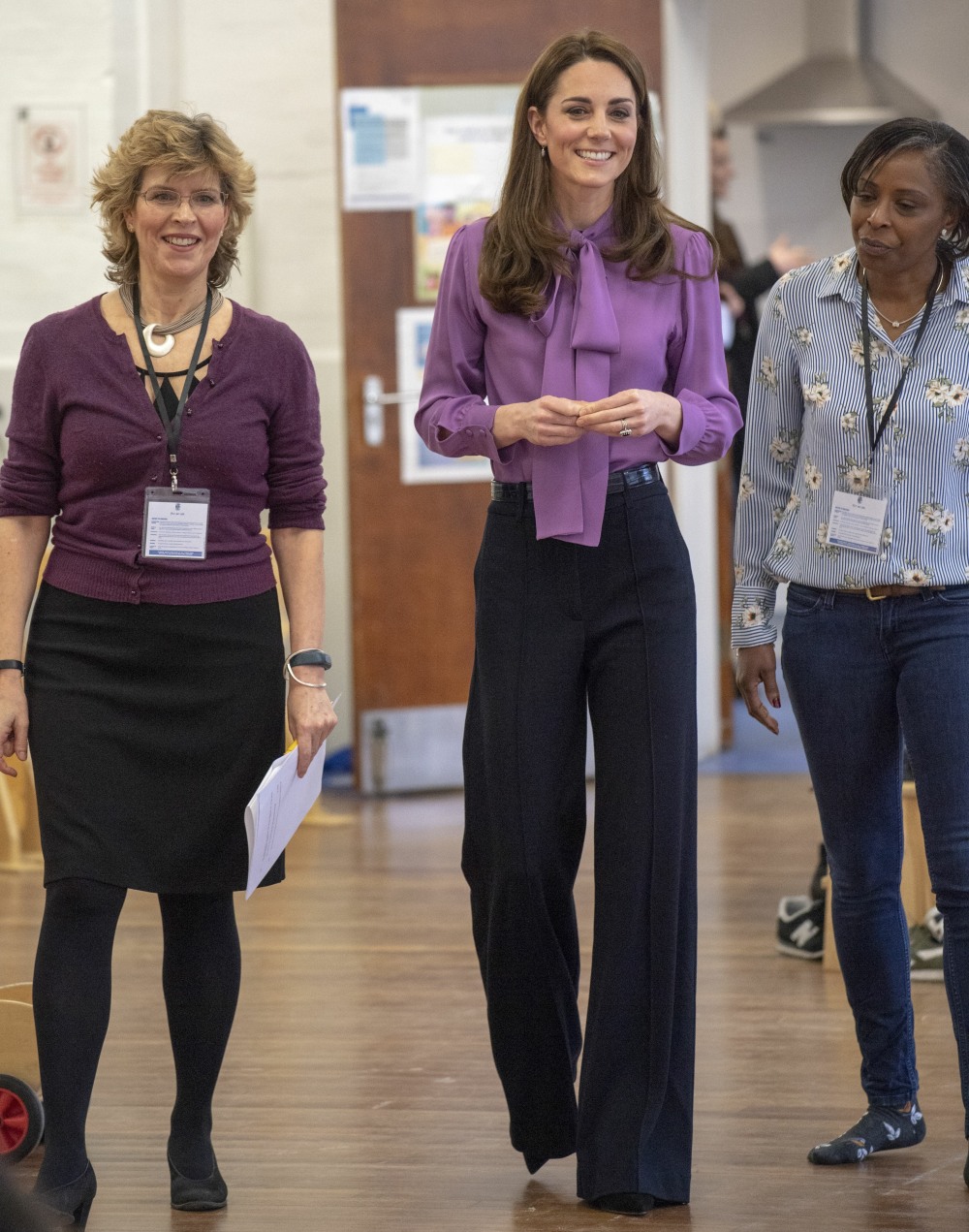 Photos courtesy of Avalon Red.