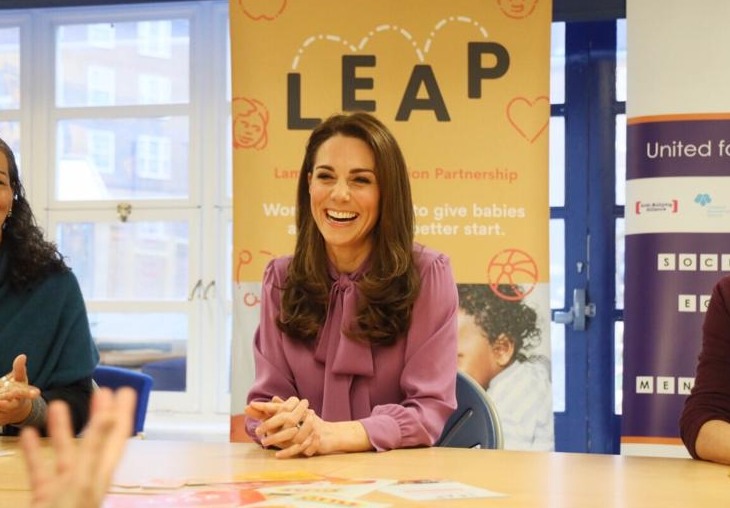 The Duchess of Cambridge did an event today! I haven't been paying attention to the Kensington Palace announcements lately, so I missed this. Partly it's because Kensington Palace is suddenly so busy, right? I can't keep up with the now-steady stream of announced events and their in-house coverage of those events. It used to be that the KP social media team would get so bored, they would just post photos of the view outside their office window. Not these days!
We've established that Kate is keen, keener than she's ever been before. She's also mixing up her wardrobe choices like never before. For today's trip to the Henry Fawcett Children's Centre (in south London), Kate decided to go with TROUSERS. I'm shook. These are Jigsaw trousers, and the Daily Mail claims they're the same ones she wore for the trip to Cyprus last December. They do look the same/similar. Kate paired the Jigsaw trousers with an 1980s-style pussybow blouse from Gucci, which retails for £790. Granted, that style is definitely "coming back" over the past few years, but it still looks so damn dated. Melania Trump would wear that blouse (and probably has).
Kate was highlighting the LEAP program, which is all about building safe and secure families and getting parents and kids talking and bonding. I suspect that this is an important way for Kate to highlight her nebulous solo mental health initiative, which might not even be an initiative.
The Duchess of Cambridge is on a low-key visit to a children's centre in south London to learn more about support being offered to youngsters and their families.
Kate, 37, is visiting the Henry Fawcett Centre in Kenningto to see how the Lambeth Early Action Partnership works. pic.twitter.com/GNRsvM1lkW

— Rebecca English (@RE_DailyMail) March 12, 2019
Circle of Security is one of two universal programmes that is offered to all parents with children of 0 to 4 years @HF_CC.

It helps parents and care givers better understand their child's emotions, and enhances the development of their child's self-esteem. pic.twitter.com/t0gDUhIpNL

— Kensington Palace (@KensingtonRoyal) March 12, 2019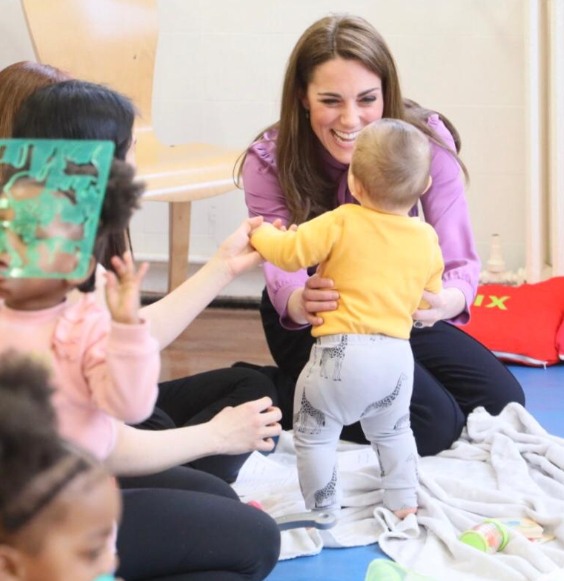 Photos courtesy of Kensington Palace, Getty.