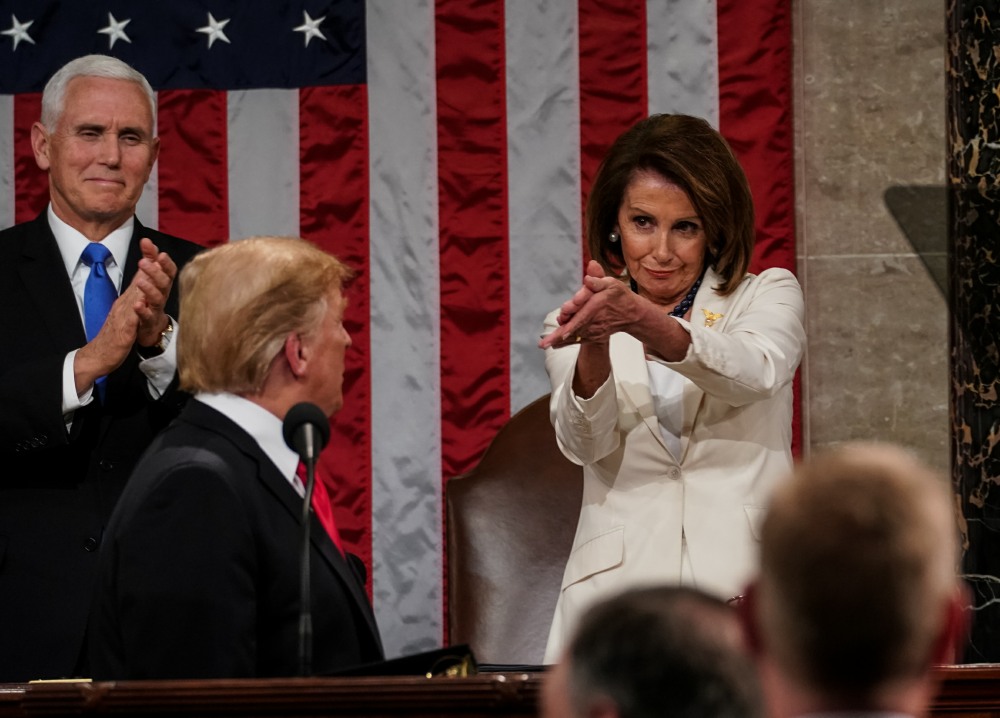 On Monday, the White House revealed the "Trump Budget," Donald Trump and Stephen Miller's wish-list of slashed entitlement programs and billions of dollars for The Wall. Vanity Fair called the Trump Budget a "true House of Horrors" which would "slash spending on programs that benefit society's most vulnerable individuals, like the poor, elderly, and disabled by roughly $1 trillion." Medicare would be cut by Medicare $846 billion hit. A $26 billion slash for Social Security. In the same news cycle as Trump's monstrous budget – which, to be fair, is already being called "dead on arrival" – the Washington Post published an interview with Speaker Nancy Pelosi. Pelosi breaks some news about how she feels about all of the impeachment conversations. Some highlights:
Pelosi on whether Trump has done anything good for Democrats: "He's been a great organizer for Democrats, a great fundraiser for Democrats and a great mobilizer at the grass-roots level for Democrats. [Laughs.] And I think that's good for America.

Whether she's pro-impeachment: "I'm not for impeachment. This is news. I'm going to give you some news right now because I haven't said this to any press person before. But since you asked, and I've been thinking about this: Impeachment is so divisive to the country that unless there's something so compelling and overwhelming and bipartisan, I don't think we should go down that path, because it divides the country. And he's just not worth it.

Whether she feels Trump is fit to be president: "Are we talking ethically? Intellectually? Politically? What are we talking here? [WaPo: "All"] All of the above. No. No. I don't think he is. I mean, ethically unfit. Intellectually unfit. Curiosity-wise unfit. No, I don't think he's fit to be president of the United States. And that's up to us to make the contrast to show that this president — while he may be appealing to you on your insecurity and therefore your xenophobia, whether it's globalization or immigrants — is fighting clean air for your children to breathe, clean water for them to drink, food safety, every good thing that we should be doing that people can't do for themselves. You know, I have five kids, and I think I can do everything for them, but I can't control the air they breathe, the water that they drink. You depend on the public sector to do certain things for the health and well-being of your family, and he is counter to that. But again, this is coming across too negatively. I don't usually talk about him this much. This is the most I've probably talked about him."
How do I say this? I understand why she's saying this, and I understand the party politics and the realpolitik behind what she's saying. I get it. But I still think she's wrong. Let me explain! Pelosi understands that if she and the Democratic Party start to seriously bang the impeachment drum, it hijacks everything in Washington. They don't have control of the Senate either, so House Democrats going all-in on some kind of impeachment movement would end up being a fool's errand which goes nowhere. That being said, I would prefer if Pelosi kept impeachment on the table. By completely shrugging off that conversation, she's actually helping normalize what has been more than two years of un-American fascism from this orange monster. We're treating him like some kind of dumb riddle that we're too busy or horrified to solve. No, keep talking about impeachment, because none of this sh-t is normal.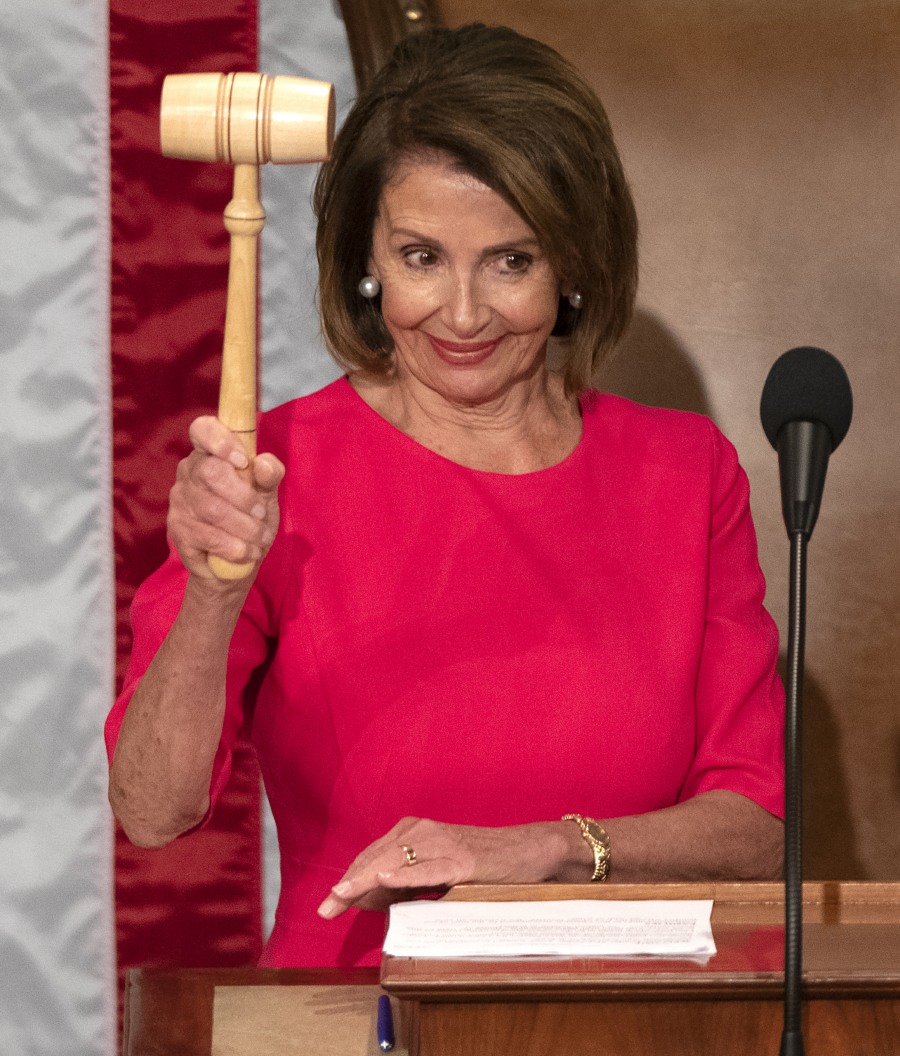 Photos courtesy of Avalon Red.