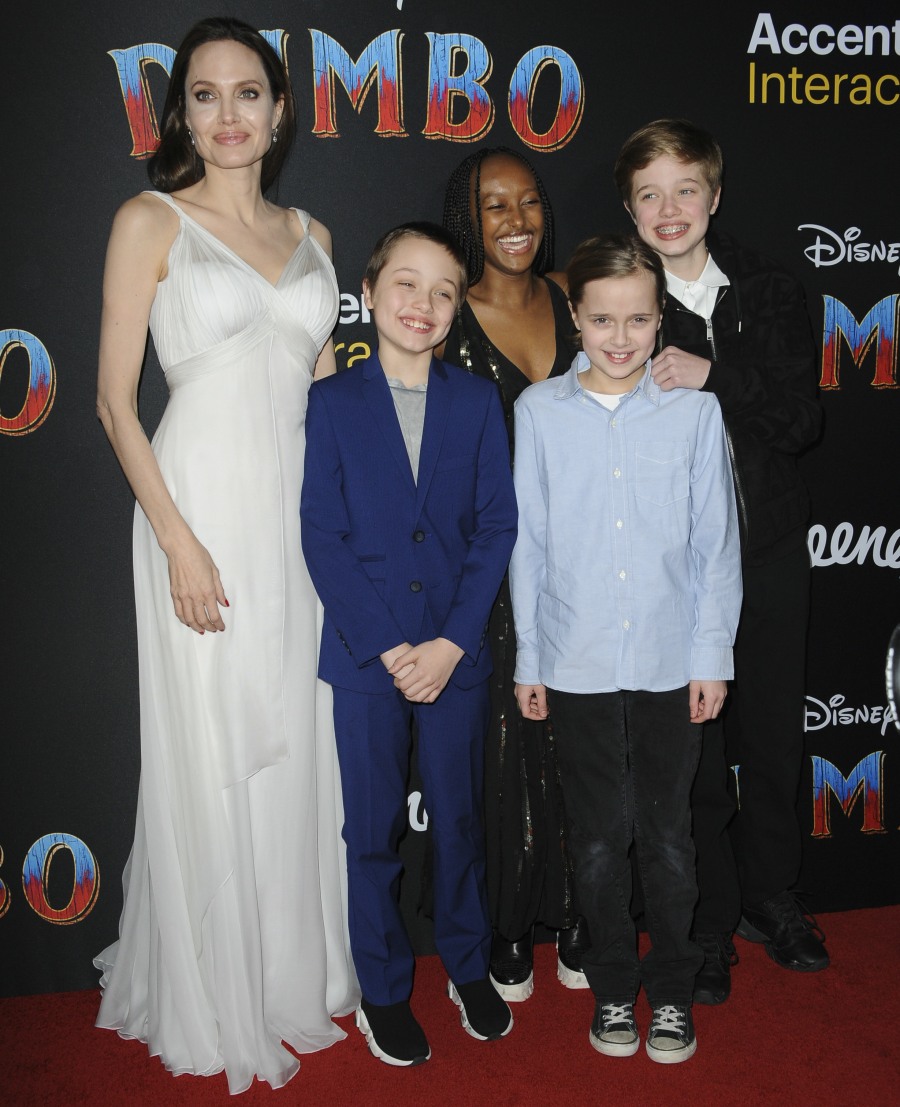 One of the smartest moves Angelina Jolie ever made for her career was getting in bed with Disney. She seemed to surprise herself by enjoying the process of making and promoting the first Maleficent movie, and after her split from Brad Pitt, Angelina has been doing a lot of stuff with Disney, like Maleficent: Mistress of Evil, and voice work on The One and Only Ivan. I expected her to end up in a Star Wars movie and/or a Marvel movie.
Anyway, Angelina is a Disney Lady now, so she came out to support Disney's latest, the live-action Dumbo, directed by Tim Burton. It's weird Tim Burton and Angelina have never worked together, right? They seem like… they would get along. Angelina doesn't have many connections to the actors in the film, but apparently the Disney peeps involved with Dumbo are the same ones who worked on Maleficent. Oh… Colin Farrell is in the film. He and Angelina used to deal with each other, very briefly, fifteen years ago. Cough. Maybe they are dealing with each other again. Cough.
It's also possible that Angelina just wanted to be a cool mom and take her kids to see Dumbo. Angelina brought her four youngest children to the premiere, and they all posed on the carpet. Zahara, Shiloh, Vivienne and Knox were all there. Maddox and Pax are too old to be enchanted by a tale of a magical flying elephant, sob. I don't have an ID on Angelina's dress, but it's beautiful. It looks sort of familiar, like she's possible worn it before, years ago.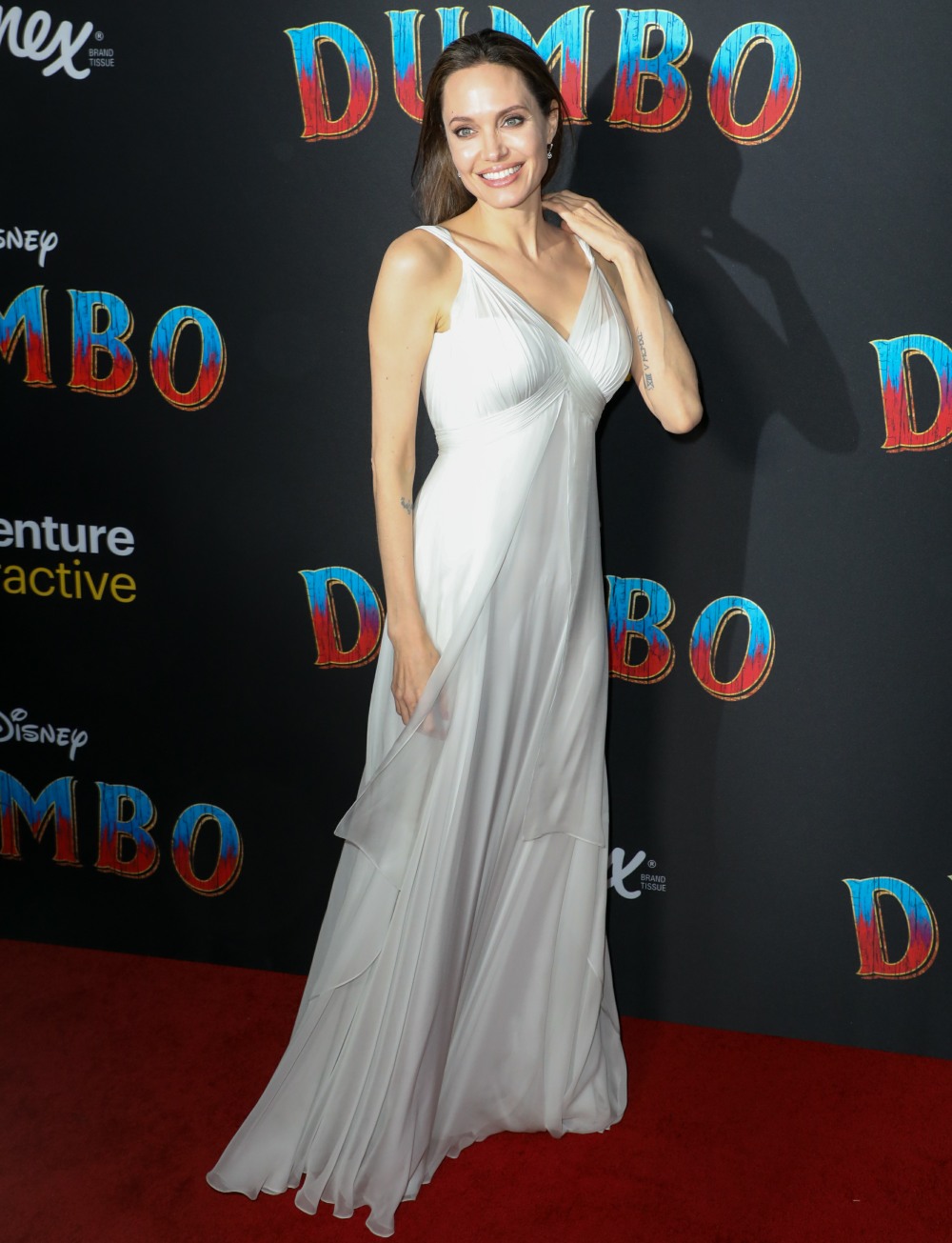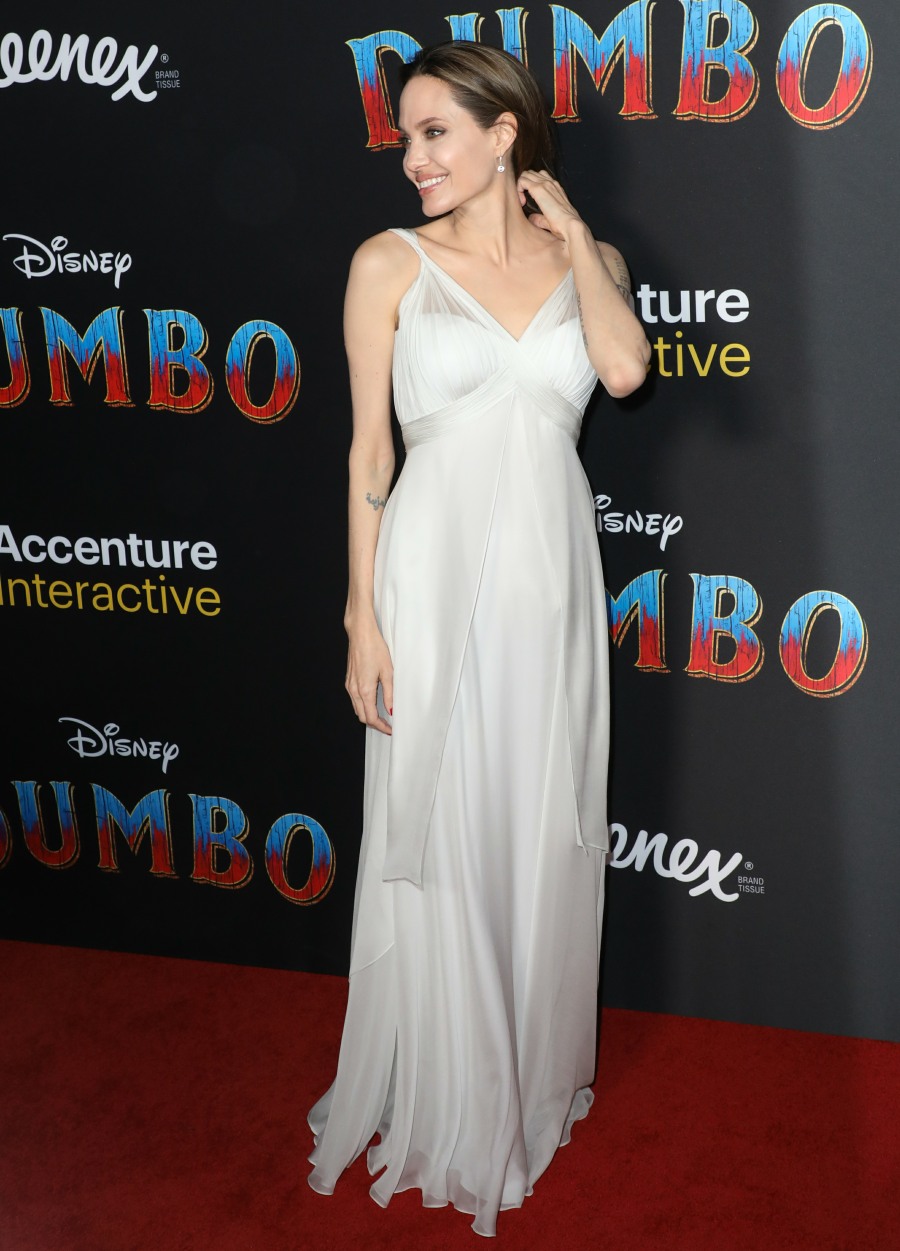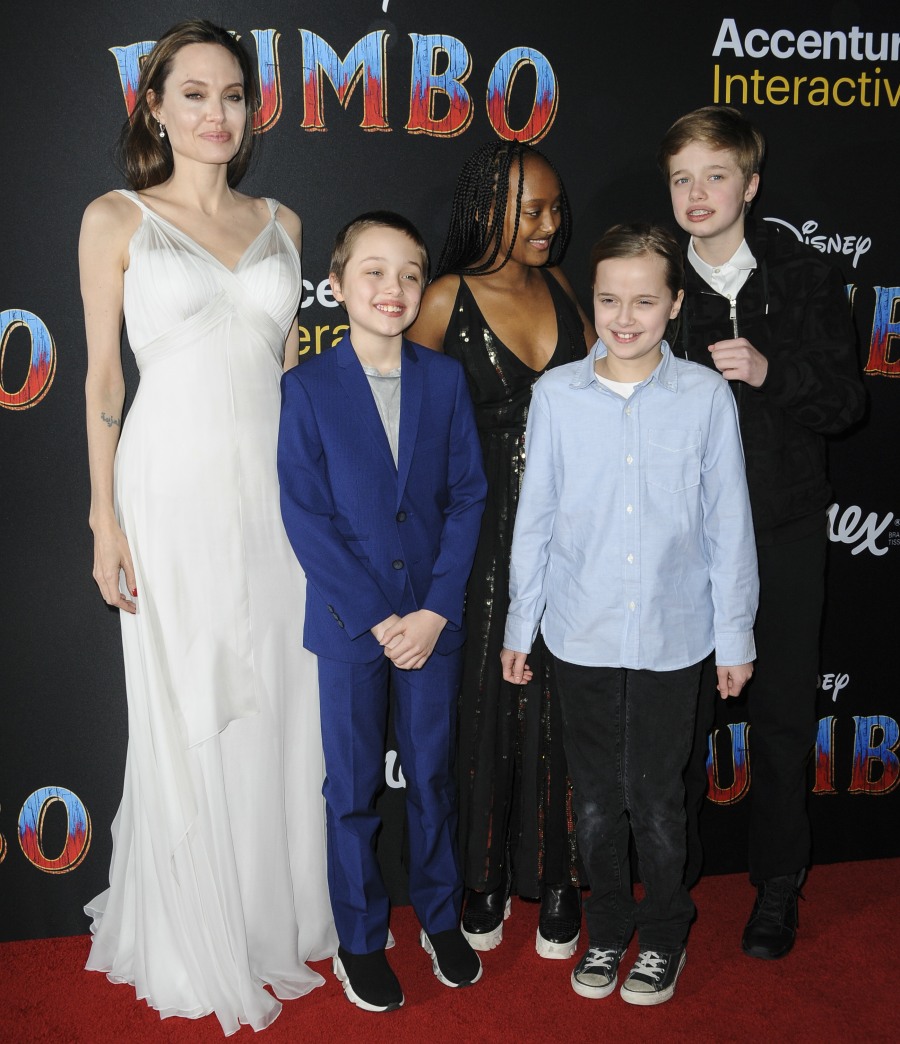 Here are some photos of the cast of Dumbo – Michael Keaton doing his thing, Colin looking like a snack, and Eva Green in an optical illusion Iris van Herpen gown (Eva's makeup is terrible, btw).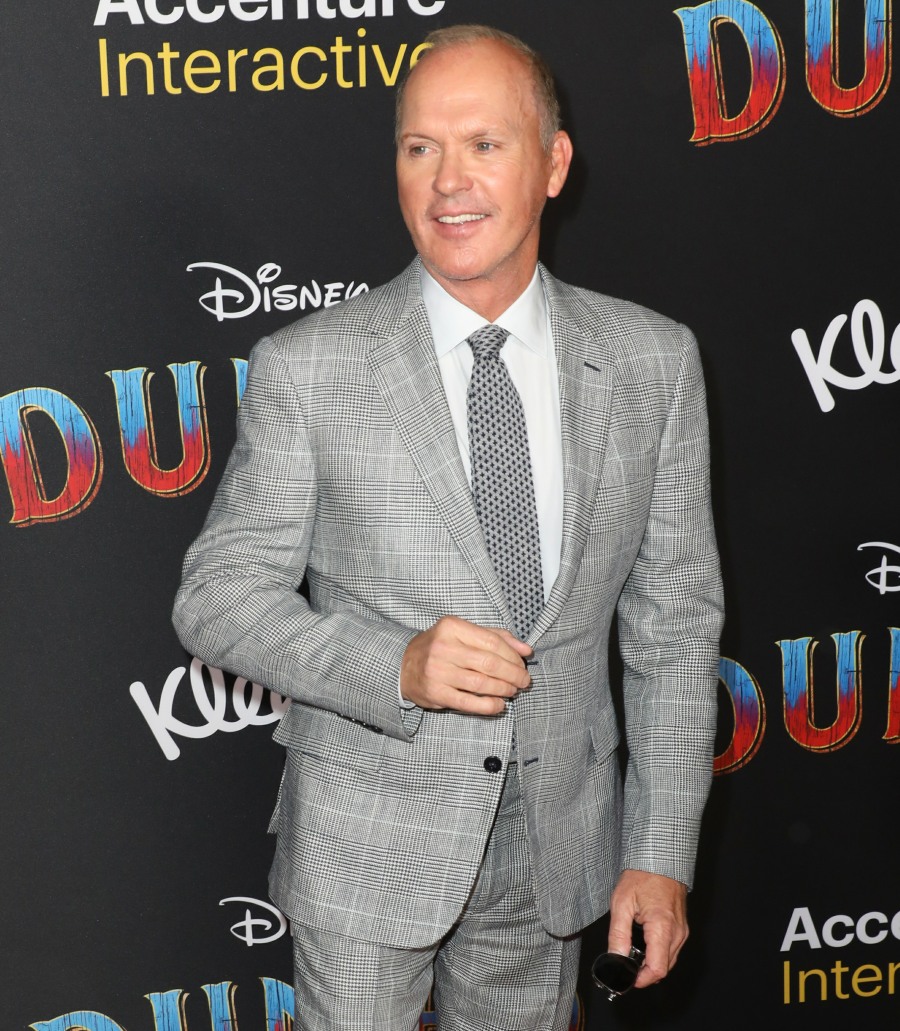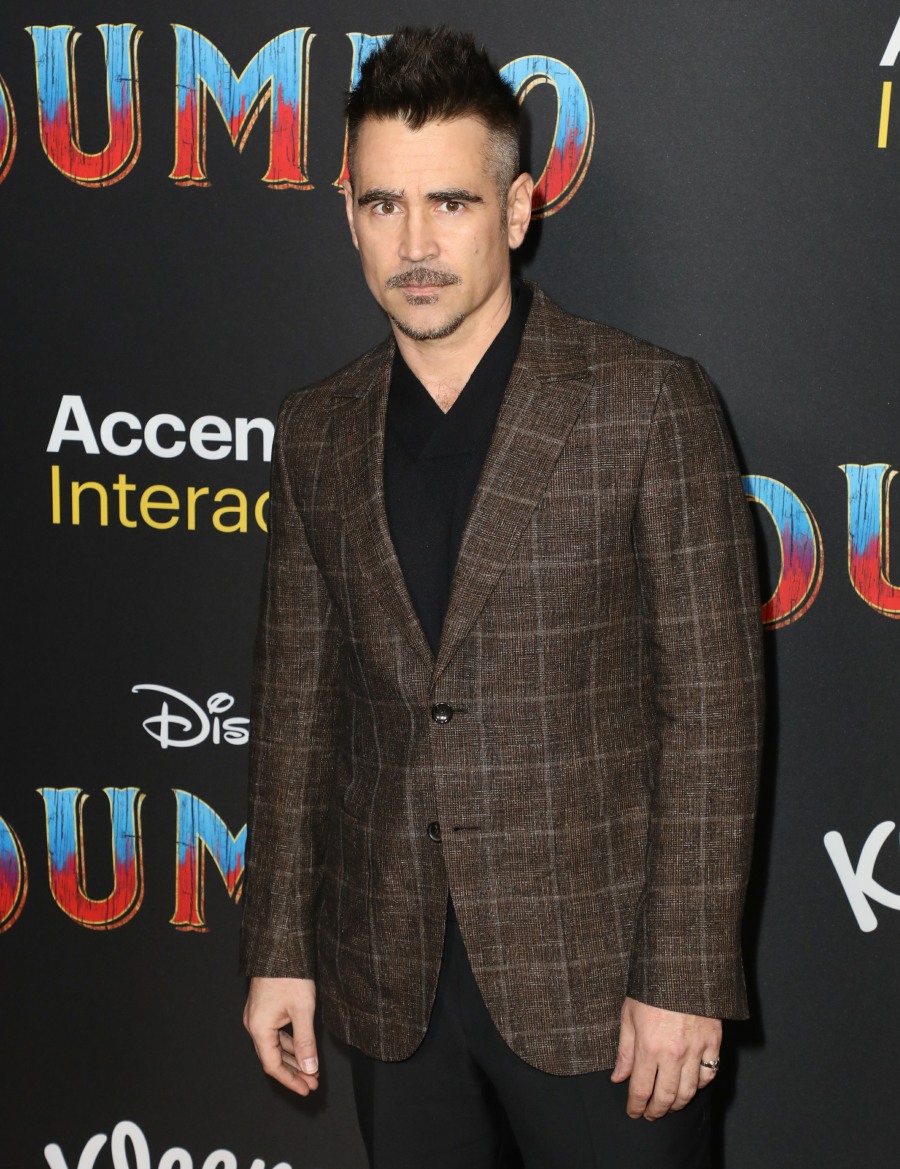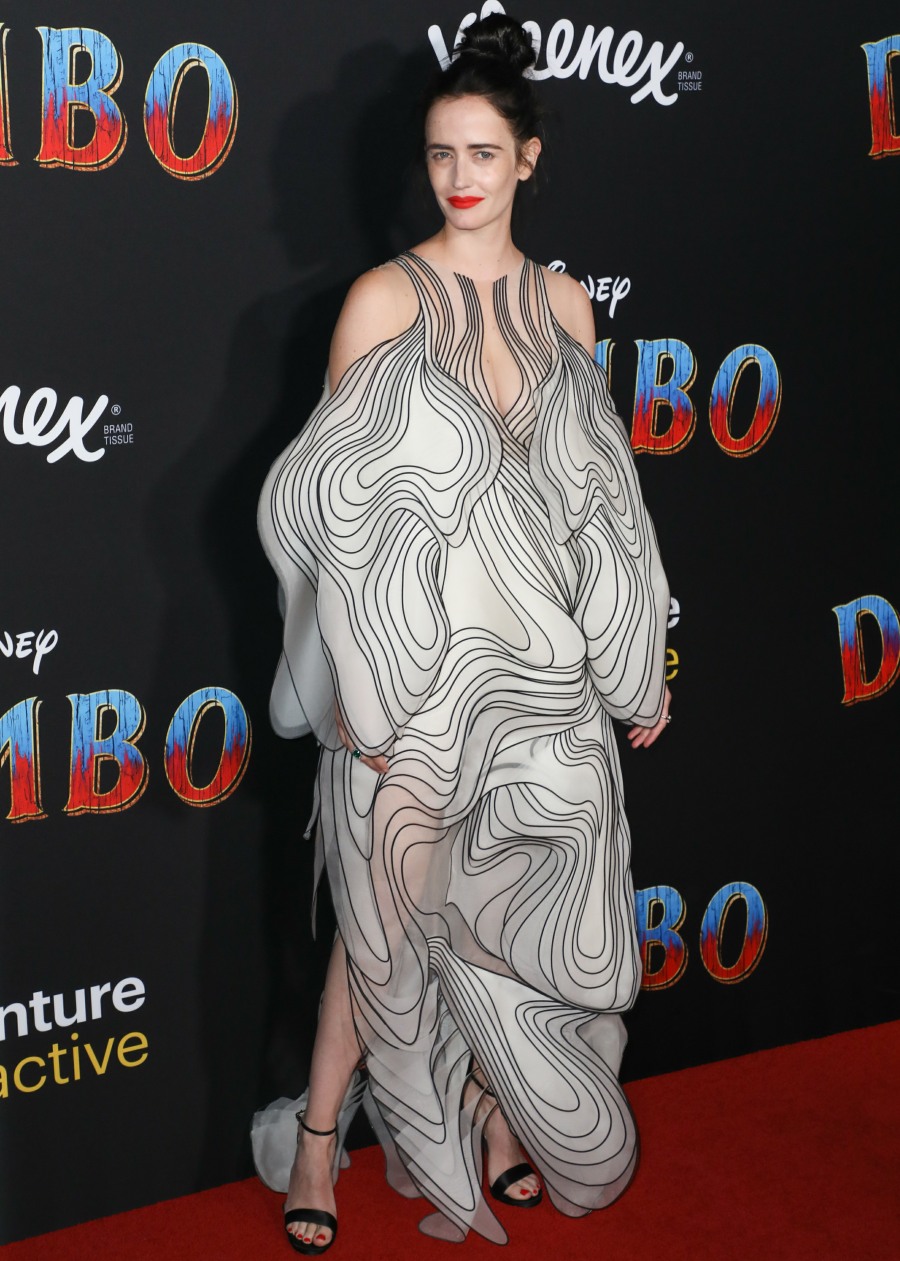 Photos courtesy of WENN.