I've been thinking a lot about Felicity Huffman, Lori Loughlin and the other parents involved in the Operation Varsity Blues bribery scandal. Like, I genuinely hope that those wealthy, well-connected parents have to serve at least *some* time in jail, just to send a message that this behavior is completely unacceptable. But what about their dumb kids? What should the punishment be for the scamming children who were not good enough to get into college on their own merits? Take, for example, Olivia Jade Giannulli, Lori Loughlin's daughter who is attending USC right now, and who is using her college experience to push her spon-con branding opportunities? What of those young adults? Well, TMZ has some interesting info:
The 50 people who were indicted for allegedly paying bribe money to get their kids into college may just be the tip of the iceberg, and scores of very nervous and very rich parents are calling around L.A. trying to get recon. Sources familiar with the case tell TMZ, FBI agents have seized numerous cell phones and other evidence they believe will lead them to other parents, college employees and others who might have participated in admissions bribery.

We know a number of wealthy parents from some of the most exclusive private schools in L.A. were calling around Tuesday, asking if Rick Singer, the ringleader who just copped a plea, kept lists of clients. As one source put it, "These parents are sweating bullets."

On a different front, sources at USC familiar with the scandal tell us the University has known about the investigation for around 2 months, but they did not investigate … because they didn't want to undermine the feds. Our sources say they've dealt with the U.S. Attorney's Office before, and they know if they conducted a simultaneous investigation it could tip off witnesses and targets, and result in the destruction of evidence. As for what USC will do with the students whose parents got them into the school via bribery, well-connected sources tell us the students will not all be evaluated the same way. We're told if the students knew they were admitted because of bribes, they will be expelled. If they were in the dark, the University will evaluate all of the circumstances and the decisions will be student-specific.

And, one final thing, as for USC … we know officials are furious at the parents who engaged in bribery. They say it has tarnished the school, the students and the athletic programs.
Personally, I think it's a bit rich for universities to pretend like this is the first time they've heard of any kind of corruption like this. Universities regularly turn a blind eye to exactly this kind of thing, the exception here is that the universities are usually the ones taking the bribes directly. As for deciding which dumb students will be expelled on a case by case basis… yeah, I hope that happens.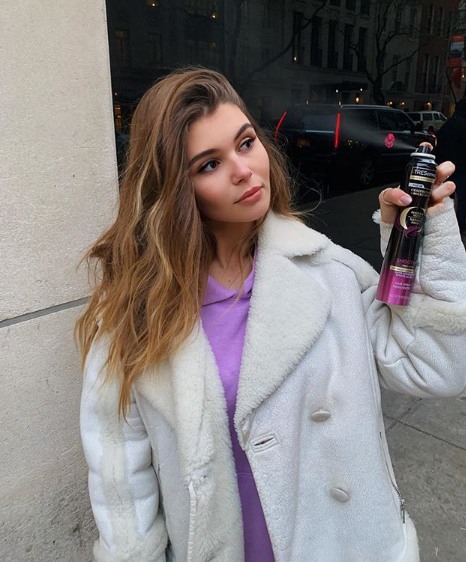 Photos courtesy of Olivia Jade's Instagram.