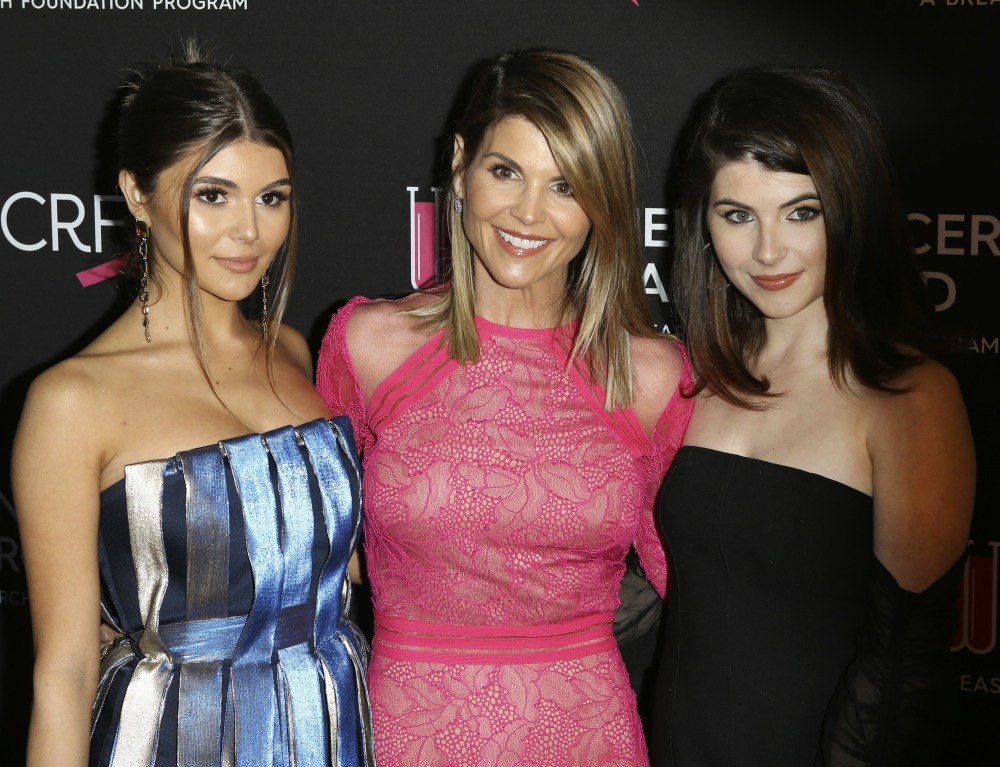 There are like 20 million moving parts to this college-admissions bribery scandal, so I'm sorry if I'm not covering every single part, or if I temporarily miss some angle. If you want to send me a tip or suggest a certain angle that I haven't seen, you can always tweet me at @KaiseratCB. Operation Varsity Blues has already led to the arrests of several well-known and well-connected parents and college officials. I tend to care most about the celebrities involved because yeah, this is mostly a celebrity-gossip blog. Felicity Huffman was arrested yesterday, along with several other wealthy LA-based parents. Lori Loughlin was in Vancouver for work when the FBI came to her home with the arrest warrant. She'll be turning herself in today, and I suspect she won't be flying out of the country any time soon. The whole thing is so embarrassing for Lori and Felicity, both of whom are consistently working actresses. So… what will Hollywood do?
The news suddenly calls into question the fate of Huffman and Loughlin's respective upcoming projects for Netflix and the Hallmark Channel, with representatives for both companies not yet publicly commenting on the matter. The charges against Huffman come just weeks before a couple of her projects are set to debut. Along with Patricia Arquette and Angela Bassett, she is part of the ensemble cast of the Netflix comedy film "Otherhood," which is slated to premiere April 26.

She also portrays prosecutor Linda Fairstein in "When They See Us," Ava DuVernay's miniseries recounting the Central Park Five case in 1990. That will premiere on the platform May 31. Huffman also recently wrapped production on the indie flick "Tammy's Always Dying." Representatives for Huffman and Netflix did not respond to The Times' request for comment.

Meanwhile, Loughlin is scheduled to reprise her role as Rebecca Katsopolis in the fifth and final season of "Fuller House" (Netflix's successful reboot of the ABC sitcom "Full House"), which the streaming giant will release this fall.

She is also part of the casts of the Hallmark Channel series "When Calls the Heart," which is now airing its sixth season, and "Garage Sale Mystery," which is in production. Representatives for Loughlin and Hallmark did not respond to The Times' request for comment.
YIKES. I mean, obviously, I could care less about what happens to Lori and Felicity's careers, but those promotional tours are going to be awkward AF and I feel sorry for people like Ava DuVernay, who will probably be asked about this every time she tries to promote her miniseries. Also: here's something I did not know… Felicity runs an advice-for-moms site called What the Flicka? Terrible, terrible, terrible.
Meanwhile, Lori Loughlin has already deleted her Twitter and Instagram accounts, but her Facebook is still active. She tweeted and posted about her daughters all the time, so I wonder if this was even legal? Those accounts could be evidence in the federal case!!! Obstruction of justice!
The list of parents involved in this scheme is like a who's who of prominent academics and rich bozos. What I don't understand is… WHY? Why commit all of these crimes when that money could have gone towards tutors, SAT prep classes, elite extracurriculars and more? Or just donate some of that bribery money directly to the college and that's perfectly f–king legal.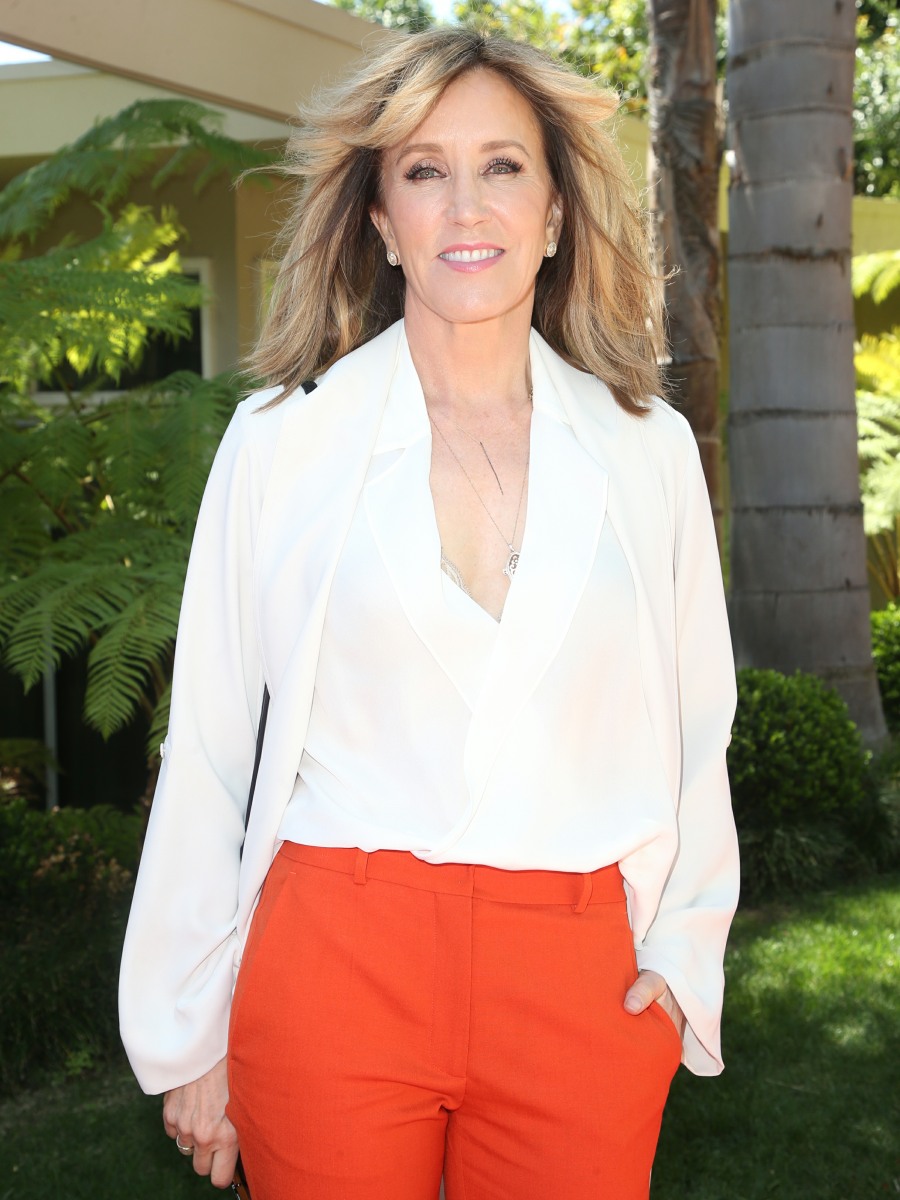 Photos courtesy of WENN.