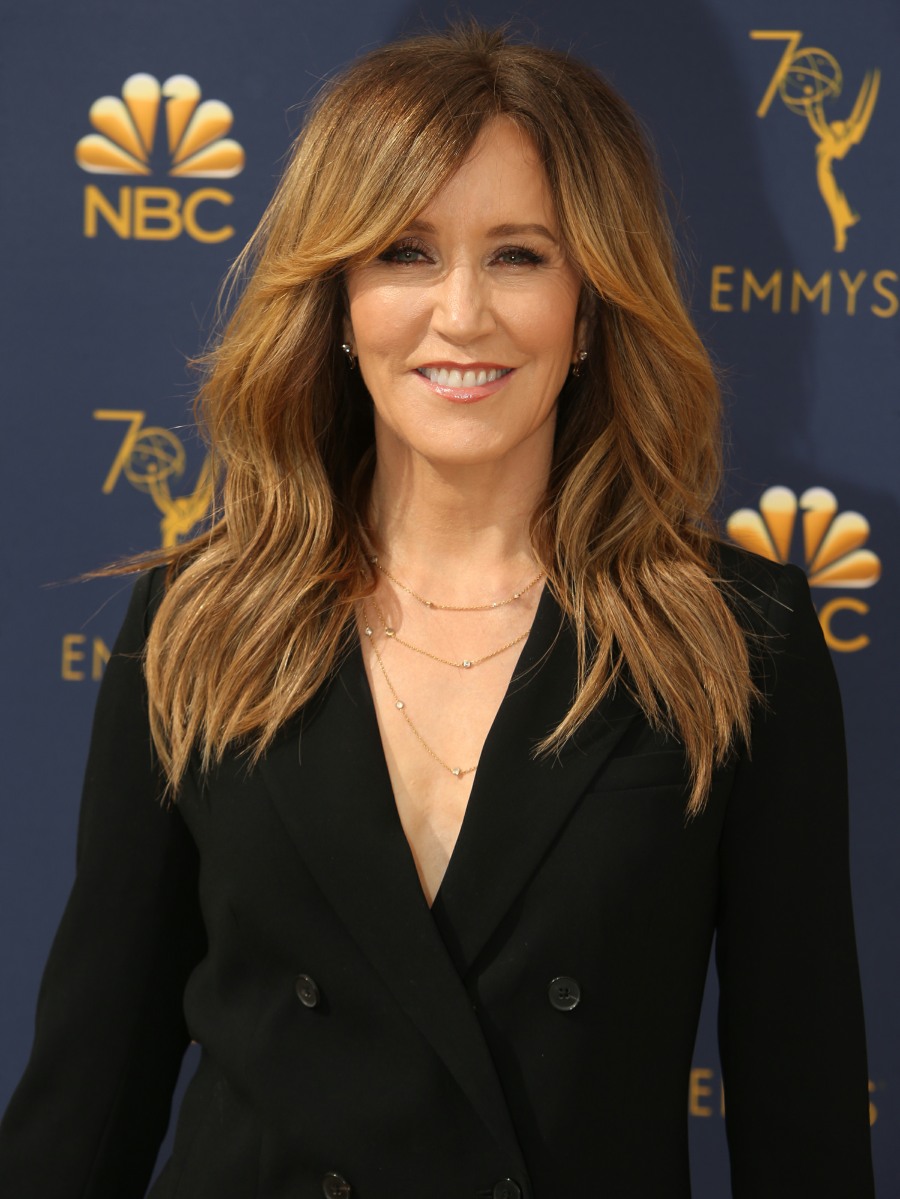 As we discussed yesterday, when it was breaking news, Felicity Huffman and Lori Loughlin were both indicted as part of a wide-ranging and far-reaching college admissions scheme. In Felicity's case, she paid $15K to ensure that a SAT tester would change her daughter's answers to give her daughter a better SAT score. In Loughlin's case, she paid $500K for a scheme that had her and an NCAA coach falsifying her daughter's records so her daughter looked like an elite crew rower, when the daughter was not anything of the kind. While various legal experts are chiming in about the poor, rich, white SAT Beckys who had to do crimes because they loved their dumb kids too much and how could we possibly put them in jail for that, the FBI is treating this like any other criminal situation. The FBI – locked and loaded – arrived at Felicity's home bright and early yesterday morning:
Felicity Huffman knew she was a target of the federal investigation into bribery in the college admissions process … but she had no idea 7 feds would show up at her door Tuesday morning with guns drawn. Sources familiar with the arrest tell TMZ, 7 FBI agents showed up at Felicity's Hollywood Hills home at 6 AM and drew their weapons as they ordered Felicity to come out and surrender.

We're told Felicity, her husband William H. Macy and their 2 daughters were asleep when the agents ordered her out. Our sources say she knew the arrest was looming and would have gladly surrendered on her own, but the feds saw it differently.

An FBI source familiar with the arrest tells TMZ guns were drawn as a precaution. It's always left to the agents' discretion whether to draw a firearm during an arrest. The agents took Huffman to a federal building where she was processed by federal marshals.

As we reported, Huffman was indicted for conspiracy to commit mail fraud and honest services mail fraud. The indictment claims Huffman made a charitable contribution of $15,000 to participate in a college entrance exam cheating scheme on behalf of her eldest daughter. The indictment claims the daughter was given twice the amount of time to take the SAT as other students and the paid proctor agreed to secretly correct her answers afterward.
Felicity appeared before a federal judge later on Tuesday to be formally charged in the bribery scheme. She didn't have to enter a plea, but she had to put up $250K for her bond, and she had to surrender her passport. She's expected to next appear in a Boston court on March 29 for a preliminary hearing.
As for Lori Loughlin, she was out of the country when the FBI arrived at her door. TMZ says that she plans to return to California today and turn herself into authorities. THe FBI did arrest her husband Mossimo Giannulli and he was charged in federal court yesterday, same as Felicity, although I think he's facing different kinds of charges, because that family scheme involved more money and more people.
There were some questions about why William H. Macy – Felicity's husband – wasn't arrested and charged with any crime. It's clear in the affidavit that Macy had some knowledge of the SAT-test bribery scheme, but I think (and I'm just guessing) that the FBI thought they couldn't really prove that Macy was truly involved in bribing the SAT tester or whatever.
Here's Lori Loughlin's daughter Olivia Jade – the fake crew rower – talking about how she doesn't really care about school and she just wants to go to college to party.
Lori Loughlin's daughter Olivia Jade says "I don't really care about school." #lorilaughlin pic.twitter.com/MnZtAlGLNG

— Johnny (@Johnnys_Eye) March 12, 2019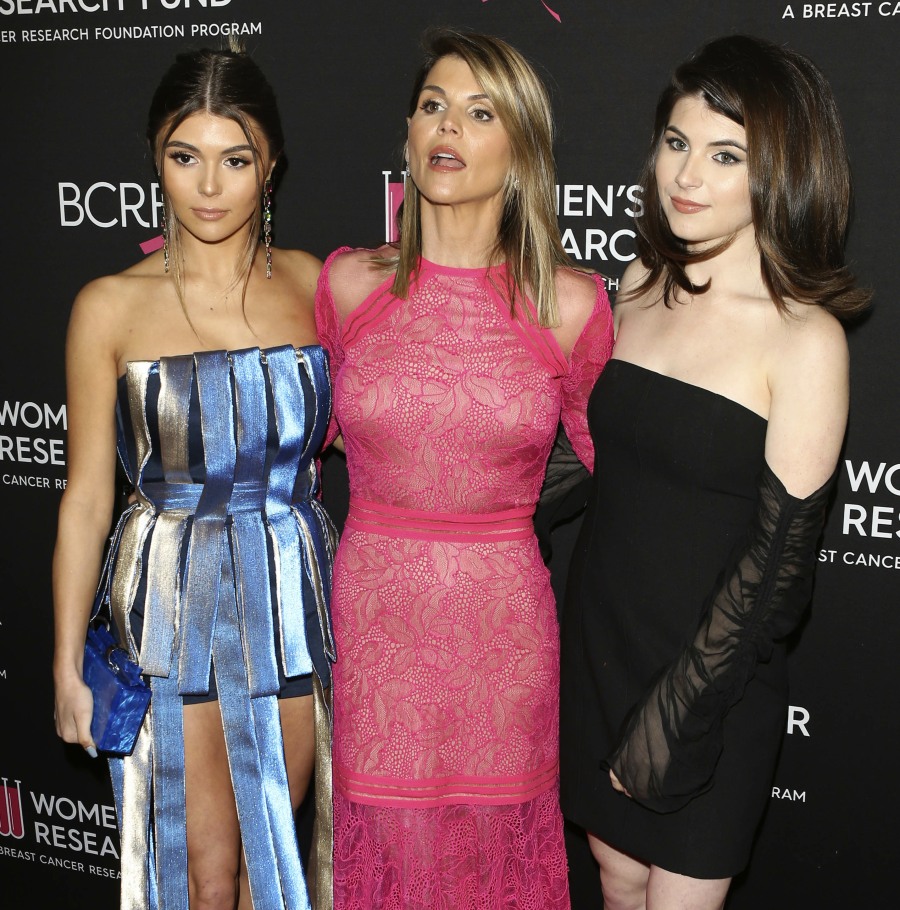 Photos courtesy of WENN.