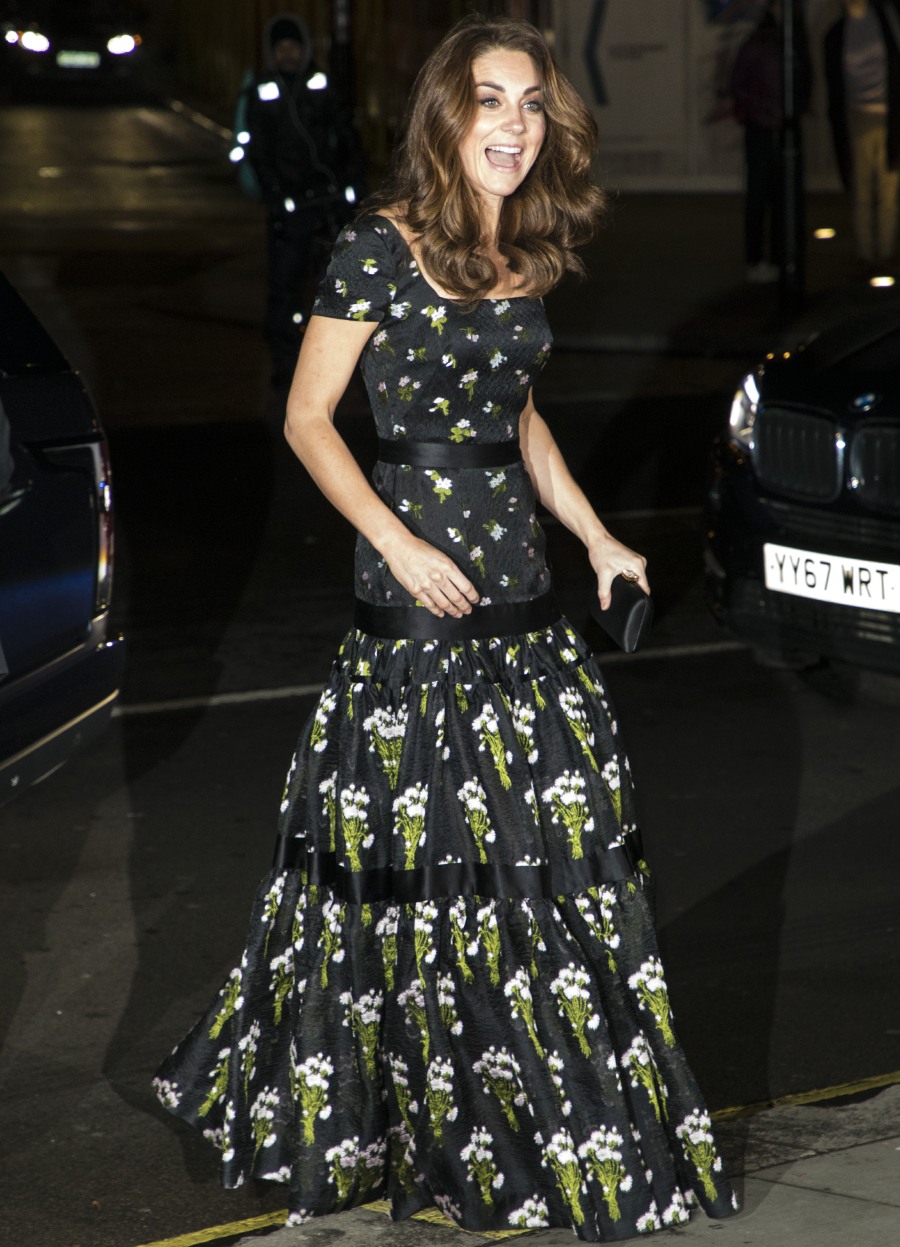 Last night, the Duchess of Cambridge attended the black-tie gala at the National Portrait Gallery in London. She's been the royal patron of the National Portrait Gallery since 2012, and she shows up sometimes for their galas and events. Not all the time, but most of the time. Kate really has been making an effort this year to been seen and to be keen, so here we go.
Kate repeated an Alexander McQueen gown which she first wore to the 2017 BAFTAs, which was her first time ever attending the awards show. Only in 2017, she asked the house of McQueen to mess around with the original spaghetti-strapped runway look. She made the dress "off the shoulder" with thin little straps that looked appeared to act as an itty-bitty straight jacket because Kate barely moved her arms at all. It also looked too tight in general. So clearly, Kate went back to the drawing board with McQueen. They re-reedited the dress so it has cap-sleeves. I also suspect that they loosened some of the "binding ribbons" across the hips and skirt, because the whole dress just looks like it moves better now. Still, I imagine this gown is very noisy – it feels like I can hear all of the rustling from here.
Earlier in the day on Tuesday, during her visit to the Henry Fawcett Children's Centre, Kate apparently talked a lot about Prince Louis. Kate said that Lou "just wants to pull himself up all the time. He has got these little walkers and is bombing around in them." Judging from the few photos we've gotten of Lou, I would say that he's eager to walk so he can find MOAR FOOD. He's always been a big hungry baby.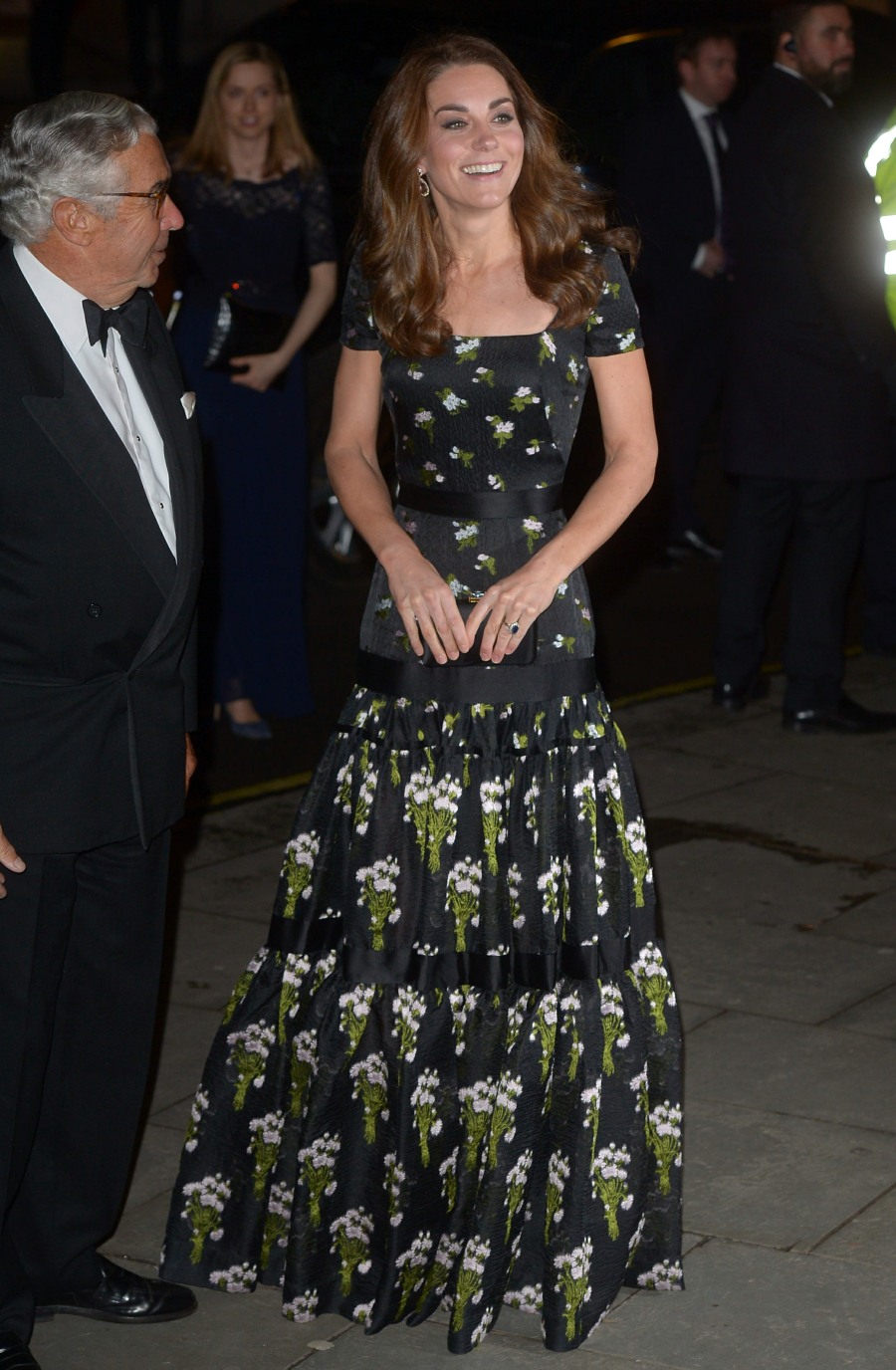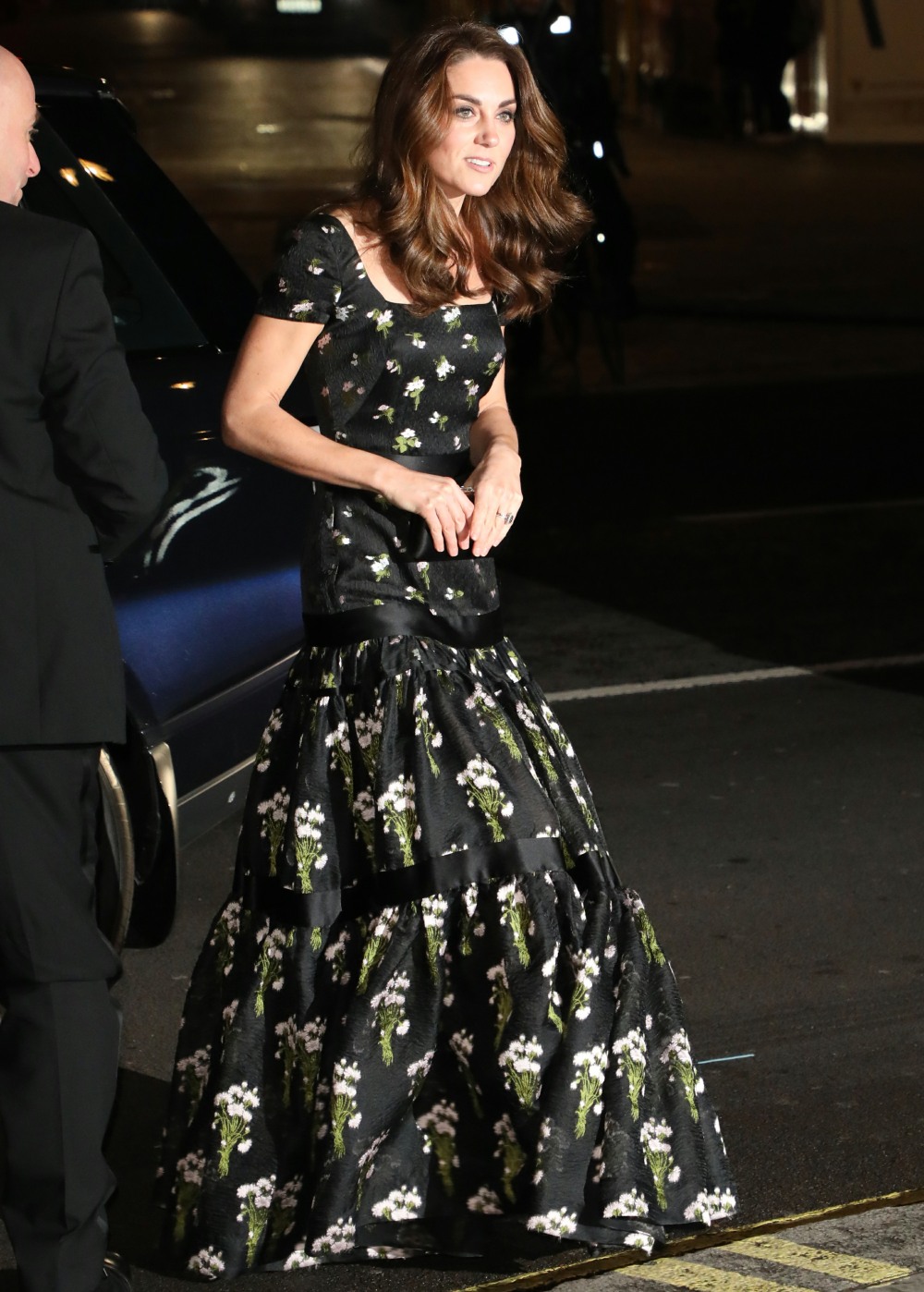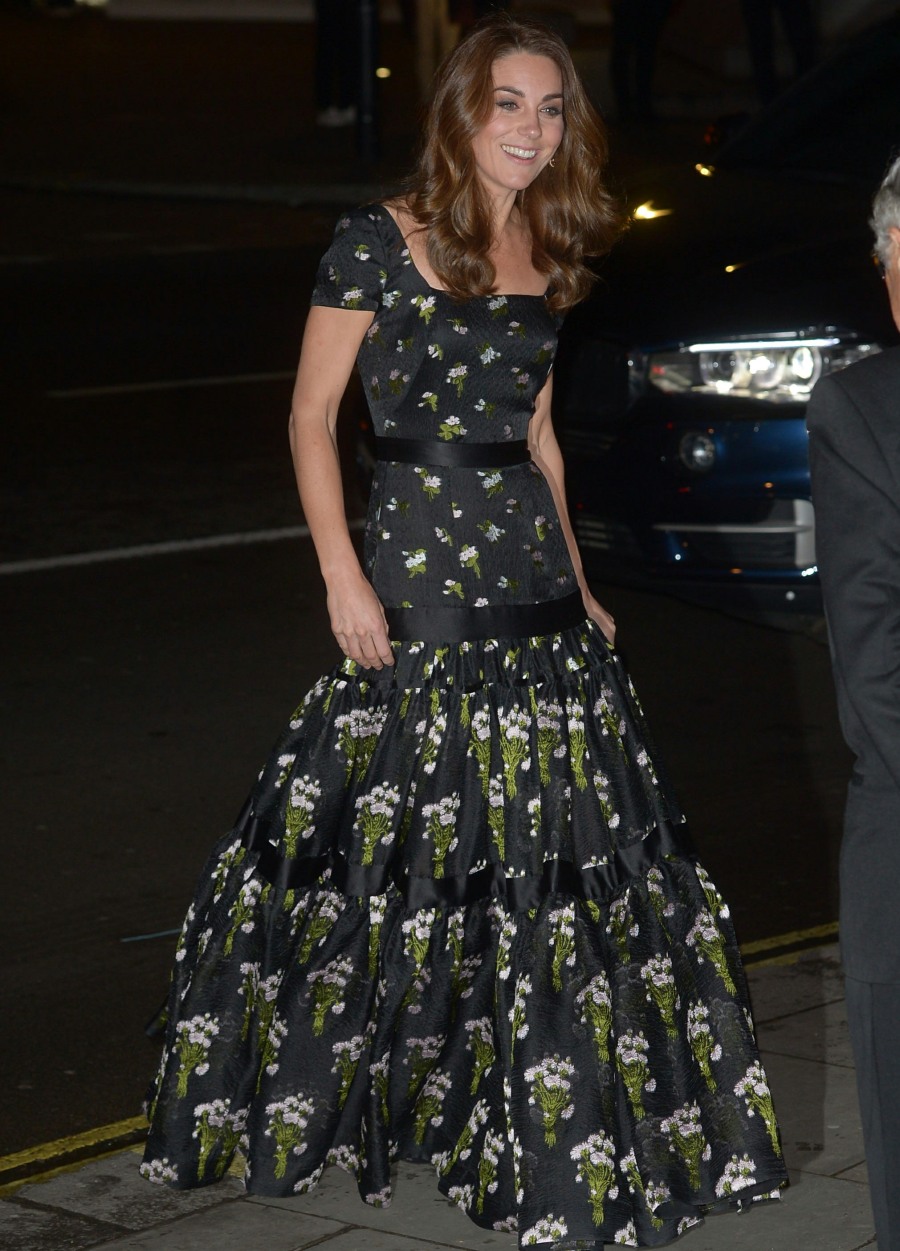 Photos courtesy of WENN.