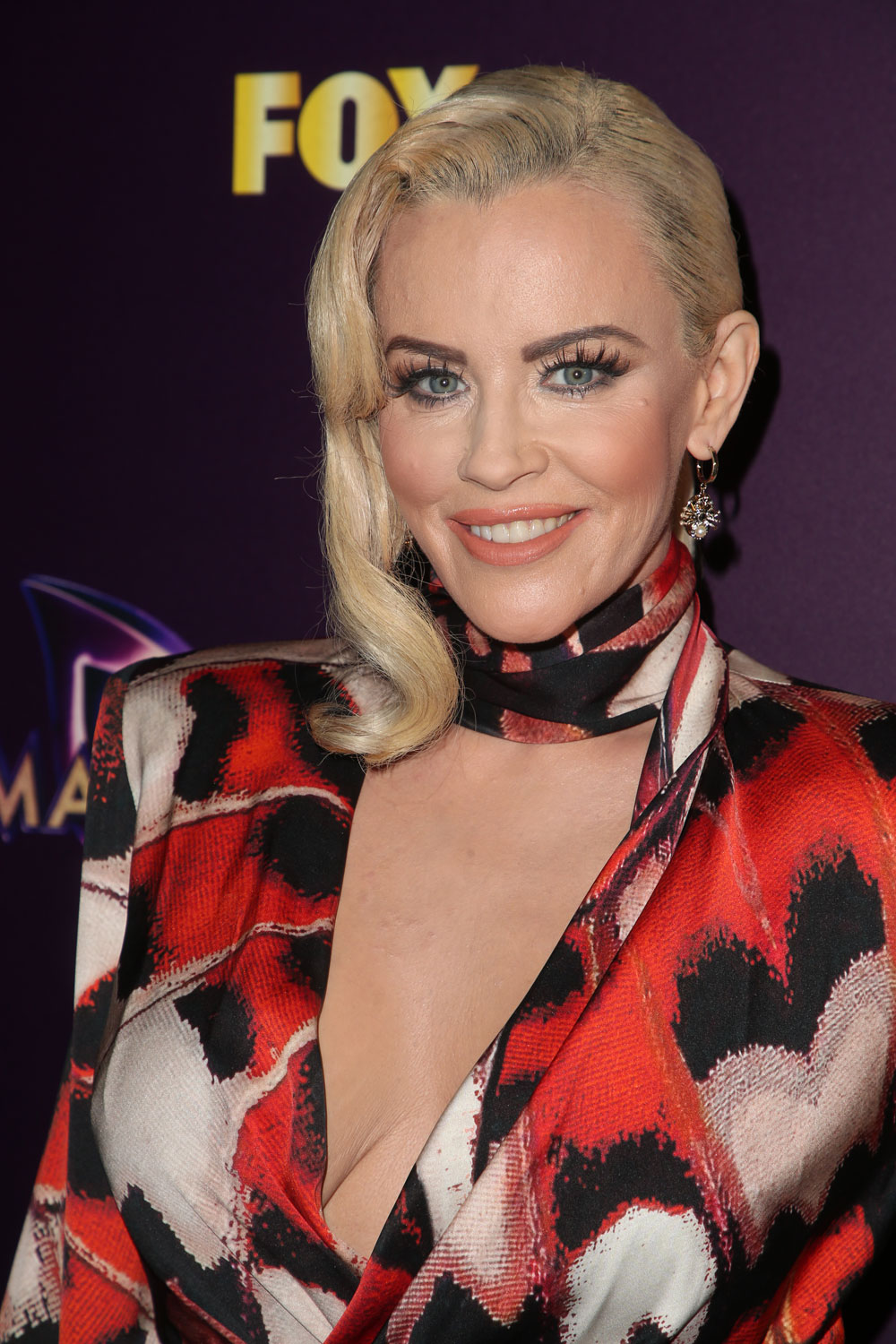 Vulture has an excerpt from Ramin Setoodah's upcoming book Ladies Who Punch: The Explosive Inside Story of "The View." It's about Jenny McCarthy's one year tenure on the show, from the summer of 2013 to 2014, and how it was cutthroat and demoralizing for her as Barbara Walters and Whoopi were vying for head moderator. That was Barbara's last year on The View, and Jenny tells stories of Barbara micromanaging Jenny's outfits, forgetting recent guests and not knowing famous names, and generally being mean and vindictive. In Jenny's version she's the victim who was misled into signing on and was treated horribly every day. She told Sedootah that Barbara constantly tried to undermine her and that Whoopi talked over her and dominated panel discussions, although that was arguably Whoopi's job. She also mischaracterized her anti-vaccination stance. Jenny claimed in a book published in 2007 that her son, Evan, had autism (which some experts debate), that she cured him by changing his diet, and that his condition was caused by vaccinations. She led a "green our vaccines" movement, claiming that unsafe ingredients in vaccines caused her son's condition. Many news outlets spoke out against The View hiring Jenny for this reason, but she makes it sound like fringe groups were leading a hate campaign against her moderate stance, which was not the case. She's said things like "it shouldn't be polio vs. autism," that she wouldn't vaccinate or recommend vaccinations and that it's a lie that vaccinations don't cause autism. Here are some excerpts from that segment of the book. Setoodah is a strong writer and it's a good read, although it's clearly Jenny's distorted version of events.
On groups targeting her; she misrepresents her stance on vaccines
Jenny believed that the hostility toward her originated from a lobbying group that wanted to silence her. "I had to deal with a hurricane, a tornado. I consider myself to be pro-vaccine, but pro–safe vaccine. There's another group, they go out and try to get me fired from every job I've ever done. They are invisible but powerful."

On Barbara Walters being confused and mean
"Imagine a woman like Barbara Walters," Jenny explained. "It's her last year and she doesn't want to leave. Think about that. And I'm the new bitch there."

One day in Hot Topics, Jenny sounded off about Katy Perry dating the bad-boy musician John Mayer. "I saw Barbara's face with her big saucer eyes look at me," Jenny said. "Then we went to a commercial. She said, 'Who is it that you're talking about and why are you bringing her up?'"

"I'm, like, 'That's Katy Perry. You interviewed her last week!'"

Jenny recalled, "That wasn't the right thing to say. I felt everyone kicking me under the table." The other co-hosts had devised a method to send signals to one another about how to deal with Barbara. "You either had the knee hold or the kick under the table."

"We would all show up in the makeup room," Jenny said. "Barbara would check out what I was wearing. If she didn't agree with it, or it didn't complement her outfit, I had to change." Jenny estimated that over the next seven months she switched 50 outfits as a result of Barbara's withering gaze, as if they were doing a photo shoot at Vogue instead of a daytime talk show.

On Whoopi controlling discussions
"People don't understand," Jenny said. "Whoopi can knock over anyone in a debate. Her voice is strong not only in meaning but also in sound. I was able to get a point out in three words — like 'I don't agree' — and that's all I would be able to say. I would be stepped on or interrupted." Jenny thought that Whoopi didn't like that Jenny hadn't deferred to her enough. "I wasn't going to play a kiss-ass. To me, Whoopi had an addiction to controlling people's thoughts, their words, the room, the table, your feeling, your mood. She had an addiction to controlling all of it and everybody."

On how hard it was for her
"Every day I went home and I was miserable," Jenny told me. "It really was the most miserable I've been on a job in my 25 years of show business."
This excerpt opened with Jenny describing Barbara taking her aside and yelling at her during her first appearance on The View as a guest in 2007. Barbara rightfully called her out for saying autism can be cured, only in Jenny's story Barbara was using a straw man argument against her that wasn't true. She tells another story of when she was working there about Barbara accusing her of not flushing a tampon in the bathroom that wasn't hers. I don't doubt that Barbara was a horrible boss and an emotionally abusive person, we've heard that about her for years. If Jenny's first encounter with her was so awful, why did she sign on to the show? I realize this sounds like I'm blaming the victim, but Jenny wasn't a victim, she was a grown woman who made a bad career decision, years after she went on a press tour claiming that her son's autism was caused by vaccines and that she cured him by changing his diet. She's never rolled back any of those claims, she's just changed her story about what she said.
photos credit: WENN and Getty