How about a little Keanu Reeves on a Friday morning, huh? And Alex Winter, too, of course. Yesterday, Alex and Keanu made a video to announce that Bill and Ted 3 will finally be made. Can I get a Friday w00t! please? They've been talking about this movie forever and it looks like they are finally going to make it and deliver it to us in the summer of 2020.
Bill and Ted are prepping another excellent adventure.

On Wednesday, Keanu Reeves and Alex Winter — the actors who starred in 1989's Bill & Ted's Excellent Adventure and its 1991 sequel Bill & Ted's Bogus Journey — confirmed they would be returning for another installment in the cult comedy franchise, titled Bill & Ted Face the Music.

The long-awaited film will be written by franchise scribes Chris Matheson and Ed Solomon and will go into production this summer, with a release date scheduled for Aug. 21, 2020, according to the The New York Times. Dean Parisot (Galaxy Quest and Red 2) will direct.

As for the plot, it appears to follow the same model laid out in previous movies, with the dim-witted duo of Bill (Winter) and Ted (Reeves) traveling through time and getting into a sea of antics.

"Yet to fulfill their rock 'n' roll destiny, the now middle-aged best friends set out on a new adventure, when a visitor from the future warns them that only their song can save life as we know it and bring harmony to the universe," a press release reads, according to the Times. "Along the way, they will be helped by their families, old friends and a few music legends."

It's unclear just who those "families, old friends and music legends" will be. Previous films saw the headbangers crossing paths with everyone from Billy the Kid, Socrates, Joan of Arch, and even the Grim Reaper.
Don't tell me it's a coincidence that Bill and Ted are returning mere months before the 2020 Presidential election. Maybe they really will save the world after all. I'll admit, this makes me incredibly happy. We just rewatched them with our kids and were delighted that they found them as fun as we did. They're dumb but in a silly and playful way, and still made me laugh. It felt like I was visiting an old friend who was exactly the person I remember them to be. Had this been a remake, it would have bummed me out. The fact that it's a sequel, with them as middle-aged men is probably my favorite part. Please let them be married with kids. Personally, I hope they have a few nostalgic nods in the film but don't lean on trying to bring it all back. I don't even want to think of how they will handle/replace George Carlin's Rufus.
And since we're discussing Keanu's movie, the John Wick: Chapter 3 – Parabellum official trailer was released yesterday. You can watch it here. The amount of times you say "yum" is up to you.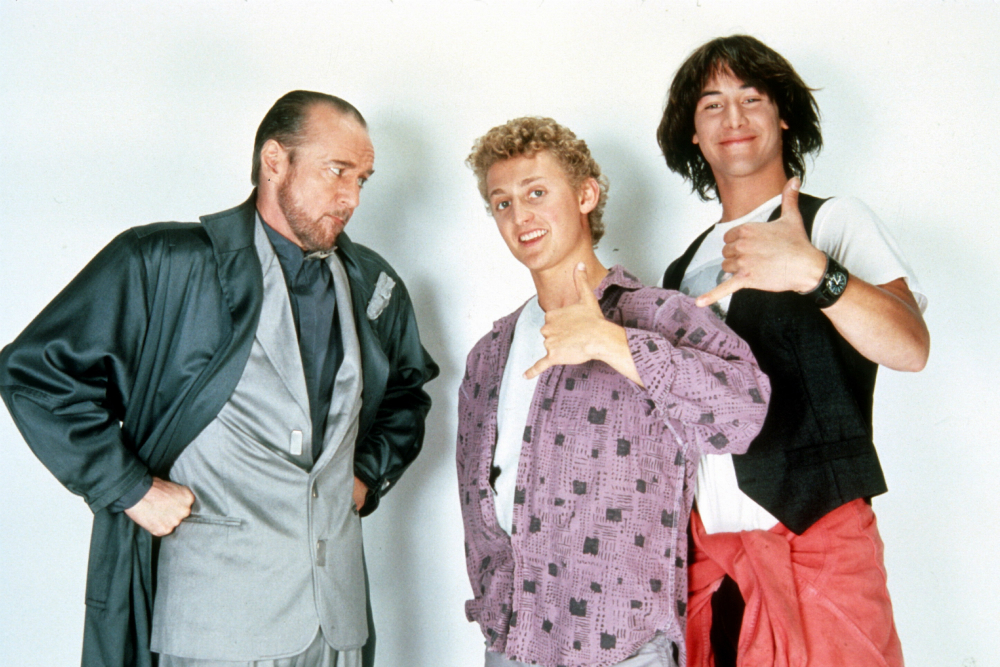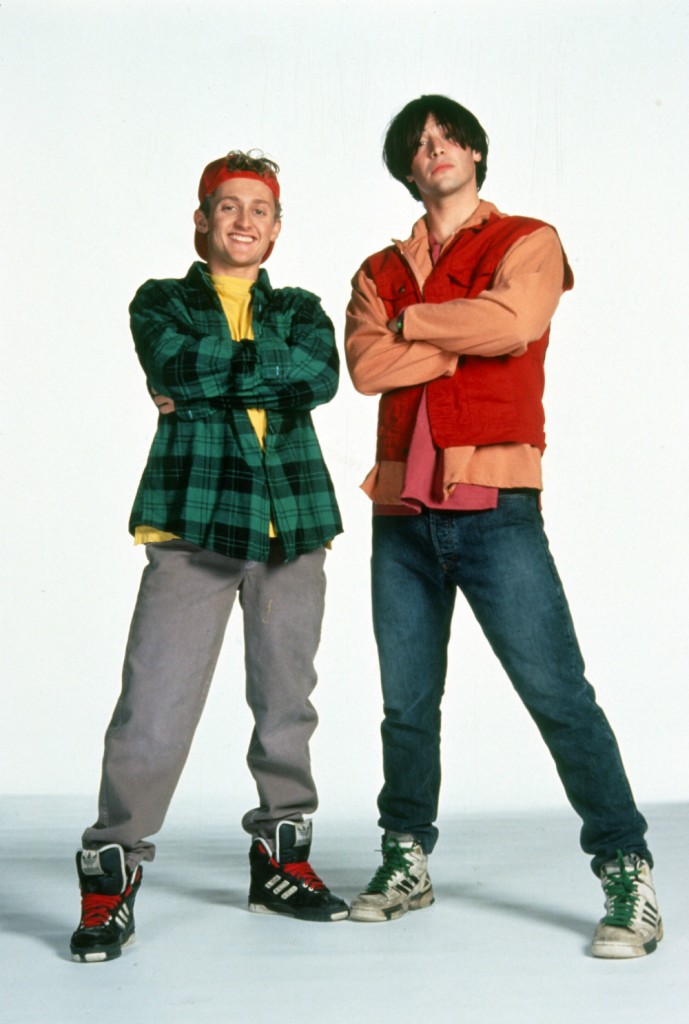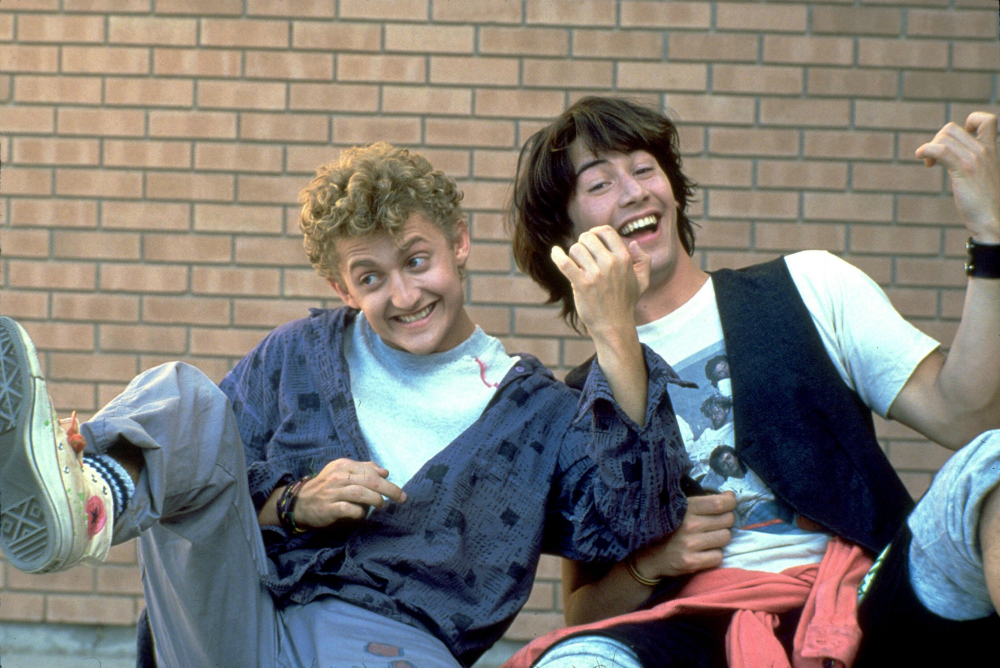 Photo credit: YouTube and WENN Photos