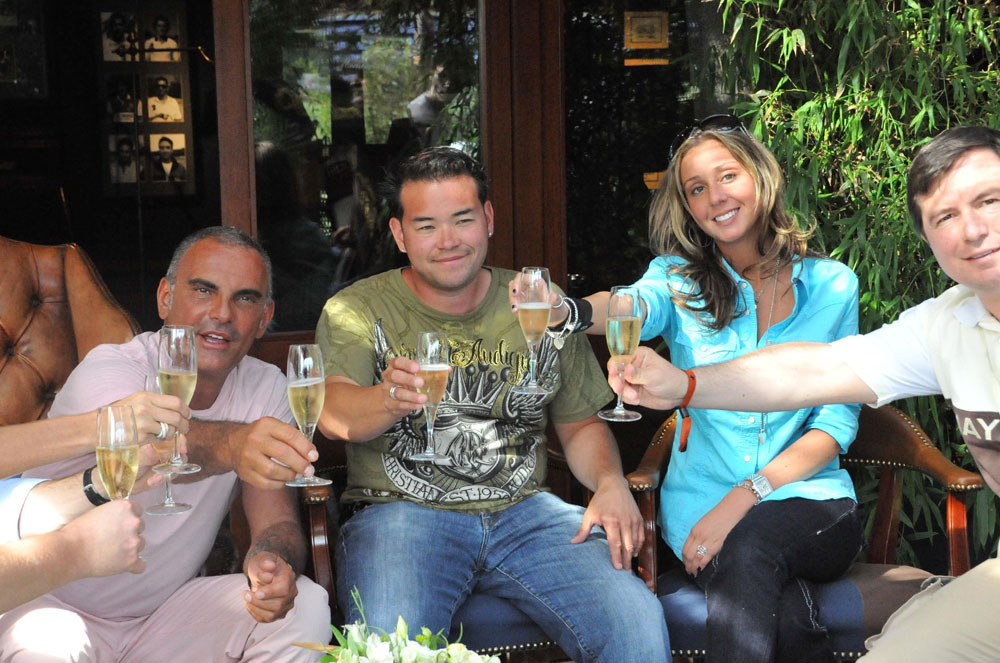 The more Jon Gosselin is in the press, the more his harpy wife Kate seems like the wronged party in their divorce. Jon and his new girlfriend, college dropout Hailey Glassman, 22, are featured on this week's cover of People Magazine. The title "Divorce to Dating in 20 Days!" is emblazoned across their chests like a how-to pitch. On Monday People quoted "a source close to Jon Gosselin" claiming that he never cheated on Kate and didn't start dating Hailey until after he was separated from Kate. The story also made it seem like Jon was blindsided by the separation, despite the fact that he was all over the tabloids for an affair with another young woman at the time, which he denies.
Hailey Glassman is now talking to People Magazine, and she says that she adores Jon and admires him. She's also focusing on the fact that she gives Jon some freedom in their relationship. When asked why Jon likes her, Hailey answers that she doesn't control him. Jon's wife Kate was often shown on their reality show chewing her husband out and telling him what to do. (Link leads to video.)
"If you had told me a few months ago, I wouldn't have believed you," Glassman says of dating the 32-year-old newly single dad of eight kids.

Glassman, 22, says she developed feelings for Gosselin – a longtime family friend who recently split from his wife Kate after a decade of marriage – while he was nursing his broken heart at her parents' New York City home in May. "He was so strong," Glassman says. "I admired him."

She refutes rumors that she's engaged to Gosselin, but admits she's having a great time with her new beau, who recently rented his own bachelor pad in Manhattan. "We're always laughing and joking," gushes Glassman, 22. "We watch movies, play pool and ping pong. We laugh a lot because I beat him at everything."

She adds, "He's a great cook. He cooks roasted veggies with special seasoning and sauces, and he grills pineapple with a butter concoction."

Another perk to dating Gosselin? Her parents approve of the match. "They love him," says Glassman. "They think of him as part of the family. They think things happen for a reason." That acceptance is crucial to Glassman. "The most important thing is if someone fits in with my family … This is perfect. It just fits."

And what does she think Gosselin likes most about her? "I'm a huge believer in not controlling someone," says Glassman. "I'll give my opinion but tell him to do what he wants to do. He said, 'I'm just not used to having an option.' I told him life is about options."
[From People]
Jon says in the print edition of People that's he likes spending time with Hailey because "It's nice to be with someone who I can confide in and trust and who accepts me for who I am." Do the two of them have to rub it in everyone's faces? There are kids involved here who may read their father and his girlfriend's statements some day. Jon and Hailey are behaving like petty fools. It's a lot easier to get along with someone when you don't have any kids to co-parent. I'm not saying that Kate and Jon were meant to stay together by any means, but Jon's response to the situation is to shirk his responsibilities and brag to the press how happy he is with his new lover. He should have kept it under wraps for the sake of his kids.
Jon Gosselin is shown with Hailey Glassman and Christian Audigier in St. Tropez on 7/11 Credit: ELIOT PRESS/bauergriffinonline.com. They're also shown out below on 7/12/09. Credit: INFPhoto