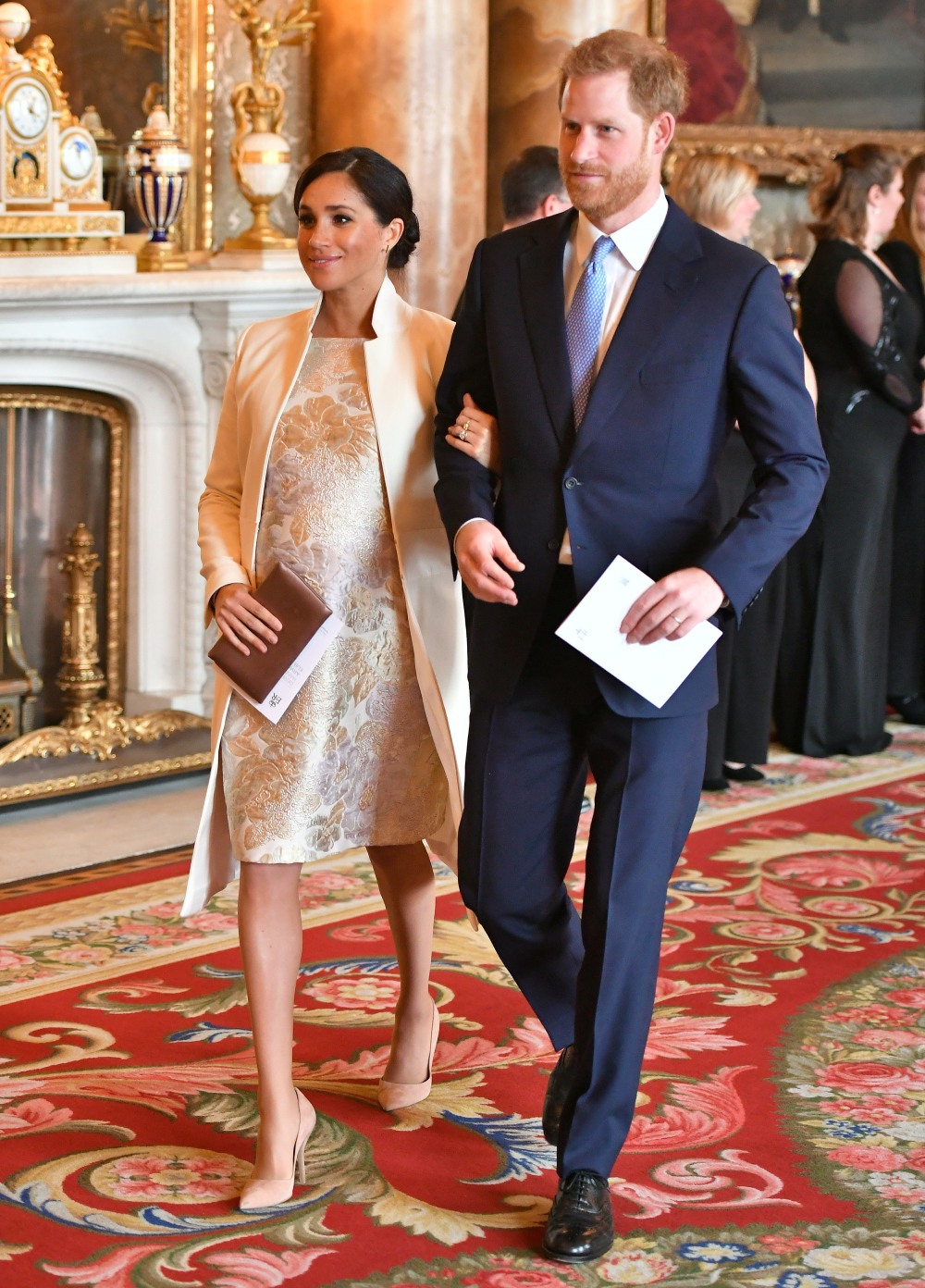 The timing was always going to be such a tight squeeze. It's looking like the Duke and Duchess of Sussex will not be moving into Frogmore Cottage ahead of the birth of Polo Baby after all. Which brings up something I've been banging the drum about for a while: the Queen really needs to "give" the younger royals a family home as soon as they get engaged. The Queen waited to give the Cambridges their apartment in Kensington Palace and Anmer Hall for a while too, and Will and Kate were stuck doing extensive renovations to both properties when they should have been nesting during Kate's first two pregnancies. Same thing here – Meghan and Harry were only given Frogmore Cottage when Meghan was already like four or five months pregnant. The renovation was never going to be done on time. The Queen should have set aside certain properties for the Sussexes upon their engagement, but no, that's "not the way it's done."
The Duke and Duchess of Sussex have been forced to delay their move to Frogmore Cottage due to last-minute design changes. Meghan, 37, and Harry, 34, were due to move into Frogmore Cottage, Windsor, this week, but workmen are still on-site. They could be waiting another four weeks, which would mean the heavily-pregnant Duchess would move in just days before giving birth.

A royal source told The Sun: 'It's been all hands to the pump. The builders have worked all week whatever the weather. But they keep making changes, particularly on the layout. The word is they've been quite demanding, which is understandable as what homeowner doesn't want their house to be perfect?'

It has been reported that the couple are moving 'in the spring – hopefully before the birth' of the new royal baby, but a Kensington Palace spokesman said they would not comment any further.
I believe the move to Frogmore is going to happen after Polo Baby is born, and the Sussexes are pretty much dealing with that reality. I think that's why Meghan is going along with a birth at St. Mary's Hospital too – she knows that she and Harry are still going to be in Nottingham Cottage come Polo Baby's arrival. That being said, Meghan seems to be riding the wave of late-pregnancy hormones and she's just California-vibing in these last weeks:
As Meghan Markle inches closer to the arrival of her first child next month, she's enjoying the last stage of her baby preparations. Behind the scenes she has quietly been getting ready inside and out. Born and raised in Los Angeles, "her California roots are coming through" as she prepares to welcome her first child, a friend tells PEOPLE.

"She's being mindful of what she puts in her body and on her skin and even her at-home cleaning supplies," the friend adds. "She's hyperaware of what she's using. She's looking for natural things."

In addition to the products she's using, Meghan is also paying close attention to what she's eating — and that will continue after the baby is born.

"She eats cleaner, and she'll probably make her own baby food," the friend adds. "It's going to be clean living for this baby."

With all there pressures that come with bringing a baby into the world, Meghan and Harry are resolved to build a sanctuary for their little family.

"This is a very happy time for Meghan and Harry," says a source. "This baby has brought them even closer."
I bet she does make her own baby food. It's not that hard, right? It's basically just apples and a food processor, right? Anyway, I believe that Meghan is probably enjoying her last weeks of being pregnant, and I believe the pregnancy has brought Meghan and Harry closer than ever. Sigh… they're so cute together. Can't wait for Polo Baby Sussex!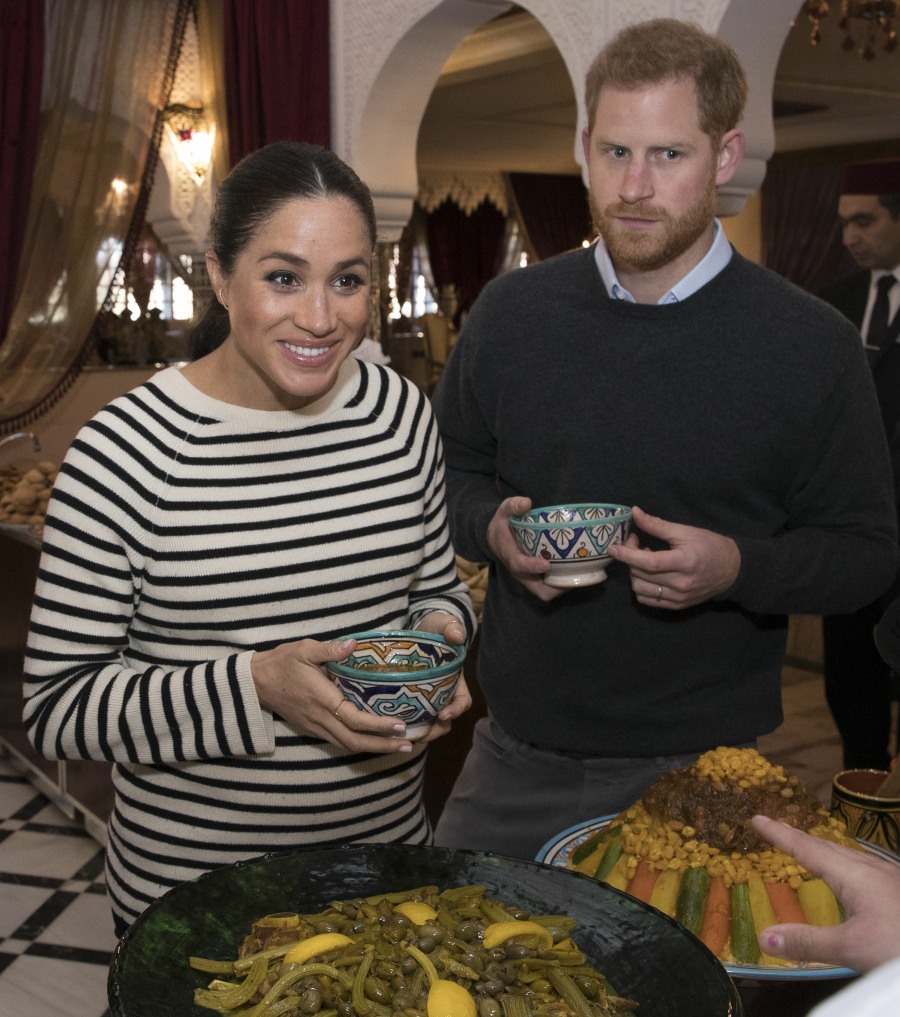 Photos courtesy of WENN, Avalon Red.