Embed from Getty Images
The more we hear from famous women who suffered abuse, the more we learn about how scary, isolating and devastating abuse can be. The fact that these women with large platforms and so many resources can be trapped in the cycle of abuse speaks to how insidious it is, and how it's in no way the victim's fault. I'm thinking of Mel B, Amber Heard and Jennifer Farley from Jersey Shore, who posted a chilling first person essay about spending years with her abuser, her children's father. Actress Eva Marcille (Young and The Restless, House of Payne) has been on The Real Housewives of Atlanta the past couple of seasons. In the most recent episode she revealed that her ex, the father of her oldest child, daughter Marley, 5, has been stalking her. She said that she's moved five times but that he keeps finding and harassing her. Eva has sole custody of their child and married Michael Sterling last year, with whom she has a one-year-old son.
Eva Marcille got candid about her contentious relationship with ex-boyfriend Kevin McCall on Sunday's episode of The Real Housewives of Atlanta, claiming that she and her family have had to move five times to flee from him.

The 34-year-old model — who split from McCall back in 2015, a year after giving birth to their daughter, Marley Rae — said she's taken multiple restraining and protective orders out against McCall, alleging domestic abuse.

"I still feel a sense of threat," said Marcille, referring to McCall as "Marley's donor" only. "I have had to move five times, and I still feel a sense of uneasiness. He's just so petty sometimes. I've walked outside of my balcony before and he's been standing in the dark. And it is the scariest feeling ever."

Speaking to PEOPLE late last year, Marcille said that she doesn't have any contact with McCall.

"There's no co-parenting, I'm the parent," Marcille said. "He's not in my life, and he's not in Marley's life. I have full custody. Michael is Marley's father. [Kevin] ain't nothing but a memory."

We don't reveal our address. We have multiple addresses. Some are under aliases. We've got to move around."
Apparently there's drama between Eva and another woman on the show, Marlo Hampton, who claims that Eva has money problems and that she's not really being stalked by her ex. I'm not going to excerpt all that but you can read about it on People. It sounds like typical Real Housewives BS. They need storylines and you never know how genuine the conflicts are. As for Eva's situation, I can't imagine how scary and creepy it must be to have a stalker and to think that he can find you at any time. Again, this is a woman on television with 2.8 million followers on Instagram. That doesn't protect her from an obsessed abusive ex.
Eva with her husband, Michael Sterling. The photo at the top of the page is of her with Kevin.
Embed from Getty Images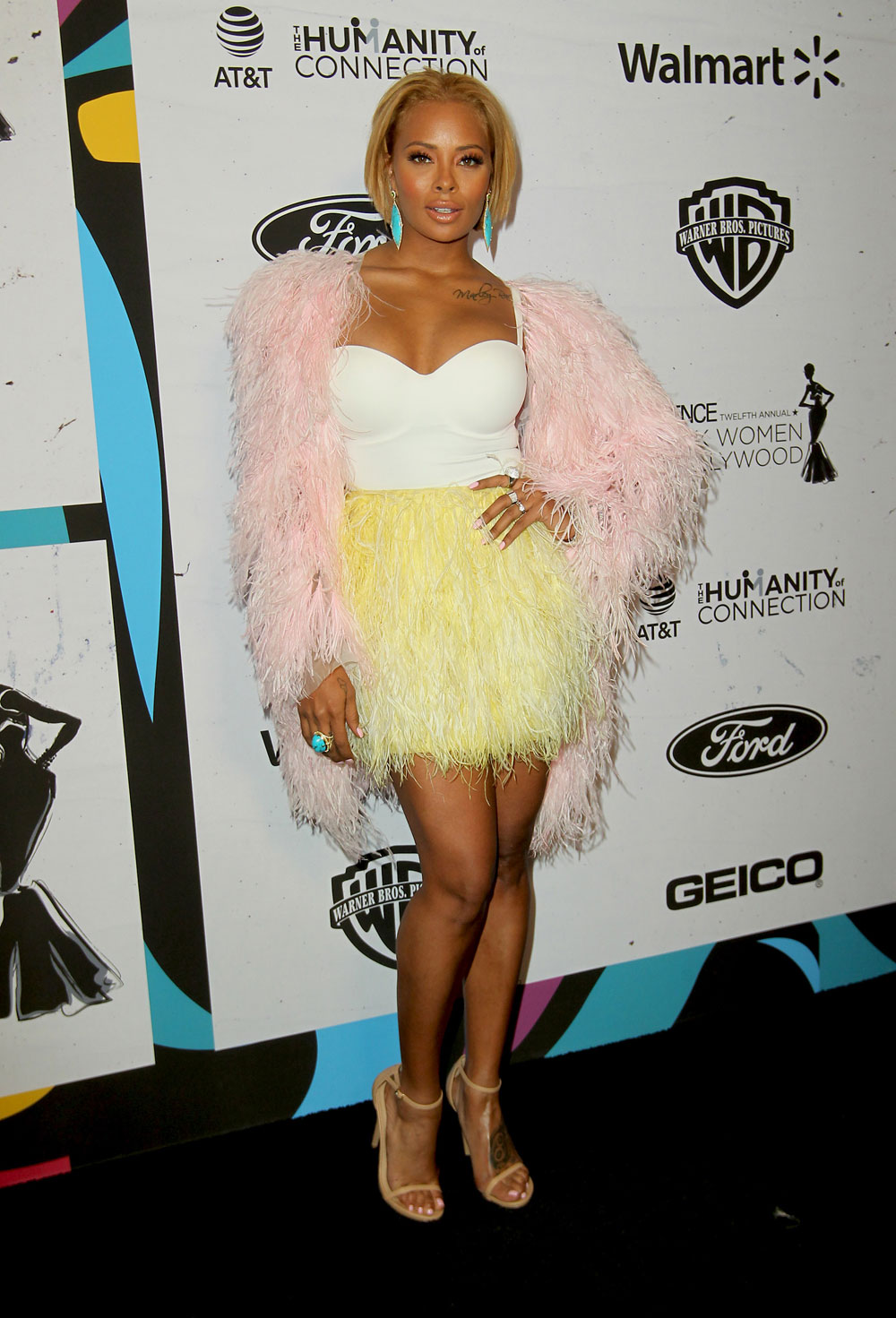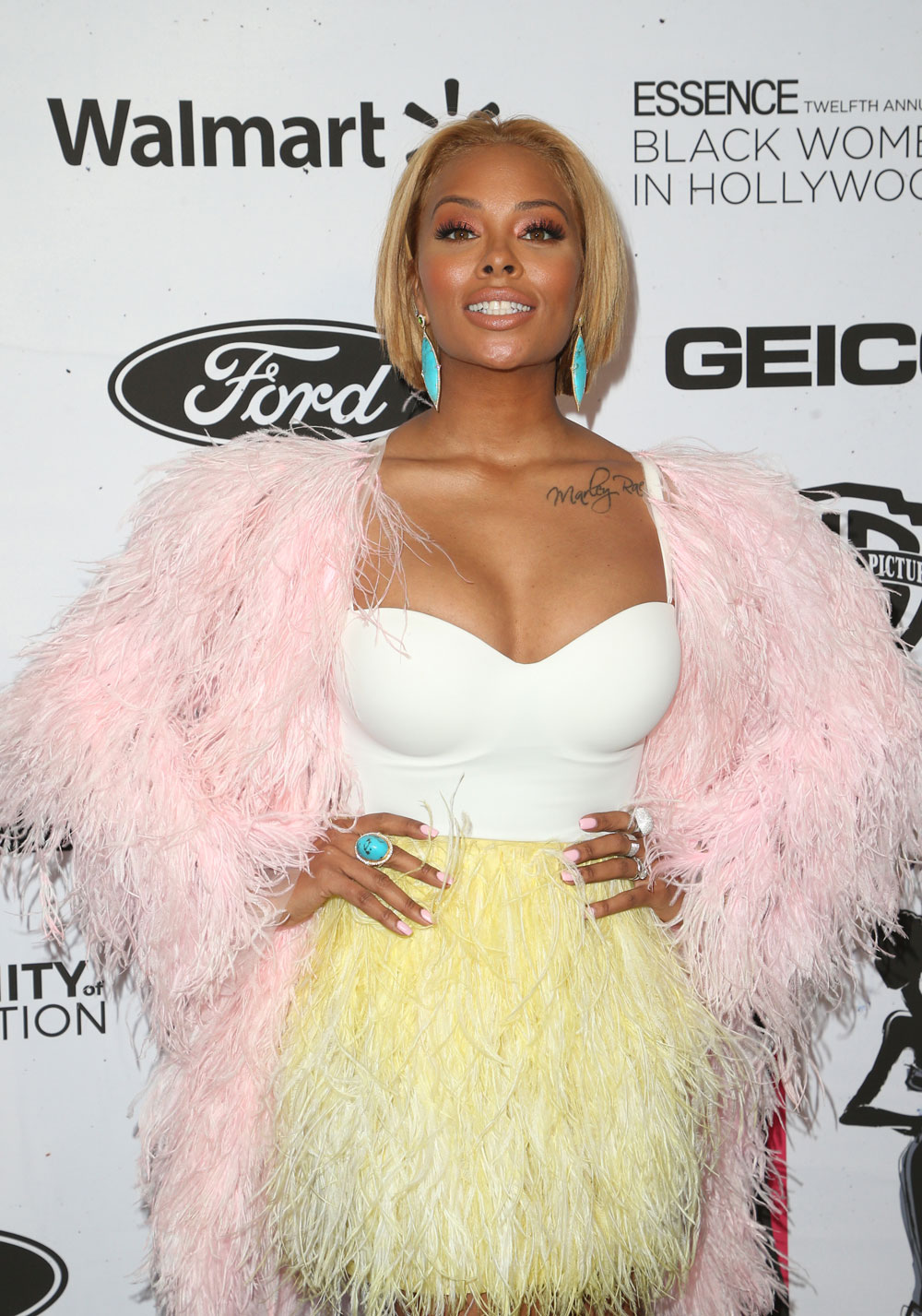 Photos credit: Getty and WENN