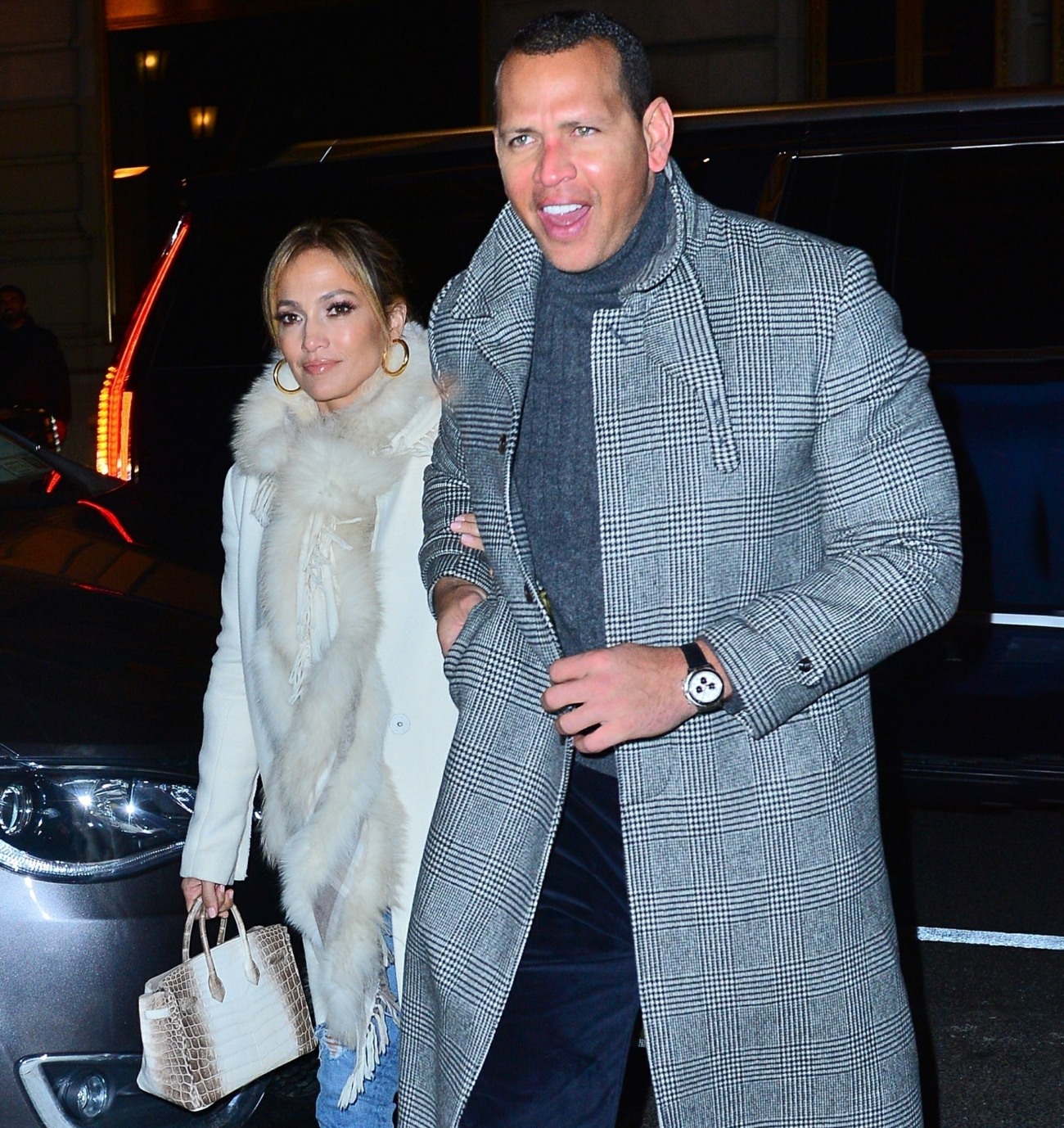 There was always zero doubt in my mind that Alex Rodriguez was and is a compulsive cheater. He's just one of those guys – cheating is like breathing to him. He gets off on keeping secrets and having sidepieces. I also don't doubt that he loves Jennifer Lopez, and that they will make a great celebrity power couple, which seems to be one of the biggest reasons why they got engaged. But they couldn't get through one happy newscycle following Alex's proposal without Jose Canseco popping up to accuse A-Rod of cheating on Jennifer with Jose's ex-wife Jessica. Jessica later denied it (in a weird way, and I didn't entirely believe her). And now this: a british Playboy model claims that A-Rod bombarded her with sexts and photos and requests for threesomes.
Alex Rodriguez has been accused of being unfaithful to Jennifer Lopez yet again, this time by a British Playboy model who claims the baseball star asked for a threesome mere weeks before he proposed to the singer. Model Zoe Gregory claims that A-Rod, 43, blew up her phone with texts asking for a threesome, allegedly sent over lewd pictures, and demanded to meet in person.

The 44-year-old model is coming forward with her claims this week claiming that the Yankees star has been pursuing her since he texted her on Boxing Day, December 26, last year through January 22, 2019. Rodriguez proposed to Lopez, 49, six weeks later on March 9 with a $4.5million ring.

The alleged texts between them escalated to the point where the 43-year-old athlete asked to meet in person and begged her to bring friends for a threesome.

'J-Lo is amazing and she doesn't deserve this. While getting ready to marry her, he was asking me for sex videos, demanding we hook up and asking me to make arrangements with other girls,' Gregory said to The Sun. 'If he is doing this right up until the point he is proposing to her it is just not fair,' she said.

In alleged texts between them he complimented her figure and asked her to send videos of herself. In one alleged WhatsApp message he wrote: 'Are you still thinking of your three names of fun girls for us?'
Zoe provided some of the texts to The Sun – you can see them here, although the way the Sun has published only cropped images, it doesn't really prove that they came from A-Rod. That being said, I believe Zoe. I'll pretty much believe any and every woman who comes out and says "oh yeah A-Rod was sexting me constantly" and "we met up for sex a few times" etc. But of course Jennifer probably won't believe it. Or maybe she does believe it and she has just made her peace with it.
This beautiful woman starts shooting her movie tomorrow, "Hustlers."

I won't play spoiler, but I can't wait until you all see how she transforms herself into a completely different character!!

Love you baby and continue to shine, fly high and inspire all of us. @JLo pic.twitter.com/KCcbrAW4i3

— Alex Rodriguez (@AROD) March 24, 2019
Photos courtesy of Backgrid.