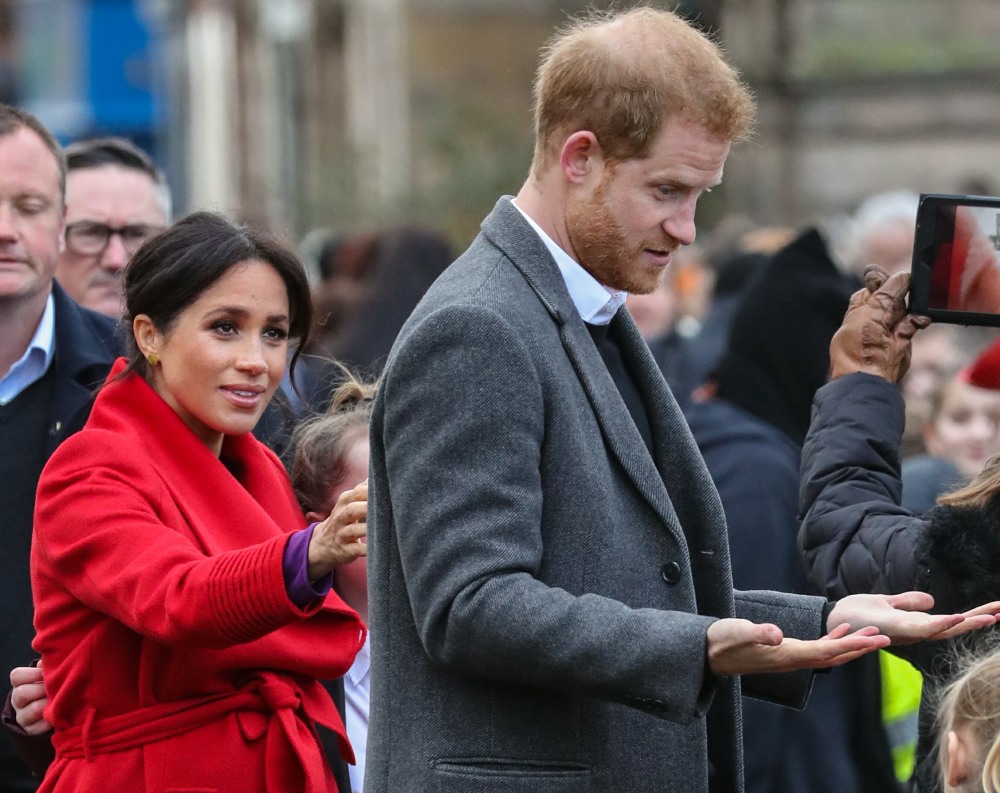 Earlier, we discussed this new story in Tatler about the Duchess of Sussex. Tatler really doesn't have an equal here in America – Tatler covers royals and aristocrats, and over the years they've gotten exclusive interviews or exclusive coverage from royal and aristocratic events. Tatler is not a gutter tabloid in the UK. So it's notable that Tatler has sources within Kensington Palace, sources who are ripping into the Duchess of Sussex. The timing of this story is fascinating, right? For months, we've known that the Cambridges and Sussexes were dividing their offices, but this story was put together right after the announcement that the Sussexes would be moving their offices into Buckingham Palace. This story comes right after the Cambridges are being left to run their own court and communications office. Which makes it seem like this was the going-away present for the Sussexes: a giant f–k you to Meghan. In addition to the big reveal of a juvenile nickname ("Me-Gain"), KP staffers also had some other sh-t to say:
Among the scandalous morsels offered up: That Palace staff have dubbed her 'Me-Gain,' that she bought a sorbet station for her royal office and Prince Charles described last year's wedding preparations as a "nightmare".

She wanted to wear a sleeveless wedding gown: It also claimed after she hooked up with Harry she became much more "difficult", she wanted to wear a sleeveless wedding dress — but the Queen put the kybosh on that — and Charles did not want Harry to marry her.

Why Kate cried: Meghan apparently made Kate Middleton cry during Princess Charlotte's bridesmaid dress fitting because she was so "brusque".

She ignored Harry's friends wives: She also reportedly ignored Harry's mates' wives when she met them, encouraged Hazza to skip one his oldest friend's weddings to go to the launch of Soho House Amsterdam .

She banished Tom "Skippy" Inskip from Harry's circle: Prince Harry 'banished' his childhood friend Tom 'Skippy' Inskip from his inner circle because he advised the royal against marrying Meghan, according to Tatler. The Duke of Sussex, 34, is reported to have 'frozen out' members of his 'old posse' including Mr Inskip. As Tatler claims, 'Hang out with the Clooney/Beckham/Soho House set and be assailed for being too Hollywood, for forcing your hen-pecked husband to abandon his old, country-set muckers – including Tom "Skippy" Inskip, the ultra-loyal, tight-lipped Harry pal, who, it's said, advised Harry not to marry Meghan and has paid the price: banishment.'
[From The News AU & The Daily Mail]
You know how the Duchess of Cambridge's new thing is that "she's never put a foot wrong" and "as future Queen, she's always been absolutely perfect"? Well, I remember when Kate was accused of something similar with William's friends – after she waity'd for years and finally became a duchess, she spent years carefully freezing out certain members of William's crew, especially the members who had been critical of her and her family. But when Kate did it, she was just being a Future Queen, right? And when Meghan does it, she's obviously a frightful bitch.
As for the rest of it… we already knew that William told Harry not to marry Meghan and I still believe that was probably at the root of the brothers' larger conflict. But did Charles give Harry similar advice? I doubt it. And how dare this gauche American want to… wear a sleeveless wedding dress! Impeach her! Or something.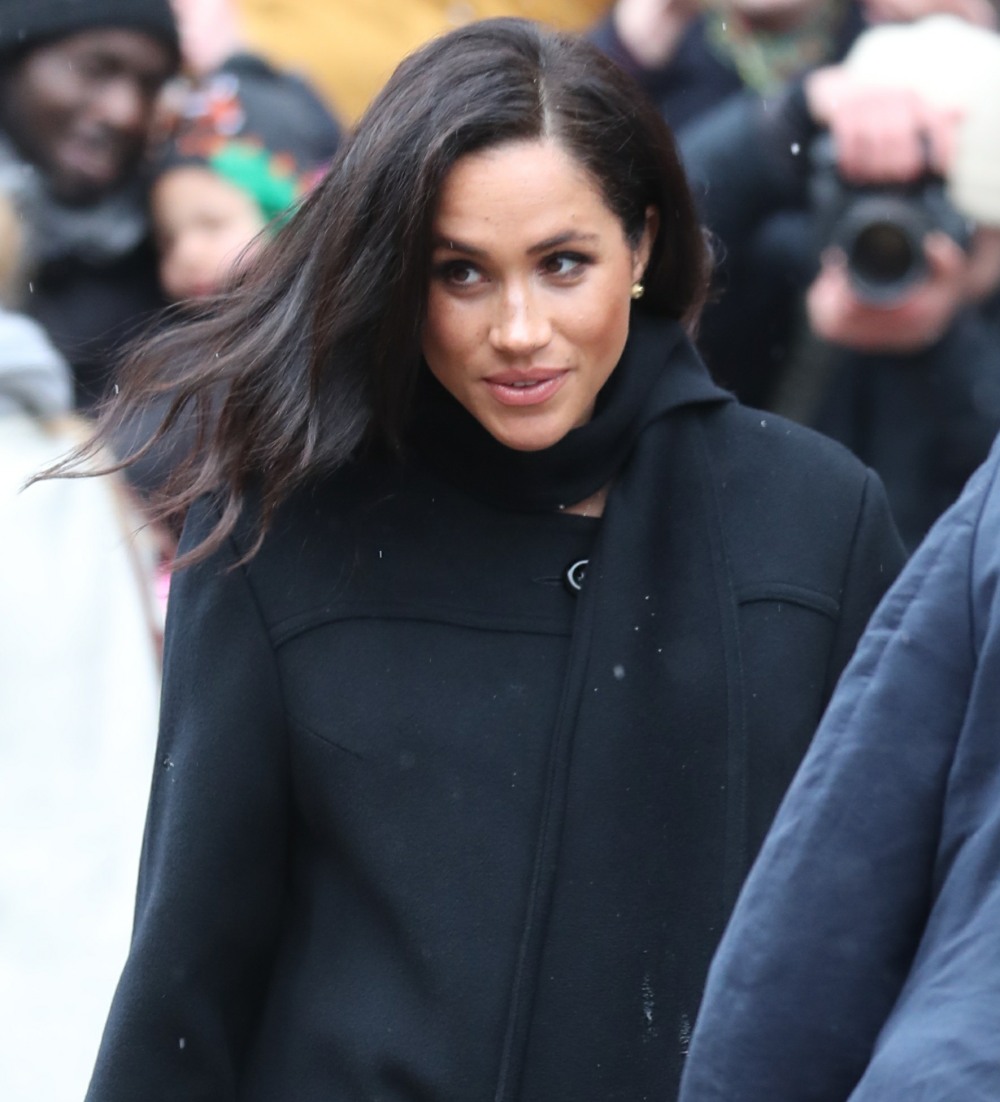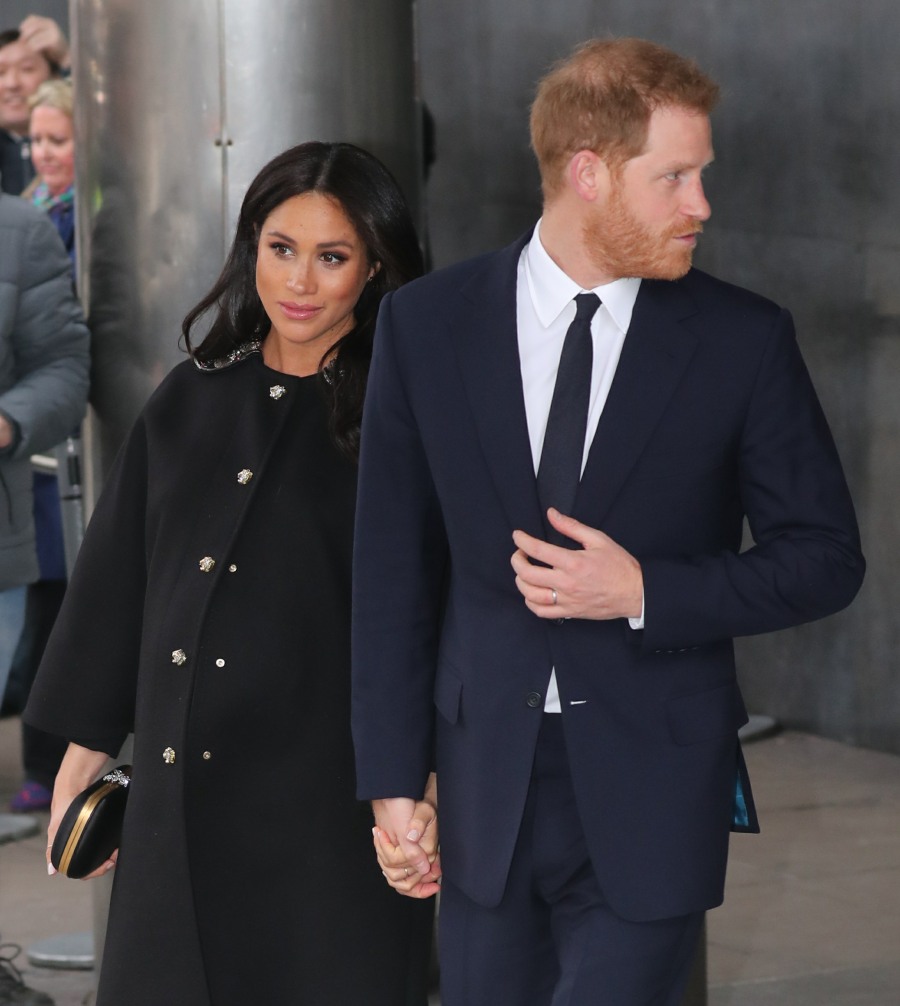 Photos courtesy of WENN and Avalon Red.