This is Kaley Cuoco and her bunny, Simon. Kaley loves animals and has a bunch of them but Simon is a special rescue bunny. And like most special someones, Kaley saw his potential and gave him his own Instagram, takes him to Hollywood meetings and gives him everything a bunny could want. But, as happens in Hollywood, Simon is now a diva bunny, and he has a tricked out bunny backpack ride to prove it:
Look at that face, that face says the flight attendant is late with his wheat grass juice! But Kaley said he isn't just showy, his diva exterior has bled into his personality and now, if Simon is left home when Simon wants to go out, Kaley hears about it (at the 6:42 mark):
What makes (Simon) so silly?
This rabbit has such a personality, you would not believe. I usually bring him with me during the day, carry him in a backpack. He has a rabbit backpack. When I went in to the room this morning, 'cuz he has his own room, I went in there to feed him and he came up to me like, "we're going." And I said, "we can't", and he started grunting at me. (grunts three times) That's what my rabbit did this morning, because I wouldn't take him with me. Who is this guy? Diva. So now it's Simon the diva rabbit. He's used to going with me. I bring him with me everywhere, he's like my travel bunny.
As the host said, because Kaley lives in LA, no one thinks twice about someone caring a bunny in a backpack. Pets pop out of everything here: purses, suitcases, backpacks, packs of gum… As Kaley pointed out, though, this is a proper bunny backpack, made for bunnies so Simon is truly riding in the class and comfort he deserves. And don't forget, he has a viewing window and will be judging your outfit as you walk behind him. Please note, I have no problem with any of this. I mean, I adopted my last foster pup because my other dog wanted her to stay, I indulge fur divas just as much as Kaley does. And my little fur princess is under doctors' orders to stay home after her spaying this past weekend. So every time anyone leaves the house without her, I hear about it, too. (By the way, both Simon and my pups have been placed on the crew team at USC #proudcollegemoms!)
Kaley was on Access Live promoting her new YouTube series with Shell, The Great Travel Hack. It's a competition show that challenges to teams who can get from LA to New York using the least amount of emissions, which is actually a very cool concept. She's optioned her first book, The Flight Attendant, to be produced by her new production company, Yes, Norman (named after her dog). All of this, of course, is to keep her busy once her show, The Big Bang Theory, completes its final season. Kaley said the show ending is freaking her out but she ran into Jennifer Aniston who gave her a pep talk about how her life would change in a positive way, which was nice. Kaley and her husband might be a little thirsty but at the end of the day, she puts more energy into animals and now the environment than she does her thirst so I'm good with that. Plus, mama needs to hustle to keep Simon in the lifestyle to which he's become accustomed.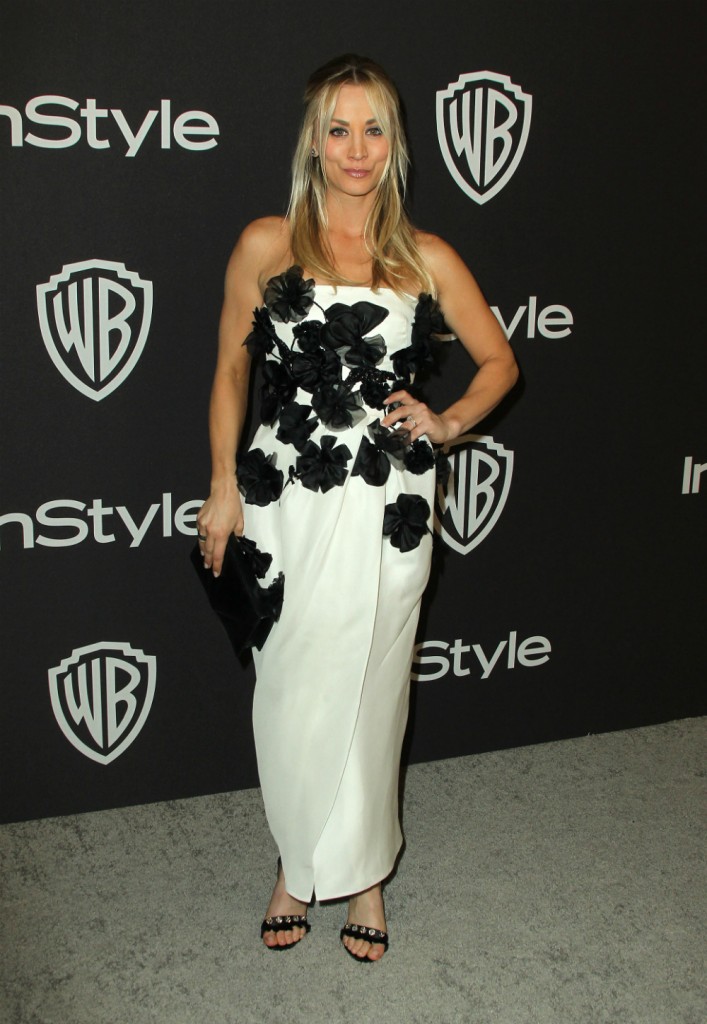 Photo credit: Instagram, YouTube and WENN Photos