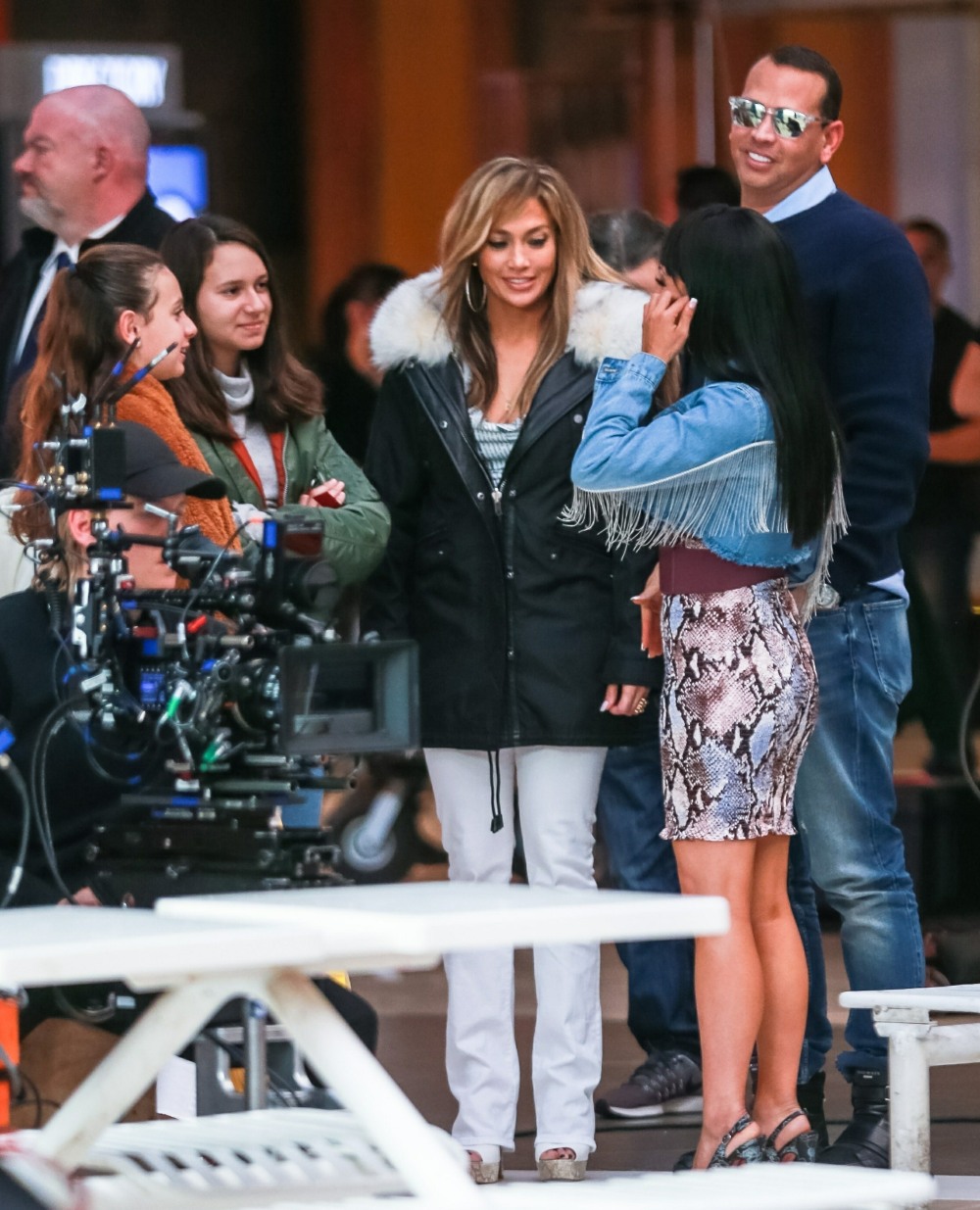 Jennifer Lopez has already been on set, filming Hustlers for the past week. It's filming in New York, and is the true story of a group of strippers who basically masterminded a plan to rob many of their rich clientele. Jennifer was joined on set yesterday by her kids, Alex Rodriguez, and either Jennifer's nieces or Alex's daughter. I think A-Rod was the one who organized this outing with the kids, and that they'd all go to the set to visit Jennifer.
Jennifer looked very happy that A-Rod was there with Emme and the girls. Jen also seemed especially glad to see the paparazzi documenting their family outing too. Gee, I wonder why? Is it because yesterday, we heard the sordid story of Alex allegedly hitting up a Playboy model just weeks before he proposed to Jennifer? The idea that A-Rod is a compulsive cheater is nothing new or particularly notable. What is notable is that Jennifer seems okay with just doing the most to convince us that there's nothing to see here but an A-list couple and their happy family.
After Jennifer was done with work, she and Alex took Emme out to dinner at Polo Bar too, and it was another cute pap stroll – go here to see those photos. Jennifer is so delightfully old-school about these photo-ops. I can't hate her for it. Even though I think this post's headline will be evergreen!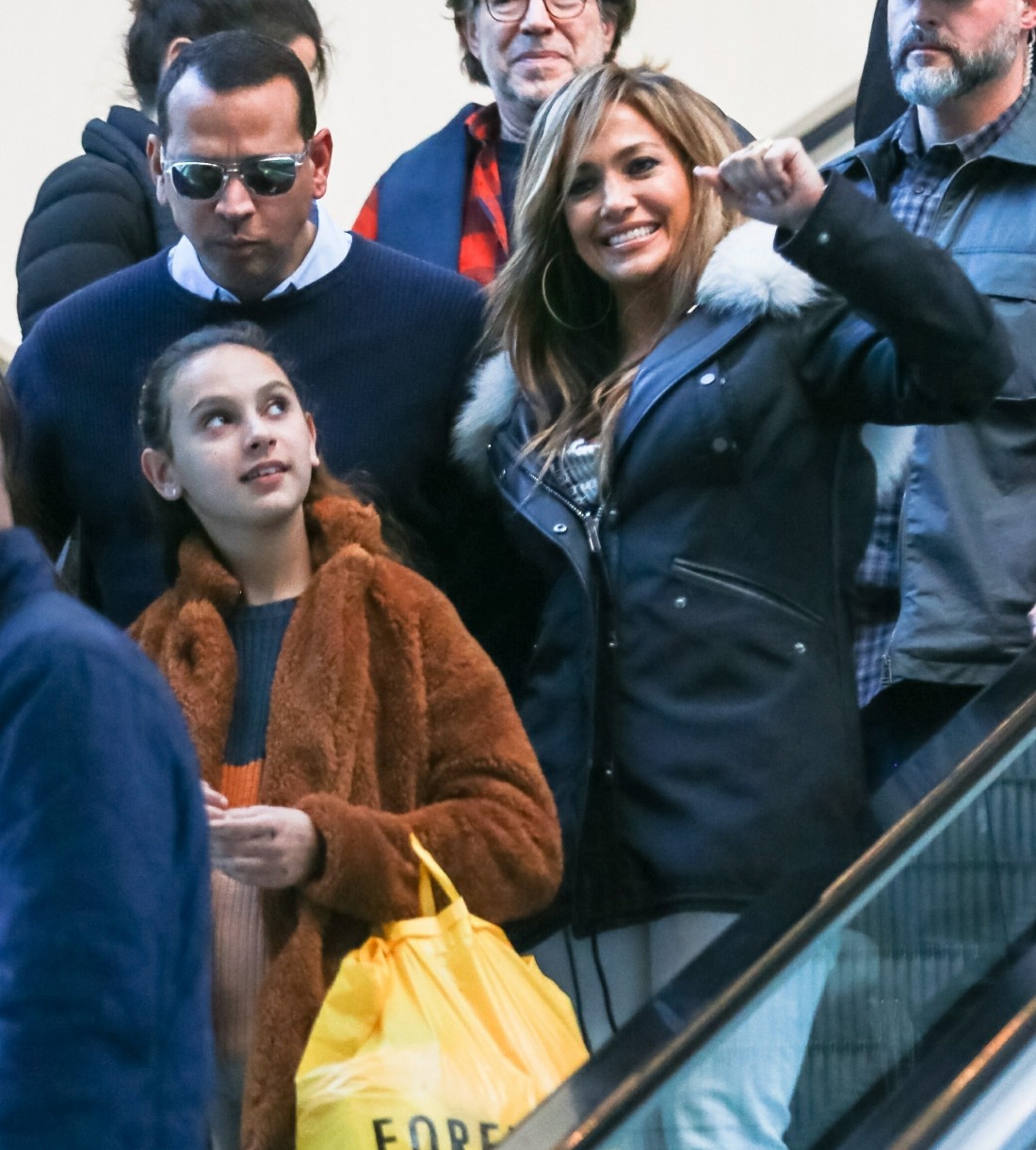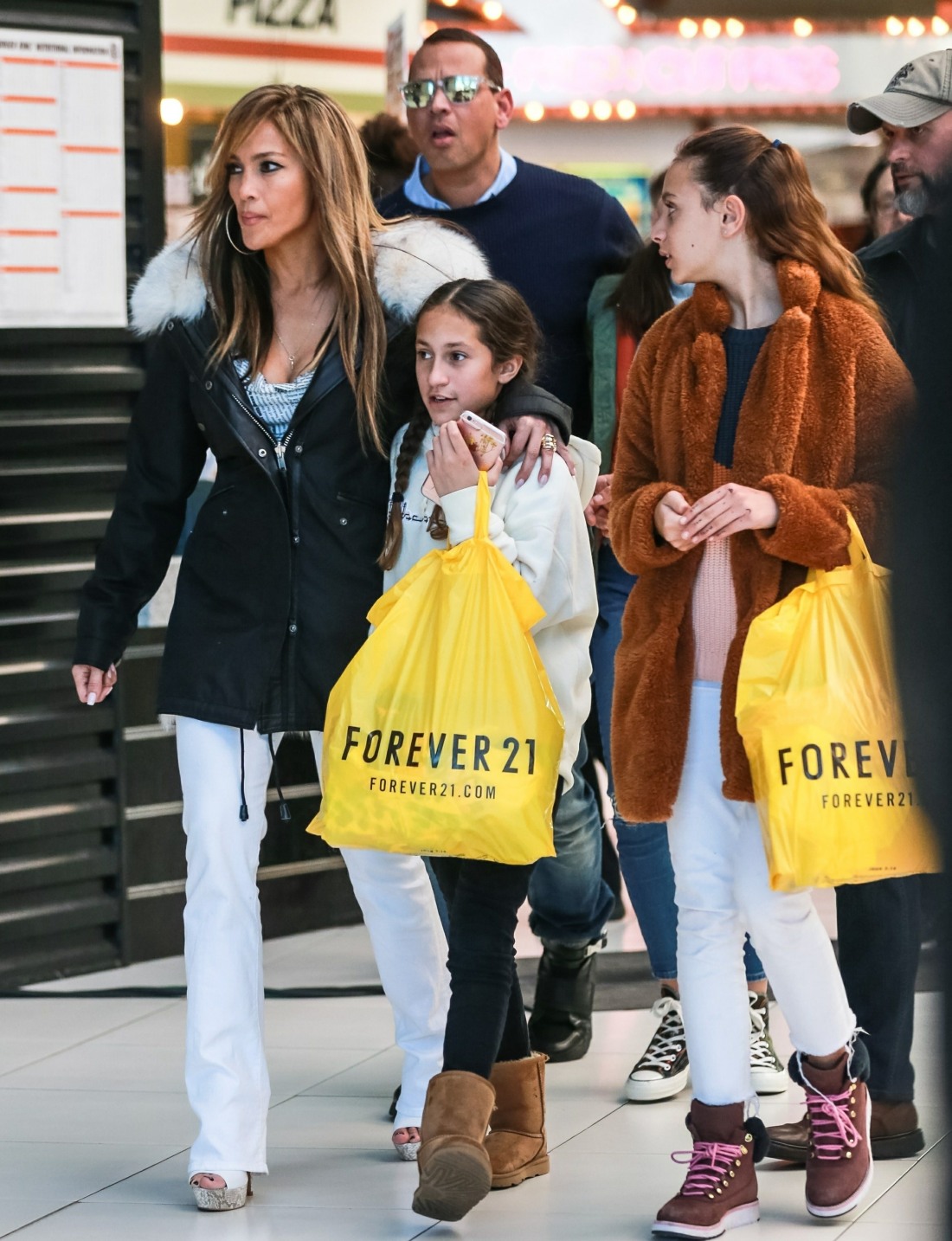 Photos courtesy of Backgrid.