Courteney Cox finally appeared on Busy Tonight last week. I say 'finally' because Busy Philipps explained she's been trying to get Courteney on for ages. Courteney was on to promote her docuseries on Facebook Watch, 9 Months with Courteney Cox, which follows 10 couples through their pregnancies. The show deals with every aspect of a person's road to parenthood. This includes infertility, something Courtney knows about and wishes more people were talking about it. As she's been open about, Courteney had multiple miscarriages before she gave birth to her daughter Coco, 14. I paraphrased her in the headline because her quote was too long for our format, but what she said is important. As Courteney explained to Busy, she kept going because she wanted a baby and she talks about it so others don't feel so alone.
You were so open about your own fertility struggles and your own pregnancy with Coco on the show. Was that part of the impetus for why you wanted to get involved with the show?
Well, I just think that I like real human stories and yes, I had a difficult time – I had a lot of miscarriages. And I don't think that's something people shouldn't talk about because it's not… it was unfortunate, but it happens and I didn't want to give up. I just think it's important to get things out there so people can realize they're not alone.
I think her fertility struggles affected Courteney deeply, but she speaks more pragmatically about her miscarriages than we are used to hearing. I have friends who did nine attempts at in-vitro before they got pregnant. When I asked (after the babies were born healthy) how they could weather all that, they said they asked each other before every round if they were emotionally ready to accept it if it didn't work. It really is an individual journey and everyone needs to choose their own path. But, as Courteney said, it helps to hear from others who made the same choices you did. I appreciate that she puts her struggles out there and that she's working with 9 Months to shed light on so many other fertility conversations.
Busy also mentioned in the segment that Courteney was the first person to ever say "period" on national television. It was in a Tampax commercial – in 1985! That's insane. I wonder what year it will be when they stop using blue water to prove absorbency in feminine hygiene products.
This is unrelated but cute. Courteney posted this just a few days ago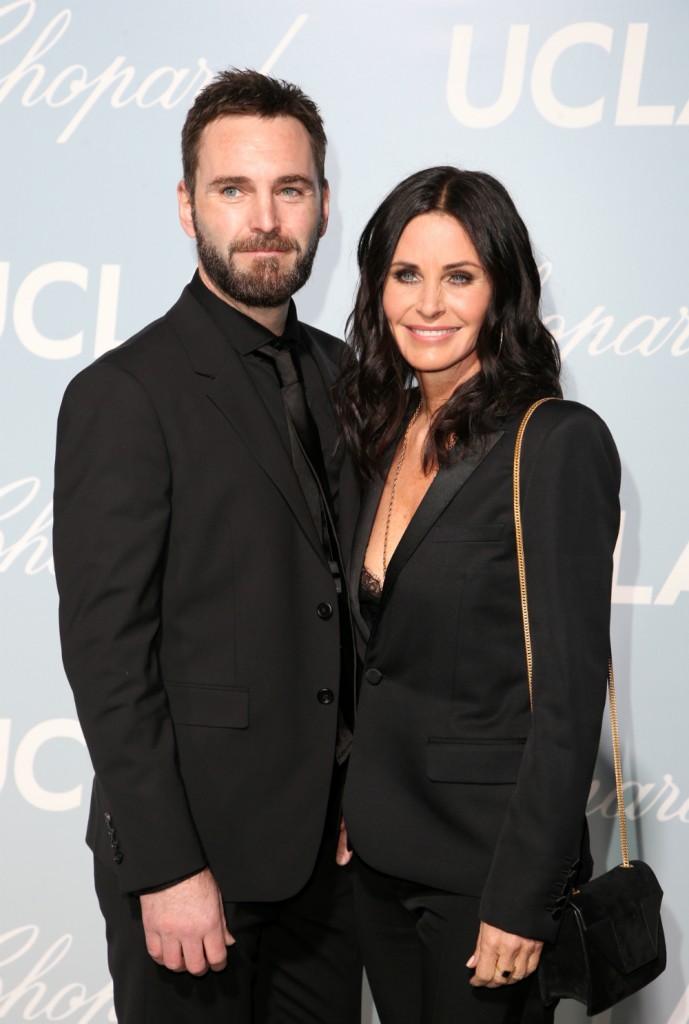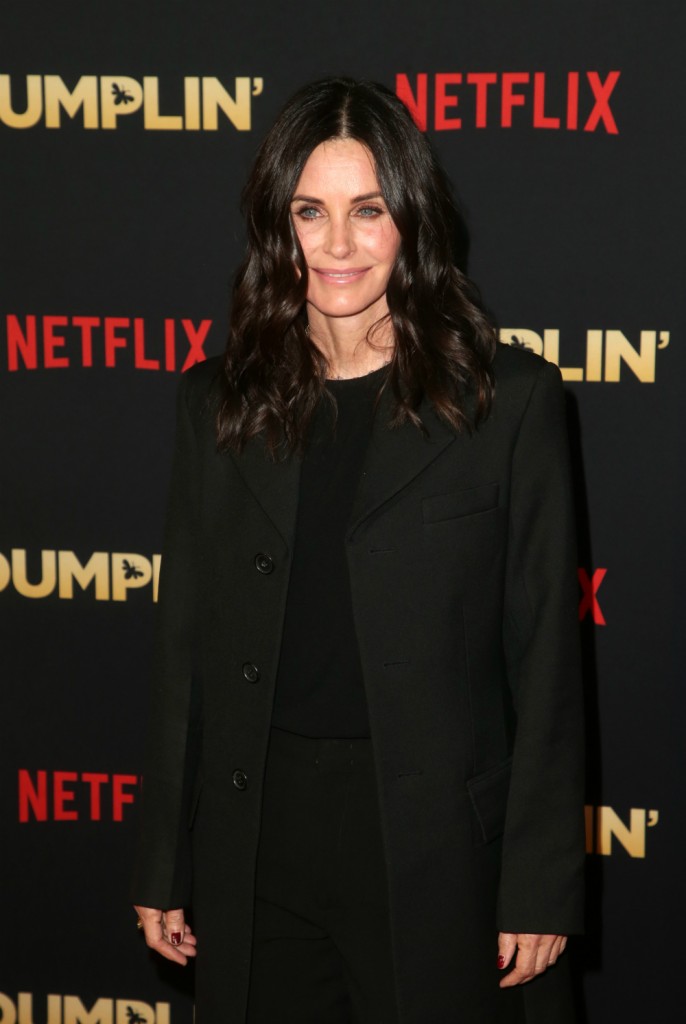 Photo credit: YouTube, Instagram and WENN Photos