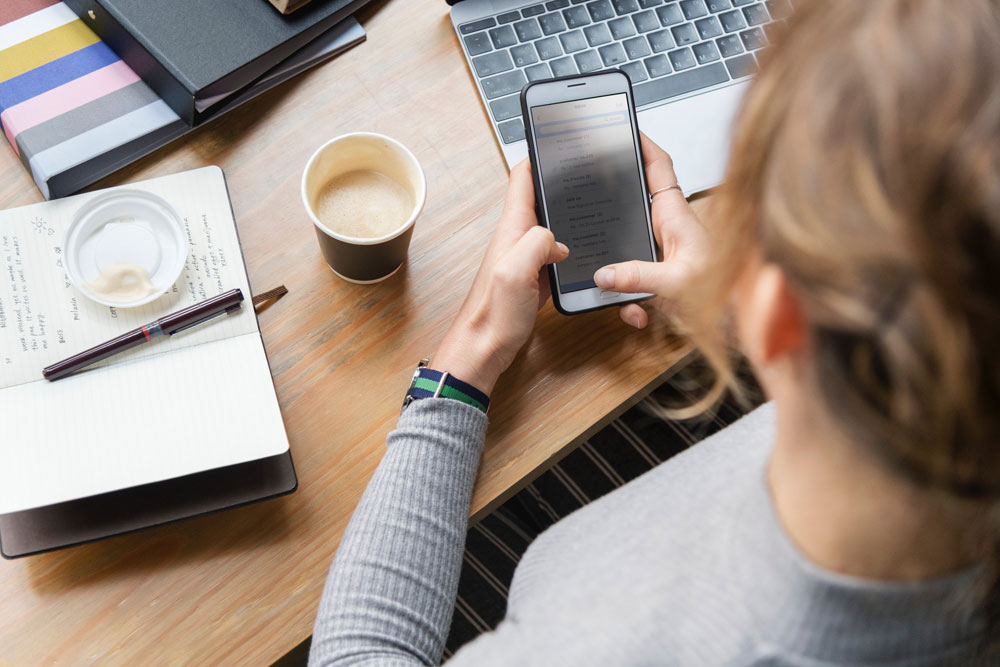 I looked up "Amazon gadgets" and sure enough, like every time I do this, I ended up finding multiple things I didn't know I needed. Isn't that the point of capitalism, to help you recognize problems in your life you can buy stuff to fix? I wish I was one of those people who didn't need to have at least three extra toilet paper rolls at all times, but I'm not. I like having all my needs met before they're there. I enjoy learning about gadgets to make life a little easier.
An add-on bidet for under $35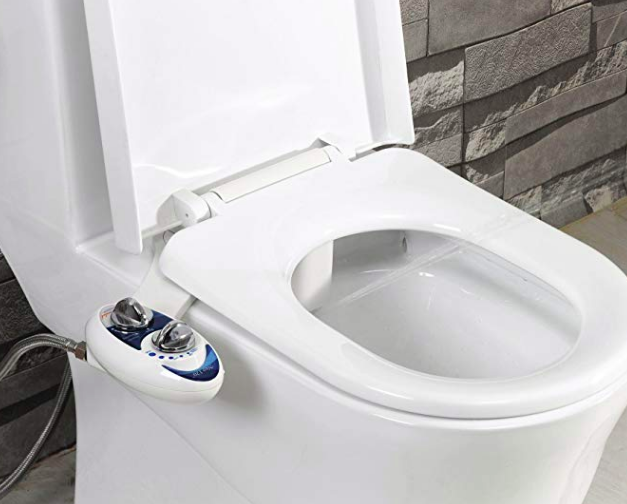 This easy to install bidet has a 4.4 star rating and over 7,600 reviews! Users say it "will change the way you go to the bathroom," that it only takes "about 10 minutes to install with no tools or assistance" and that you use so much less toilet paper that "the bidet will pay for itself in no time." I want it.
A bluetooth speaker with great sound under $30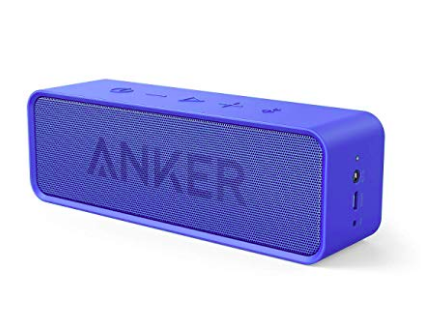 Bluetooth speakers are the best for bringing music to parties, picnics, working in the garage or when you're puttering in the kitchen listening to podcasts. This under $30 speaker has a 4.5 star rating and almost 15,000 reviews. The sound is said to be "crisp and full," the device is "easy to pair" with phones and the volume is so loud you can blast it. People say it's great for traveling and that it even can help boost the speakers on your laptop or home computer.
Support for achey and sore necks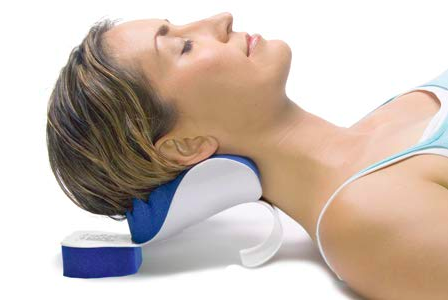 My mom owns this Real Ease neck support device and I've borrowed and returned it (at her insistence) several times. I got whiplash a couple of years ago from being hit on the head with a ceiling fan. My neck was so sore and lying down with this really helped. Users say "it is very comfortable and does feel like you're floating," that they "felt relief from the first time" they used it and that it's "worth every penny."
A self-drying dish mat that drains water into the sink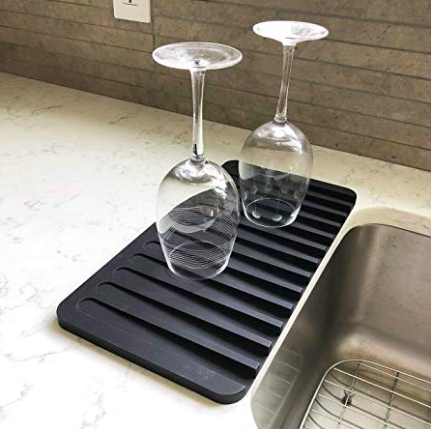 This clever kitchen mat sits on the edge of your sink and has channels that drain water away from dirty dishes and glasses. It also solves the issue of condensation building up inside glasses and bowls when you face them down on traditional mats without airflow. It also can be used as a mat for dish soap and sponges or under appliances. Reviewers write that they work great and are also good if you have limited counter space. Here's another option for small kitchens – a folding dishrack that can fit right over the sink.
Colorful LED lights for the back of your TV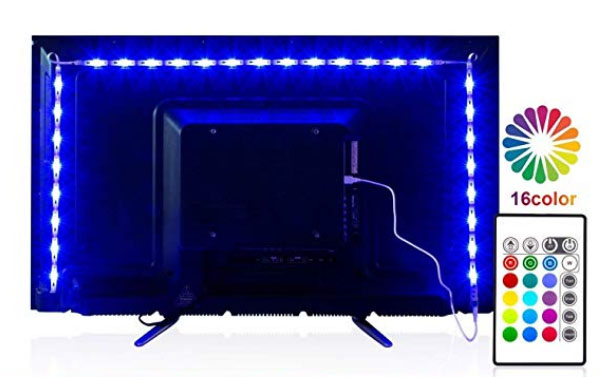 These $15 easy-to-install LED lights come with their own simple remote control to choose a color option (there are 16) or cycle through the colors. People say they add ambience to the room, that they're long lasting, and that the adhesive tape on the back sticks well. Reviewers rave that "even with my kids constantly trying to pick at them, they're holding up well" that the strip "disperses on the well really well" and they were "pleasantly surprised" at the value for the cost.
An indoor bug zapper so you don't have to stress about mosquitos in your house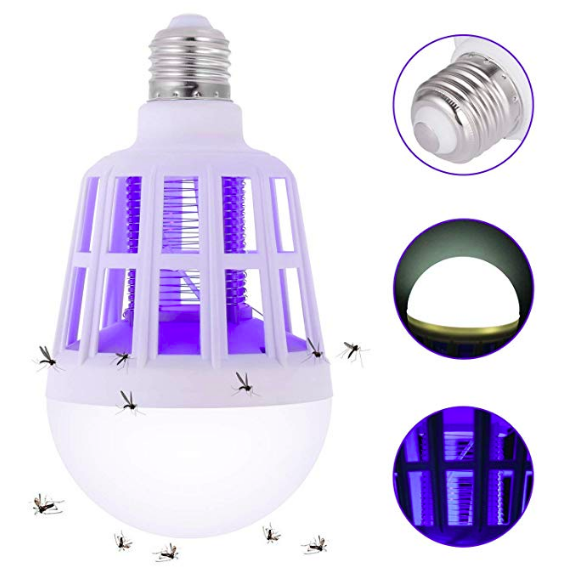 I'm so buying this! I didn't realize it even existed. You know that bad nagging feeling you get when you hear a mosquito in your living room or worse, in your bedroom at night? One of these $15 bug zapper light bulbs will take care of the problem for you! This five star reviewed indoor bug zapper "gets the job done" so you "don't have to worry" about it when mosquitos and other biting insects come into your house. People say it's a "very good way to get rid of mosquitos" and that it's "not too noisy."
An ionic facial steamer with a comedone extractor kit


This iconic facial steamer has 1,800 reviews and a 4.3 star rating. It helps open the pores to extract blackheads and acne or to prepare the face for serums and masks. Buyers write that "my pores look the best they ever have," that it's a good height and that it makes your skin shinier, smoother and clearer.
An eyemask with bluetooth speakers built in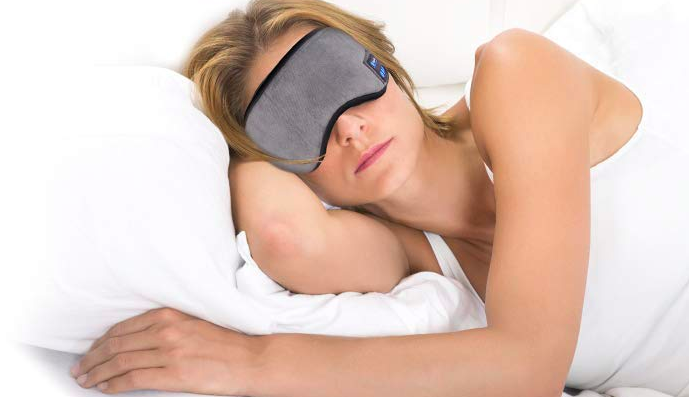 Yes this seems like a product you don't need, but now that I know it exists I am buying it. I regularly do meditations off youtube including talkdowns to help drift off to sleep. This will help me relax and fall asleep without having to take headphones off. This is the highest rated eyemask bluetooth combination that I could find. People say it's "like sleeping on a cloud with a beautiful serenade," that it "solves several sleep issues at once" by fully blocking light and having relaxing music at the same time and that it really helps you fall asleep.
A $25 plug in air purifier that eliminates odors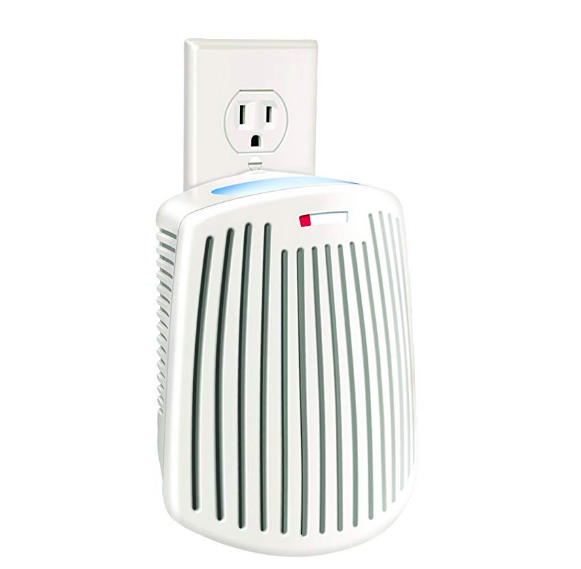 I was thinking "this small thing can't work for just $25" but users swear by it. One woman says it quickly eliminates smells including cat litter and dog farts (yes dog farts). Other people say it eliminates the need for air fresheners in bathrooms. This works best in smaller spaces, does have some white noise, and users say you can use it without the included scent pack, which is stinky.
Thanks for reading and commenting on our affiliate post!
Thanks to Bustle for some of these products! Header image credit: pixabay via pexels