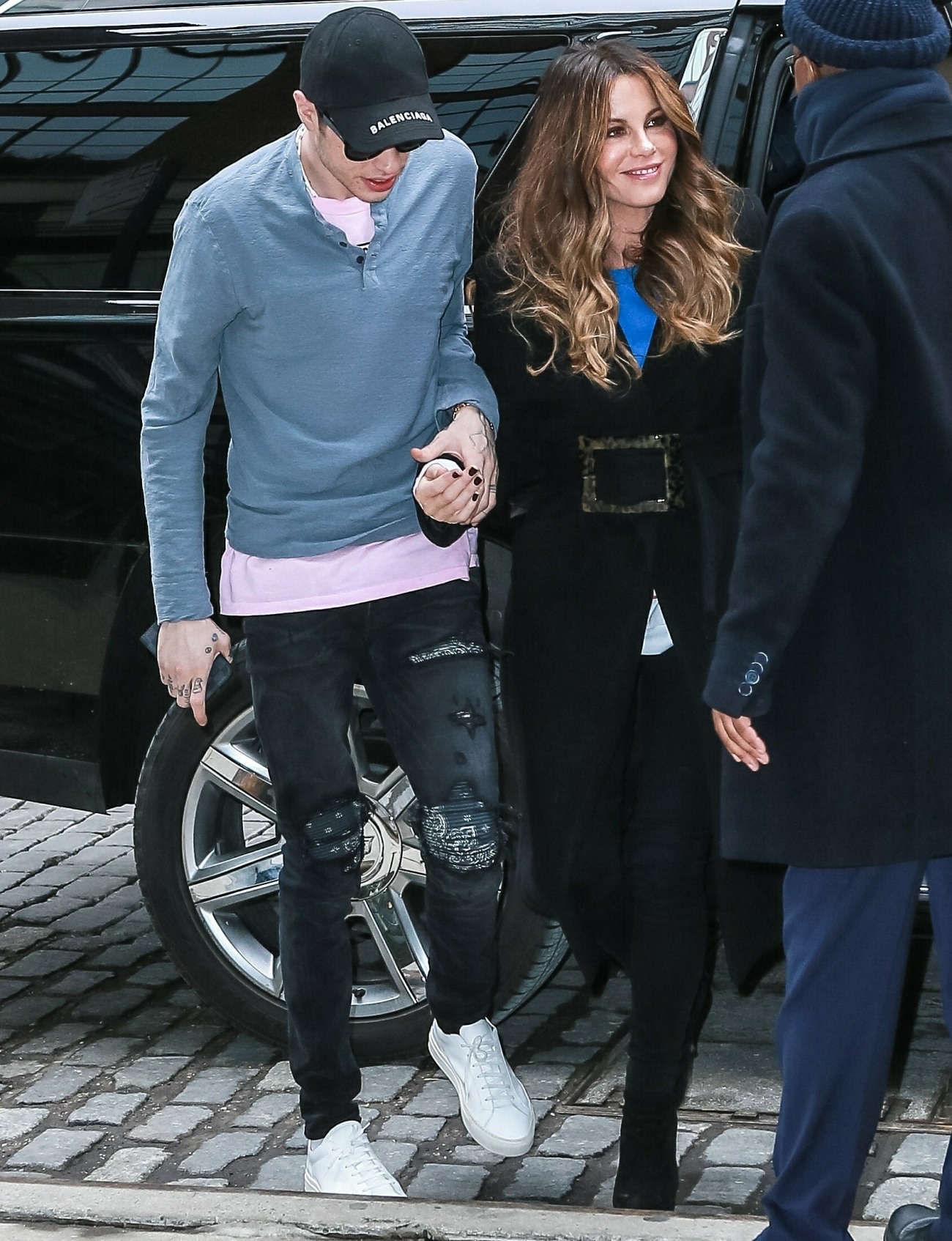 Kate Beckinsale sat down for an interview with the LA Times, which was published this week. At first I only saw a few quotes, all referencing her romance with Pete Davidson (insert barf emoji) and I thought "wow that's weird that she would do an interview with the LA Times and talk about Pete the entire time." But she doesn't. In context, the questions about Pete came at the end of the interview and she doesn't even say Pete's name (which is hilarious to me for some reason, like he doesn't even have a name or maybe she doesn't remember it). The point of the piece is that she promoting her Amazon show, The Widow. Which is probably the point of her thing with Pete too – a little promotion, a way to get her name in the gossip mags. Some highlights from the LAT:
She loves Marmite: "We have this substance in England called Marmite. It's a yeast-based vegetable spread that you really, really like or you really, really don't…. I'm OK with being Marmite. The people who like me really, really like me and would jump in front of trains for me. But if you don't like me, I don't care. It really doesn't affect me."

On Instagram (where she recently wiped all of her posts): "I've always had that persona. The thing that's been odd for me over the years is — I think when you're standing around in skintight rubber trousers, people automatically assume you don't have much of a sense of humor. That's always been an odd schism for me. I just always was me. I did the films I did and then a persona was constructed that didn't feel at all accurate. I struggled with that for awhile and really didn't want to become involved in social media. First of all, I had a flip phone until embarrassingly recently. I also felt that if you want to complain about not having privacy, it seems the height of hypocrisy to say, "Here's the boiled egg I'm eating for breakfast," or "This is me in the bathroom." I had no interest in it, so I never had Twitter; I still have don't have Facebook.

Whether she's surprised by the attention her love life is getting: "I'm surprised by the interest. I've never been in this position before — never dated anybody who comes with their own bag of mischief. It's all quite shocking, and something to get used to. I think if you liked the person less, you would bow out of it. If that were the main thrust of the relationship, there would be a problem. But it's not.

Whether the attention has any impact: "I'd rather not have people hiding outside my house. It's a little old fashioned to have a woman's personal life [looked at like that]. It's a little bit tired."
I found this interesting – "I've never been in this position before — never dated anybody who comes with their own bag of mischief." It's true – she was with Michael Sheen before anyone knew him, and by the time he became a respected film, TV and stage actor, they had been over for many years. Then she was with Len Wiseman for years and years and she was obviously the more famous person in that couple. All of the men she's dated post-Len have been less famous than her too. So Pete really is the first "celebrity" she's been with. Here's my take: Kate finds that she loves the attention. Kate is enjoying herself and enjoying the fact that the gossip mags are talking about her and she's getting lots of blog coverage and all that. That being said, she's still going to tap out when sh-t gets too serious.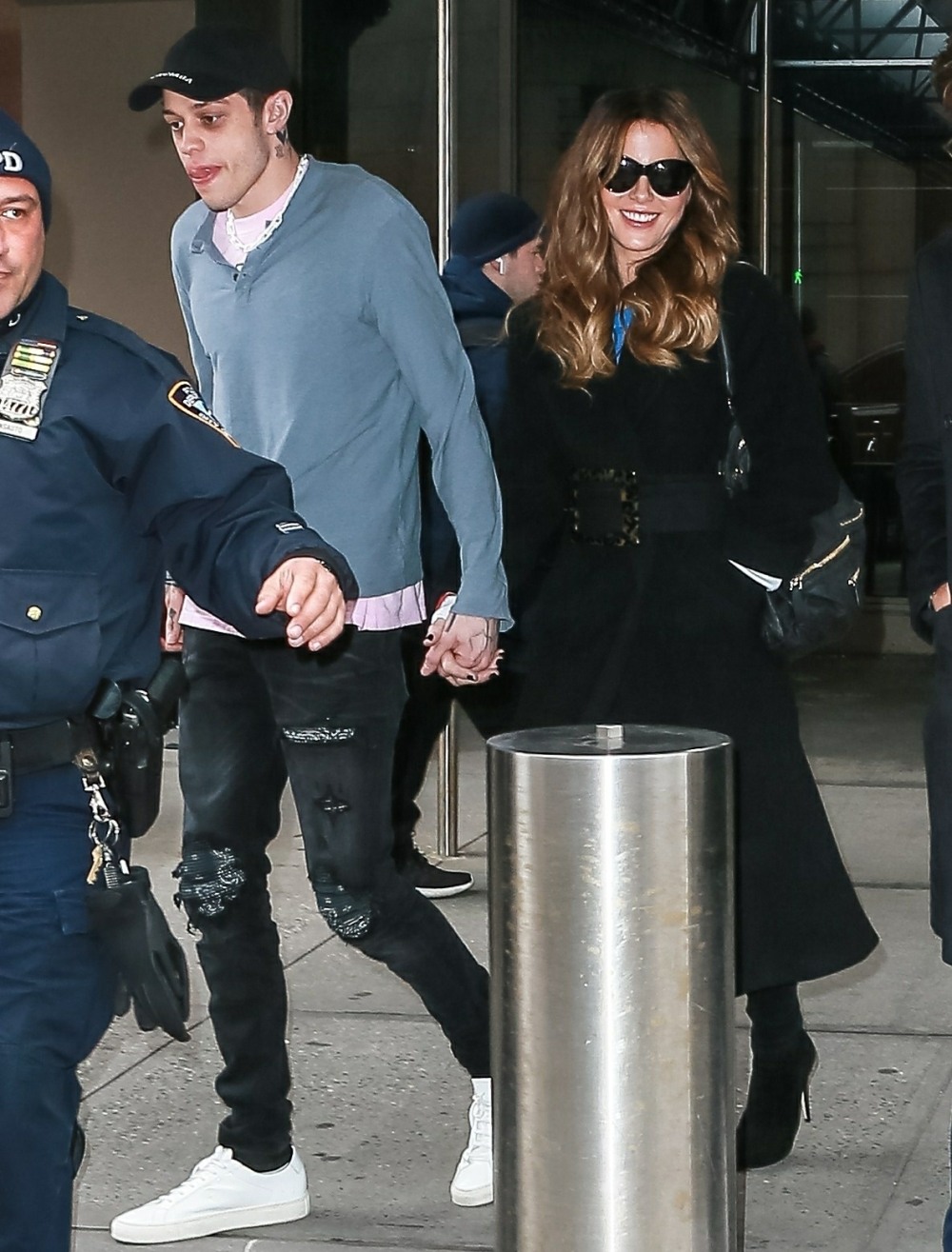 Photos courtesy of Backgrid and Avalon Red.