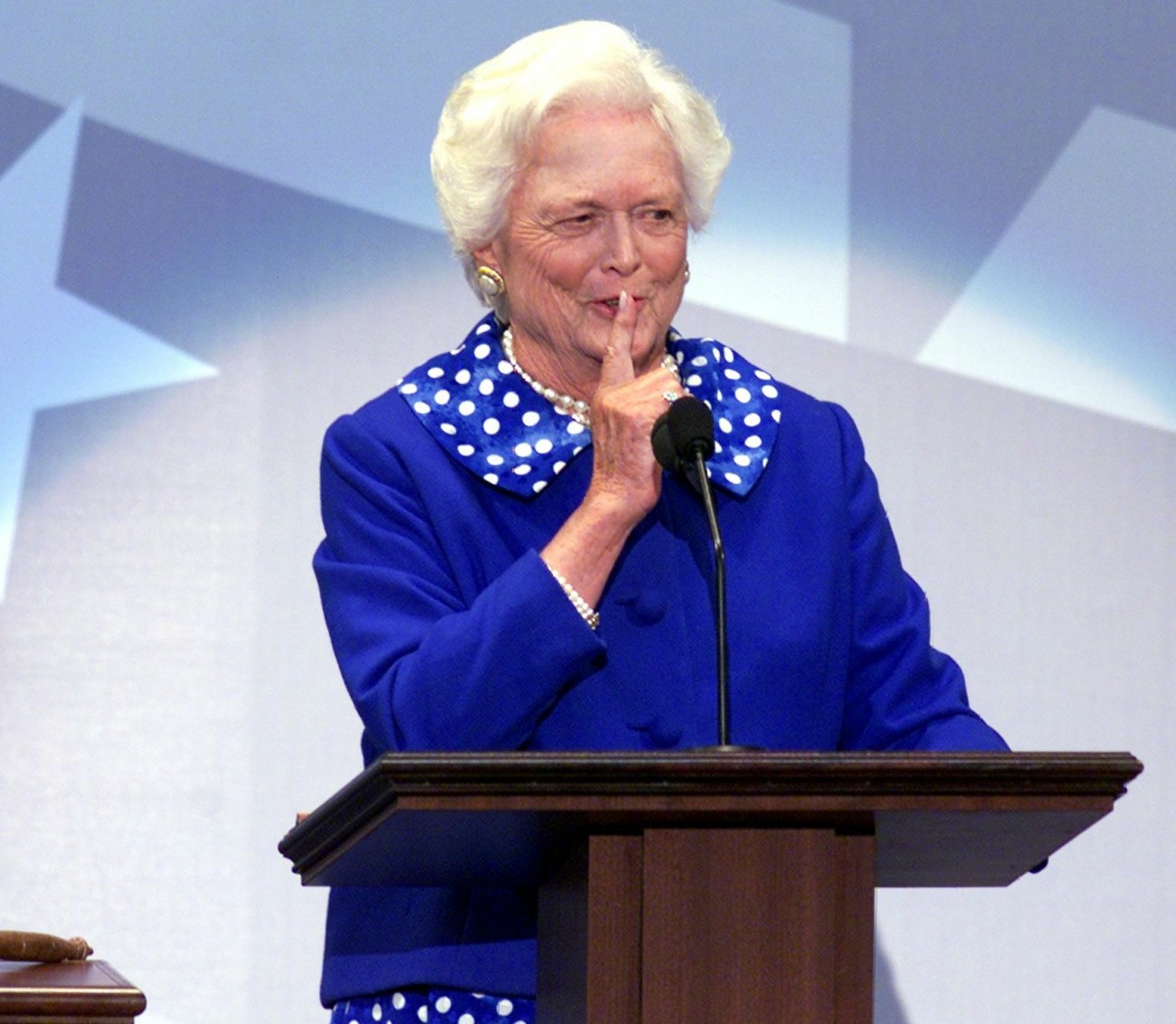 There's an official new Barbara Bush biography out, based on her interviews, diaries and memories from her friends and family. She also allowed this biographer to spend a lot of time with her in her final year on this earth. The book is The Matriarch: Barbara Bush and the Making of an American Dynasty. Barbara Bush really was known as a battleax of a woman, and no surprise, she absolutely loathed Donald Trump. USA Today published some excerpts from the book and whew, Babs was not playing around. The only thing that bugs me is that she didn't vote for Hillary Clinton – Barbara saw how destructive Trump would be, but she still couldn't force herself to vote for Hillary. Some highlights:
Her heart attack: Barbara Bush blamed Donald Trump for her heart attack. It wasn't technically a heart attack, though she called it that. It was a crisis in her long battle with congestive heart failure and chronic pulmonary disease that hit her like a sledgehammer one day in June 2016. An ambulance was called to take her to the hospital. The two former presidents who had been at home with her that day, her husband and her oldest son, trailed in a car driven by the Secret Service. The tumultuous presidential campaign in general and Trump's ridicule of son Jeb Bush in particular had riled her. "Angst," she told me.

Whether she still considered herself a Republican during the Trump administration: In an interview with me in October 2017, she answered that question yes. When I asked her again four months later, in February 2018, she said, "I'd probably say no today."

She hated Trump's Russian ties: "Putin endorsed him, for heaven's sake," Barbara Bush erupted. "Putin the killer! Putin the worst! He endorsed Trump! That's an endorsement you don't want."

How she voted: "I don't understand why people are for him," she said in one interview. In another, she expressed astonishment that women could support him. George Bush ended up voting for Hillary Clinton, the first time in his life that he had cast a ballot for a Democrat for president. Barbara Bush wrote in Jeb's name on the last day of early voting. "I could not vote for Trump or Clinton," she wrote in her diary.

Her Trump countdown clock: She didn't hide her horror [at Trump's win] from those close to her. After Trump was elected, a friend in Kennebunkport gave her a Trump countdown clock as a joke. The red, white, and blue digital clock displayed how many days, hours, minutes and seconds remained in Trump's term. She parked it on the side table in her bedroom, next to the chair she would sit in to needlepoint or watch television. She liked the countdown clock so much that when the Bushes returned to Houston that October, she brought it with her. It sat on her bedside table, where she could see it every day. It was there to the day she died.
I read a story in 2017 about a man dying of cancer, I think, who was in palliative care. He was in and out of awareness towards the end, but he was obsessed with living to see Trump impeached. His family told him on his deathbed that Trump had been impeached and it made him so happy in his final moments. That story has always stuck with me. I feel like Barbara Bush probably was right, that her health problems were made worse by the stress and shock of Trump's election, and seeing fascism's march in America. Ugh.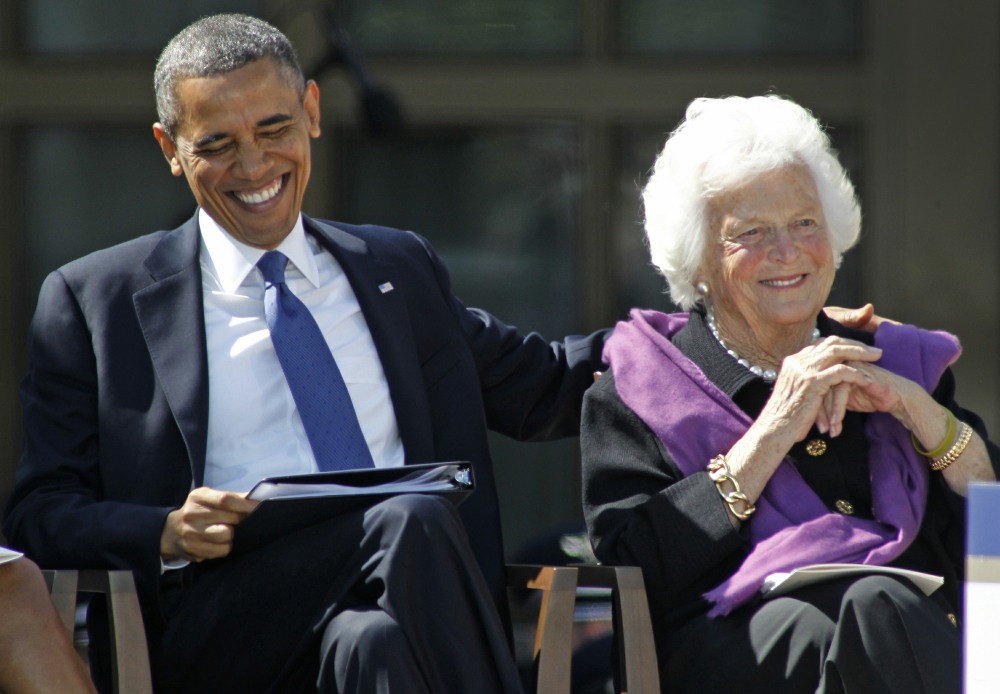 Photos courtesy of Avalon Red.