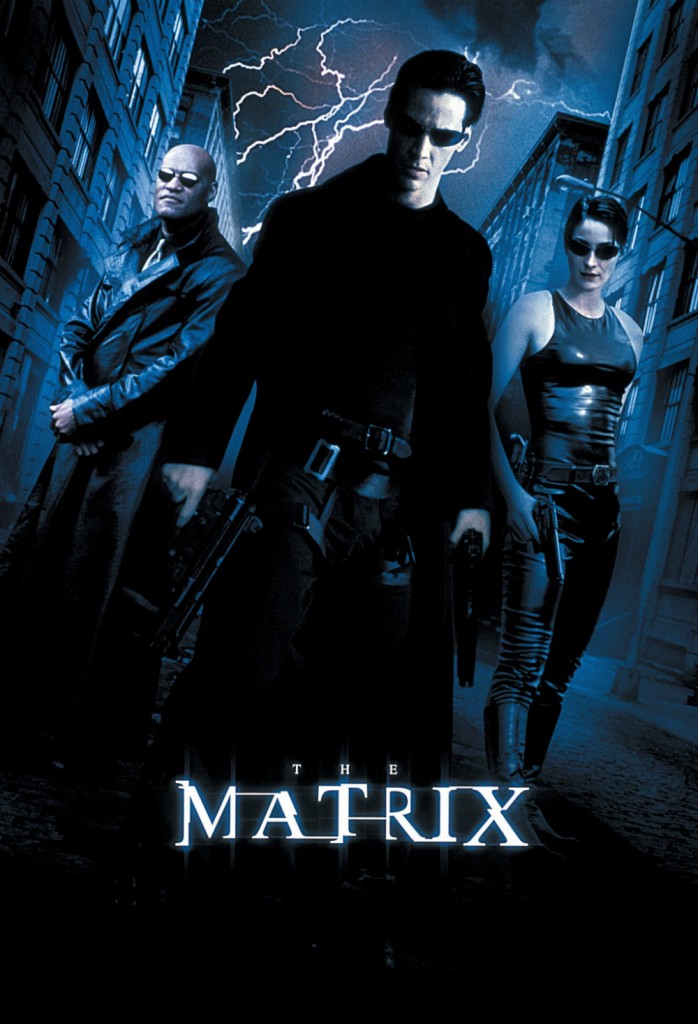 Before there was a Neo, there was almost a Neoette. According to The Matrix producer, Lorenzo di Bonaventura, they were having such a hard time finding Neo (sorry!) that even though the role had been written as a man, they reached out to A-List actresses as well as actors. Since both di Bonaventura and Joel Silver had worked with Sandra Bullock, they offered her the script and, if it interested her, they were prepared to rewrite the role as a woman. As we all know, the part finally landed on Keanu Reeves and the rest, as they say, is history.
Before Keanu Reeves landed the lead in "The Matrix," the producers had such a hard time finding the right man for the role that they briefly considered a woman — and that woman was Sandra Bullock.

Producer Lorenzo di Bonaventura, who fought to get "The Matrix" made at Warner Bros., said the studio insisted on a big name for the Wachowskis' epic, especially since they had only one prior directing credit prior to their dense, philosophical masterpiece.

He said Bullock, who starred alongside Reeves just a few years earlier in 1994's "Speed," was one of several A-listers considered for the part, including Brad Pitt, Leonardo DiCaprio and Will Smith.

"We went out to so many people I don't remember. We were getting desperate," di Bonaventura said. "We went to Sandy Bullock and said 'We'll change Neo to a girl.' [Producer] Joel Silver and I worked with Sandy on 'Demolition Man' and she was and continues to be a very good friend of mine. It was pretty simple. We sent her the script to see if she was interested in it. And if she was interested in it we would try to make the change."
Just for context, The Matrix came out in 1999. I'm trying hard to avoid saying this so please be kind as you register your shock and dismay but, I didn't really get The Matrix. That's on me and not a dig at the movie. But I do know that flipping the roles from male to female would have been very interesting. It would have worked because nothing about the movie needed gender specifics (which you wouldn't know from the amount of men they cast). I am curious how the movie would have fared if it had a female lead instead of a male, would it have the same following it does now? Or been crucified because – ew, women. I'm pretty impressed di Bonaventura was so forward thinking, especially given how much Warner Brothers was pushing back on the film to begin with. As for Sandra, she said she doesn't even remember being offered the role but that obviously Keanu was the right choice. This is also interesting considering Sandra remembered turning down the role of Trinity and regrets it.
The article goes in more detail about the casting difficulties and the studio's reticence to back the film. Brad Pitt, Leonardo DiCaprio and Will Smith were actually signed on to the project but dropped out for various reasons. Smith explained that if he was Neo, Morpheus would have been white, and that the studio wanted Val Kilmer. Before Kilmer, they'd hoped for either Arnold Scwarzeneger or Michael Douglas to play Morpheus. Part of the casting issue was, as both Smith and di Bonventura said, that the script/story was really hard for people to understand (so I feel a little better about not getting it). But virtually everyone agrees the main roles with Keanu as Neo, Laurence Fishburne as Morpheus, Carrie Ann Moss as Trinity and Hugo Weaving as Agent Smith, were perfect. As di Boneventura said, "the truth is, that movie rises or falls on those four." Okay, I didn't get the movie, but even I know that's true.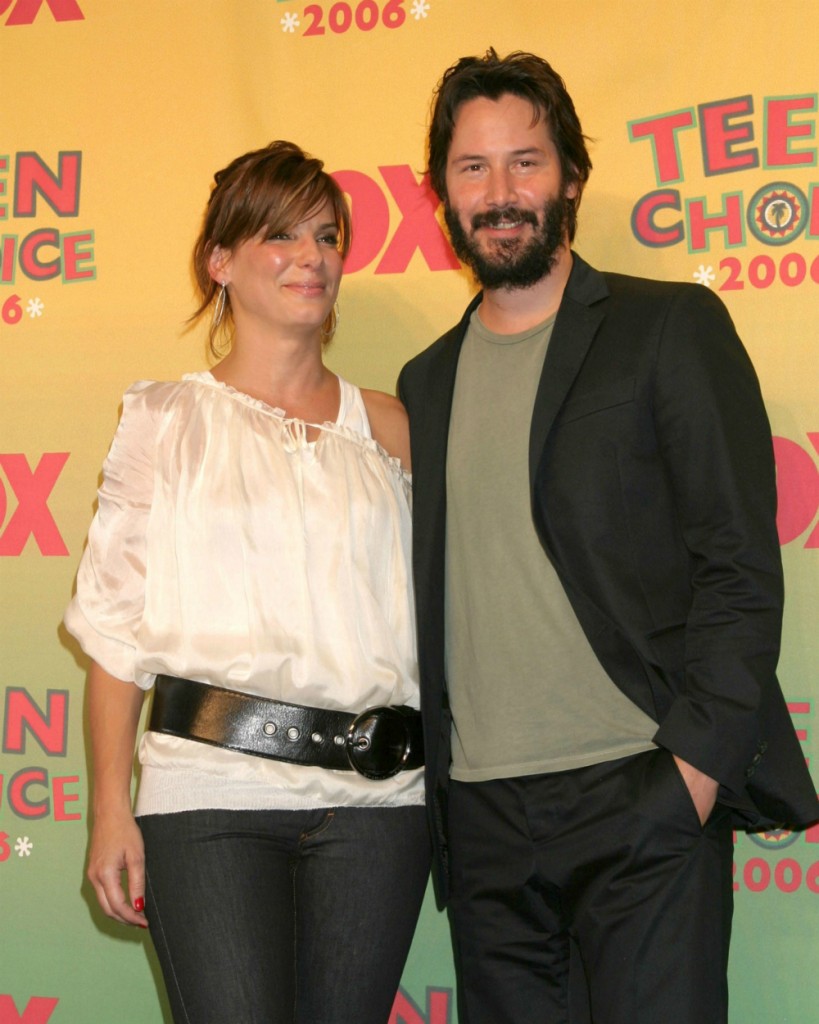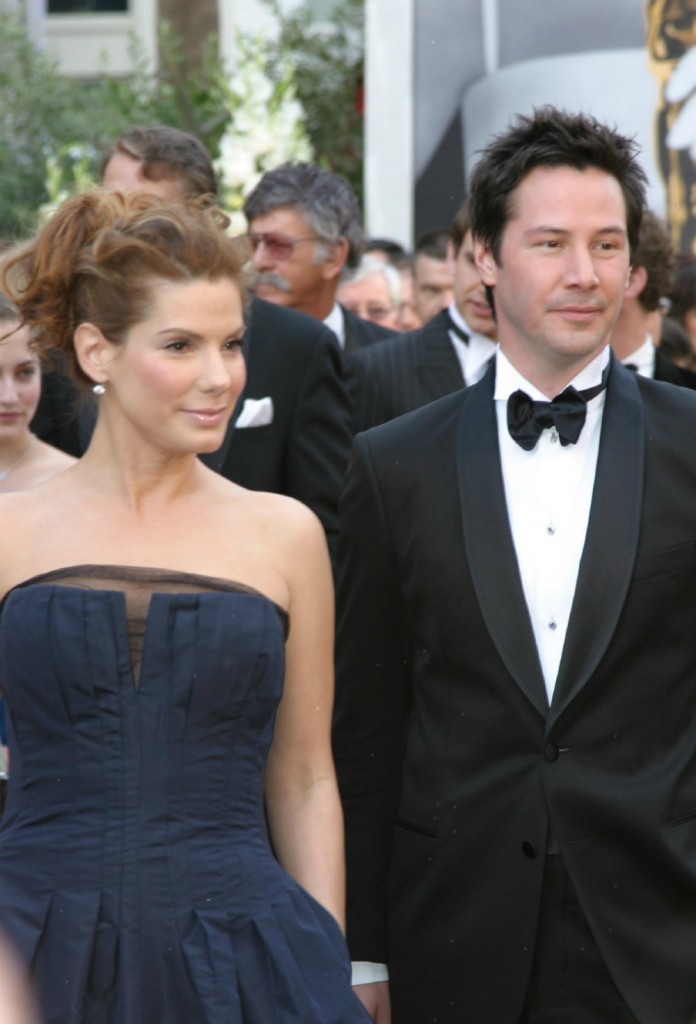 Photo credit: WENN Photos and Getty Images