Brielle Biermann's first full time job was being a player on her mother, Kim Zolciack's, reality show, Don't Be Tardy. At 22, Brielle is a reality star, a social influencer (I guess) and now a cosmetic company maven, after launching KAB Cosmetics with her mom and sister, Ariana. But, as is the discussion these days, many people dispute if any of those count as 'real' jobs. Brielle says that even if they don't "count," she's no stranger to work as she worked not one, but two jobs during high school. And not just any jobs, real jobs – and she didn't even have to (so there!)
I've been reading articles that claim I've never worked a real 9-5… actually i worked at a pizza restaurant when i was 15 and topgolf when i was 16 or 17! My parents didn't make me get a job i just chose to! I actually really enjoyed it

— Brielle Biermann (@BrielleZolciak) March 26, 2019
Brielle got pounded in the comments for this. Most jumped on her saying that part time jobs are not "9-5" and don't equate to a 40-hour work week. Technically, their point about part time is right and Brielle used the wrong language by saying "9-5." But I think her detractors need to take a seat on this. First of all, she was in high school. If she had actually worked a 40-hour week, we'd break out the pitchforks for her ignoring her education in favor of a buck. Secondly, if she held a job in high school, which both of hers were, then kudos to her. She's right, she didn't have to. When Ava Phillippe got a job as a hostess, we were impressed. I think the same applies to Brielle. To be clear, I'm not suggested we nominate her for a Microsoft Mentorship in business or anything, but credit where credit is due. If she held jobs on her own merit, good for her. She has a work ethic and more power to her.
Thanks to Starcasm for the lead on the story!
OMG, shut up – I'm trying to work!
working so hard
sorry, werk, werk, werk, y'know?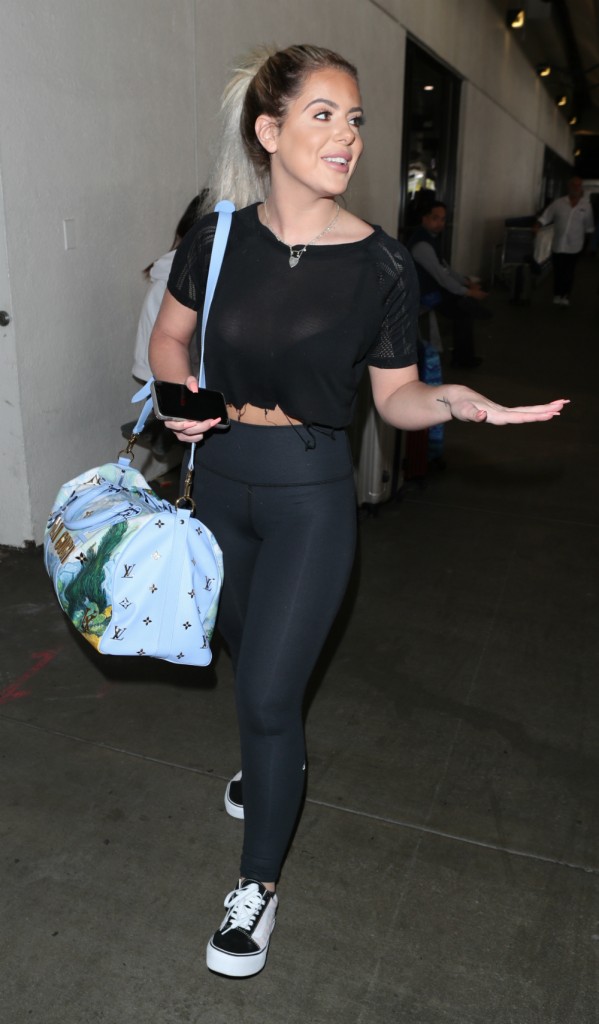 Photo credit: Twitter, Instagram and WENN Photos