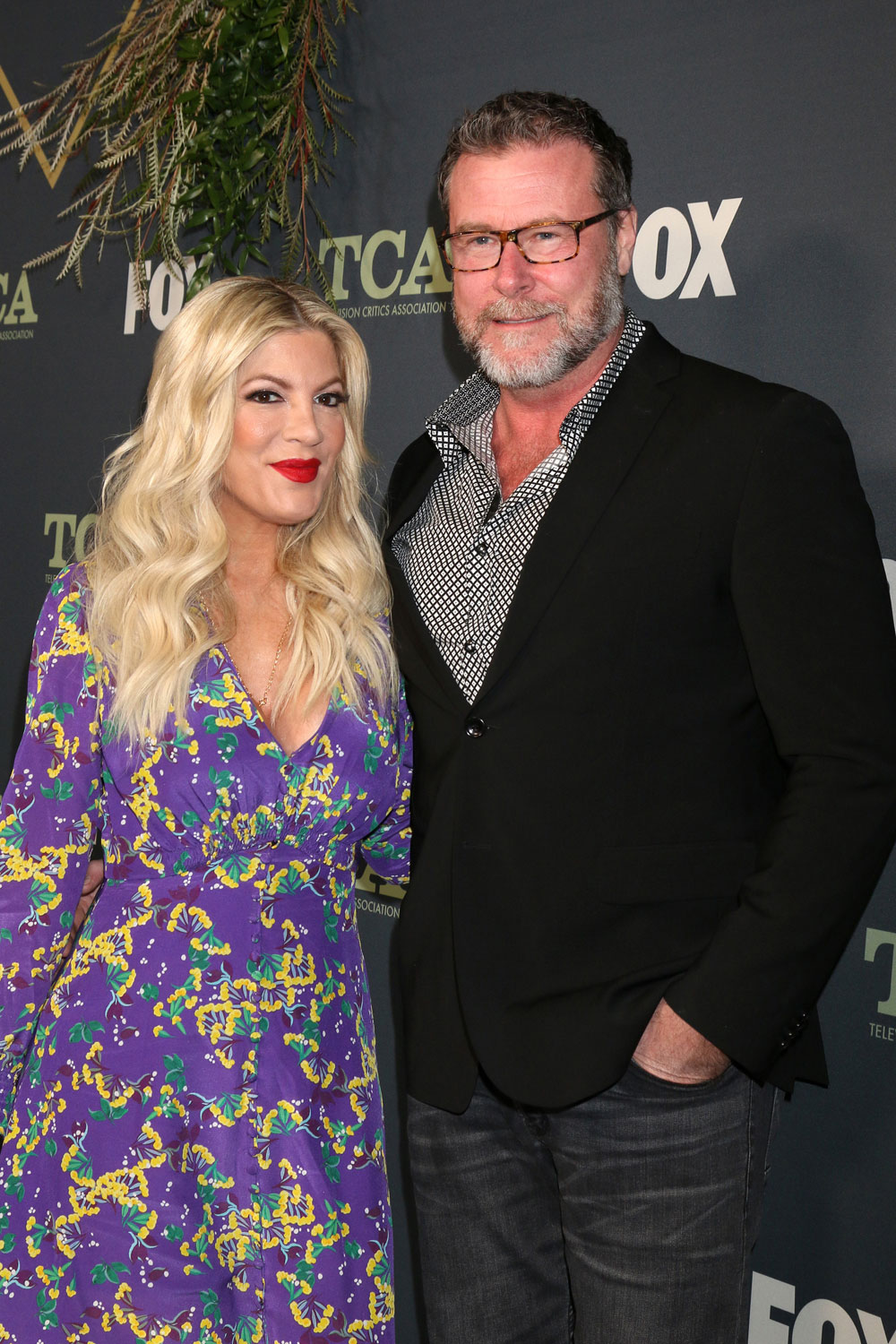 Some minor celebrities have made a cottage industry out of calling out trolls. I understand when it's a necessary part of the job to respond to the awful things people write about you, but a lot of them strategize for coverage with this. How often have we seen headlines about Jenna Kramer "clapping back" at someone? I wouldn't know who she was otherwise. Last week Tori Spelling did a sponcon post with Entenmann's Little Bites muffins, which are prepackaged muffins. She had her kids eating them in a photo slideshow and the caption touted the all-natural ingredients. She didn't call them "healthy" per se, but that was the subtext. Commenters called her out on it because of course they did. Here's Tori's post.
Here's one of the more egregious comments, via Jezebel:
But its selling poison. Disappointed. Exploit kids to sell poison junk food. I love Torri too, just hard to see this kind of ad. Kids are in trouble because of the food choices. Obesity is a real threat to children. Standard American Diet pushes processed foods. Big Pharma pushed it too so people will need drugs to exist. Can't people voice opinions when we see potential dangers? Denial and/or minimizing the facts about commercial junk is why we're obese. Pretending this junk is ok just perpetuates the problem. No one seems to be kid shaming
Tori was probably just posting whatever text the Entenmann's people gave her for that money which she will never use to pay back her creditors. I let my kid have cookies, cake, ice cream, etc. as a treat and so do so many other moms. It's sugary convenience food and it makes no difference that it has stuff in it which used to be fruit at some point. As Maria at Jezebel wrote, the real thing to focus on is Tori using her kids to sell crap, but that's not new.
In response to this non-controversy Tori's husband Dean recorded a video in which he defended his wife. That's below and here's some of what he said:
Hey everybody I am sick and tired of everybody taking a shot at my wife, Tori Spelling. Just because she's a celebrity they think they can say and do whatever they want

She posted about a snack, it's a snack, people. Haven't we given our kids a snack before? Cakes, cookies, whatever — it's a snack." He continued, "She's a great mom. We're great parents. Our kids eat healthy. They eat a lot of fruits and vegetables, and occasionally they have a snack. So can we get over ourselves?
[From Instagram via US Magazine]
Do you think Tori put Dean up to this? It wasn't about Tori giving their kids treats, it was about making packaged muffins sound healthy, but whatever. I'm sure they got a lot of BS comments and that it was annoying. I hope no one talked smack about their kids other than to tell Tori not to use them for commercial posts. Tori could have turned the comments off on that post if she wanted. Tori and Dean have reached the "responding to trolls for headlines" level of fame. It's working because we're talking about them. I also have to say that I hate prepacked muffins. They leave an oily taste in your mouth. You may as well eat a cookie, you know?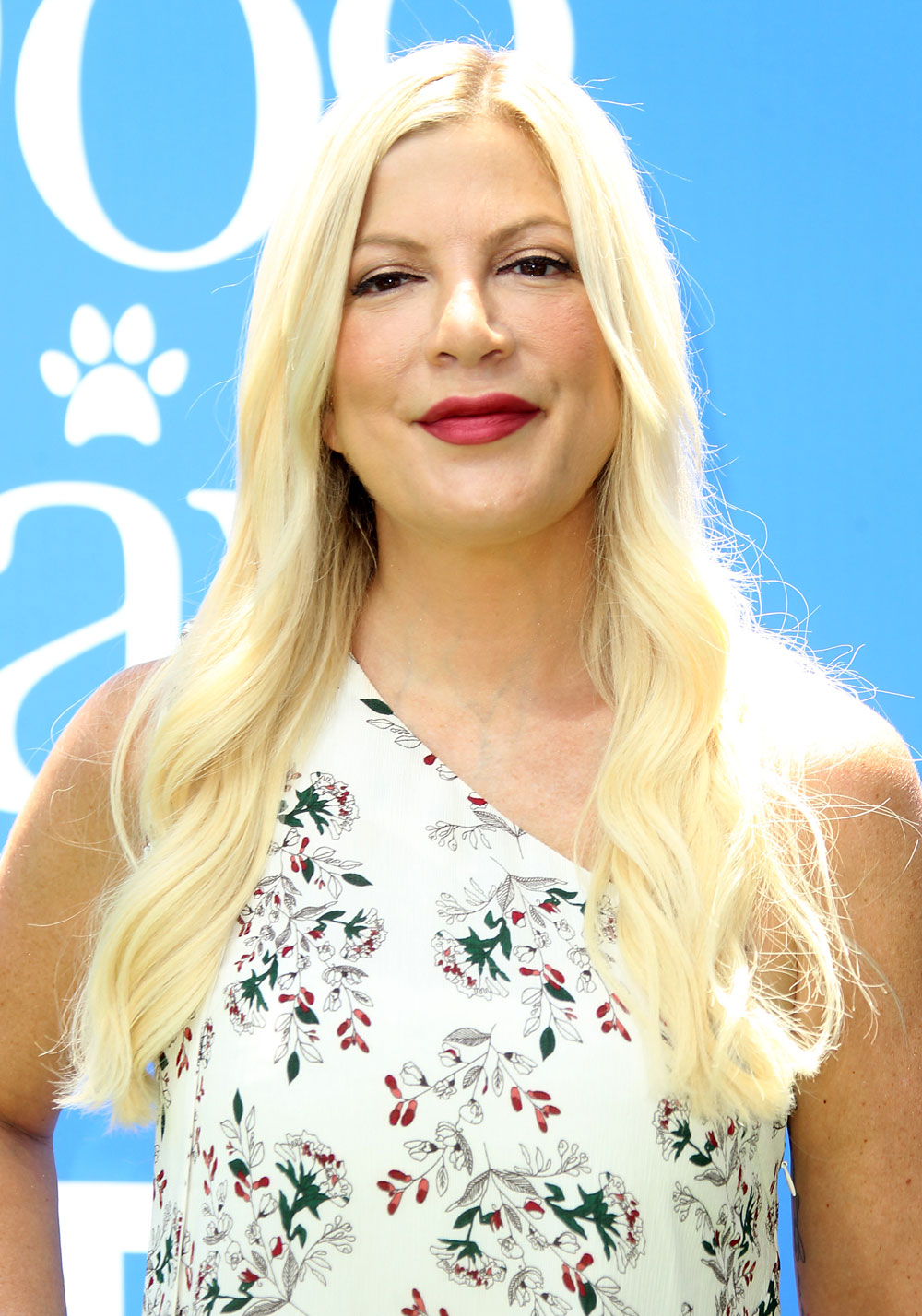 photos credit: WENN and via Instagram