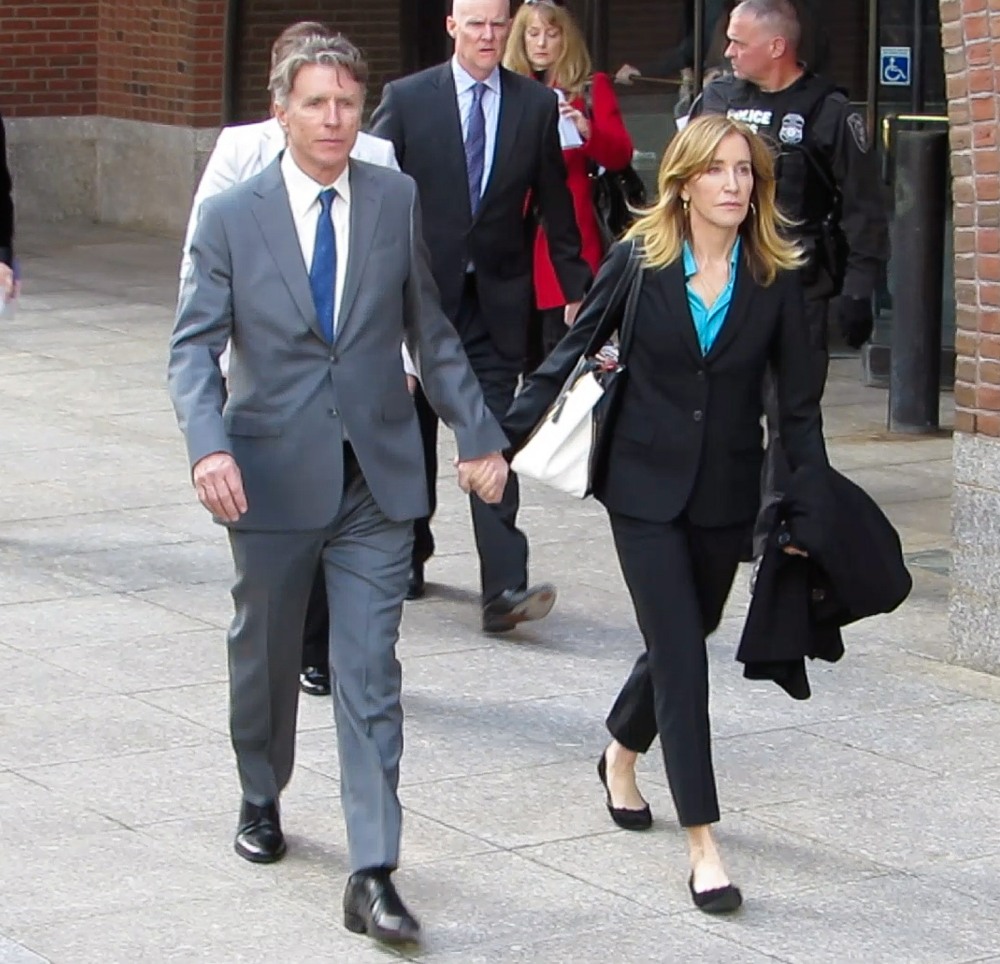 Yesterday, Lori Loughlin and Felicity Huffman were two of the Operation Varsity Blues parents who had to go into court. Personally, I think it's a little bit funny and weird that Felicity and Lori were both expected to fly to Boston (from their respective homes in LA) just to appear in federal court to be formally charged. Lori's husband Mossimo Giannulli was also charged, but Felicity's husband was not. I didn't see William H. Macy anywhere, and media outlets say he wasn't there. It lends some credence to the idea that this whole thing has put significant strain on the Huffman-Macy marriage. On a superficial note, I don't like Lori's court outfit. TMZ reports that Lori, Mossimo and Felicity's hearings went quickly, they all surrendered their passports and told the judge that they understood the seriousness of their crimes.
Anyway, I've thought from the beginning that Lori and Felicity would probably end up taking some kind of plea deal. There's a catch though: apparently, prosecutors are open to accepting a plea, but only if it involves jail time. Ouch.
Lori Loughlin and Felicity Huffman could cut plea bargains if they want 'em — but they wouldn't be getting off easy … because prosecutors want prison time, TMZ has learned. Federal law enforcement sources tell TMZ, any plea would come with a recommendation by prosecutors that the actresses serve some time behind bars. The official told us, "You can't have people being treated differently because they have money. That's how we got to this place. Every defendant will be treated the same."

Prosecutors will not have the final word if the cases are plea bargained. The U.S. Attorney would make a recommendation to the judge, but the judge has the final word. Lori and Felicity each face a maximum of 5 years in prison if convicted of conspiracy to commit mail fraud and honest services mail fraud. Our sources say it is "likely" plea bargain discussions will begin, but we're told no plea deal has been made.
What if these affluent white ladies end up going to jail and Jussie Smollett stays free as a bird? I'll admit, the idea of that dichotomy made me chuckle. But again, I think we just need to make our peace with the idea that even if they get jail time, it won't be for very long and of course their money and white privilege will make all the difference in the world. Do you find them sympathetic yet? I still don't.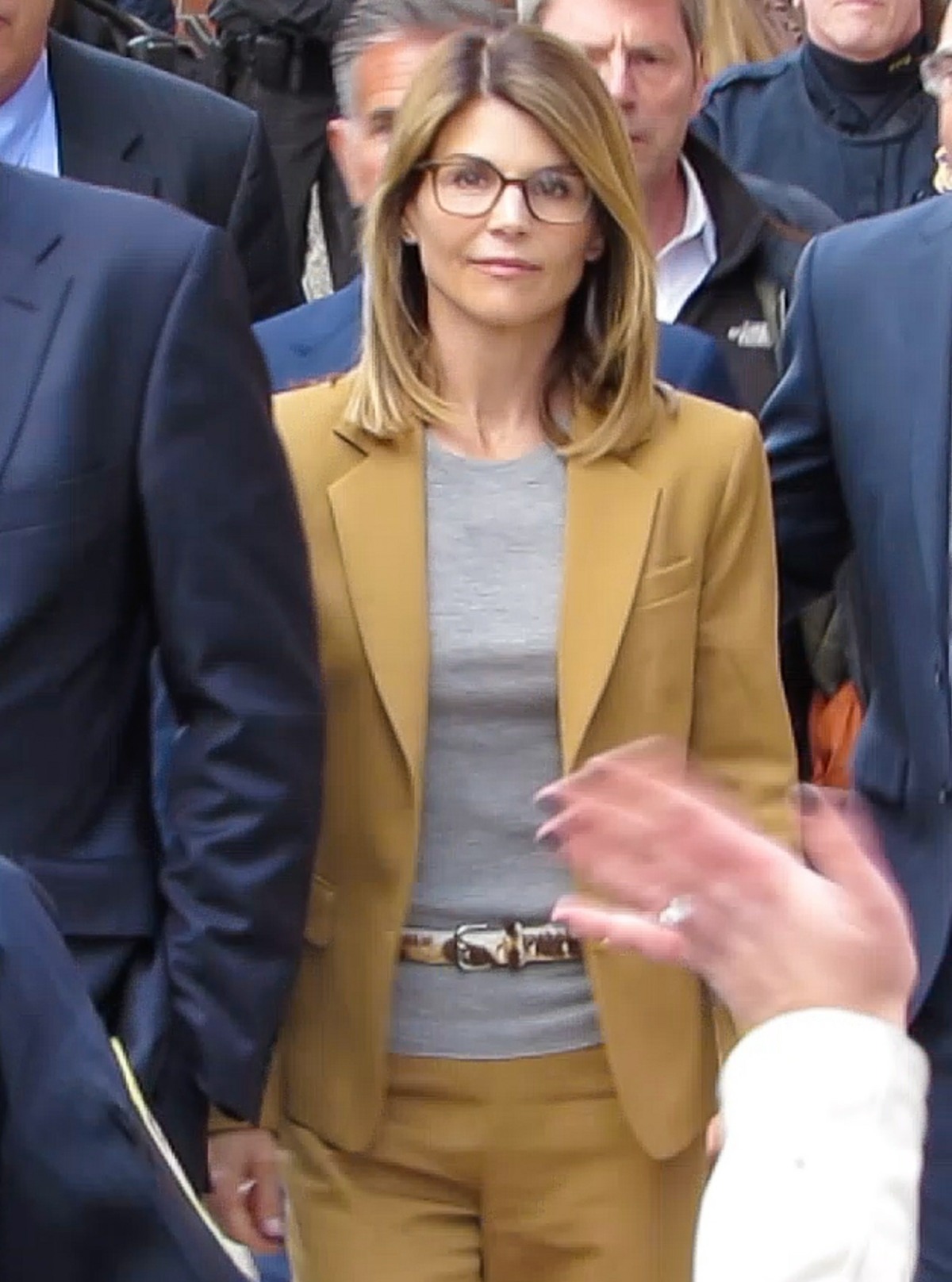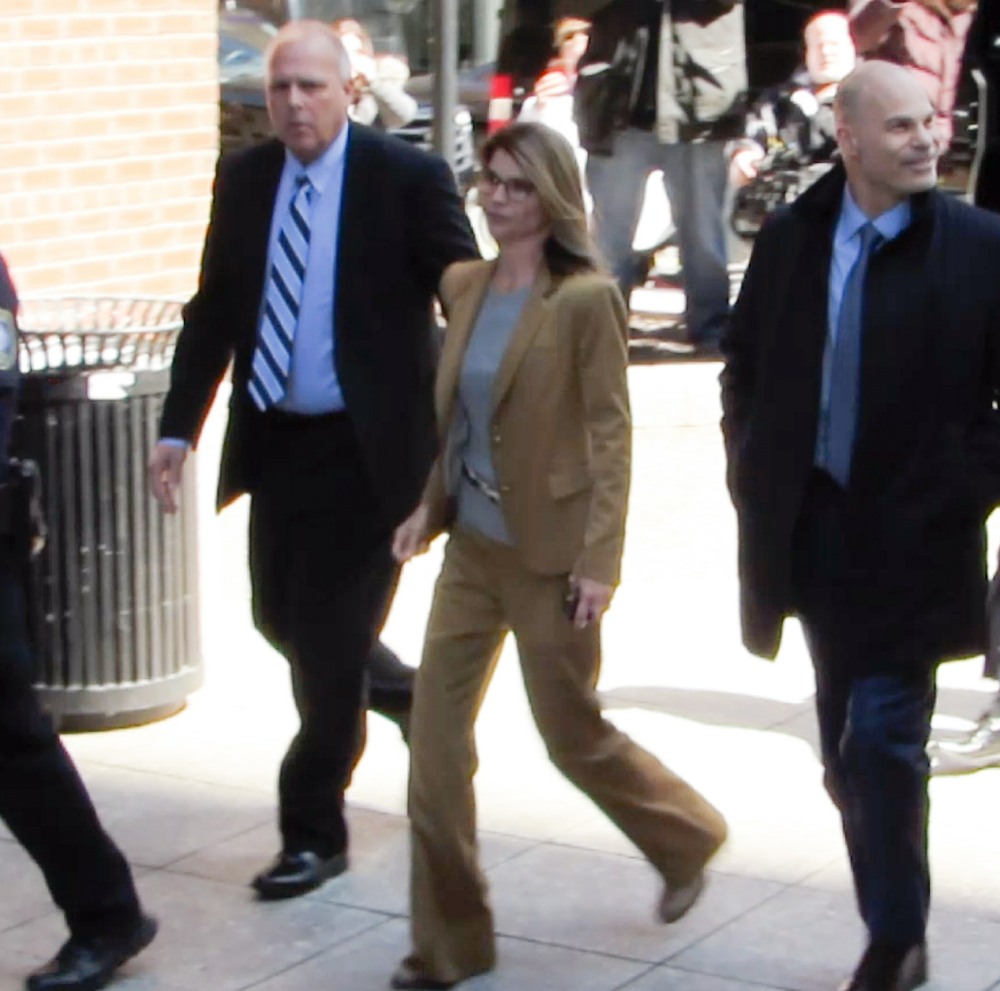 Photos courtesy of Backgrid.