As we've discussed all week, Joe Biden has a history of being overly friendly and overly handsy with women and girls. Just in the past week, four women have come forward to say that Biden creeped them out by touching their thigh or forcing them into a nose-rub or by smelling their hair and kissing the back of their heads. And on and on – the evidence was always right in front of us, and we've known for a long time that Biden has this exact problem. He's not Harvey Weinstein, chasing women around a hotel room. Biden is the creepy coworker who gives unsolicited backrubs when you're trying to work. It's a Human Resources problem, not a criminal problem.
Biden's original statement wasn't getting anything done – he just said that making women feel uncomfortable was never his intention, but that he was listening to what they had to say. I guess he listened and decided to speak again. He released this video on social media:
Social norms are changing. I understand that, and I've heard what these women are saying. Politics to me has always been about making connections, but I will be more mindful about respecting personal space in the future. That's my responsibility and I will meet it. pic.twitter.com/Ya2mf5ODts

— Joe Biden (@JoeBiden) April 3, 2019
Biden says in part:
"I want to talk about gestures of support that I've made to women and some men that have made them uncomfortable. I've always tried to make a human connection that's my responsibility, I think … It's just who I am. I shake hands, I hug people, I grab men and women by the shoulders and say you can do this. It's the way I've always been. It's the way I've tried to show I care about them and I'm listening… I've never thought of politics as cold or antiseptic.

"The boundaries of protecting personal space have been reset. I get it, I get it, I hear what they're saying and I understand it. I'll be much more mindful, that's my responsibility and I'll meet it. I'll always believe that governing, quite frankly, life for that matter, is about connecting with people. That won't change but I will be more mindful and respectful of people's personal space— and that's a good thing."

"I worked my whole life to empower women, to prevent abuse, so the idea that I can't adjust to the fact that personal space is important, more important than it's ever been, is just not thinkable. I will. I will."
The thing that bugs is this: "The boundaries of protecting personal space have been reset." Yeah, no. Personal space was always important. It was always important for women and girls to be able to exist and do their jobs and live their lives without men grabbing on them and kissing their hair and rubbing their thighs. What has been "reset" is the fact that women finally feel like they have a public space to discuss how creepy men like Joe Biden are, and how these handsy microaggressions make them feel completely uncomfortable, make them feel like they're being pawed at, make them feel disrespected and like pieces of meat. By the way, he never says that he's sorry in this video – there's no sentence that starts with "while it was never my intention" and ends with "and for that I am sincerely sorry."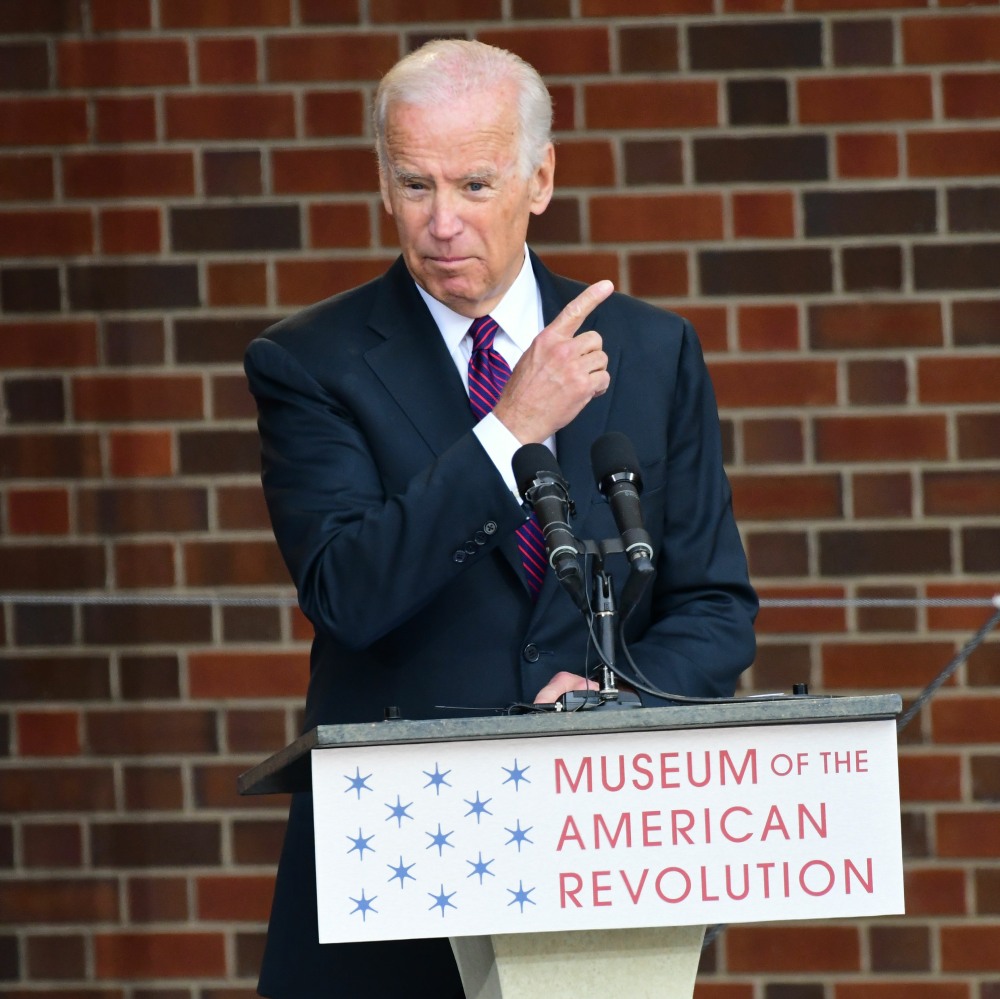 Photos courtesy of Avalon Red.