Is it just me or has Kim Kardashian been really boring lately? Keeping Up with the Kardashians premiered their new season recently, which is why Kim and her sisters have been giving tons of interviews. Usually, when they have new KUWTK episodes to promote, Kim stokes some controversy somewhere, but for the most part, her interviews have just been about how she and Kanye are getting ready for their fourth baby (via gestational carrier). The biggest "scandal" I've seen is people upset with Kim's cultural appropriation of some various Indian headpieces and jewelry – she's been wearing (and showing off) several maang tikka pieces in pap strolls and Instagrams. I'm not going to speak for all Indians or people of Indian descent, but this doesn't offend me as a half-Indian woman. I think Indian jewelry and Indian clothing are beautiful and I don't consider it cultural appropriation for someone to wear a sari or a maang tikka. Everyone should get to enjoy the beauty.
As for the baby talk… Kim's carrier is due in May, and they're expecting a boy. So it will be perfectly symmetrical in the Kardashian-West fam: girl-boy-girl-boy. Two of each, with about a two year gap in between each. Kim told Jimmy Kimmel last week that she and Kanye have been thinking a lot about the name and they'll make a final decision once the baby comes, but Kim has a short list. She was thinking of going with Robert, for her dad and her brother, but she seems to have rejected that name. So now she's thinking something Armenian:
Kim told E! she and her rapper husband are still thinking of potential names for the baby boy. She revealed on Jimmy Kimmel Live this week that she considered Rob in honor of her brother Rob Kardashian and late father Robert. But she is not sure it will fit with his siblings very unique names. But she told E! she is interested in an Armenian name.

According to Armenia's National Statistical Service, the most commonly used names for newborn boys in Armenia were Davit, Narek, Gor, Hayk, Alex, Erik, Arman, Samvel, Tigran, and Aram. Traditionally, Armenians have used Biblical names of Greek, Latin and Hebrew origin. Some examples are Abraham, Hakob (Jacob), Hovhannes (John), Petros (Peter), Poghos (Paul), Madlene (Magdalene), and Yeghisabet (Elizabeth), Tamar.
What Armenian name would "fit" with North, Saint and Chicago? I think Aram would fit, as would Petros. Kim is once again blessed because so many first names sound great with the "West" surname. Petros West sounds awesome. Aram West sounds amazing. Davit West sounds cool. Abraham West sounds righteous. Any or all of those would be great.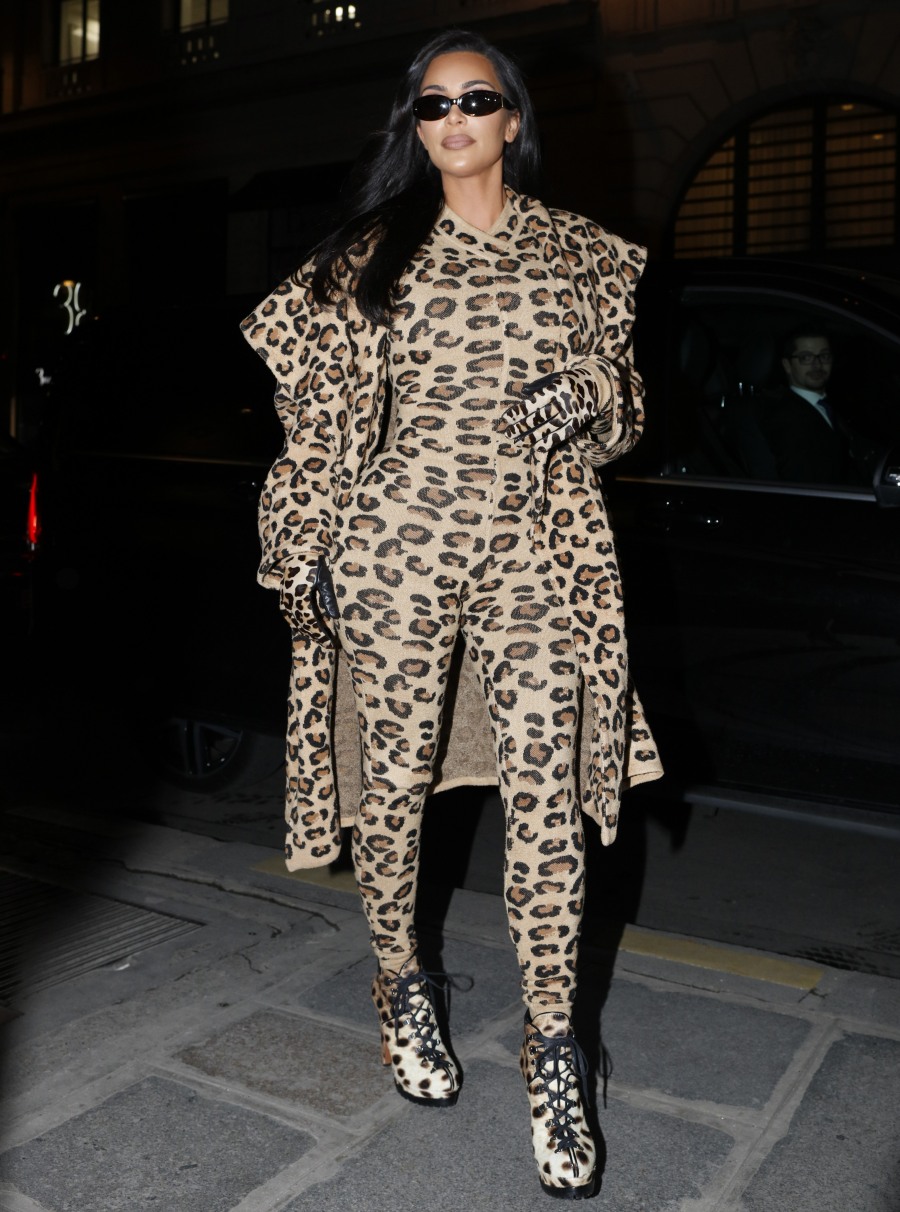 Photos courtesy of Avalon Red and Instagram.