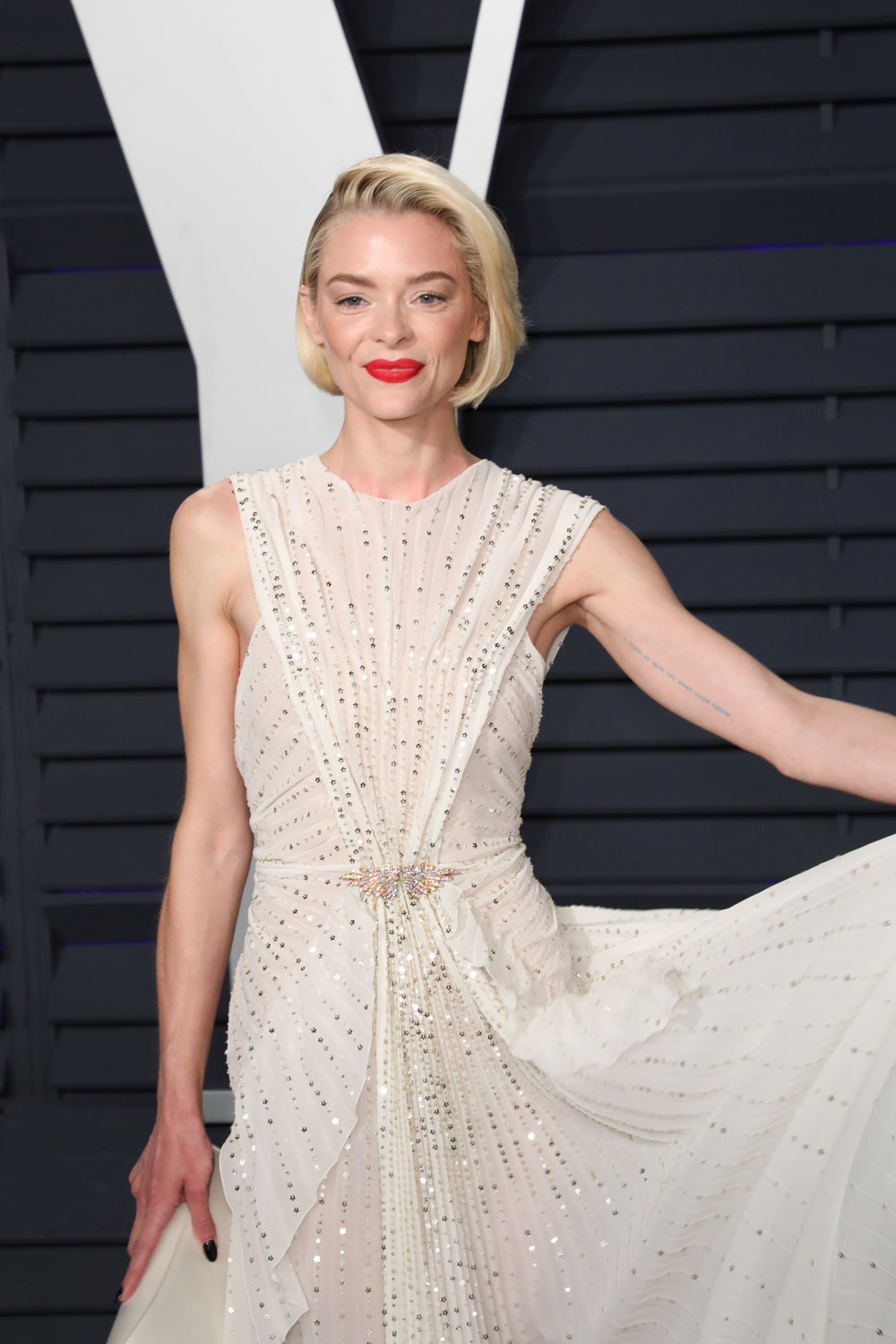 Jaime King was a guest on Busy Philipps' show last week. She's promoting her Netflix series Black Summer, which premieres April 11. Jamie was on White Chicks with Busy in 2004 and they did a White Chicks dance off with other stars Jessica Cauffiel and Brittany Daniel, and it included Sonique from Drag Race! You can see that here. Jaime couldn't dance as she had an injury, but she was there too. They talked about Jaime's upcoming birthday and she hyped turning 40 like she couldn't wait for it, since everyone else says it's the best age.
Happy early birthday
I'm turning 40. I'm so excited. I never thought I would be so excited about 40. January Jones she just turned 40 last year. She was so amped about it. Her mom [who was at her birthday] was like 'when I turned 40 I never felt sexier or smarter or more turned on.' I was like 'sign me up for 40. That sounds amazing.'

Who was your idol when you were a teenager?
Stephanie Seymour because she was with Axl Rose. She had that like no makeup but 30 million pounds of makeup on. She was in November Rain. I loved her.

I heard you loved Kate Moss
I sculpted her face.
After that they showed a photo of the sculpture that Jaime did of Kate Moss' face. It wasn't bad! Jaime also explained how she broke her hand and tore ligaments in her ankle when she was filming for her new series. I've heard so many horror stories about actors getting injured on set like that and it sounded awful.
I'm in my mid 40s. A year or two ago I would have said say that your 40s are awesome and that you do feel sexier, but now that I'm going through perimenopause I'm not as sure. No matter what other women tell you about menopause you're not prepared for how brutal it can be. At least that's my experience. As far as your identity you do give less of a sh-t as you get older, you know what you like and you're less willing to compromise. There's something awesome about that definitely.
Here's Jaime's interview: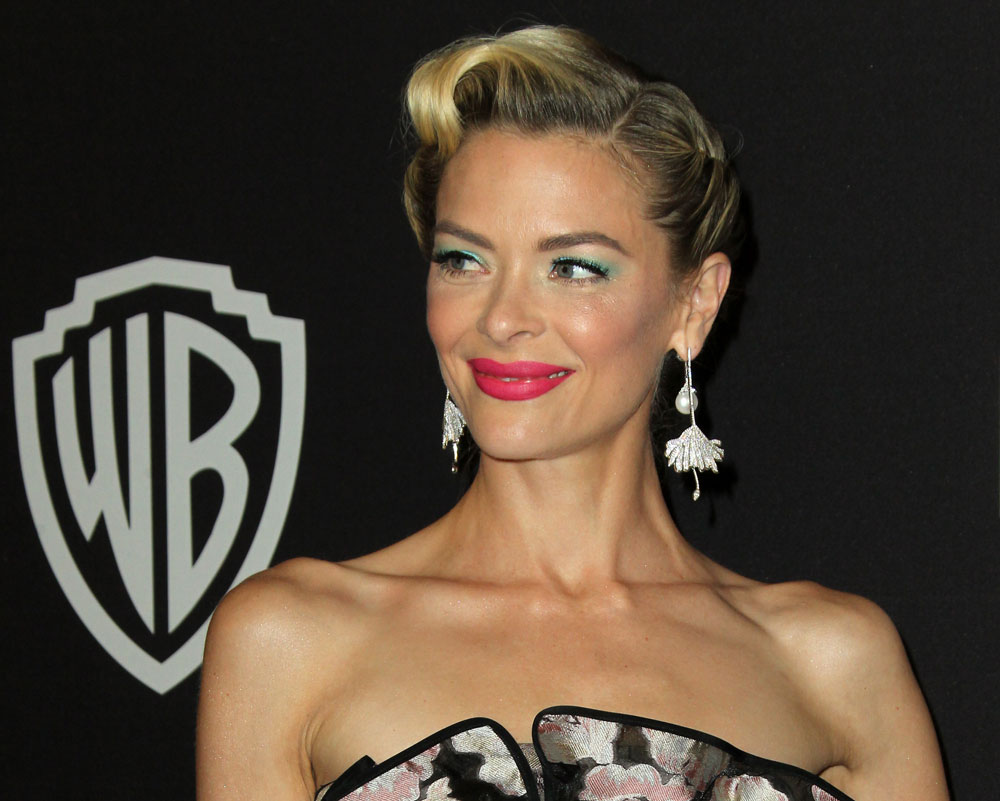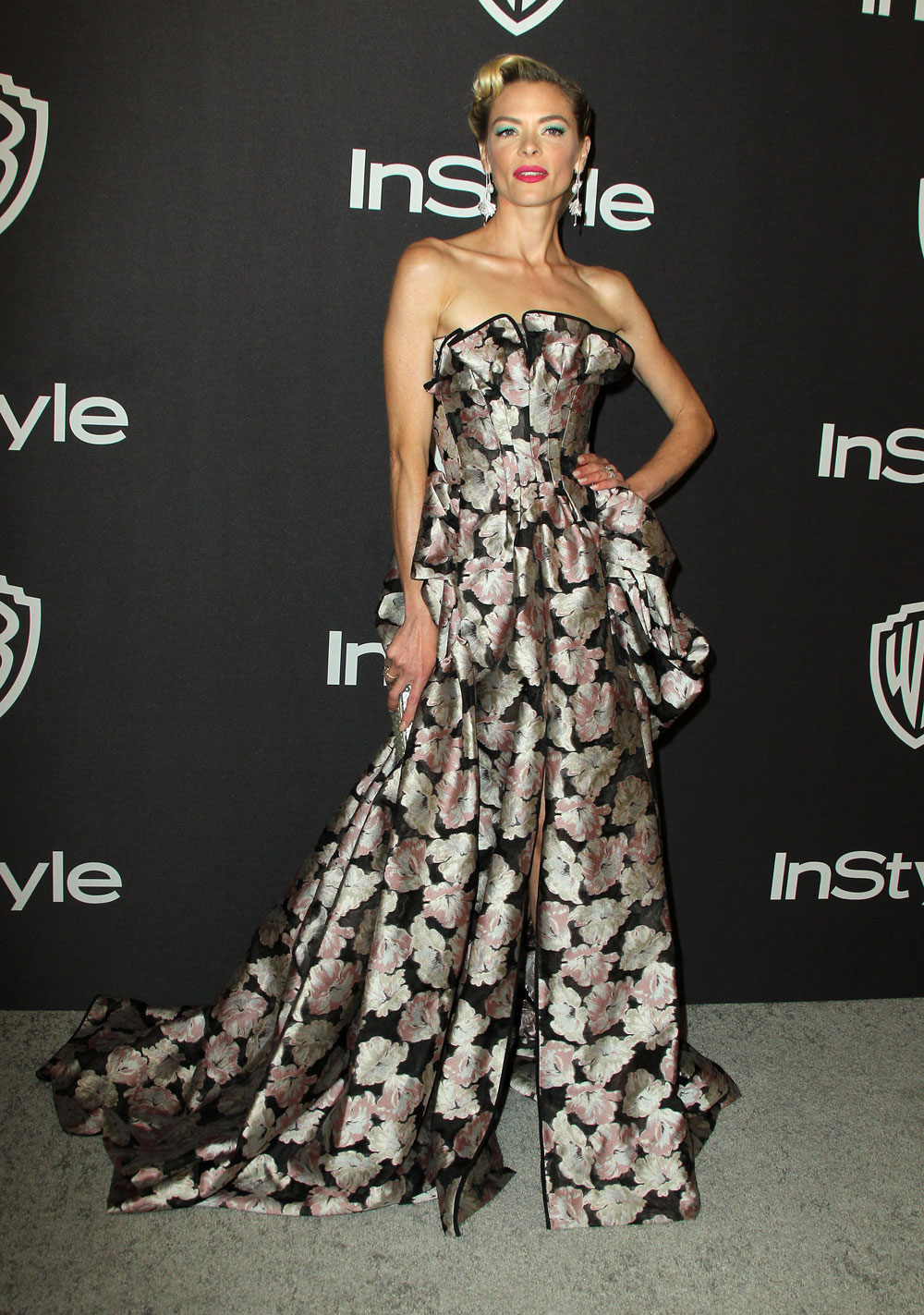 Photos credit: WENN and via Instagram