Last week, Amber Rose announced her second pregnancy. I didn't cover it at the time because I didn't find the news particularly scandalous or gossip-worthy, although I didn't even even know that Amber was that serious about anyone. She's been dating Def Jam A&R Vice President Alexander Edwards (he goes by AE). Amber has one son, Sebastian Taylor Thomaz, by her ex-husband Wiz Khalifa. She's expecting another boy, and she's already had the gender reveal party and everything. She's due in October. I'm really happy for her – she loves being a mom, and I bet she's happy to have another chance to be part of a stable family unit. I hope AE is a good guy – but I bet Amber wouldn't tolerate him if he wasn't a good guy. Anyway, it looks like this pregnancy is really difficult on Amber:
Amber Rose is having a rough early pregnancy … because she has the same sickness Kate Middleton had to endure. Sources close to Amber tell TMZ … she's 13 weeks pregnant and is suffering from hyperemesis gravidarum … a severe type of nausea and vomiting during pregnancy. We're told Amber was hospitalized at Cedars-Sinai Medical Center for a few days, getting IV treatments because she was sick and losing weight.

It's not all bad though … we're told Amber and her boyfriend, Alexander "AE" Edwards, are thrilled about having their first child together. We're told the pregnancy wasn't planned, but they weren't taking precautions because they're deeply in love.

The baby boy is due in October, close to Amber's birthday … and we're told she's excited to share the same sign — Libra. Kate battled the condition through all 3 of her pregnancies … and now Amber's had it for both of hers.
Amy Schumer is also suffering through a really difficult pregnancy, and she has HG too. Schumer has been sick as a dog throughout her entire pregnancy though, and I hope Amber doesn't have to suffer like that. I hope her HG is a lot more mild, like the kind Kate seems to get in the first trimester – Kate's usually sick as a dog from like month 2 to 4. Poor Amber (and Amy).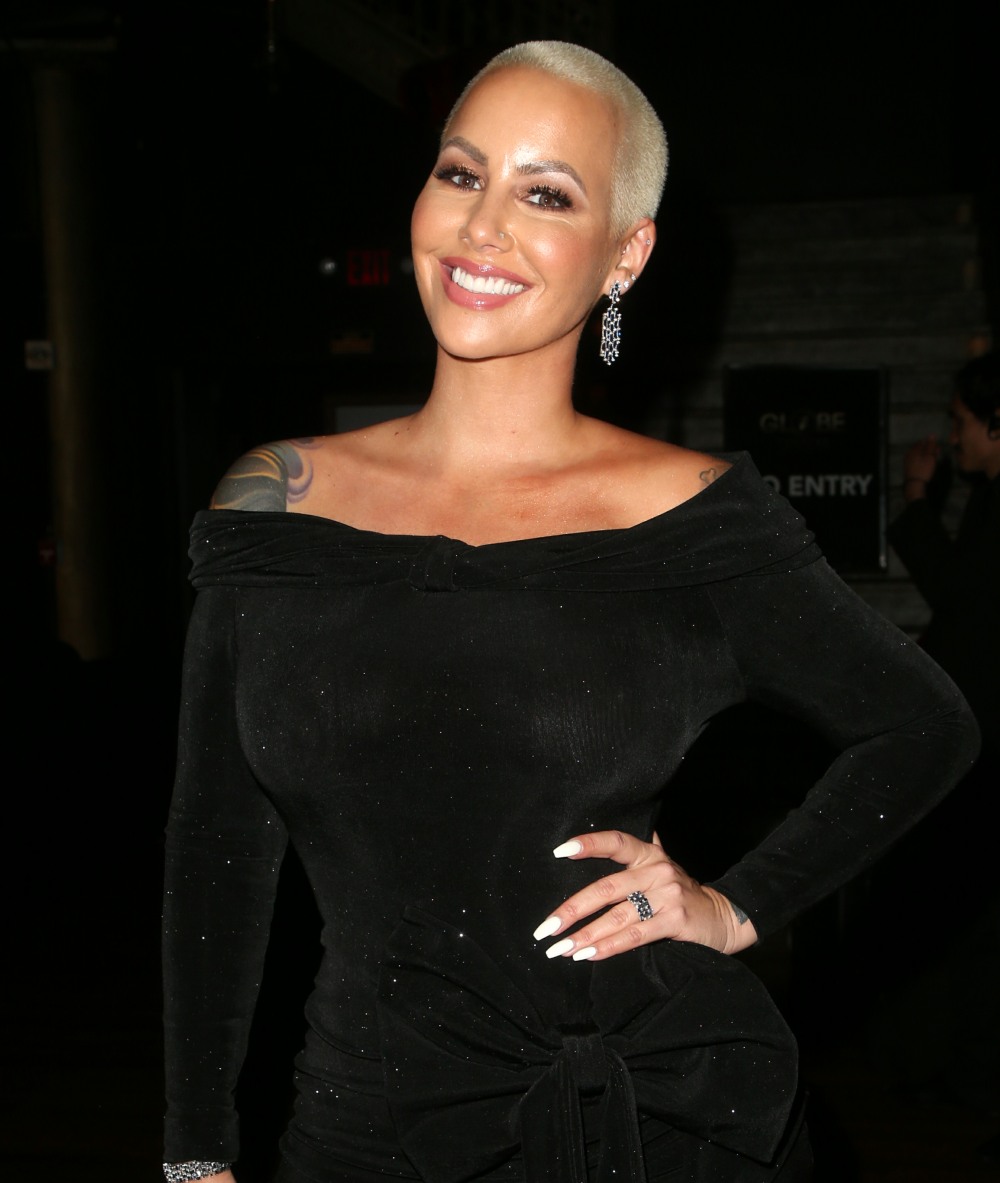 Photos courtesy of WENN, Instagram.