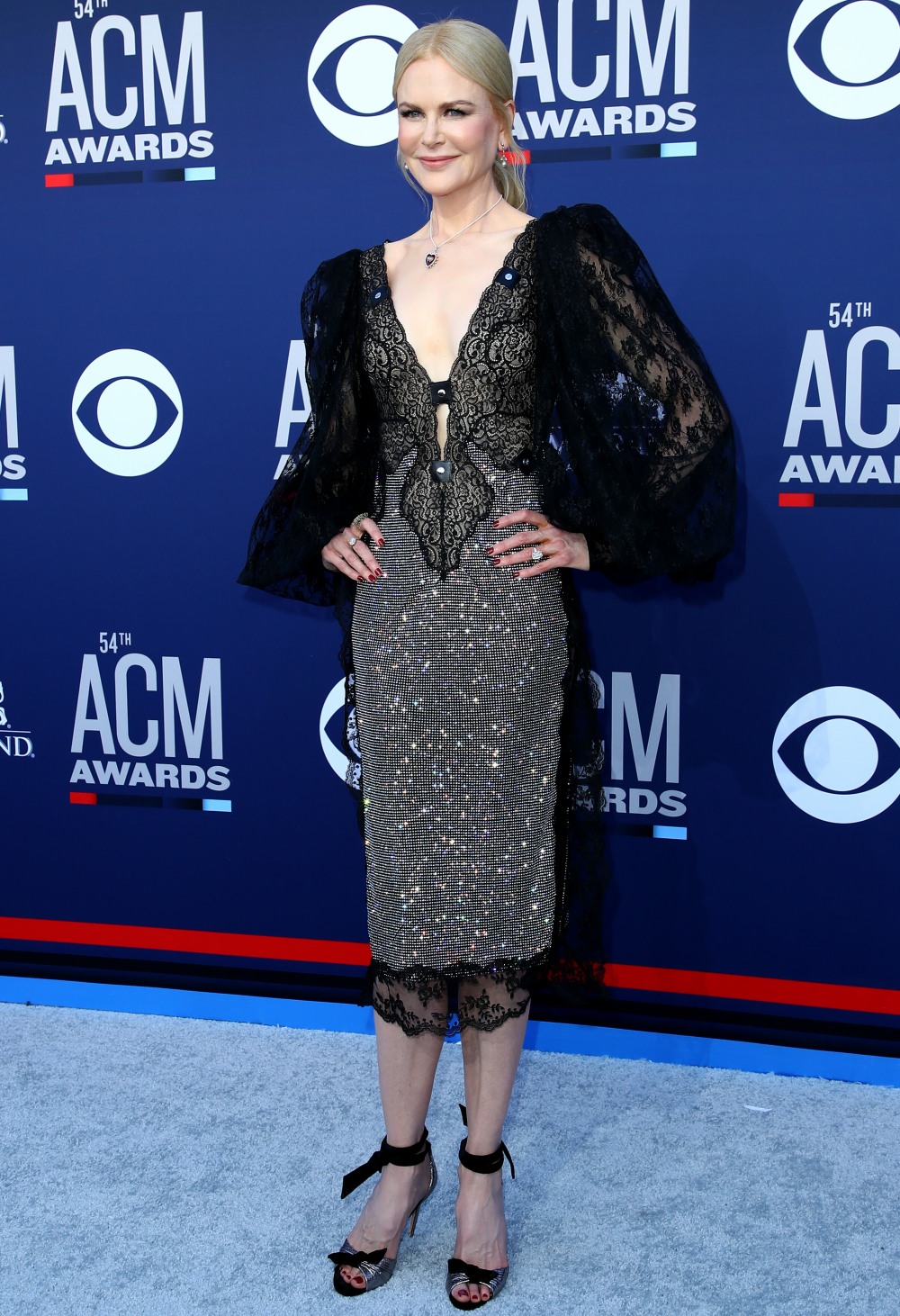 Here are some photos from this year's Academy of Country Music Awards, which was held in Las Vegas. The ACMs got a good turnout this year, with all of modern country's biggest stars coming out. The biggest stars… are Keith Urban, and his wife Nicole Kidman. Nicole has been going to country music awards shows for so many years, no one blinks when they see her now. But I blinked hard at this absolutely terrible Christopher Kane dress. It's no secret that Nicole loves lace, and wears a lot of lace on the red carpet. But this is next-level doily. It's SO BAD. And it's so cheap-looking, like she got the sleeves at a costume store.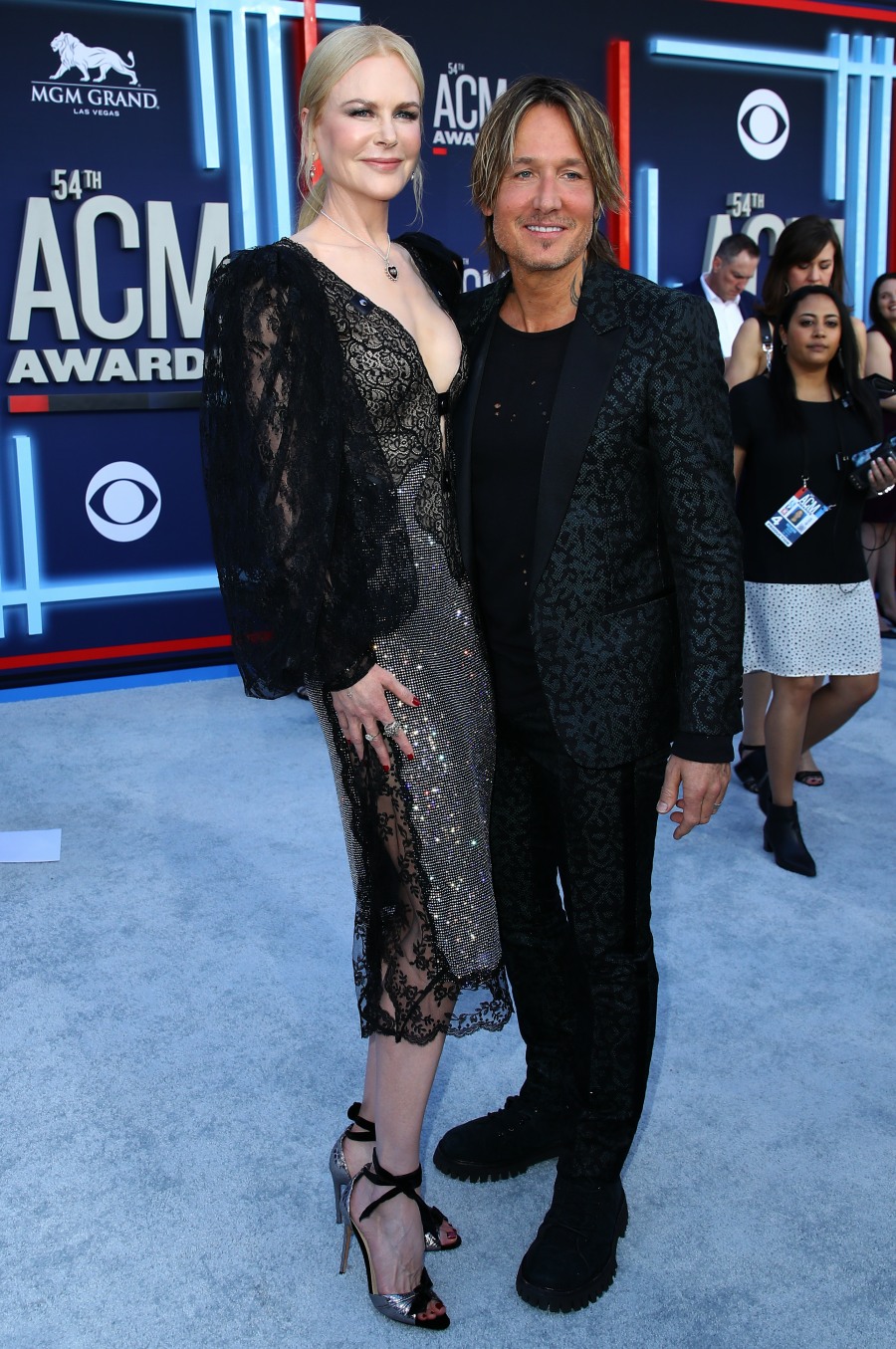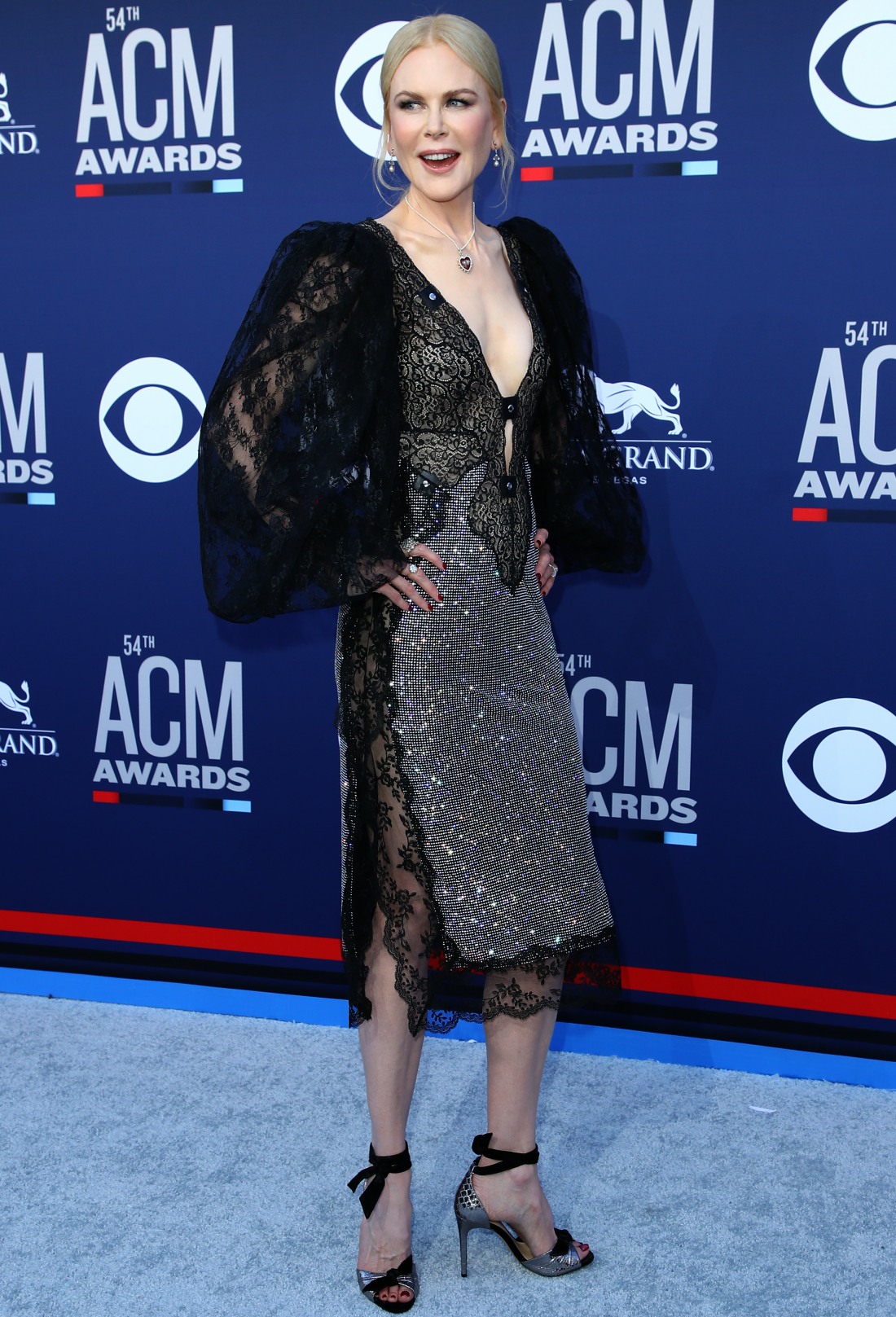 I recently read an interview with Kacey Musgraves and now I find myself liking her a little bit, where I used to find her sort of melodramatic and famewhore-y. I don't know, is she cool? I can't tell. Her suit is Christian Cowan and it's not great.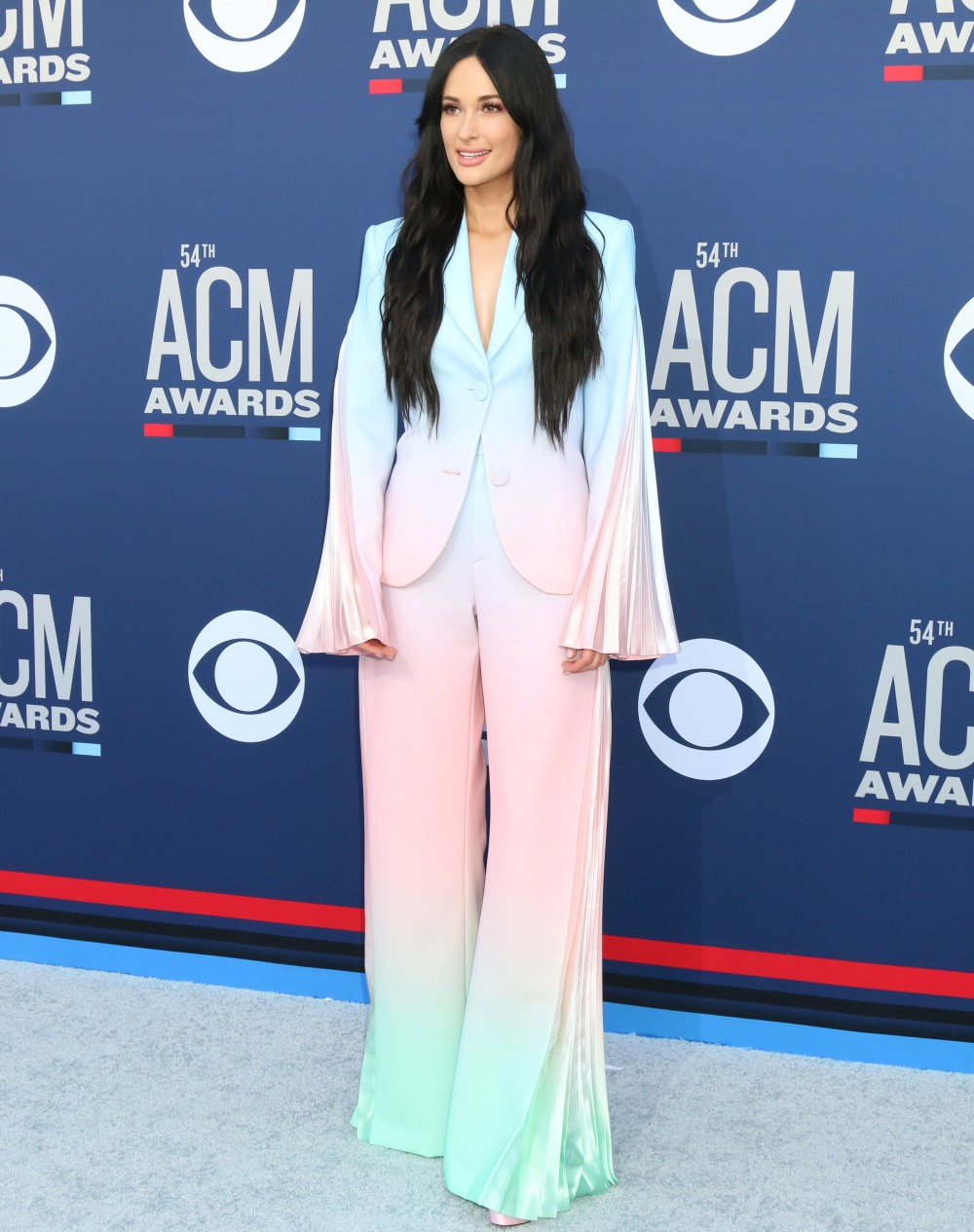 In what world does Kelly Clarkson have access to better lace dresses than Nicole Kidman? This is Alexander McQueen and Kelly looks fantastic.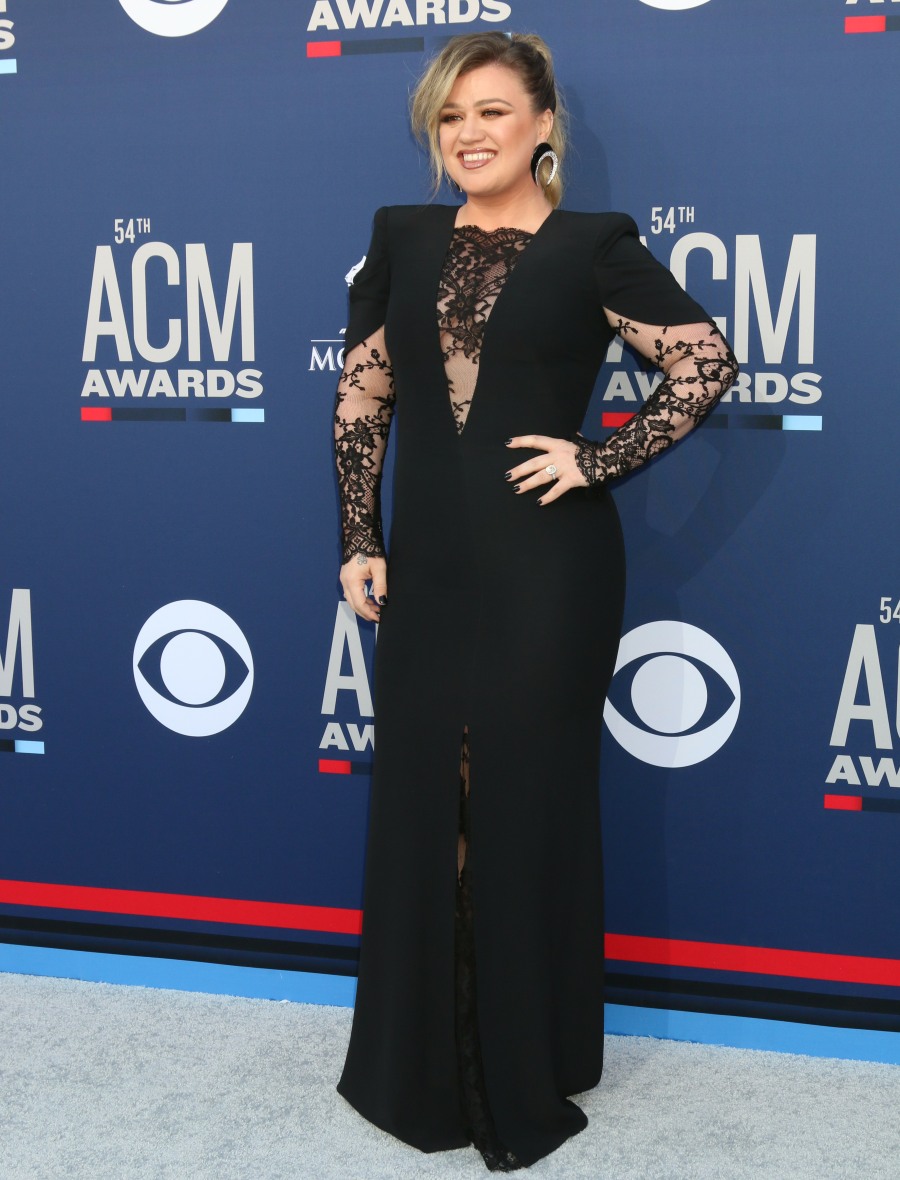 Why did Nikolaj Coster-Waldau attend the ACM Awards? Your guess is as good as mine.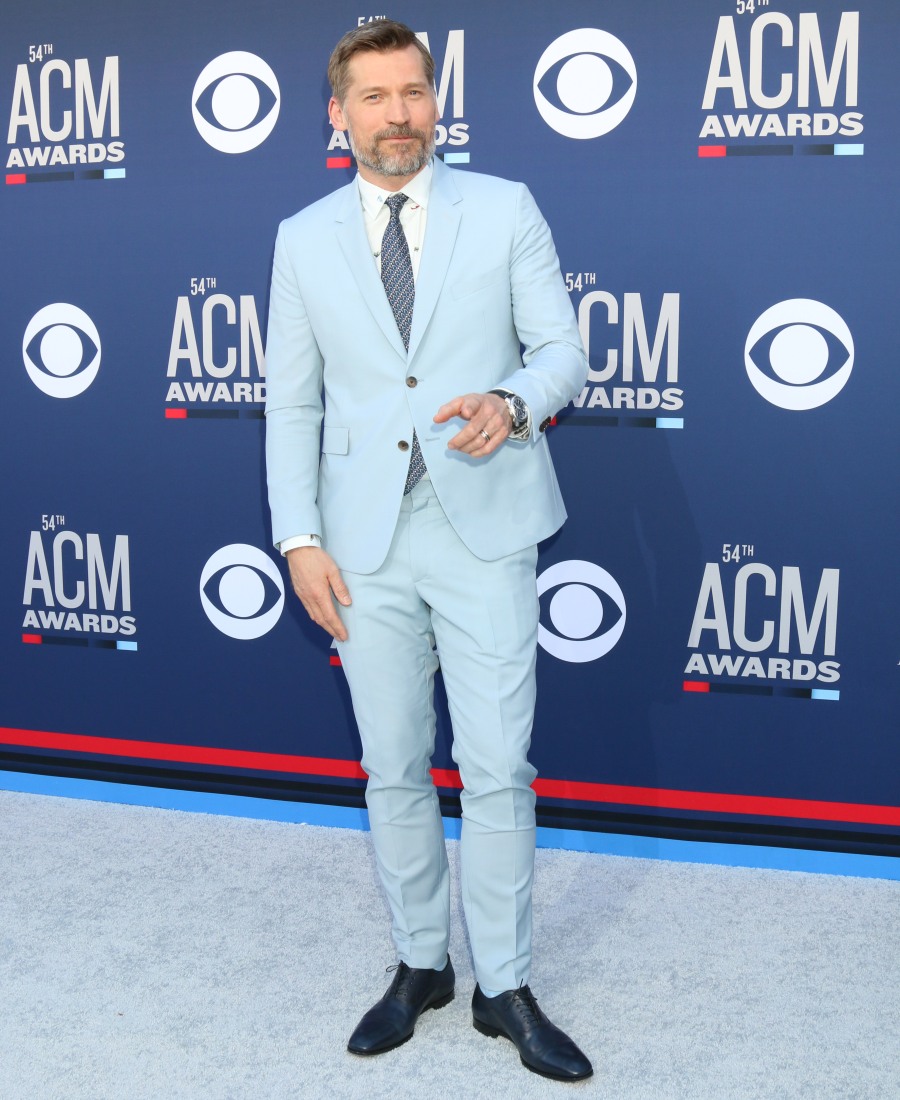 It literally took me this long to realize that Luke Bryan thinks he's Elvis.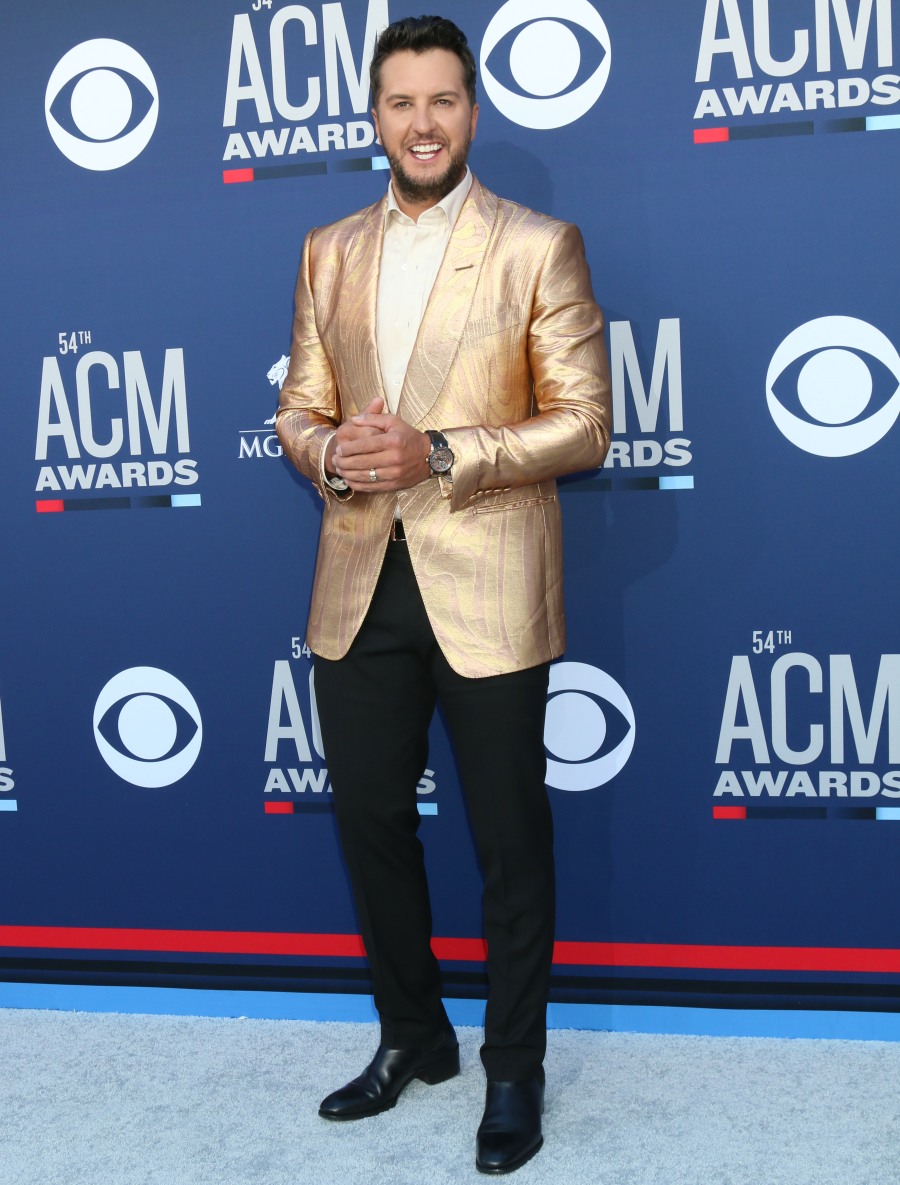 Blake Shelton and Gwen Stefani were there, they just didn't walk the carpet. Perhaps Blake got a heads up that Miranda was walking the carpet with her new husband. Gwen wore Azzaro and she looked like she was doing a Barbarella thing.
Photos courtesy of Getty, WENN.