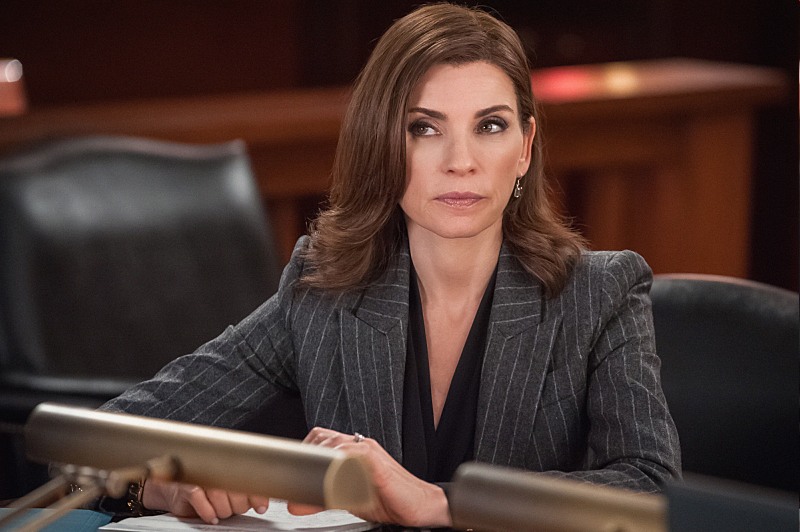 As many of you might remember, I was a stan for The Good Wife for years. I probably watched every episode from Seasons 1 through 5. So I abandoned the show in the last two seasons, when the storylines became stupid and everything just became The Alicia Show. The strength of The Good Wife was the outstanding ensemble, from Josh Charles (arguably his sexiest role) to Christine Baranski to Archie Panjabi. Archie became something of a breakout star in the first five seasons – people loved her badass character, Kalinda. Around Season 4 and 5, the Kalinda character had less and less to do and there was little to no consistency with the writing (for Kalinda, and for Cary Agos, played by Matt Czuchry). We learned later that Julianna Marguiles had basically mean-girl'd the f–k out of Archie Panjabi because Julianna was so pissed at all of the attention Archie got for the character. Their relationship was so toxic that they apparently couldn't even be in the same room together to film Kalinda's last scene.
I bring up this backstory because the whole thing kind of ruined Julianna Margulies for me. I used to be a big fan, but she ruined the show by demanding that the story center around her character's melodrama too much. After The Good Wife ended, there was immediately talk of a spinoff, and CBS eventually put it together: The Good Fight, starring Christine Baranski, reprising her role as Diane Lockhart. Many of the old characters from The Good Wife have come back for The Good Fight. But not Julianna. As it turns out, there was a three-episode arc for Julianna, but she ended up turning it down because they wouldn't pay her enough. Julianna had a lot to say to Deadline about it:
In February, The Good Wife star Julianna Margulies revealed to Deadline that she almost reprised her role as Alicia Floreck on the current third season of the spinoff series The Good Fight on CBS All Access. She said she "really wanted to do it" but "the deal didn't happen."

The Emmy-winning actress is now opening up about the reasons the deal did not come together. "CBS wouldn't pay me," Margulies told Deadline on Sunday while attending The Contenders Emmys event to promote her new Nat Geo miniseries The Hot Zone. She had addressed the issue at the Series Mania festival in France last week where she was quoted as saying, "The showrunners had found a nice away to reintroduce my character, a story that was to span three episodes. I was really excited about the idea, but CBS refused to pay my (ask)."

She elaborated to Deadline that she had not asked for more than her regular fee, which I hear was in line with what Margulies made on The Good Wife. I hear what she was offered was a Good Fight guest star rate.

"I'm not a guest star; I started the whole thing with The Good Wife," Margulies told Deadline. "I wanted to be paid my worth and stand up for equal pay. if Jon Hamm came back for a Mad Men spinoff or Kiefer Sutherland wanted to do a 24 spinoff, they would be paid."

She argued that her potential stint on The Good Fight would've pleased fans and attracted viewers to the spinoff.

Margulies also said that she regrets not being able to bring back Alicia for the fans who had been asking for the character's return to The Good Fight ever since the spinoff was announced. The Good Wife star today echoed some comments she made last week in France. "To be perfectly honest, I was shocked. I was more surprised than hurt. I thought, what are you worth? If you are worthless, if you are not valued for your work, than what's the point?"
On one side, I think it's badass for Julianna to come out and really talk about money and stand up for what she's worth, and call out her former producers for failing to meet her price. As Deadline says, she wasn't asking for the moon – she was asking for her per-episode salary from The Good Wife years. And they couldn't or wouldn't meet it. Now, that being said… I feel like there's something else to the story, don't you? Like, maybe producers ultimately didn't give a sh-t about having Julianna reprise the character because they don't want The Good Fight to become The Alicia Show Redux? I feel like a lot of people from The Good Wife (who are now on the Good Fight) were gritting their teeth and just trying to get through the last seasons of The Good Wife and they're happy to be free of Julianna at this point?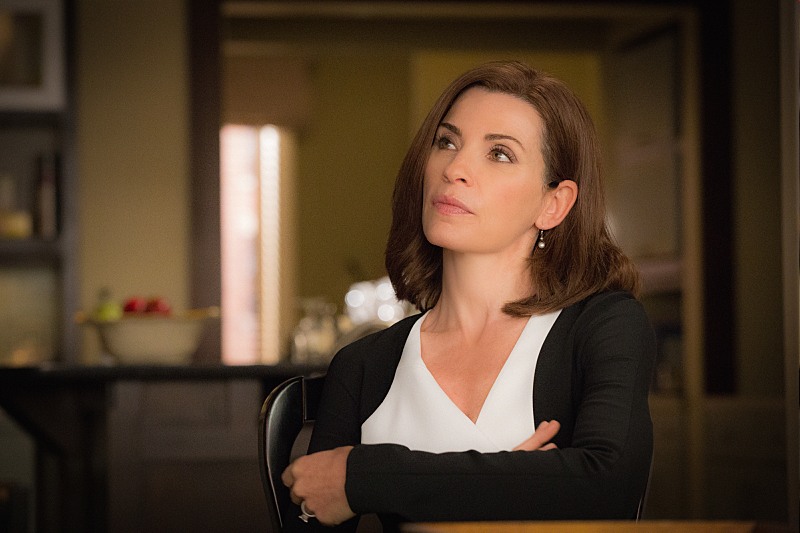 Photos courtesy of 'The Good Wife'/CBS.