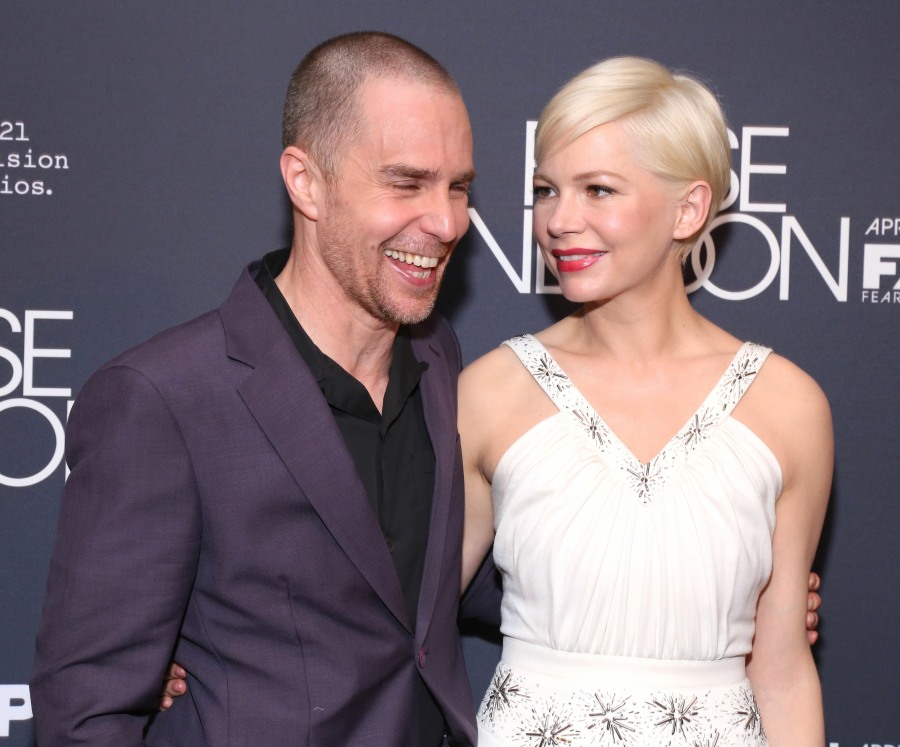 I honestly don't know much about Bob Fosse's life, so I guess I'll probably check out this FX miniseries, Fosse/Verdon. It's the true story of Bob Fosse's relationship with and marriage to Gwen Verdon, and how they collaborated with each other and made each other better during the course of their careers, even though their personal relationship could be messy AF. Sam Rockwell plays Bob Fosse and Michelle Williams plays Gwen Verdon. Here's the trailer:
It looks good, minus the bad wig work on Michelle. Maybe Gwen Verdon wore bad wigs in real life, who knows. Sam is an Oscar winner, remember that? He won the Best Supporting Actor Oscar in 2018. Michelle is an Oscar-nominated actress making her grand return to television (yes, I still remember Dawson's Creek, peeps). The series starts tonight!!
Anyway, the premiere was last night and Sam and Michelle seemed to have gotten through the eight-part miniseries without killing each other. They even seem to like each other a lot. Michelle wore a surprisingly good Louis Vuitton gown. I still feel like her hair is too white-blonde. But I've gotten used to how she loves to look so washed out.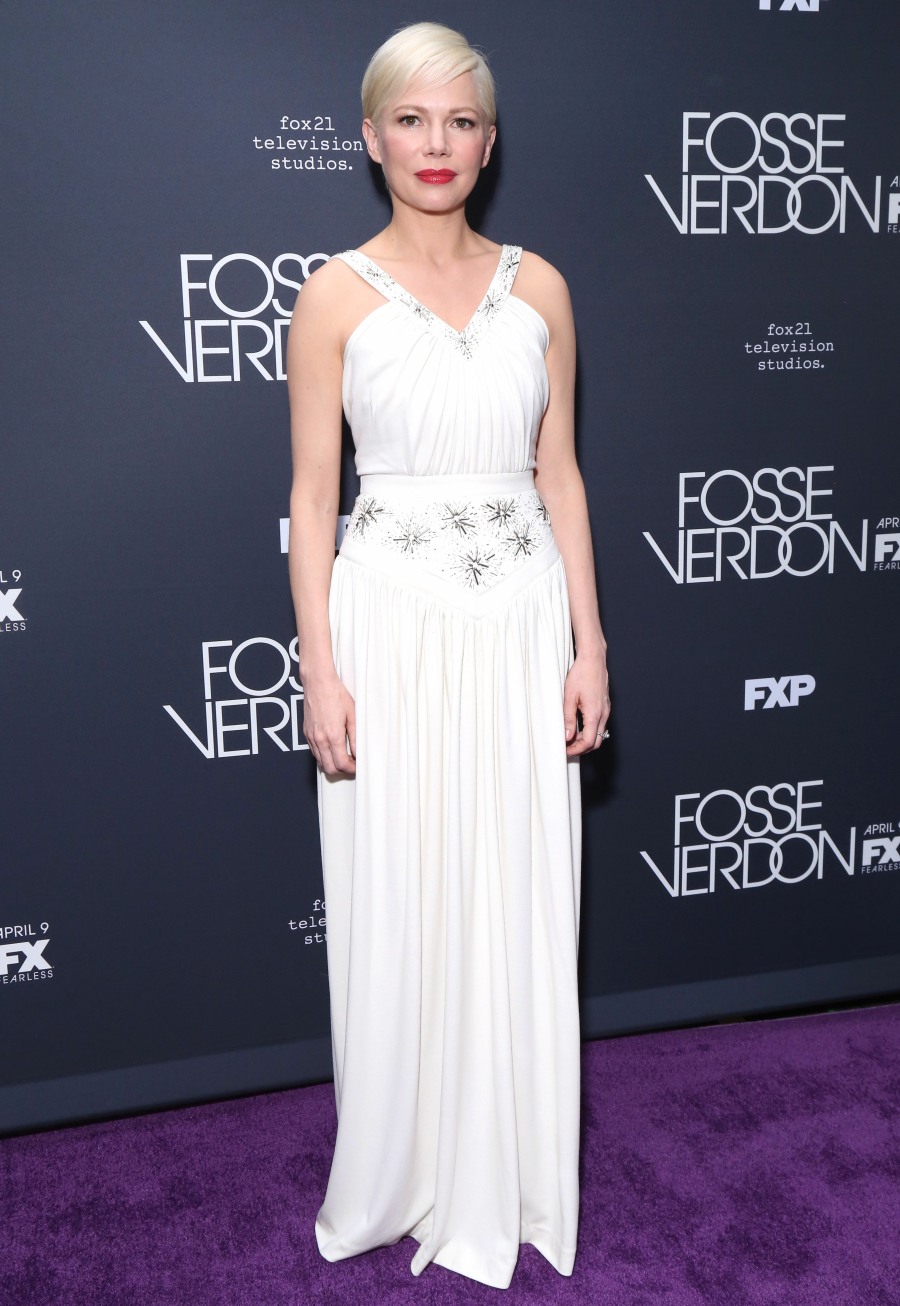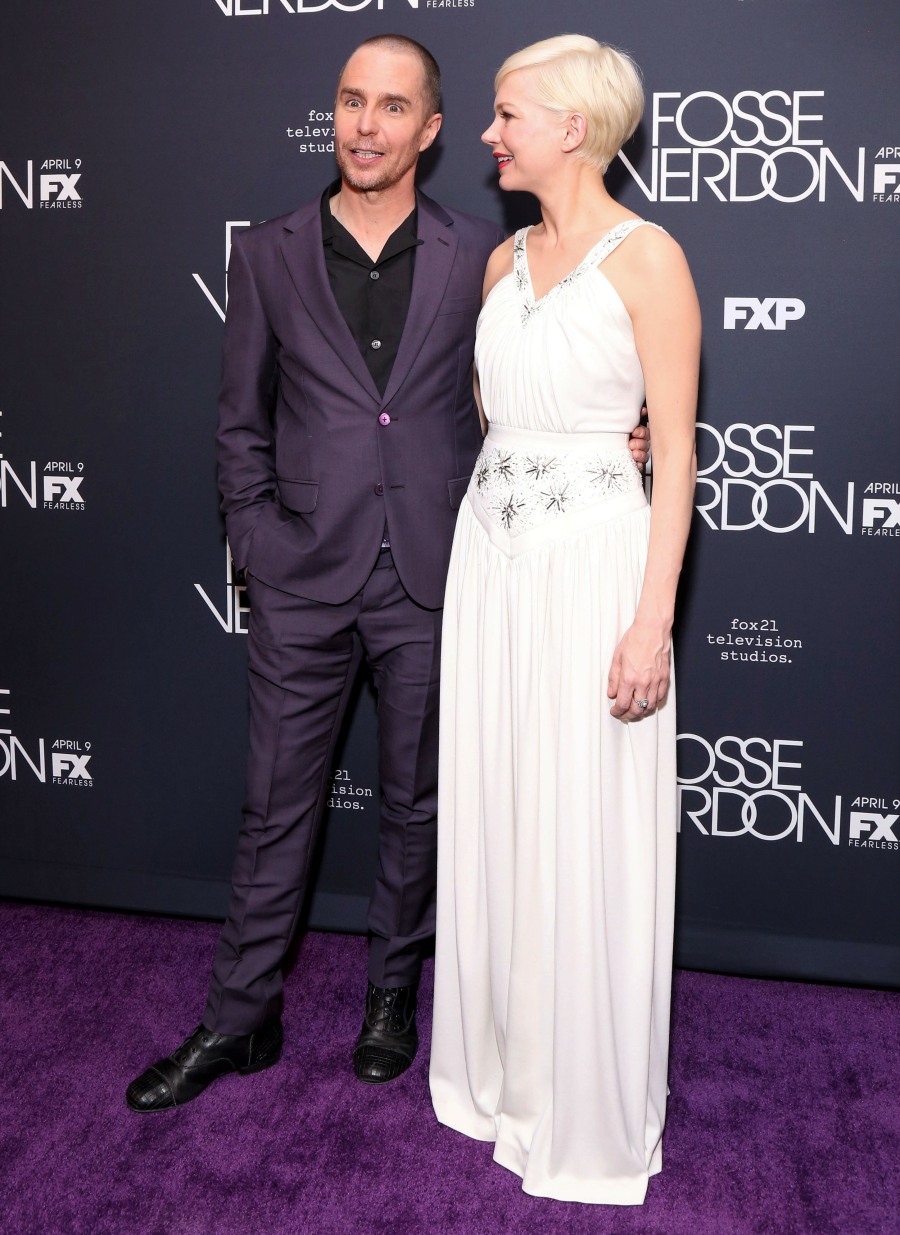 Oh, Lin Manuel Miranda was there! He helped adapt the biography of Fosse and he's an executive producer on the project.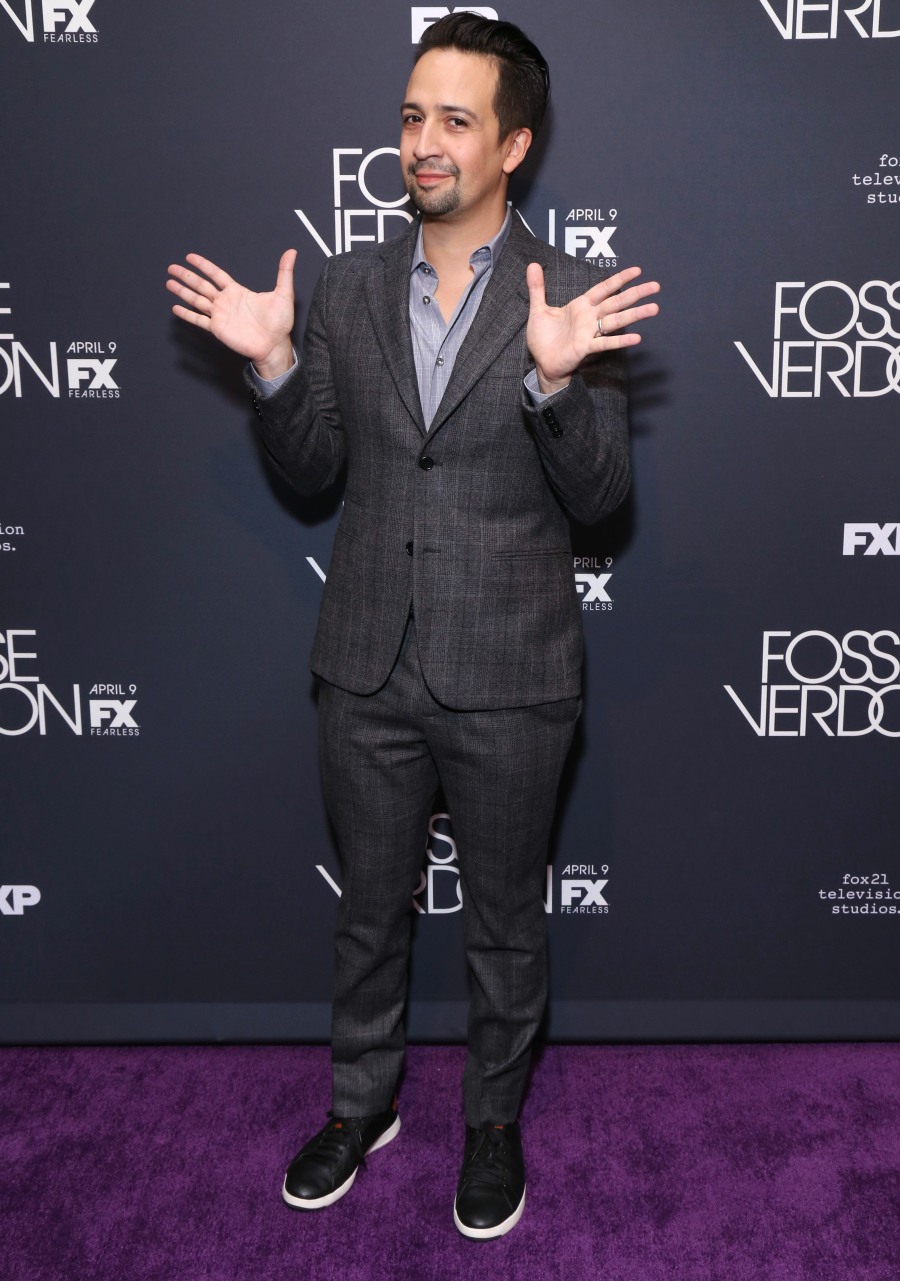 Jon Hamm was there too (he's not in the series).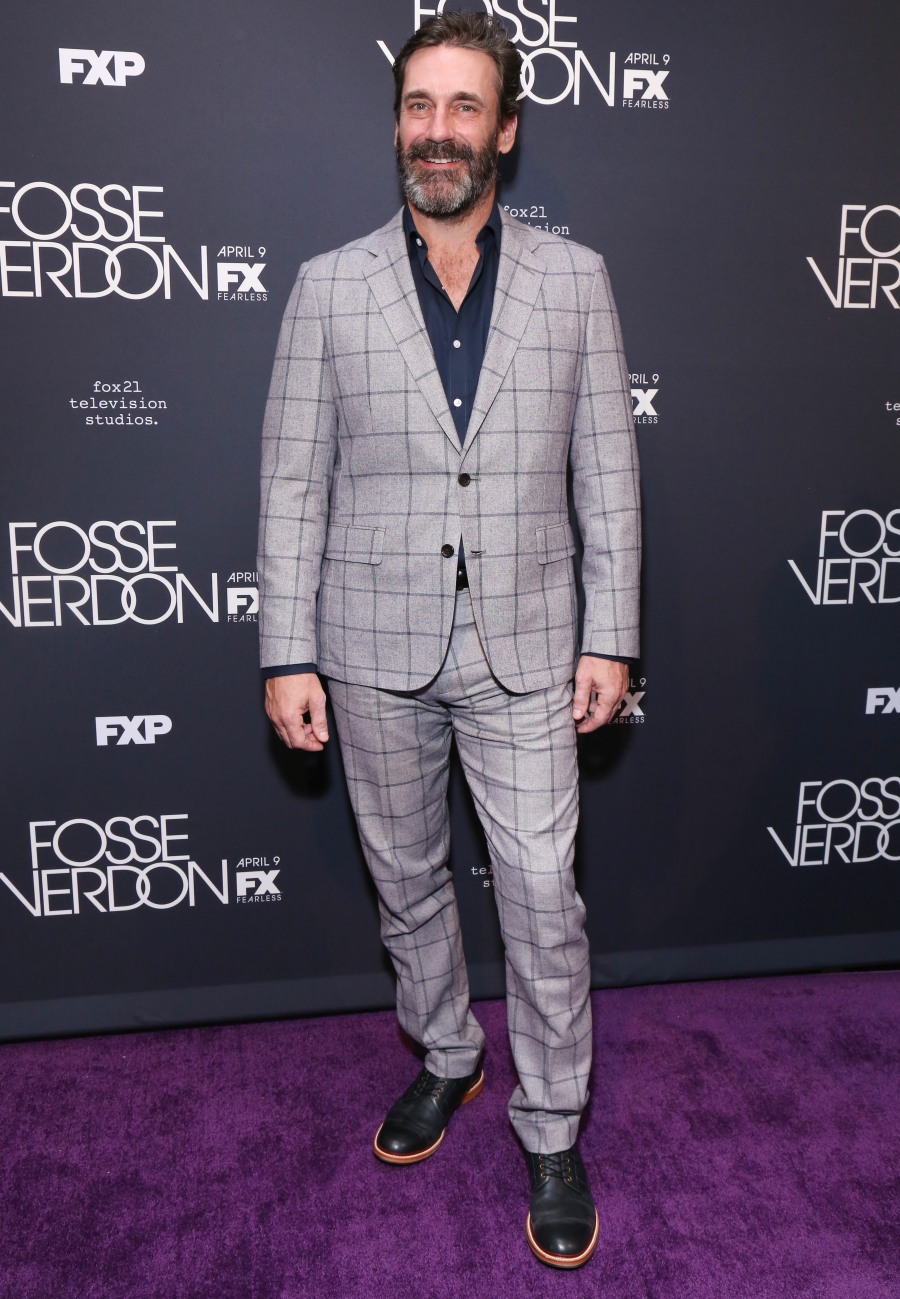 Photos courtesy of WENN.