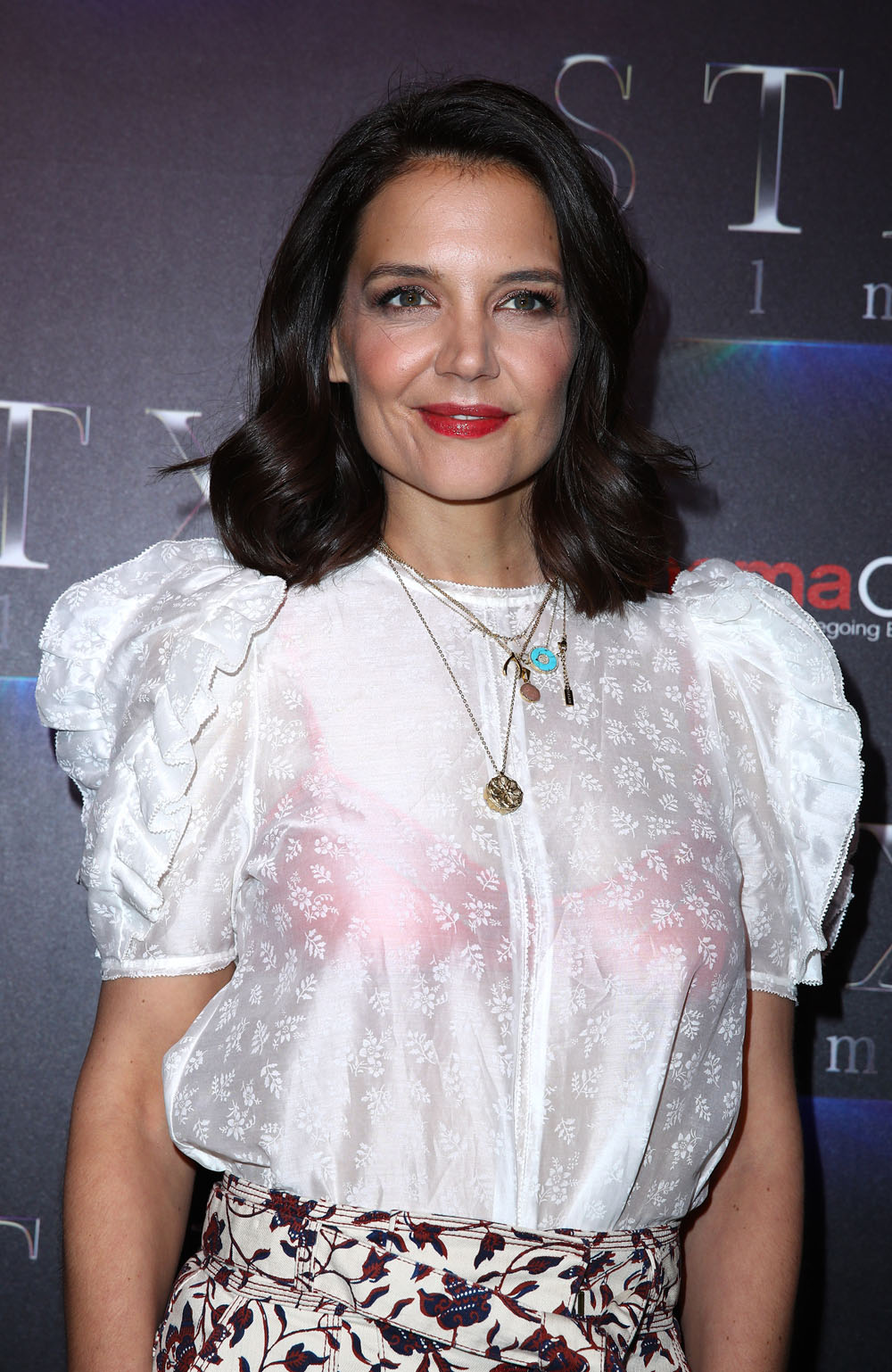 First of all, how is this the first I'm hearing that there's a sequel to The Boy? I actually just watched it for the first time a couple of weeks ago. It's on Netflix now and stars Lauren Cohan (Maggie on The Walking Dead) as an American woman who goes to the UK to nanny. It isn't until she arrives that she realizes she's meant to watch a doll, whom his parents treat as a real boy. They leave her alone with the doll and all sorts of creepy sh-t ensues. I'm not going to ruin the end for anyone as I recommend it if you like horror, specifically B-movie horror. It's not Jordan Peele level by any means, not much is, but it's good for that genre.
Anyway The Boy 2 is being made and it just wrapped filming. Katie Holmes stars in it and she told Access Hollywood at Cinemacon that it was the creepiest when she was working alone with the doll.
What can you tell me about The Boy 2
It's going to be as very scary as satisfying the first. I think audiences will really enjoy it.

That doll creeps me out. Where there any moments on set where you were freaked out by it?
It was very creepy especially when I was working one on one with the doll. I loved dolls growing up so I was like 'oh my gosh this is ruining dolls for me.' I never considered them creepy [before].

What is the premise?
I play Eliza. My family and I move to the country because we've just experienced a traumatic event. My son finds this doll [and] starts acting very different. Weird things start happening. Being a protective mother I start to get very worried and try to fix things and I get scared.
Aren't there other people around and stuff or is the atmosphere just so creepy even when you're surrounded by crew? I will watch this in theaters! It's coming out July 19th, which seems soon considering that Katie said they just wrapped filming three weeks ago. I'm going to see Pet Sematary this week sometime and of course I saw US already and loved it. We talked about that on the last podcast! I would watch Us again too. I watch a lot of horror shows and movies, even cheesy horror I'm not picky.
As for Katie's personal life she's got some kind of friends with benefits relationship going with Jamie Foxx. They were last seen out together a couple of weeks ago. They've been together for years, but they spend a lot of time apart and I get the impression that Jamie is a commitment-phobe. US has a new article with insider quotes about why they keep it so low key. "They keep it private and protect it for the most part because they don't want to disrupt either of their families. Jamie rarely has her over his house and they mostly hang out separately from their kids." Tom Cruise never sees Suri so this must be coming from Jamie or maybe Katie, to be fair (although I doubt it.) Jamie's daughters are aged 25 and 9 while Suri is 12.
That poofy white shirt is really fug. It's also a bit see through and she's wearing a pink bra under it.
Embed from Getty Images