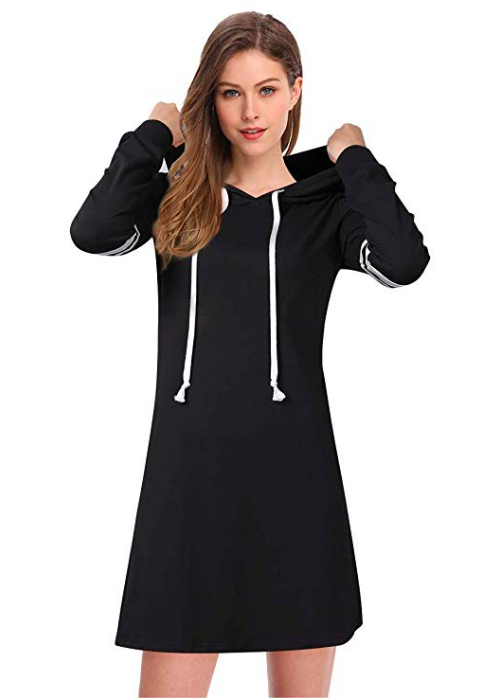 In an affiliate post last week, Launica Angelina asked if she could make a recommendation for a skirt she'd bought off Amazon. I have to admit when I first saw it I thought it was too short and that it wouldn't be as cute as it is. Then she posted the photo to Instagram wearing the skirt and it was adorable! She looked amazing in it. I messaged her that that the denim version reminded me of an over $200 skirt that Olivia Munn once wore which I remembered because I tried to recreate it with a regular denim skirt and some patches. My skirt looked goofy as hell and I only wore it once. This one is embroidered though, that's the first item below. These are all my picks and I haven't received promotional items. These are affiliate links and we get a commission if you purchase.
An embroidered mini skirt that looks much more expensive than it is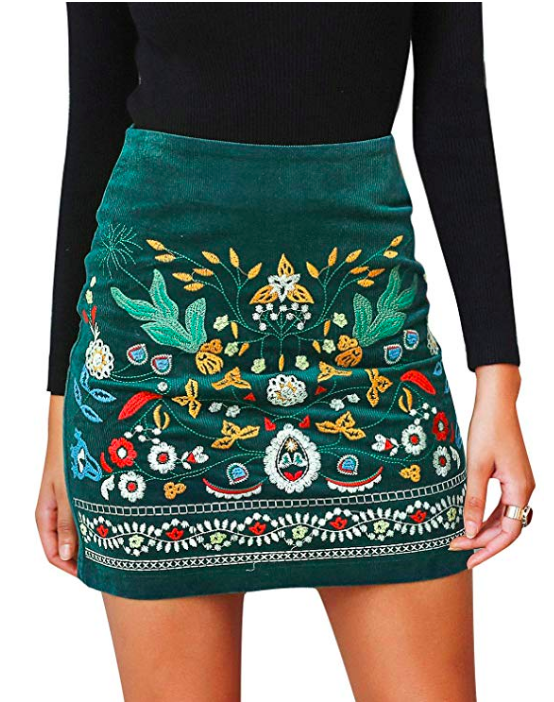 This is the skirt I mentioned above and it looks amazing on. Reviewers say to make sure to size up and check the size chart before buying. It's called "unique and fashionable addition to any wardrobe" that will get compliments. It's also "long enough to cover everything but short enough to be sexy." Here's a similar skirt that also comes in a denim version.
A cute western-style denim shirt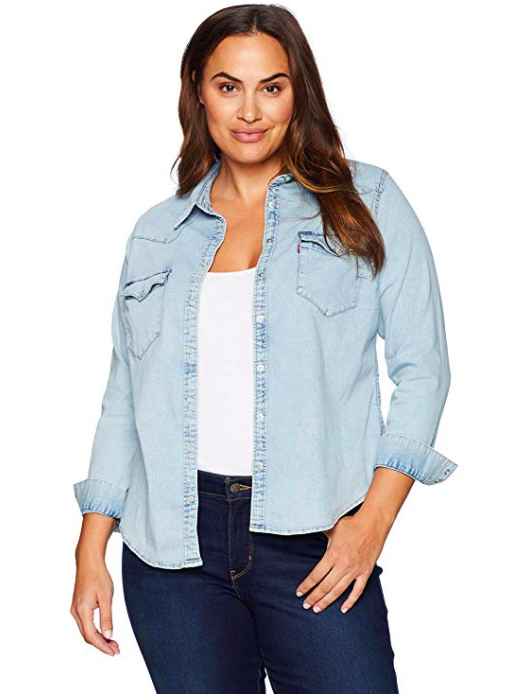 Ok I own about five different button-up denim shirts in different washes, fabrics and buttons. They're the ultimate and easiest cover-up for casual dresses, t-shirts, sleeveless tops and more. Plus they're easy to throw on when the weather is unpredictable in the spring. This plus-sized shirt from Levis comes in four different colors and sizes 1x to 3x. Reviewers say it's "great material" and makes an excellent cover up but that it's a heavy and more like a jacket. Here's a link to the same shirt in sizes x-small to x-large. Also here's a short sleeve version.
A versatile kimono cardigan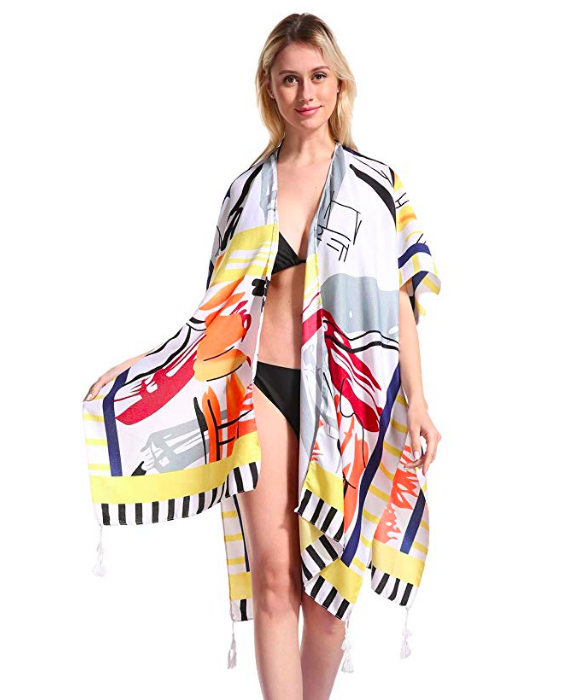 This kimono cardigan makes a gorgeous beach coverup that can easily transition into light outerwear for a night out. I got the idea from the new season of Queer Eye, where they outfitted a woman in a kimono over a cami top and jeans with heels. It was such a polished effortless look for a night out. Women call this "beautiful," "the perfect cover up" and say that they get "many compliments" on it. It also comes in so many cute prints and styles.
A comfortable shift dress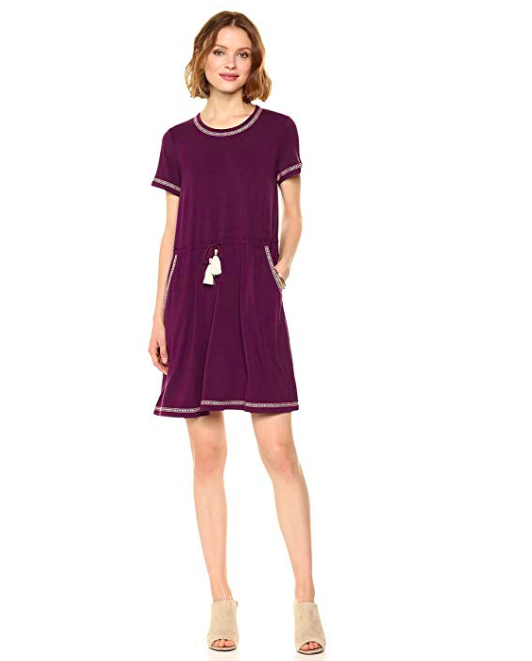 This brand, Ella Moon, has feminine clothes with boho details, like this shift dress with tassels, a drawstring waist and pockets. It also has adorable piping around the hem and neckline. This comes in sizes x-small to x-large and five different colors. It's called "the perfect dress for the beach, pool or running around" and said to be "good quality and soft."
A scoop-neck t-shirt that goes with just about anything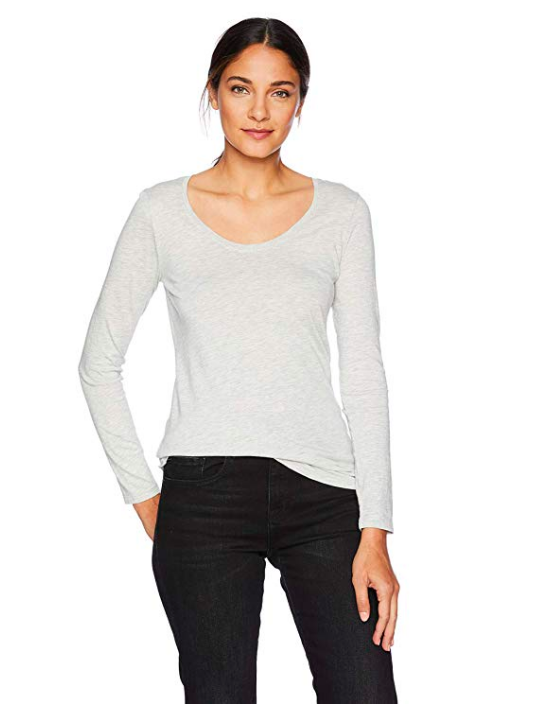 The wardrobe staple I wear the most is definitely a scoop neck long-sleeve t-shirt. Reviewers call this shirt "light enough for layering but not see-through," and say that it's flattering, soft and "fits just right." This comes in four colors and sizes x-small to x-large. Here's a link to a similar scoop neck t-shirt in plus sizes.
A t-shirt with a wraparound sash tie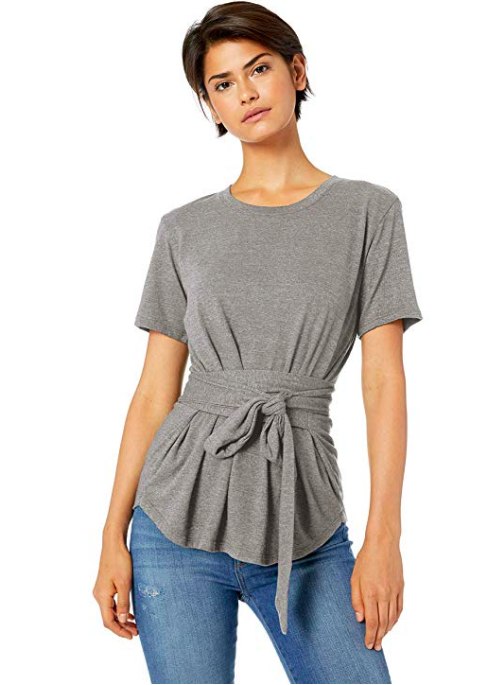 This cool t-shirt has a seamless wrap around tie made out of the same material. I've never seen a shirt like this and love the style. Buyers say it's "soft and comfy" and "very cute." Some say it looks different on regular people than on the model and that if you want the tie to wrap around more you should order up a size. Romwe has a dressier belted top in plus sizes.
A sweatshirt dress you can wear to bed or to the movies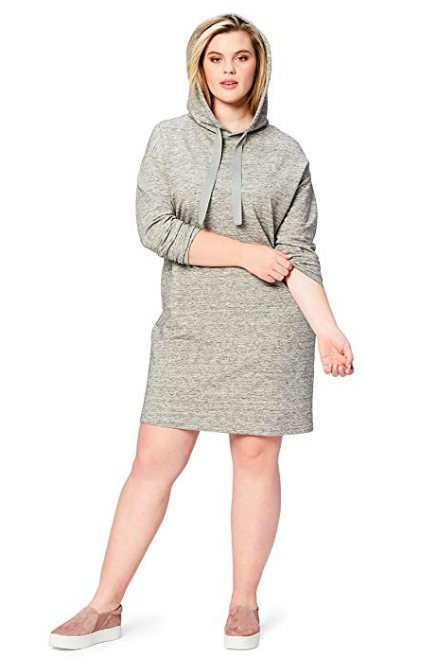 This plus-sized sweatshirt dress comes in 1x to 7x and four different colors. (Here's this same dress in x-small to xx-large.) It reminds me of this hoodie dress in sizes x-small to 3x which we talked about a few weeks ago. Some of you had that one and loved it! Customers call this one "very silky on the outside, fleeced on the inside" say it's a "real bargain" and can be dressed up or down."
A colorblock t-shirt that will make you stand out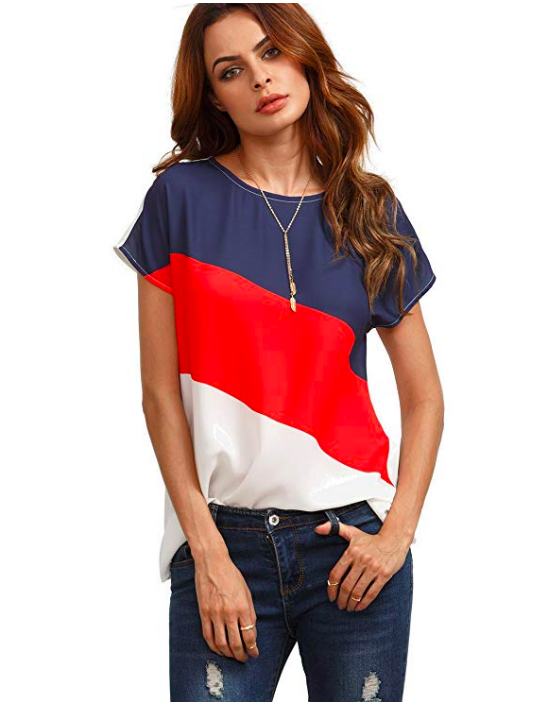 This super cute colorblock t-shirt comes in size x-small to xx-large and 14 different bold color and print options including diagonal stripes and v-shaped stripes. Women call it "slimming," "a good buy," "one of my favorite tops" and "stylish." Some warn that the white areas are see-through though.
Thanks for commenting and reading our affiliate post!