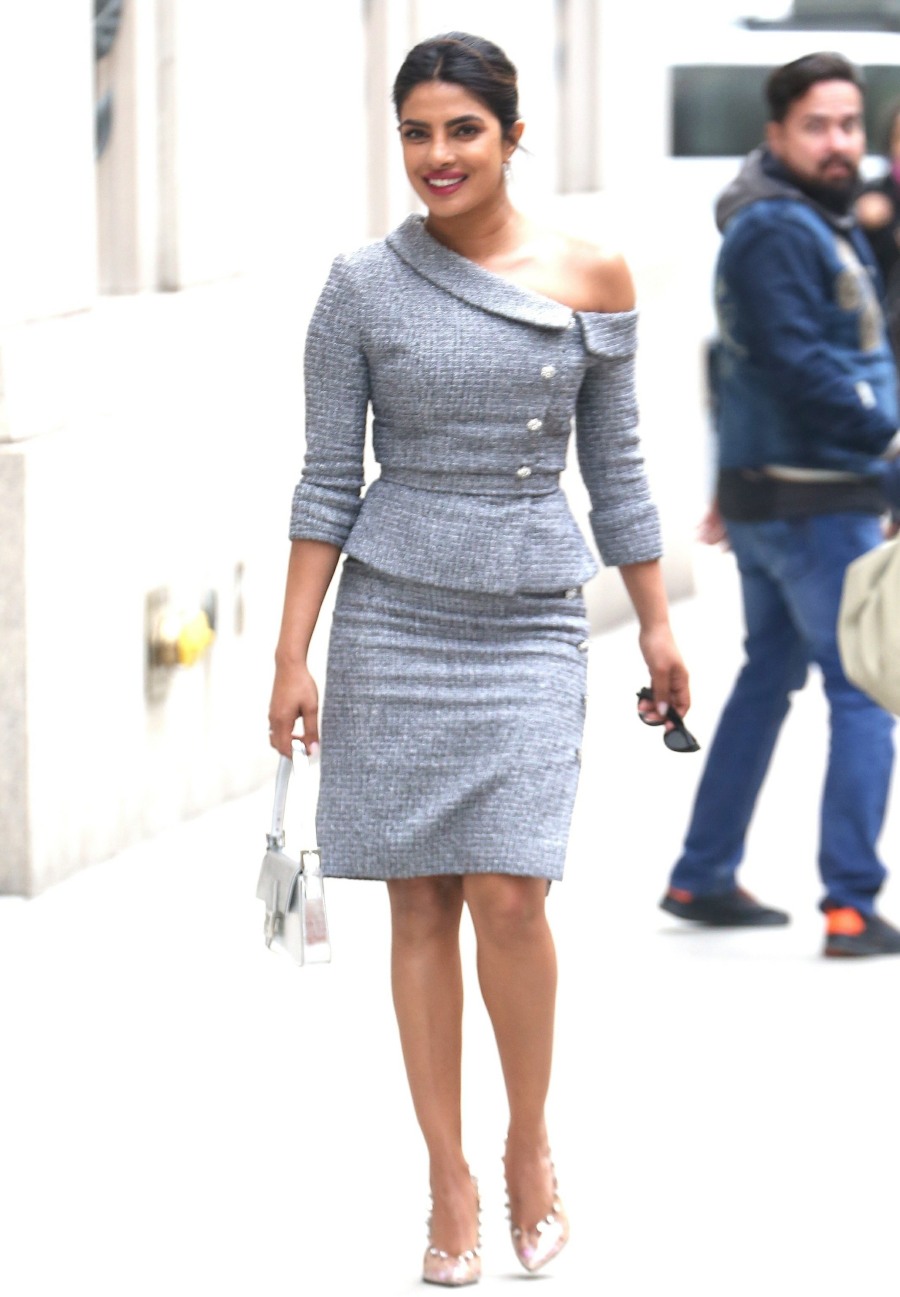 Here are some photos of Priyanka Chopra attending the Women in the World summit. I thought her grey suit was Dior, but it's not – it's Ralph and Russo. At first I was like "this is fabulous," but on second look… I'm not crazy about the off-the-shoulder jacket, honestly. Anyway, Priyanka had a conversation with Tina Brown at the summit (it's Tina Brown's summit) and she talked about being a global icon, her charity work and of course her marriage to Nick Jonas. There's one story getting a lot of attention, about how she didn't even think she would end up marrying Nick but he surprised her:
Priyanka Chopra may be happily married to Nick Jonas, but she definitely didn't expect to be when they first met.

"I've known him for two years. I didn't think that this is what it [would've] turned out to be, and that's maybe that's my fault, I judged a book by its cover," she told Brown. "When I actually started dating Nick, he surprised me so much. I call him 'Old Man Jonas.' That's my name for him, 'OMJ.' He's such an old soul, extremely smart, so good for me because he grounds me so much. I'm a wild child, I do whatever I want whenever I want and he always supports me."

Chopra then went on to describe "one of the first things that struck" her about Jonas during an early date together. Towards the end of their night out with friends, Chopra said she needed to leave due to a meeting, but continued to drop hints to Jonas in hopes that he would tell her to cancel her other commitment.

"Finally he took me aside and he's like, 'Look, I'm not stupid. I know what you're trying to do, but I will never be the one who will tell you to cancel work because I know how hard you've worked to be where you are. So if you could've canceled it, you would've done it. I'll take our friends out for dinner, we'll wait for you, and you finish your meeting and come back,'" she recalled. Added Chopra of her husband: "He gave me credit for what I had done, it was just mindblowing for me."
I like the story about Nick acknowledging that his lady works and operates and that he's more than cool with it. But the whole Old Man Jonas thing is just… weird. She's a decade older than him (36 to his 26) and while I think Nick is probably mature for 26, let's not go f–king overboard. I also think women in their 30s (and beyond) need to stop referring to themselves as a "wild child." There is a time limit on that. It reminds me of Aaron Taylor Johnson and Sam Taylor Johnson, although Aaron and Sam have a more extreme age difference. But Sam has always talked about how her young husband is the "old soul" who grounds her and brought family values to her. It's just a weird dynamic with these younger husbands, my lord.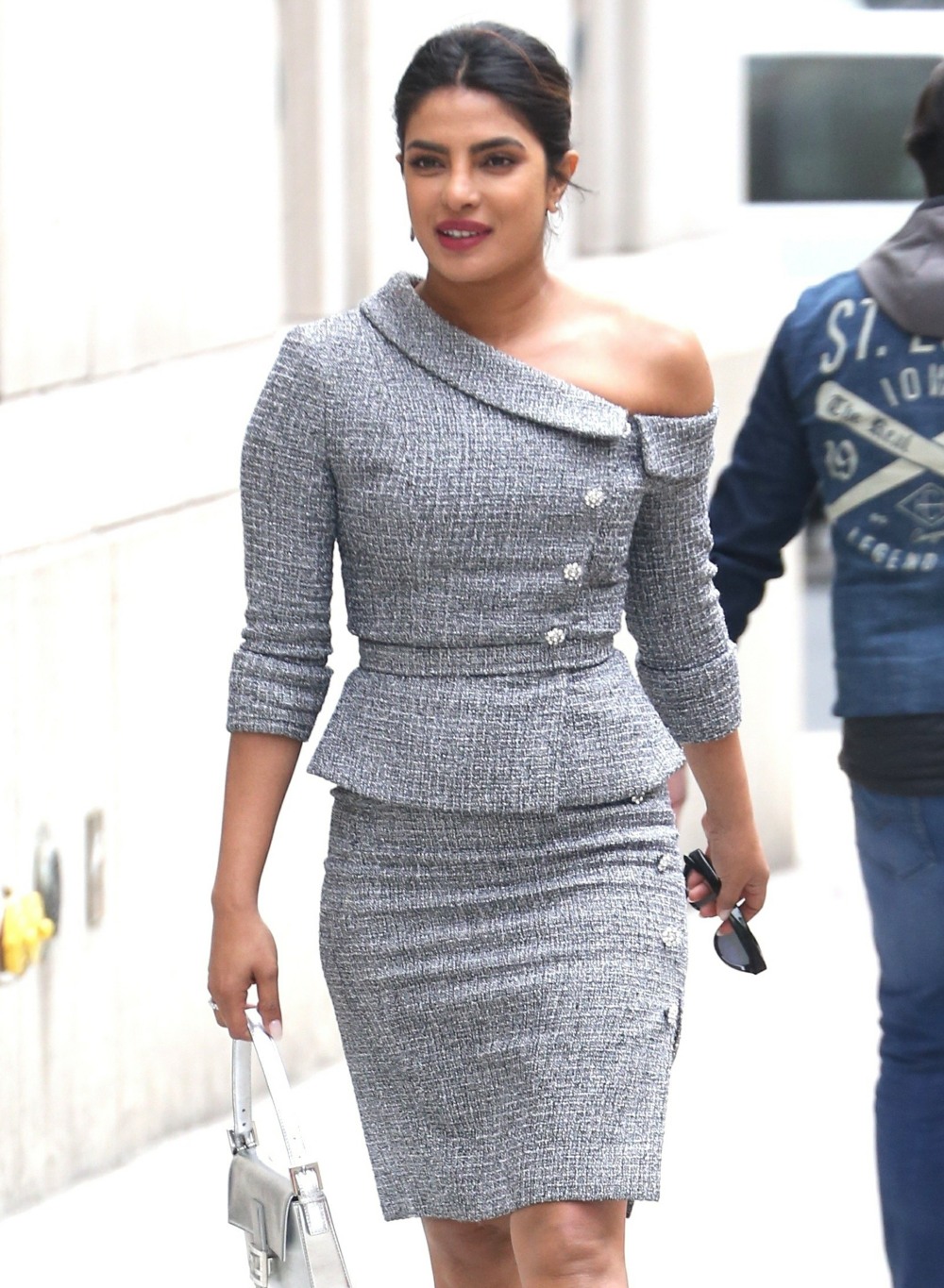 Photos courtesy of Backgrid.