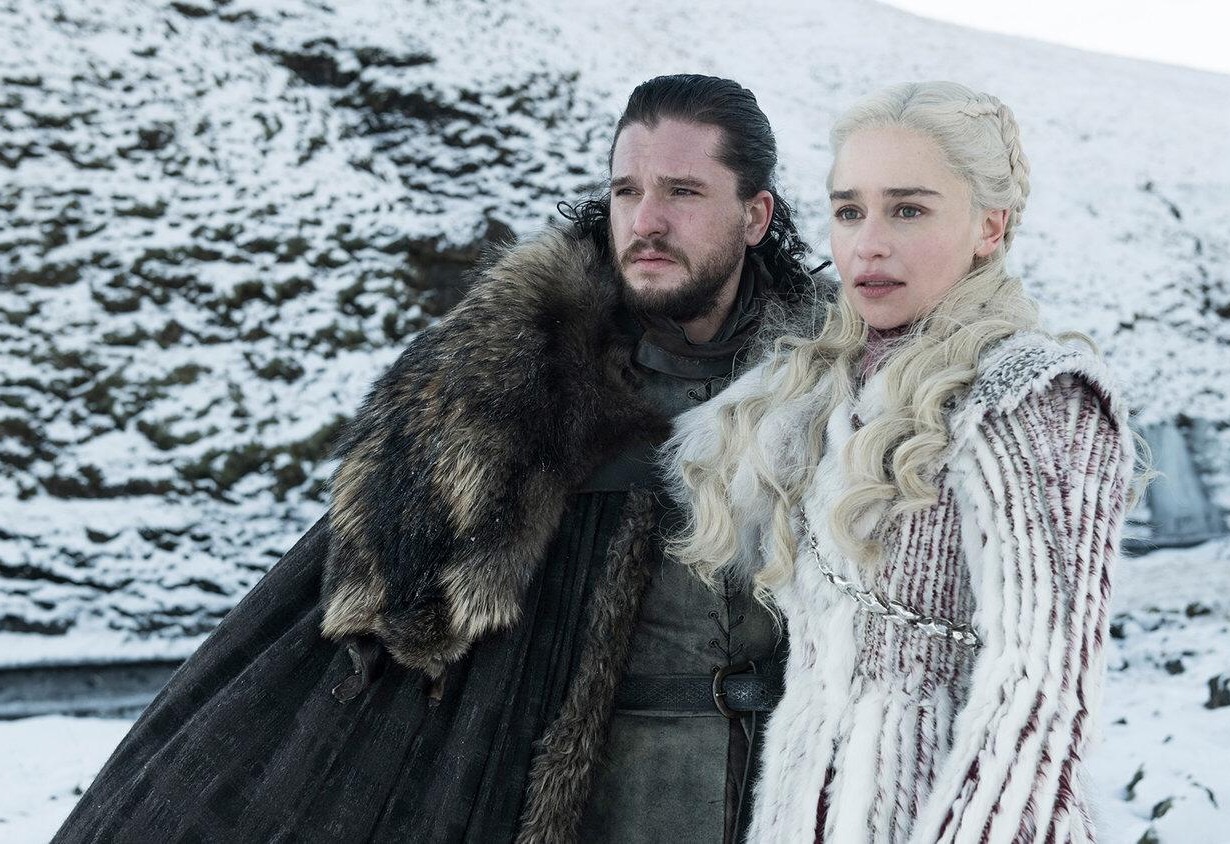 SPOILERS for Game of Thrones
The thing about Game of Thrones is that, quite obviously, the audience knows more than the characters. And for Game of Thrones obsessives, we've obviously been reading and trading theories about all of these characters for a long-ass time too. When the show broke the news that Jon Snow is really the only child of Lyanna Stark and Rhaegar Targaryen, it was already a widely believed conspiracy by GoT fans, so it really wasn't shocking. Plus, the show broke the news to Bran Stark like a season and half before Jon Snow would eventually find out. And in last night's season premiere, Jon finally learned that he's really Aegon Targaryen, the true king of the Seven Kingdoms. How does Kit Harington feel about that?
It's admittedly a lot to take in. Kit Harington tells EW that this revelation is "the most upsetting thing in the world" to his character. "If Jon could go back in time and say: 'Whatever you're about to say, don't tell me,' he would," Harington says. "He'd happily be in ignorance." In most respects, Jon's reaction is pretty much what you'd expect — except, perhaps, a bit angrier.

"He's not hard to predict, Jon, he doesn't do many unexpected things," Harington says. "You mark the particularly tricky scenes that you're going have to concentrate on and this was one. He finds out such a massive piece of information. Not only does he find out who his mother is but also that he's related to the person he's in love with. It's hard for any actor to play. It's not a two-hour movie but eight seasons of playing a character who's finding out."

Harington notes Jon is pretty enraged by this news and struggling to contain himself. "The key to it is the audience already knows," he says. "So it's not a shock to them. With Jon, it's about what he says, 'You're telling me my father lied to me? My father, the most honorable man I've known my entire life, you're saying that?' For that moment, Samwell is nothing to him. Jon would disown this friend and beat him up if he was trying to lie to him about this. He's quite threatening: You're telling me this, you better be f—king right, and if you're trying to play me — that was the way to play that scene I think. I hope it was."

As for his Iron Throne claim, that's something Jon is firmly not interested in. "That's the thing I love about Jon, his purity," Harington says. "He doesn't f—king want it. He doesn't want that f—king information. He doesn't want to know. He has no ambition for the throne. He's never wanted that. The end of the world might be coming soon but at least he's in love with somebody and knows who he is, and then comes this sledgehammer."
Does anyone else wonder if Jon is going to keep this piece of news mostly to himself? I think he might tell Dany and then leave it at that. LOL, he's got to break it to Dany that she's his aunt. Lord of Light, have mercy on us all. But yeah, I doubt Jon is even thinking about his claim to the Iron Throne. He just wants to survive the war with the undead and the long night/winter.
Also: Anderson Cooper did interviews with all of the Game of Thrones peeps for Sunday's episode of 60 Minutes, and the videos are amazing. Here's Maisie Williams and Isaac Hempstead Wright talking about being child actors on the show:
Peter Dinklage talking about Charles Dance/Tywin Lannister:
On the secrecy for the scripts: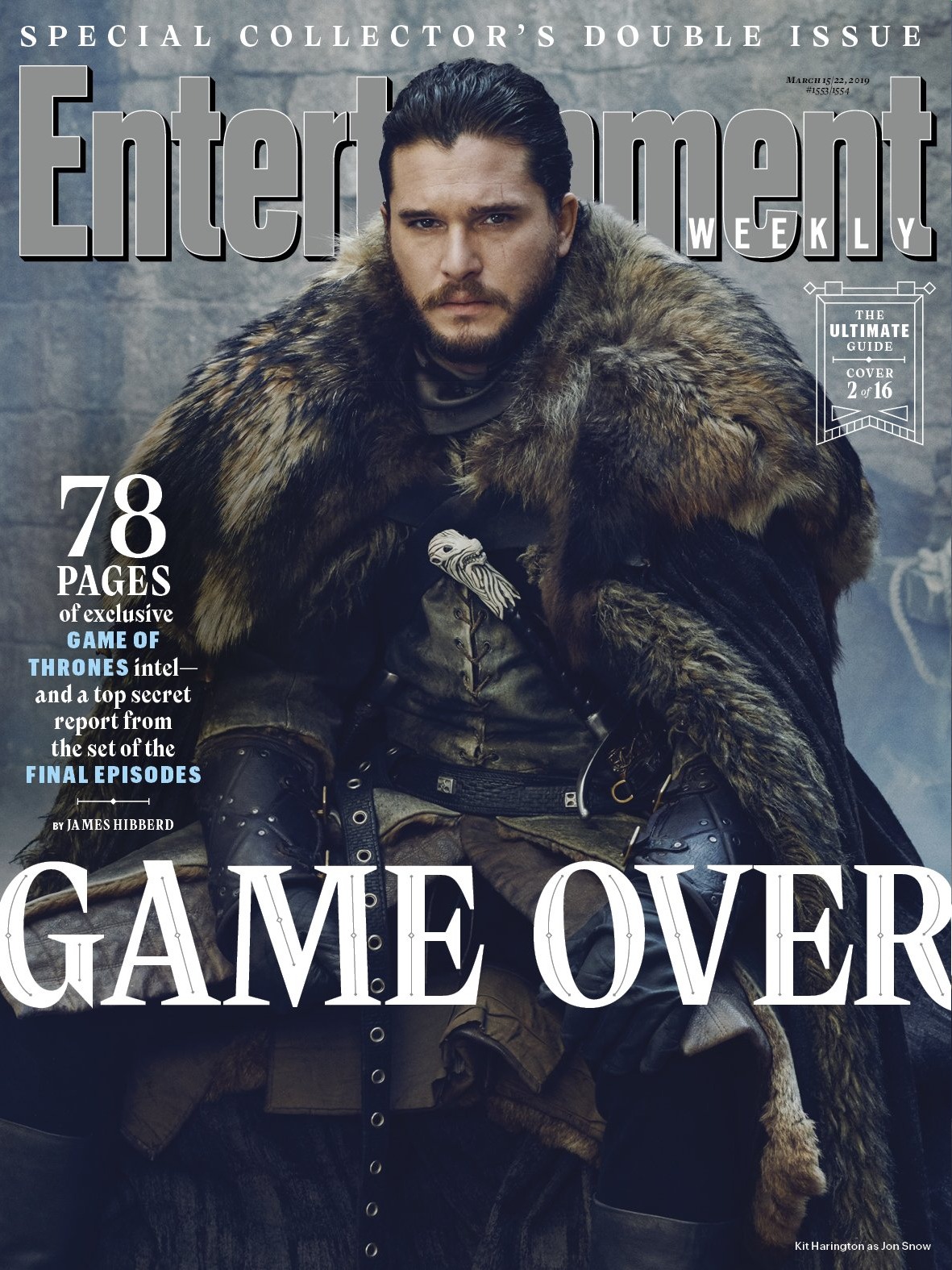 Photos courtesy of HBO/Game of Thrones.