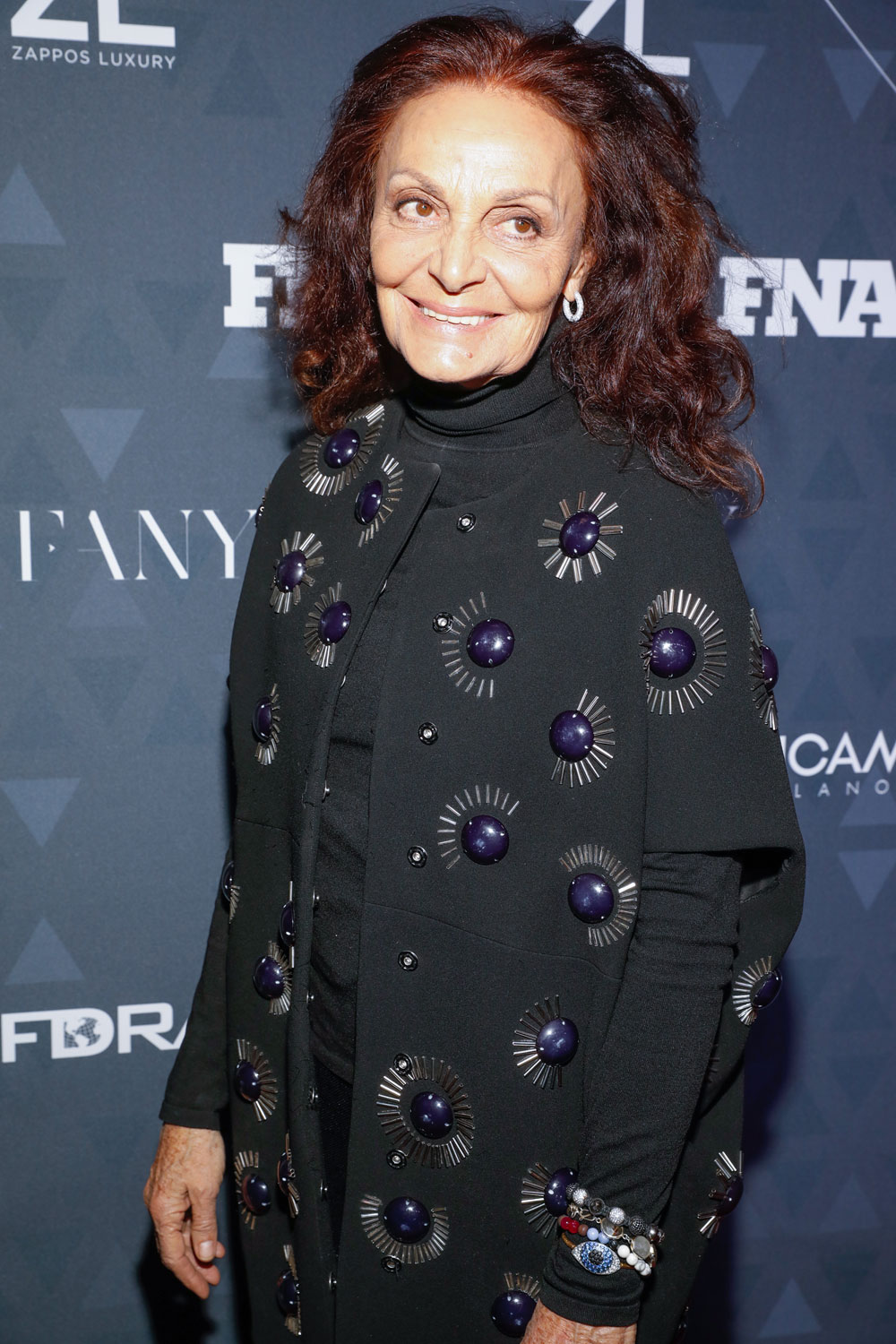 Designer Diane Von Furstenberg, 72, was a guest on Late Night with Seth Meyers. I'm ashamed to say that I haven't watched an interview with her before and that's my loss because she's delightful! She's so insightful, funny and just confident without sounding full of herself. I really liked some of the wisdom she dropped and wanted to talk about it. If you can watch the interview it's well worth it but if not here's some of what she said:
You seem very relaxed do you ever get nervous [speaking in public]?
No because I like to speak. I kind of try to impress myself. I always try to say something that I haven't said before. So I learn.

When you were a little girl did you think you would speak in front of people
My mother even on my first birthday she made me do public speaking. It's part of me. I did a lot of them as a little girl in front of the mirror. The mirror is where you understand that you have total control of yourself. You realize 'I can make her do whatever I want.'

That's a fantastic thing to do at a young age
That's where I really learned my big lesson that the most important relationship in life is the one you have with yourself. Then once you have a good relationship with yourself then every other relationship is a plus and not a must.
[From Late Night]
Diane just held the annual DVF Awards, which she started in 2010 to honor extraordinary women. They gave the lifetime achievement award to Anita Hill, which is awesome. Katy Perry got inspiration award and Nadia Murad, an Iraqi human rights activist, was honored as well. Diane is also holding the Statue of Liberty gala and she said that she's the temporary godmother of the Statue of Liberty! She raised the money to build a museum on Liberty Island, which is really cool. Seth joked that it's unlikely that another country would want to honor us now like France did with the Statue of Liberty.
Diane has been married to billionaire media executive Barry Diller since 2001. He's her second husband, she divorced Prince Egon von Fürstenberg in 1983 and he passed away in 2004. I love what she said about every other relationship being "a plus not a must." That's so wise and I'm going to try and live by those words. It's hard because you want certain people in your life and the loss of those people can feel devastating depending on the circumstances. But you really should love and know yourself most of all. I'm going to pay more attention to DVF from now on.
Here's the interview!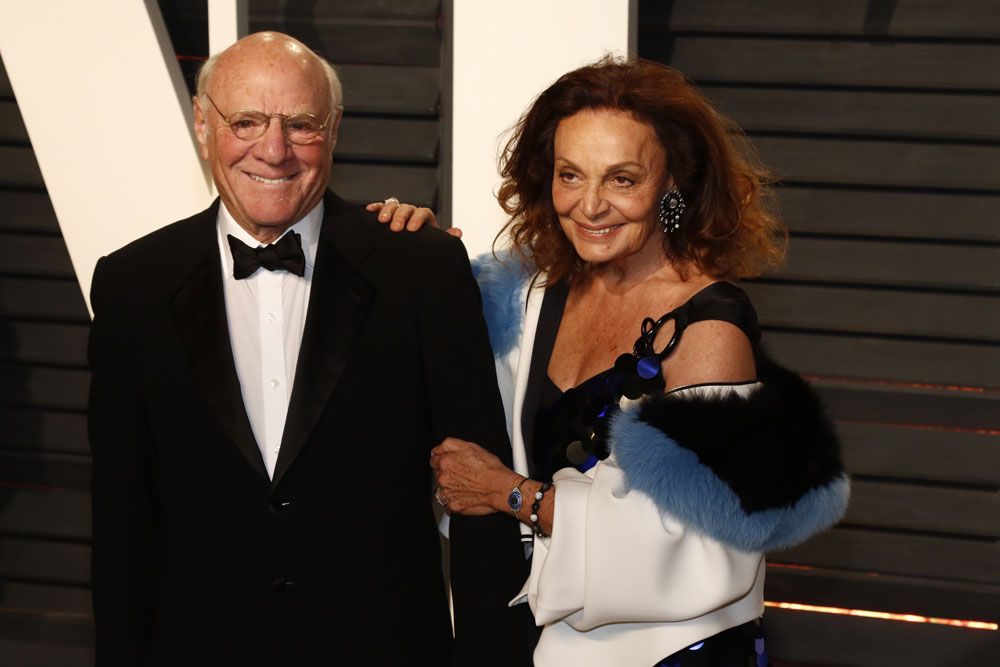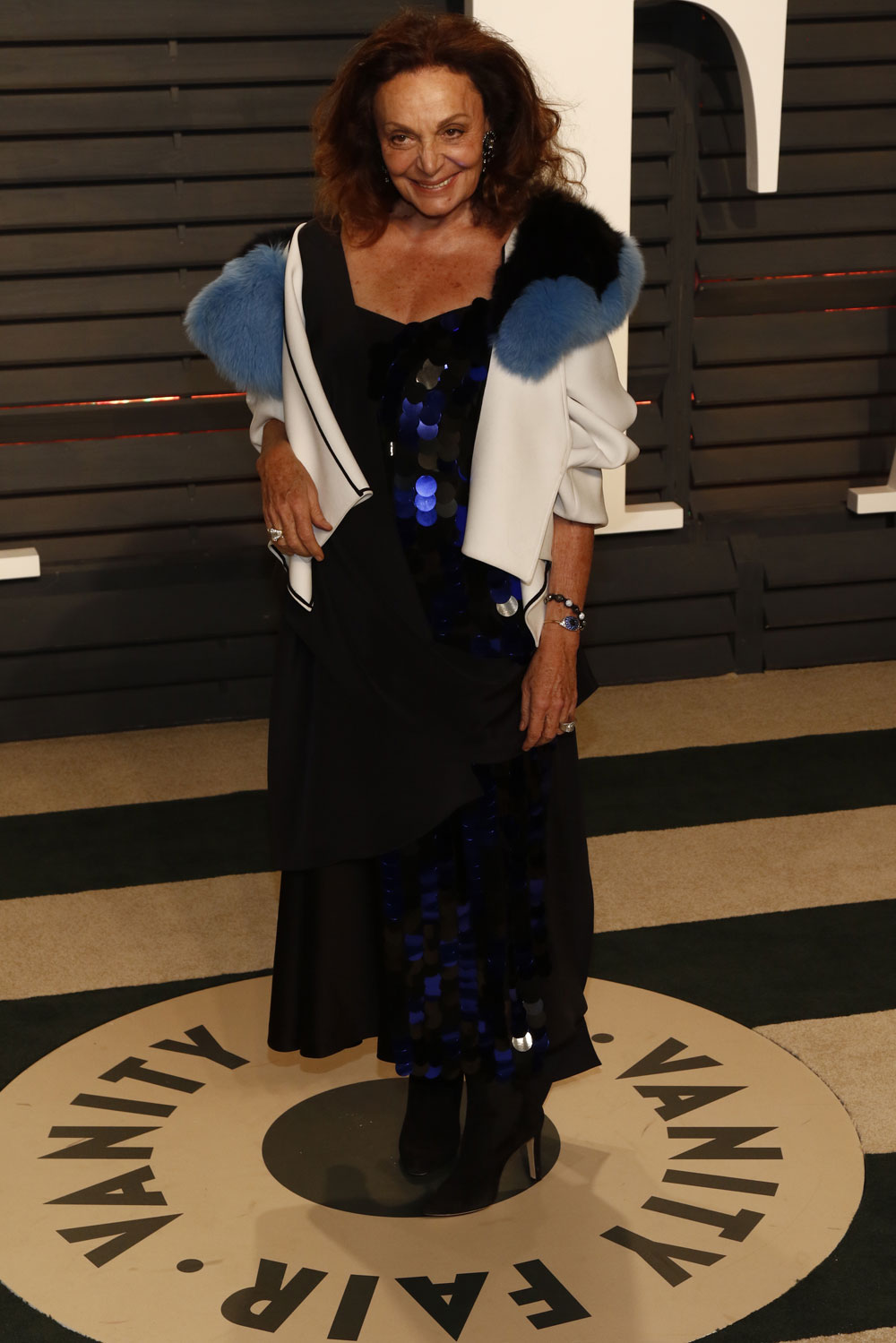 photos credit: WENN and via Instagram