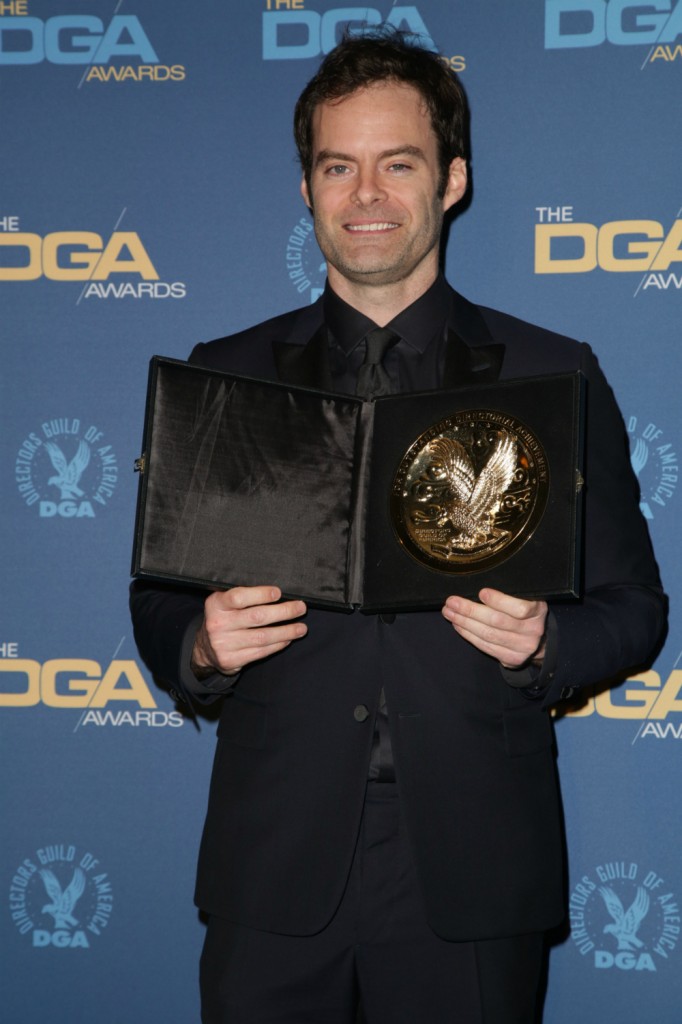 Bill Hader is promoting the second season of his very successful show, Barry, about a hitman who decided he wants to become an actor. The show earned both Hader and his co-star, Henry Winkler, Emmys for their roles. I tried the show but have yet to get into it, but both Hader and Winkler are people I want good things to happen to so I couldn't be happier for their success. Plus, the more the show goes on, the more interviews we get. Hader stopped by Ellen DeGeneres' show and talked about the night he stayed with a ghost cat in a hotel in Ohio. And you all know how much I like a good ghost story!
The ghost cat part:
I just heard from my producer that you have a ghost story

Oh, yeah, I have a ghost story. I was in a hotel in Ohio. And I was asleep and I heard a crash and it felt like when a cat or something darts across the room and knocks something over. So I heard a crash and I got up and I put my feet down and I could feel something at my feet. And I was like, what? And I turned on the light and it was dirt. So a plant had been knocked over. And I was like, well that's weird. And I looked around, I thought something was in the room. And then I went into the bathroom and I looked in the sink and I could see my reflection, like, really vividly in the sink. And what it was, it was filled to the brim with water, filled to the brim. And when I went like this, all the water went and fell down. So I just stayed up all night and watched Sports Center.
Hader said he thought it was a cat because it knocked over the plant and because cats love to play with faucets. He went on to tell Ellen that when he checked out, he mentioned the nocturnal mischief to the hotel clerk who simply said, "Oh yeah, that room's haunted." The only thing I don't understand is Hader said the guy should have told him there was a haunted room up front and he would have chosen the non-haunted room – why?! Ghosts make everything more interesting. I have haunted hotel tour books I consult whenever we travel. I even put 'live-able ghost' on our wish list for the next house we move into.
Following Ghost Cat, Ellen reached in a jar called A Bowl of Interesting Questions and asked Hader a bunch of random stuff. Side note, keeping a Bowl of Interesting Questions is not a bad idea for dinner parties, I might try to make that a thing. Anyway, Hader is so entertaining that even though the questions were meh, Hader makes them charming. When Ellen asked him who makes him laugh the hardest, he said Martin Short. That reminded me of their Royal Family Doctor skit on SNL. I would love to see them in a film together. I hope Short appears on Barry, he would be so good next to Hader and Winkler. Maybe it would get him another Emmy.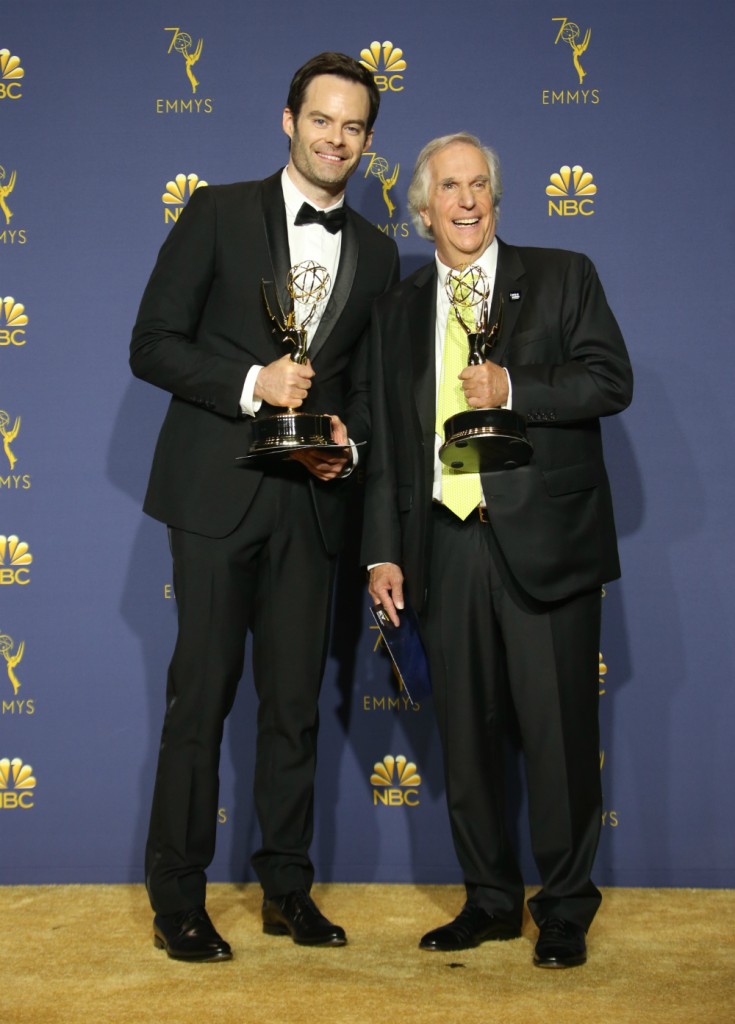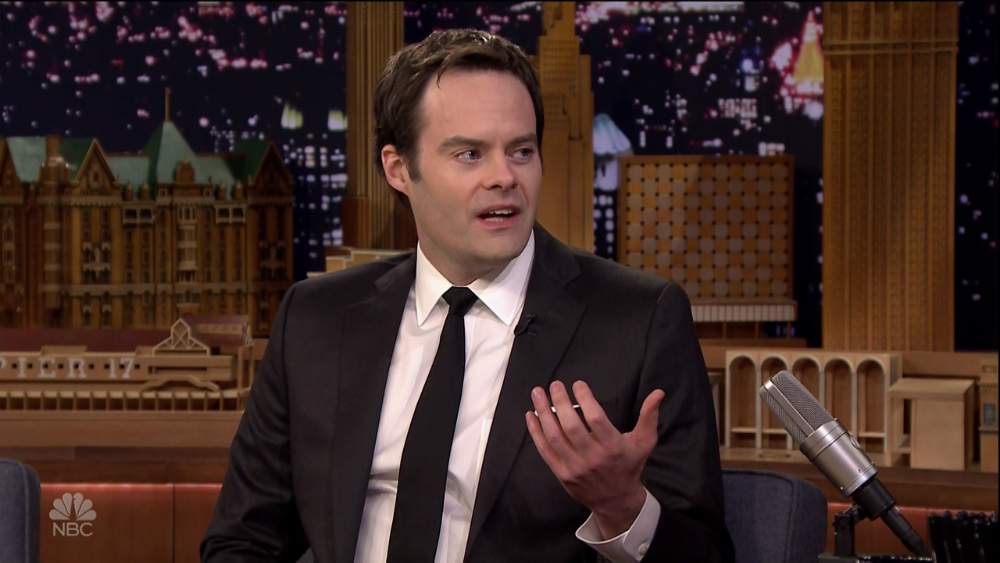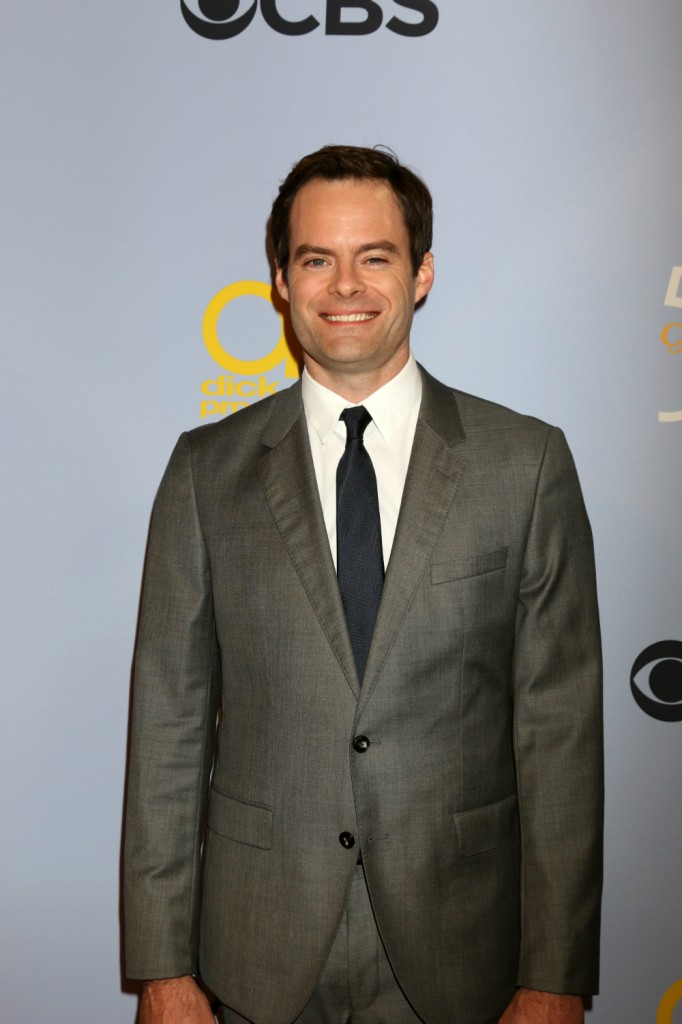 Photo credit: WENN Photos and YouTube