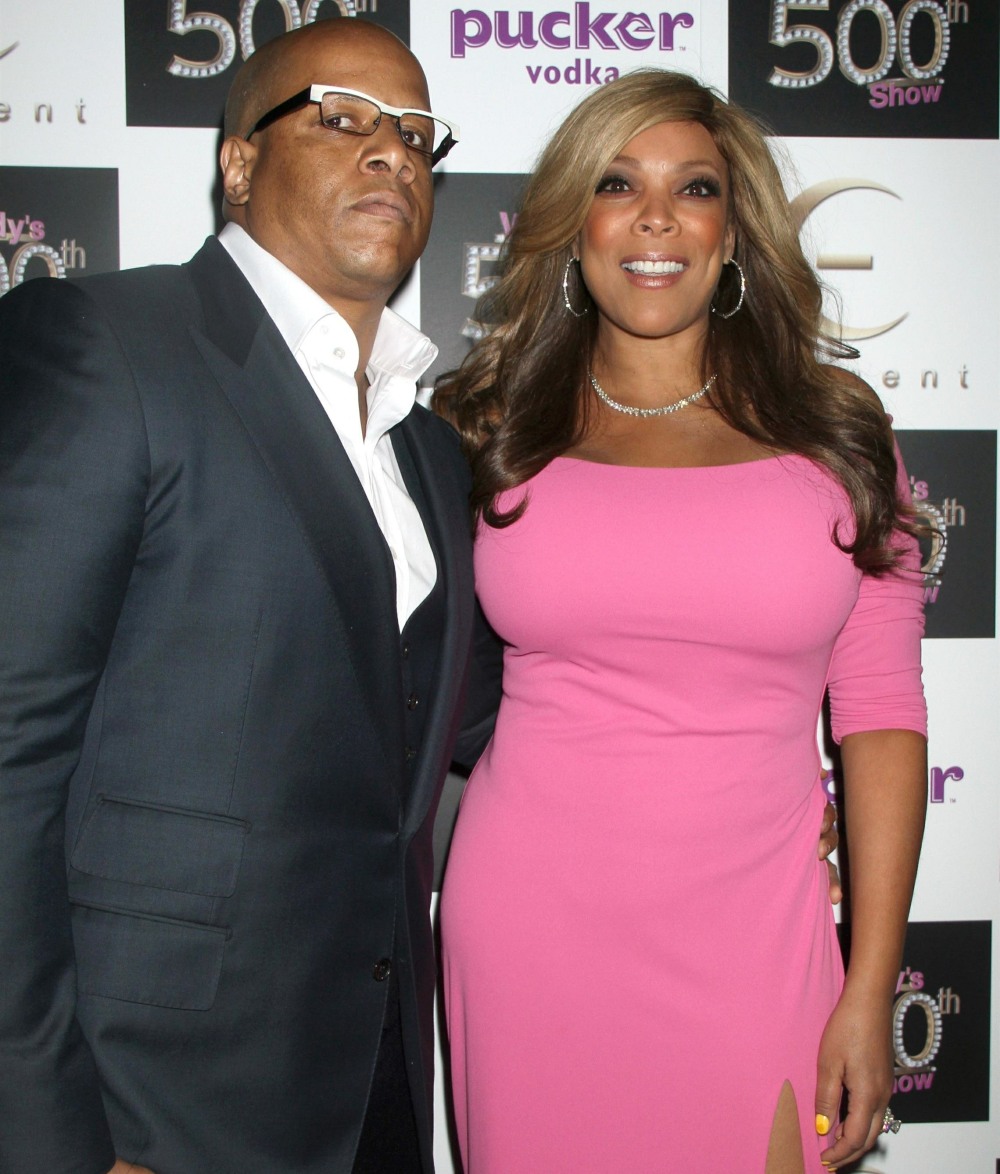 Wendy Williams finally filed for divorce from her husband of 20 years, Kevin Hunter. She announced the divorce last week, after months of drama and terrible shenanigans. The tea on their marriage was so tragic, with rumors of physical and emotional abuse and reports of Hunter fathering a child with his long-time mistress. Wendy finally addressed the divorce on her show yesterday:
Wendy Williams has broken her silence after filing for divorce from Kevin Hunter last week. The Wendy Williams Show star spoke out while hosting her show live Monday morning, reflecting on the motto of her Hot Topics segment, "Their business is our business."

"It's crazy 'cause now my business is your business," Williams said with a laugh. "It's kind of funny. Turnabouts a fair game, I get it. I'm moving out of the sober house in just a few days, you know," she revealed. "It'll be Wendy on her own….I have to tell you, you know, I've been dealing with issues with addiction, alcoholism, and I have a whole new life that I planned for myself and my son. Believe me you, when you lay in a room with no TV and four gray walls all day … this is my life in the sober house, it's one of the best things, honestly, that could have ever happened to me."

Williams, who has long been open about her past addiction to cocaine, said speaking candidly about her struggles on her show has been hugely beneficial.

"You wear a different mask when you're out here," she said. "Everybody has things in their life that they're … not ready to share with the world. Addressing my sobriety, my addiction, head-on has really helped me sort out every single compartment of my life. I have a commitment to me and my son to come out of here better, stronger and faster than ever. And by the way, I will still commit. … I commit that the motto of this show will always be, 'Their business is our business.'"
I'm sort of surprised to hear Wendy being so final about her divorce, and not showing anything but contentment for her next chapter. Maybe she really was done, maybe she had that aha-moment that her husband is toxic, but she sounds so DONE. According to a People Mag exclusive, Wendy's aha-moment came when she found out Kevin had fathered a child with his mistress:
Wendy Williams decided to divorce her longtime manager Kevin Hunter once she learned that he'd allegedly cheated on her, fathering a child, a source tells PEOPLE. Last week, Williams, 54, filed for divorce from Hunter, ending more than two decades of marriage. And the source says she left Hunter after he admitted he had been unfaithful.

"The split is definitely due to Kevin's ongoing infidelity and that his mistress recently welcomed their child," the source says. "Wendy had hired a private investigator and confronted him. He confessed to everything three weeks ago."

PEOPLE was unable to reach Hunter and his alleged mistress for comment. A rep for Williams could not be reached for comment.

"All of the recent drama put a huge strain on Wendy and caused her to struggle with her sobriety as she did everything she could to try and save their marriage," the source says. Filing for divorce wasn't an easy choice, either. "The decision to split was terribly hard for her, but she's regaining her health. She decided she needed to finally put herself first," the source says.
Ooh, she hired a private investigator? That's interesting. It feels like a lot of the drama within Wendy's marriage was already widely known in her circles though, right? People like Charlamagne Tha God were already talking openly about the abusive nature of Wendy & Kevin's marriage for months and years before now. But I guess Wendy just wanted her own evidence, and a neutral third party to confirm the fact that Kevin Hunter had gotten his mistress pregnant. So messy. But I'm glad she's out. I hope it's for good.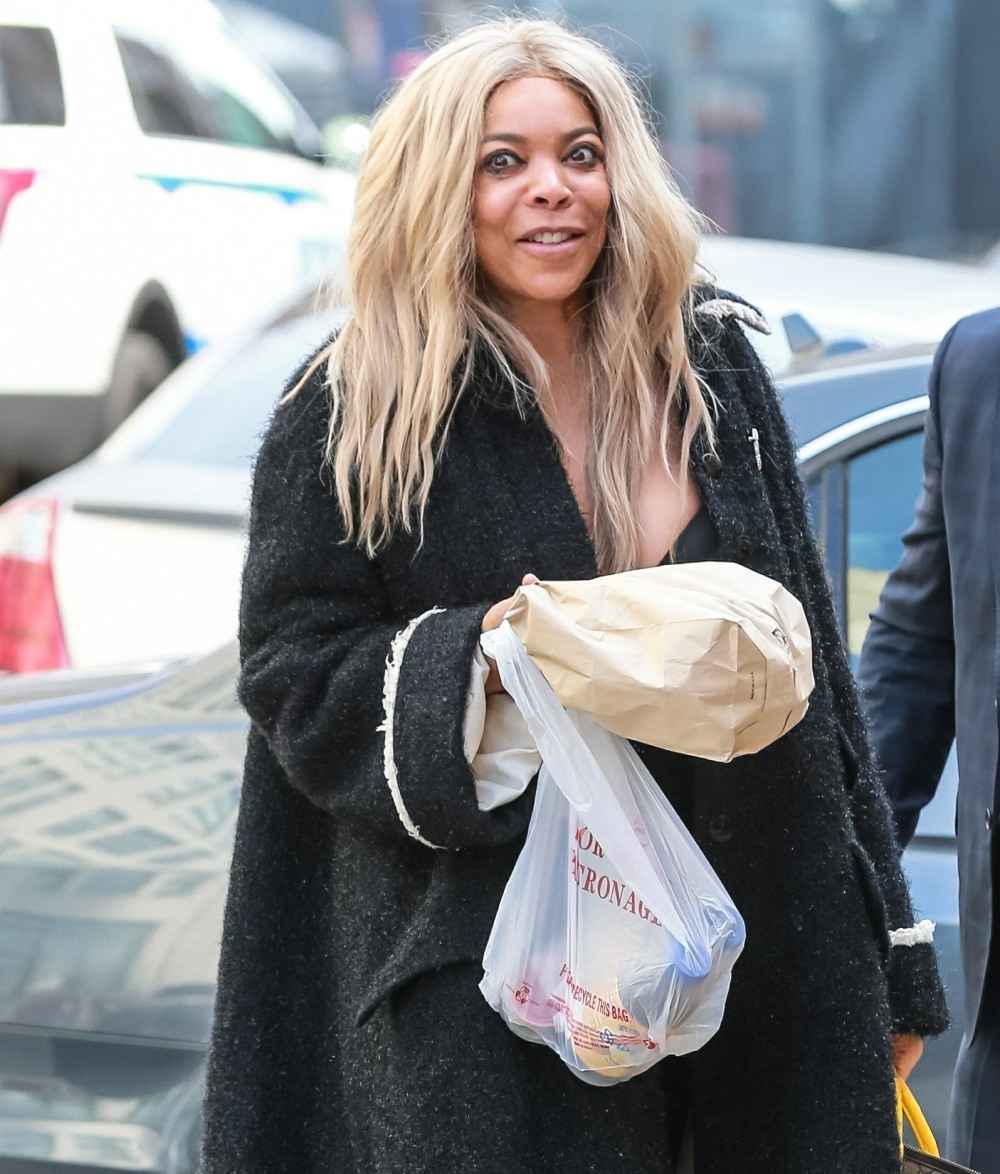 Photos courtesy of Backgrid.