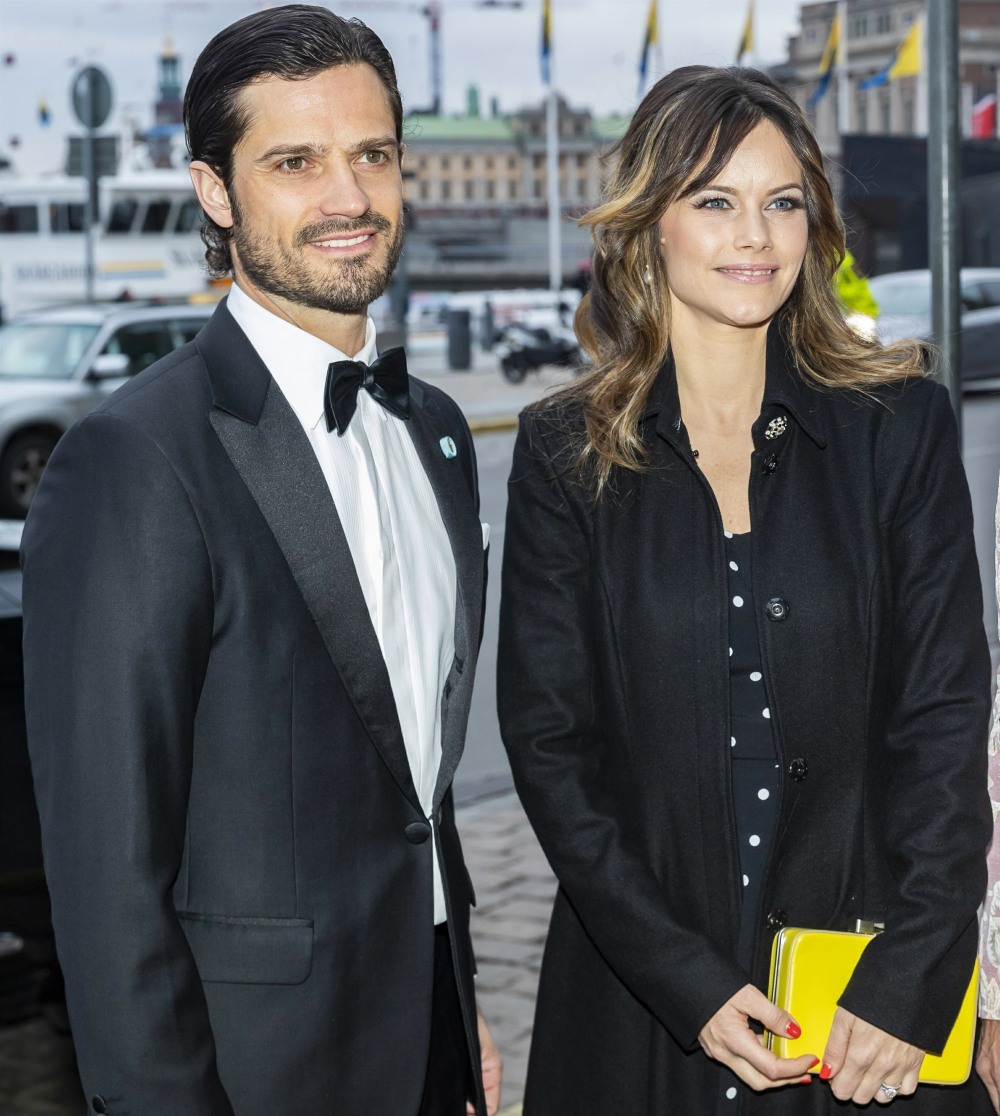 I've believed for some time now that Sweden's Princess Sofia – formerly Sofia Hellqvist – probably has naturally light hair. My guess is that she's a dirty blonde or she just has light brown hair, and at some point, she just committed to a darker and richer brunette shade. I love the darker hair on her – it suits her, it makes her eyes pop, and it makes her look sort of a like a throwback '70s model, especially with the gap in her teeth. I've always wondered why we don't talk about Sofia's hair more often actually, especially given all the ink that's spilled over Duchess Kate's curls and wiglets. I guess it's because Swedish royals in general are more low-key. Anyway, Sofia got some gross-looking bronde highlights and I hate them.
Princess Sofia of Sweden is switching things up! After rocking dark brunette locks, the royal mom of two has recently stepped out with a much lighter hair color. Sofia, 34, is experimenting with blonder-than-ever highlights, adding a springtime glow to her look.

The new 'do was on full display when Princess Sofia and Prince Carl Philip headed to the 100th anniversary celebration for the Sweden-America Foundation in Stockholm last week. Paired with a black dress with white polka dots, Sofia's color change was accentuated by a wavy style with pieces pulled back and twisted together.
I feel like these kinds of chunky highlights are a throwback too – those highlights were everywhere circa 1998-2004. It's very proto-Real Housewife. If I was in charge of Sofia's hair, I would make her go back to a richer brunette with no highlights, regardless of the season or what's trendy.
Also: I feel like the problem is the highlights PLUS the weird ombre look PLUS the feathered/fringe cut around her face. She was aiming for '70s but this is just a disaster. Grow it out, and dye it a darker brown. If she has to do highlights, she should go for more on a red/auburn look and definitely not so chunky.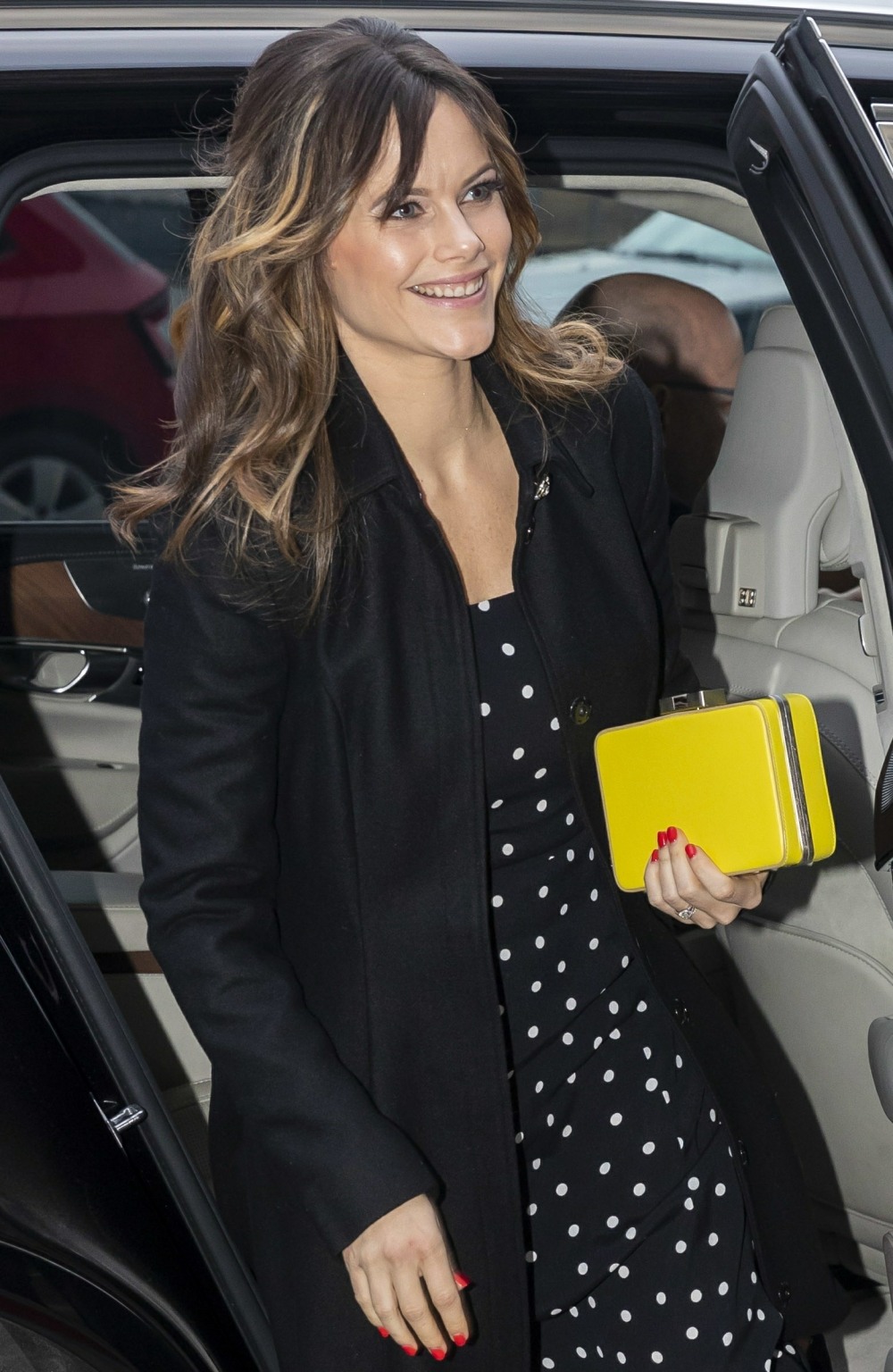 Photos courtesy of Backgrid.