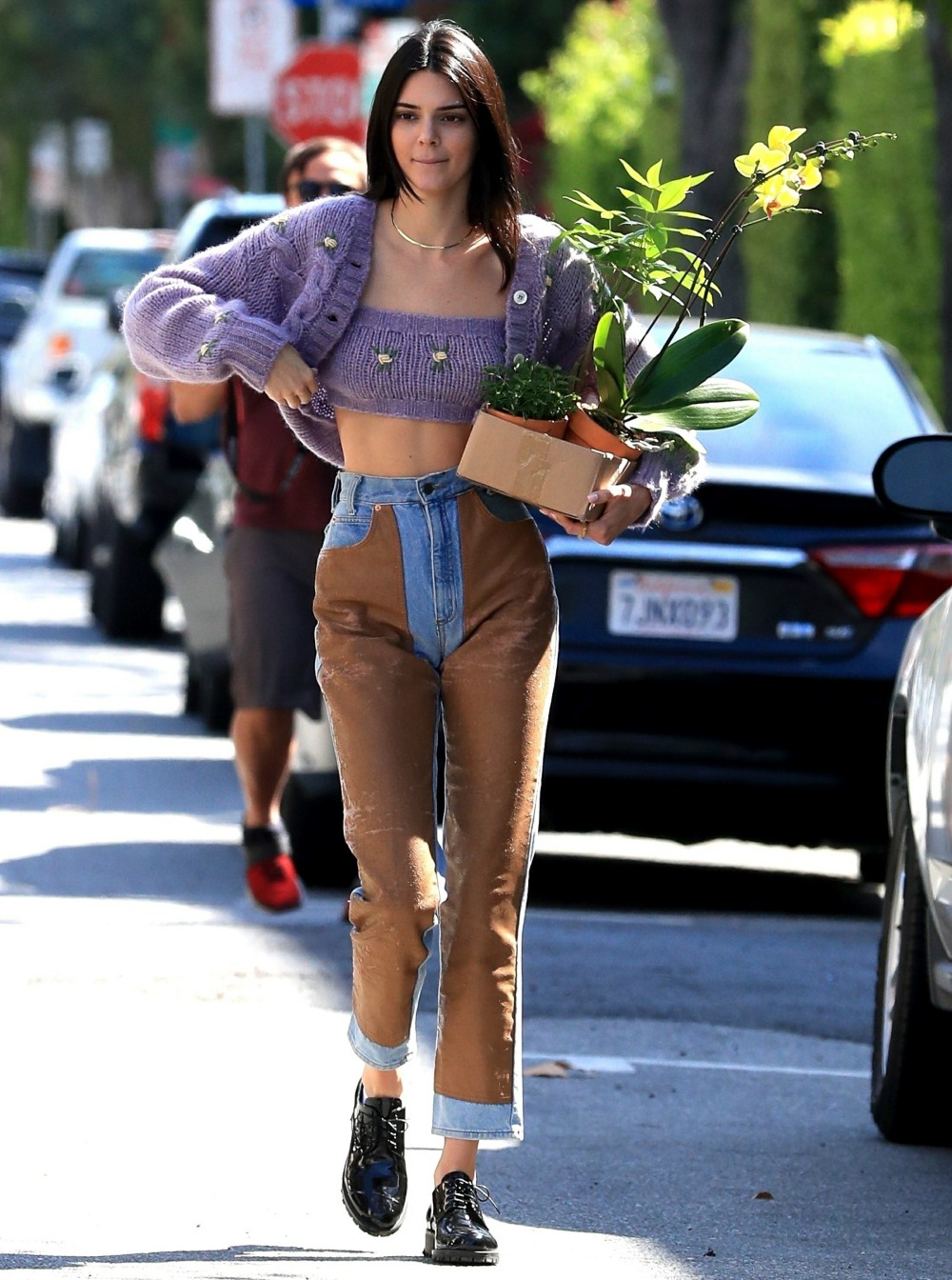 The Kardashian-Jenner women have different kinds of body types, some of them because of genetics and some because of surgery. I tend to believe Kourtney Kardashian is pretty real – she has breast implants, but other than that, she's just got a petite, athletic figure. Both Kourtney and Kim are pretty short – under 5'3" I believe – which means they both take after the Kardashian side of the family. Kris Jenner is a tall woman with long limbs, so maybe that's where Khloe gets it. Or maybe Khloe's biological father was never Robert Kardashian. As for the Jenner sisters, Kylie has always felt like the outlier genetically – where did her curves come from? Why isn't she tall and lanky like both Caitlyn Jenner and Kris? The answer (I've felt) is that Kylie's body is the product of multiple surgeries and augmentations. Kendall Jenner is the one built the most like her dad, and she clearly comes from Jenner stock. Plus, the only part of Kendall that's been augmented is her face (her lips are stupid). She's refreshingly without breast or butt implants. That weirdly makes her stand out in her family, and she knows it:
Kendall Jenner has admitted that she didn't feel as though she fit in with her sexy sisters, as she didn't inherit their 'boobs or curves.' The famous model told The Telegraph: 'My sisters are a lot curvier than me. They have boobs and I don't have boobs. Growing up being this little twiggy girl, I saw my sisters and always thought, "Oh no, am I supposed to be sexy like them?" I almost felt like I didn't fit in for a part of my life."

The 23-year-old reality star topped Forbes' World's Highest-Paid Model list in 2018 and has a reported net worth of around $30million. She also told the publication that she is quite different to the rest of the clan.

The beauty said: 'I'm not necessarily a lot like them. I like that I have a different vibe to everyone. I like to do different things. And that's OK.'

Kendall is one of the most sought after models in the world but said: 'I try not to think of myself as an icon too much.'
I hope to one day say with a straight face "I try not to think of myself as an icon too much." It implies that she IS an icon but she's just too humble to admit it. Which makes her doubly iconic. Or something. As for the conversation about body types… obviously, in that family, it's not surprisingly that Kendall was taught (explicitly and through example) that women were only "worth" something if they were sexy, and sexiness was defined by their often-times enhanced curves. But really, when you're very young, most women just want what they don't have. I had C-cups when I was like 12 years old and I always wanted to know what it was like to be long and lean and have a small bust.
Photos courtesy of Backgrid.