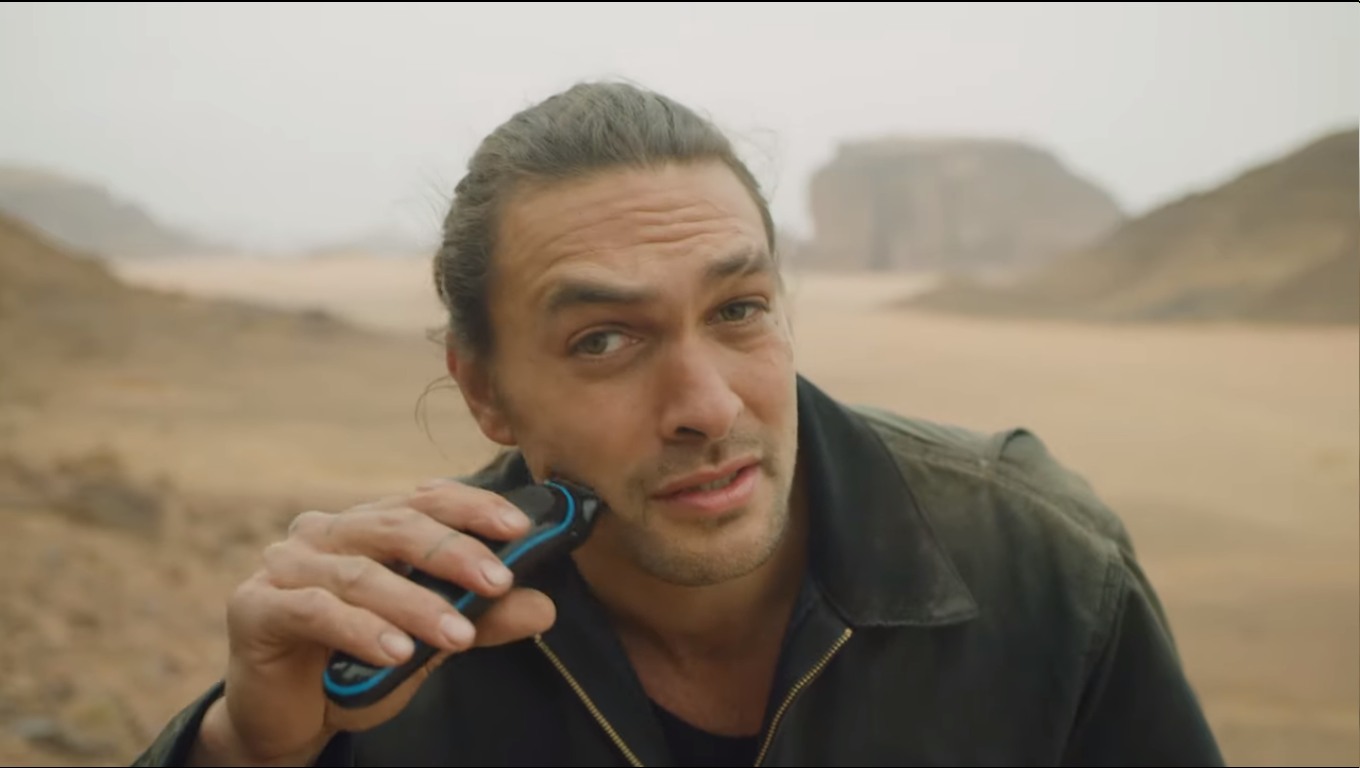 I know many ladies don't like Jason Momoa's "wild man" aesthetic, but I've always enjoyed it. I like that he marches to the beat of his own drummer sartorially and with his personal grooming. The man apparently hadn't shaved since 2012, but he decided to finally take a razor to his wild-man beard in the name of environmentalism and raising awareness about plastic. He posted a video where you get to see him shave as he looks around at all of the plastic litter.
Beardless Jason is still hot, to be fair. Beardless Jason could still get it, and he's honestly just a very attractive man in general. But Beardy Jason is still my favorite. Beardy Jason looked like he would be an animal in bed. Beardless Jason looks… well, like he would still be good in bed, but maybe he would also annoy you by making goofy "jokes" right after. Also: HIS PANTS in this video. That's like a whole other conversation. He owns bold black and white striped pants. He wears them with an army jacket.
He's super-earnest though and I don't hate it. It's just another reminder that we're really f-cking up this planet.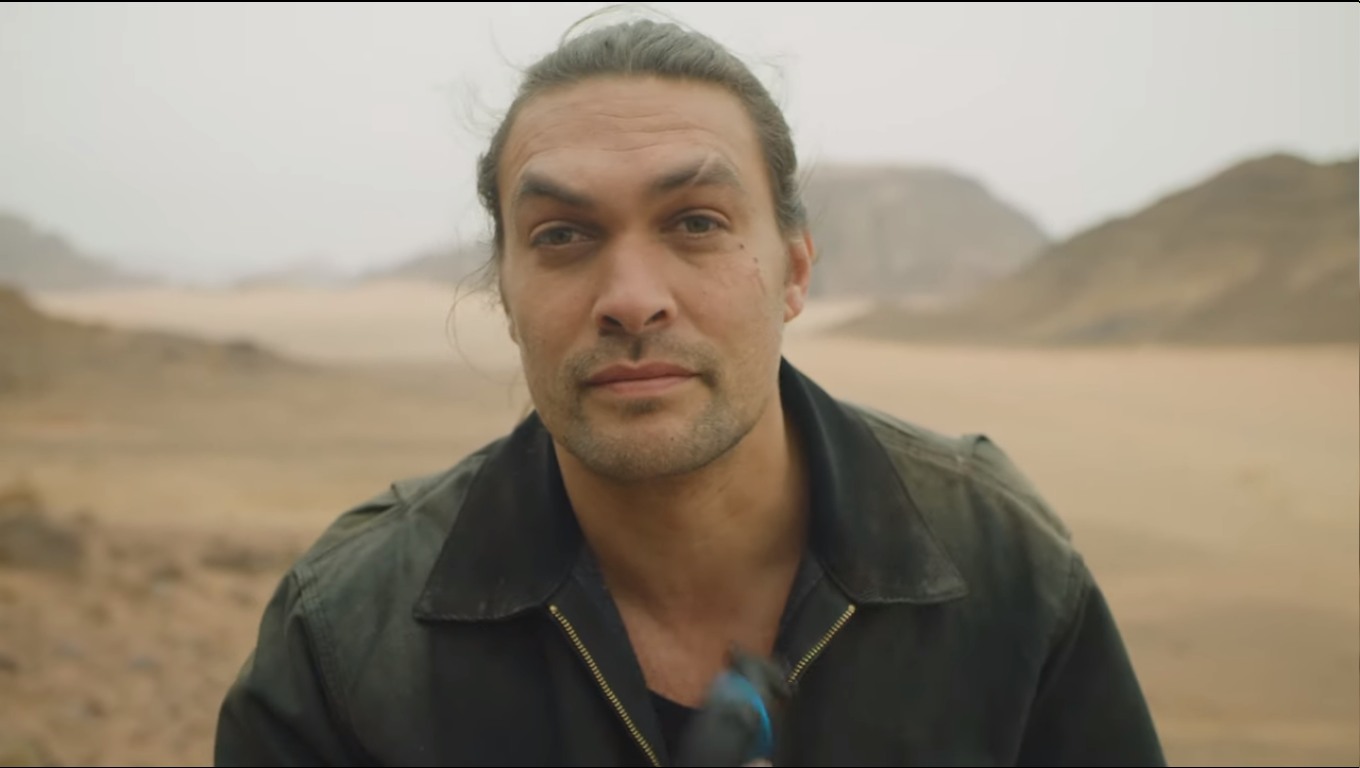 Screencaps from Momoa's video.