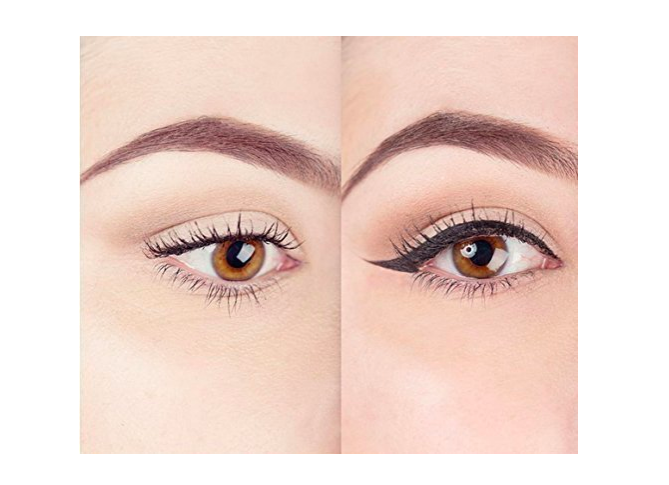 Thanks to Nikki for asking for a cosmetics post! I use Mary Kay foundation after going to a party years ago and getting matched. I tried Prescriptives again after they brought it back and the color was perfect, but the foundation I bought was a bit cakey. I think I may try Virtual Skin next. So that's why there's no foundation recommendation. Let me know if you have one you like, I just find it very personal and based on your skintone. Also lipstick doesn't really do it for me. Although I have plenty and use it there's not one brand I love. Some of the products below I've used for years and some are from readers. If you have any recommendations for anything from Amazon or post ideas please comment with that as it helps!
A neutral eyeshadow palette with versatile gorgeous colors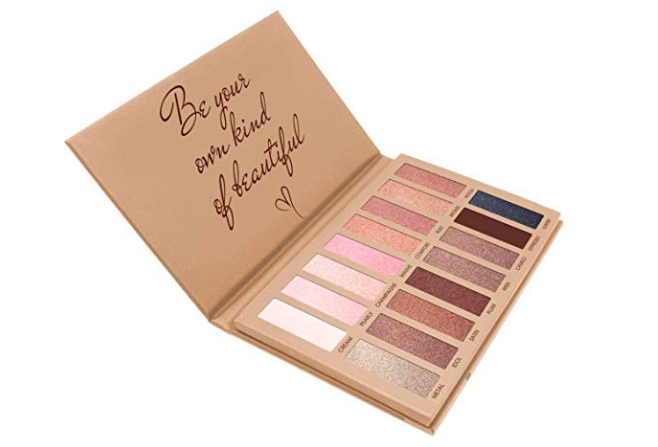 I've recommended this eyeshadow at least twice. A couple of weeks ago I even ordered a new palette as my old one ran out of my favorite colors. This is a wonderful very affordable palette with so many pretty colors to make different looks. I have the nude exposed palette but the nude matte and nude natural palettes are also very nice. People call this
"smooth, blendable and pigmented" without a lot of fallout and say it's just as good as more expensive premium palettes.
An eyeliner pen that lasts through sweat and tears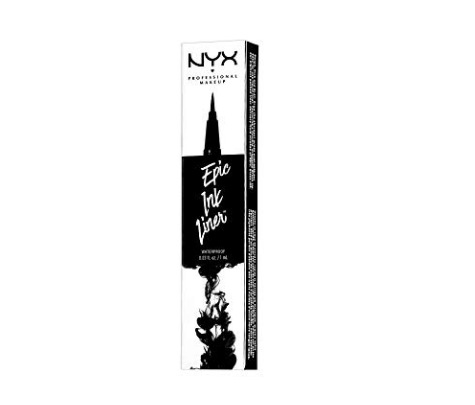 I used to use Kat Von D's tattoo liner but I switched to NYX, which is just as good for less than half the price. Reviewers write that this "will not smudge or transfer even if you cry or sweat" and that it stays on, even if you have oily eyelids. It also makes it "super easy to get that perfect line."
A contour stick to define your best features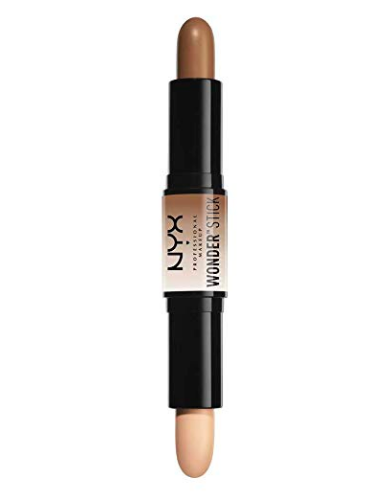 This is an excellent contour stick that you just apply directly and can blend with your hands. If you're uncomfortable with contouring and worry it will give you Kardashian results, you can go lighter with it and this would be a nice starter product. (Don't be discouraged by their photos of how to do this, there's more below.) This helps define cheekbones and your jawline and can even make your nose look smaller. People say it "goes on smoothly and is easy to blend" and that it washes off easily. Some people say the universal shade is too light. I'm very pale and use medium. All I do is draw light lines down my nose and under my eyes and dark lines under my cheekbones, on the side of my nose, on my jawline and at the top of my forehead. I do not do triangles, spot zones or anything like that. It's similar to this photo except I put on foundation first then just use the contour stick to make lines with two colors. Here's a tutorial for it, I've linked to the relevant part, but again I don't use this much highlighter. It works and I do think it makes my face look sharper. I've also used powder contouring, but this is easier.
Winged eyeliner stamps to make glam looks easy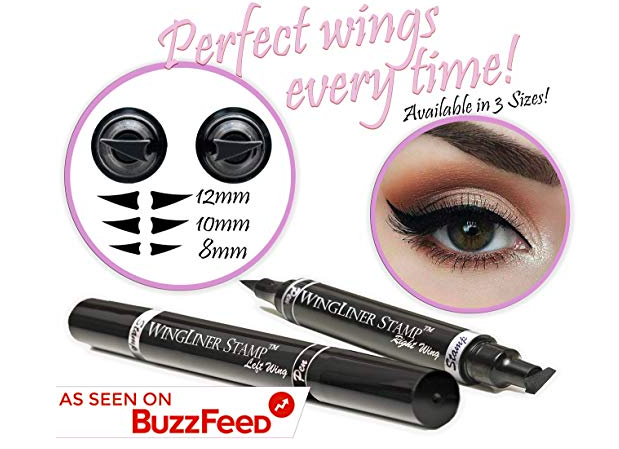 I don't do winged eyeliner as I've tried to follow tutorials and it always turns out awful. Reader Ellie loves this product, which comes with two pens featuring eyeliner on one side and a stamp for either the left or the right eye on the other. She said that this makes it a breeze to make both eyes symmetrical. This comes in three sizes from small to large. Users call this "brilliant" and say it makes fast, easy, consistent and "perfect wings." The eyeliner pen is also said to be very good.
Eyebrow stencils are a game changer for your face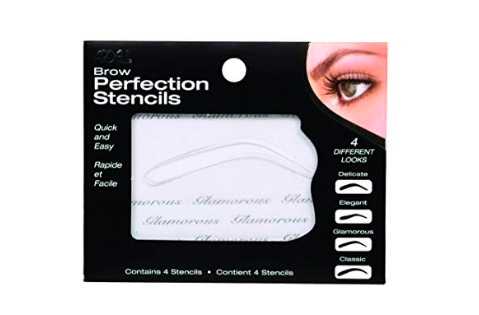 I love Ardell brow perfection stencils and can vouch for them, but they're not as highly rated as this kit, which has many more stencils. It really depends on the size of your face but they fit mine perfectly and I've used them for years. Filling your eyebrows makes a huge difference in your overall look and with these it's so easy to get perfect brows. I just use Maybelline ultrabrow powder and have been wetting the brush for a more dramatic look. These come in different size and shape options from more elegant to full classic brow.
A sunscreen that blends like high end face cream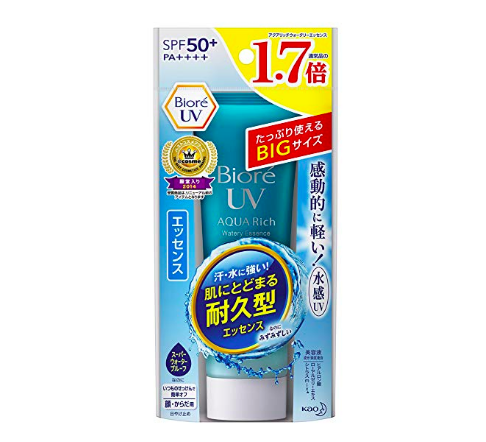 Lila recommends this product from Japan, which you can buy on Amazon. She writes that "This stuff feels more like fancy face cream than any other sunscreen I've ever worn" and that "it disappears into skin and doesn't smell of sunscreen or feel greasy, even after repeated applications." Others call this fantastic and "the holy grail of sunscreen."
A waterproof mascara that women rave about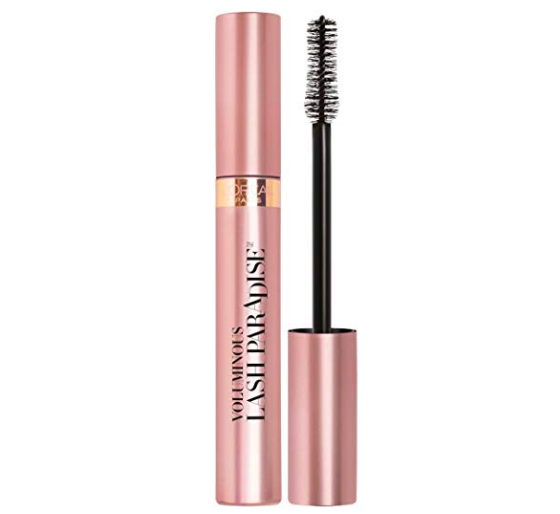 My favorite mascara is currently one that you can only buy overseas, it's also L'oreal, but I know what I'm buying next after reading the reviews for L'oreal Voluminous Lash Paradise. This was recommended by Goofpuff in our last post. Women call this the "best waterproof mascara ever" and say it adds gorgeous volume and lasts all day without smudging or flaking. It's also said to come off easily, which is always a concern with waterproof mascara. (Update: this previously linked to the non-waterproof version, which is here.)
A lash comb for perfectly separated lashes without clumps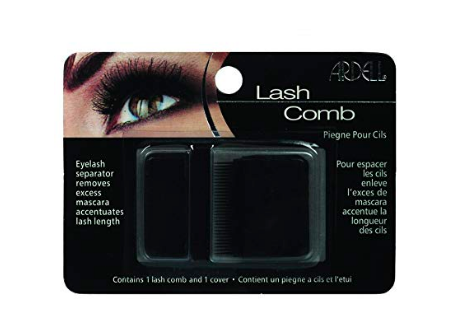 I used to use a lash comb by Rubigo, which is a brand that still exists but is hard to find. (On their website you have to order three combs to place an order.) I switched to Ardell, which is just as good. BTW you can get this at larger CVS stores if you don't want to order in bulk. This is a product that I never want to go without. It's so much more precise than the stupid plastic comb on the big dual lash brushes. A toothbrush doesn't even come close to the results you can get with this lash comb, which gets out all the clumps and little extra bits. You won't want to use the cover for this though as it can damage the comb. I can relate so much to the woman who wrote "I bought my first lash comb over 30 years ago and loved it but lost it." YES. I have used one of these since I was a teenager too.
Little eyelash inserts that look glam but natural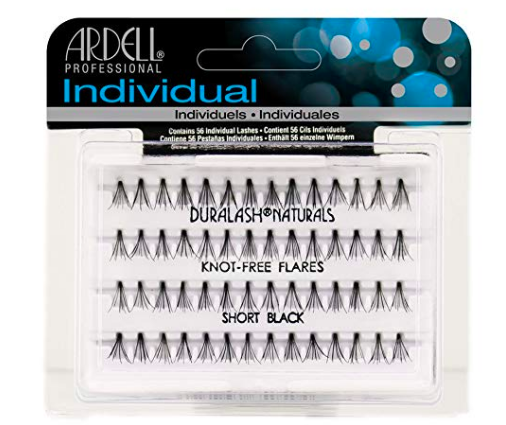 I'm too much of a scaredy cat to do a full false eyelash. Last year I ordered those high end magnetic eyelashes everyone was raving about. I hated them and returned them. These little false eyelash inserts can give you a beautiful, natural-looking lash. For a night out I just put on my full makeup as usual and stick two of these on the corner of each eye. I get compliments and hardly anyone can tell they're falsies. You will need some glue with these. I stick a little on each lash and remove them at the end of the night. I recommended starting with the short version linked above but there's also a combo pack available that comes with three sizes, the adhesive and remover so you can see what works for you.
Thanks for reading and commenting on our affiliate post!