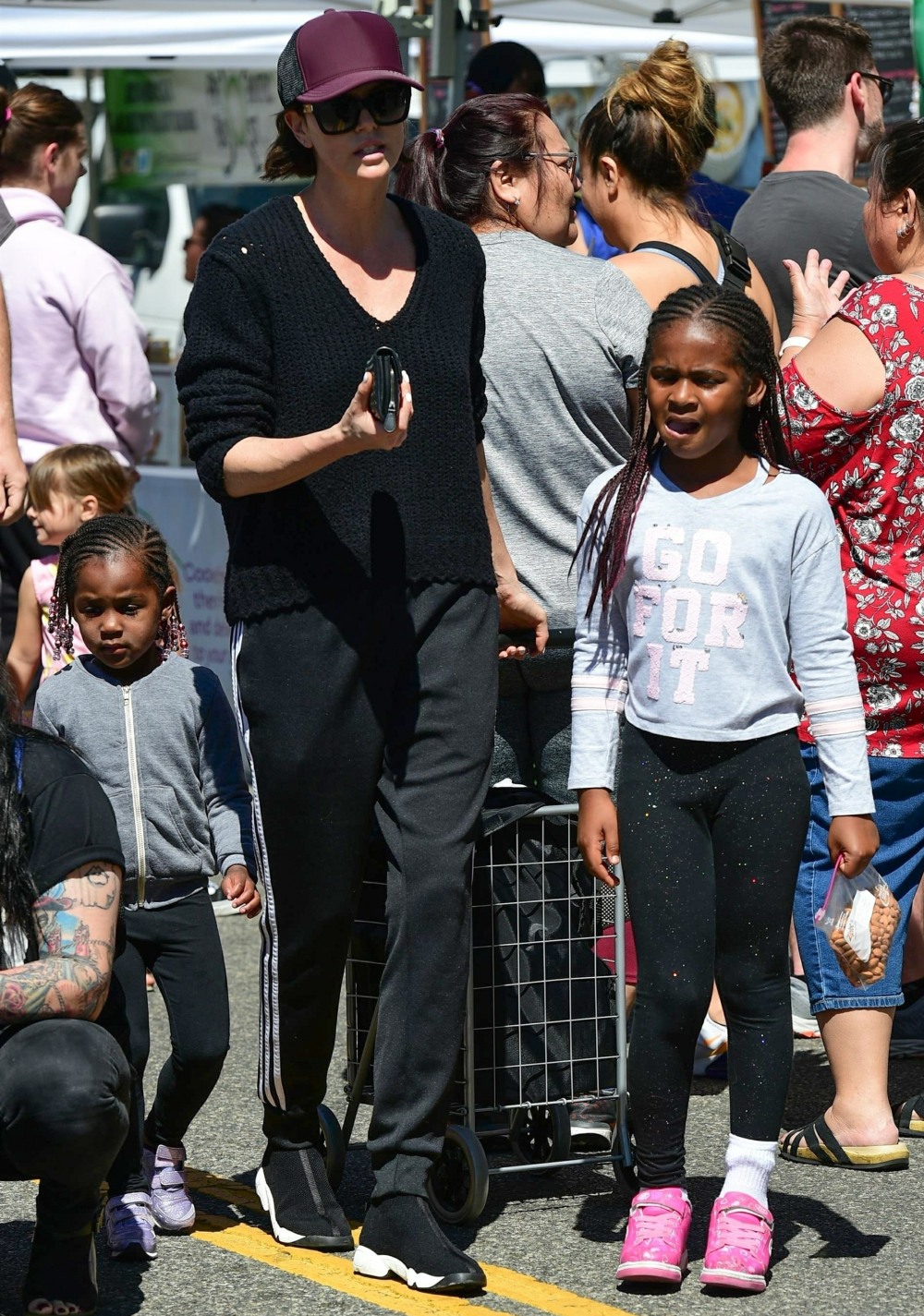 In a cover interview with Elle last year, Charlize Theron spoke about her two adopted children, calling them "my two beautiful girls." In other interviews, she made references to having "two African-American daughters" and being the mother of "two girls." When she adopted Jackson Theron seven years ago, everyone identified Jackson as a boy, including Charlize. As Jackson grew up, the child began to wear blonde wigs like Elsa from Frozen, and Jackson was photographed in dresses and more. There was low-key gossip about it on some blogs, but now Charlize is confirming things, I guess: Jackson identifies as a girl and always has identified that way.
She is a doting mother-of-two. And Charlize Theron was just like any other mom as she embraced her eldest child, Jackson, on Wednesday, in Los Angeles. The star – who adopted Jackson as a baby and introduced the child as her son – explained that Jackson is every bit as much a girl as her three-year-old sister, August.

'She looked at me when she was three years old and said: "I am not a boy!",' said the star, when asked. She continued: 'So there you go! I have two beautiful daughters who, just like any parent, I want to protect and I want to see thrive. They were born who they are and exactly where in the world both of them get to find themselves as they grow up, and who they want to be, is not for me to decide. My job as a parent is to celebrate them and to love them and to make sure that they have everything they need in order to be what they want to be. And I will do everything in my power for my kids to have that right and to be protected within that.'
I go back and forth on what I think about how Charlize talks about her daughters. On one side, Charlize gets photographed with her kids often enough to where there was already speculation online about Jackson. In that sense, I see Charlize as just acting as an advocate for her daughters and being a very public example of a parent who accepts and loves her children, come what may, and normalizing everything about having a transgender child. On the other side, I do feel like this should be a private family thing until Jackson is older and able to talk about it herself, you know?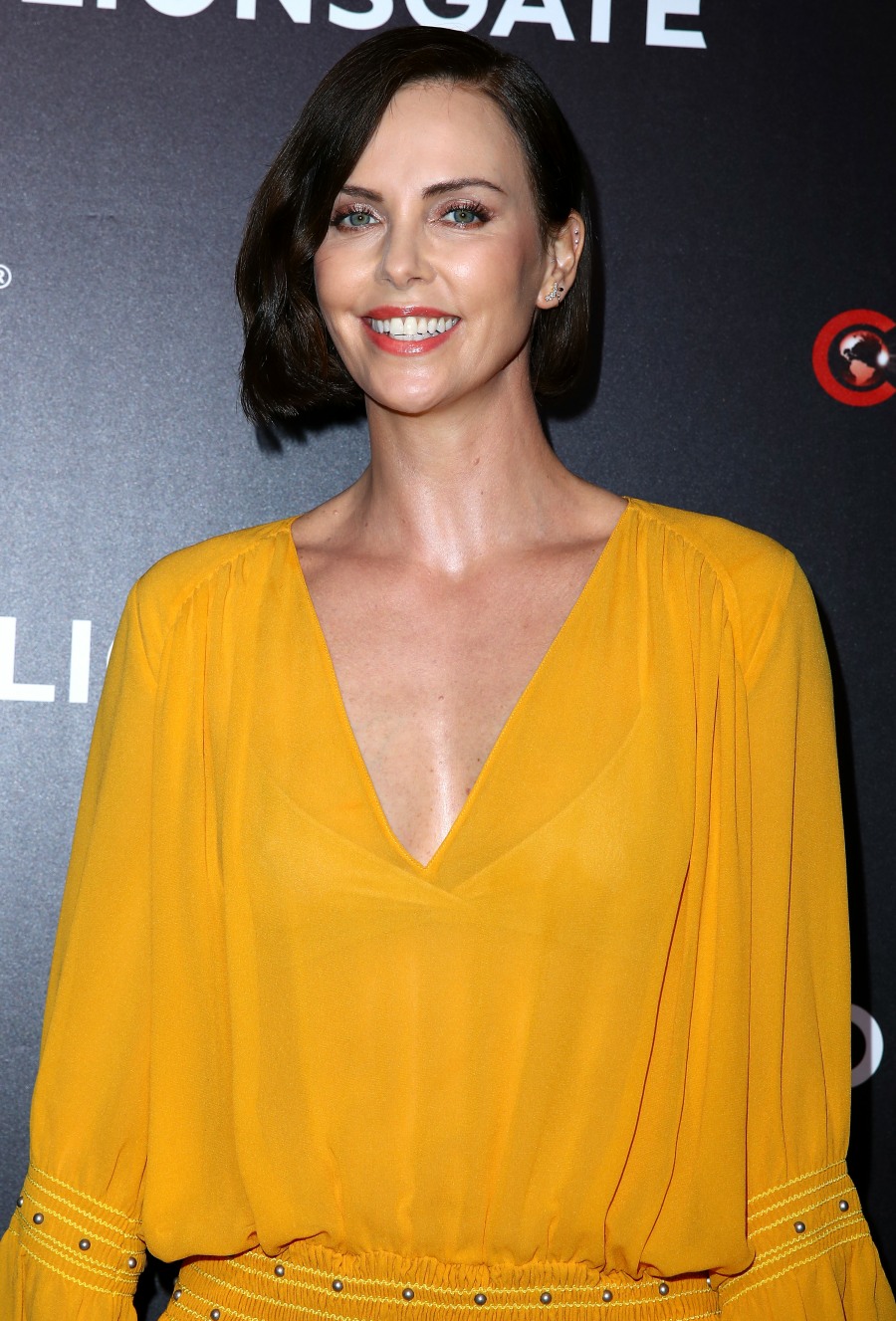 Photos courtesy of Backgrid and WENN.