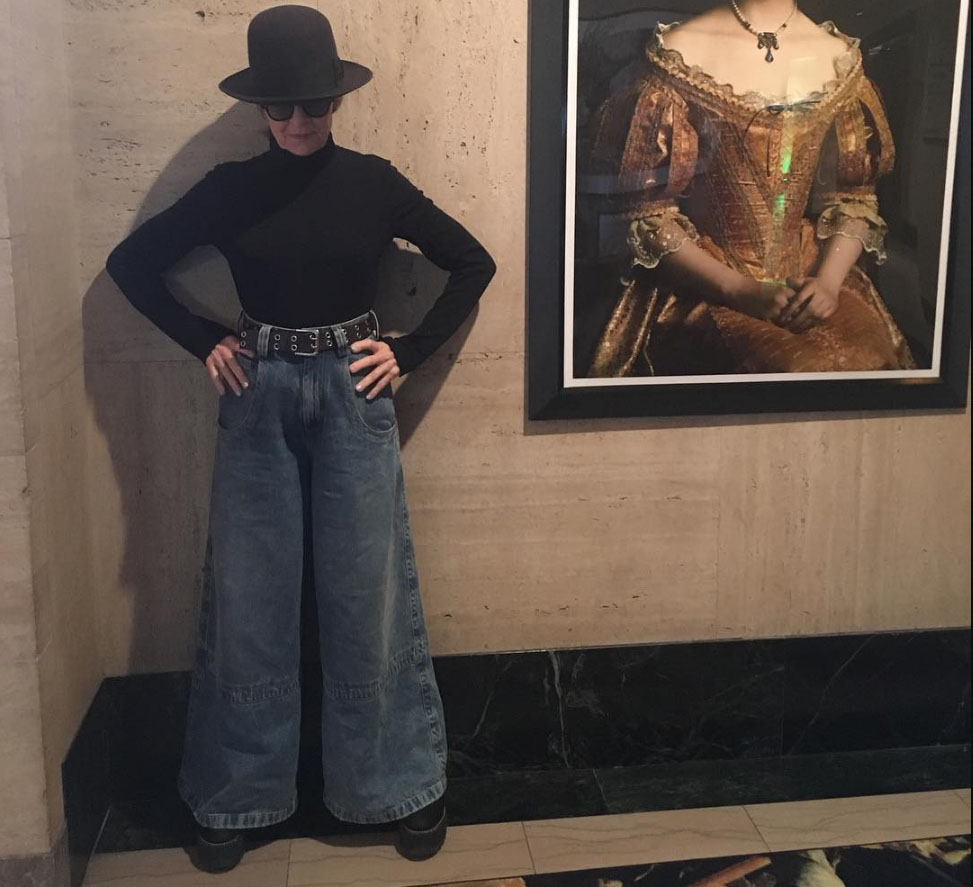 Diane Keaton posted the photo above with a caption I'm translating for you in mixed case below. (Hers was all caps.) She was wearing a pair of wide-legged jeans with a black grommet belt, a black turtleneck and one of her signature hats, except this one was large enough to look like something Pharrell Williams would wear. Plus she had on a pair of black platform shoes. She was magnificent, people noticed, and she got all sorts of compliments during her trip to Wilmington, Delaware.
Regarding these pants: this is seriously true. I wore them on the plane. I wore them in the Hotel Dupont. I wore them in the Delaware Art Museum. I wore them on a long walk through the Wilmington streets. I'm wearing them on the train to NYC. I've never received more compliments on anything I've ever worn in my entire life.
Yes these pants are outrageous and they look like those skater jeans from the 90s, but she's rocking that look. She knew enough to pare it down with her top and accessories and let the jeans stand out.
After that everyone asked Diane where she got them, including Debra Messing, Lisa Kudrow, Tracee Ellis Ross and Aubrey Plaza.
Diane delivered! They're Maison Margiela which means they're unaccessible to us plebes. I checked and similar pairs are going for around $480 on Net-A-Porter. However I found a dupe on Modcloth for $99.
As I often write, I'm an avid Goodwill shopper. I have a separate shelving unit just for jeans arranged by color and type with little labels (I have a labelmaker!) like "skinny," "distressed," "capris," etc. I checked the "flares & bootcut" section, which has the most jeans I don't wear. There is a nice pair of Joe's flares in there that I've worn a few times and there's bootcut Banana Republic jeans but nothing like this. I'm pretty sure I had jeans which were similar to Diane's but I didn't have the guts to wear them and donated them back. I'm going to look for jeans like that when I thrift! I know they're huge and attention-getting, but they look amazing. I love that the 90s is back in fashion and I already rock the scrunchies, the velvet and the combat boots. May as well go all-in ridiculous jeans like this. Also I already have a grommet belt similar to that! I do.
This lady has STYLE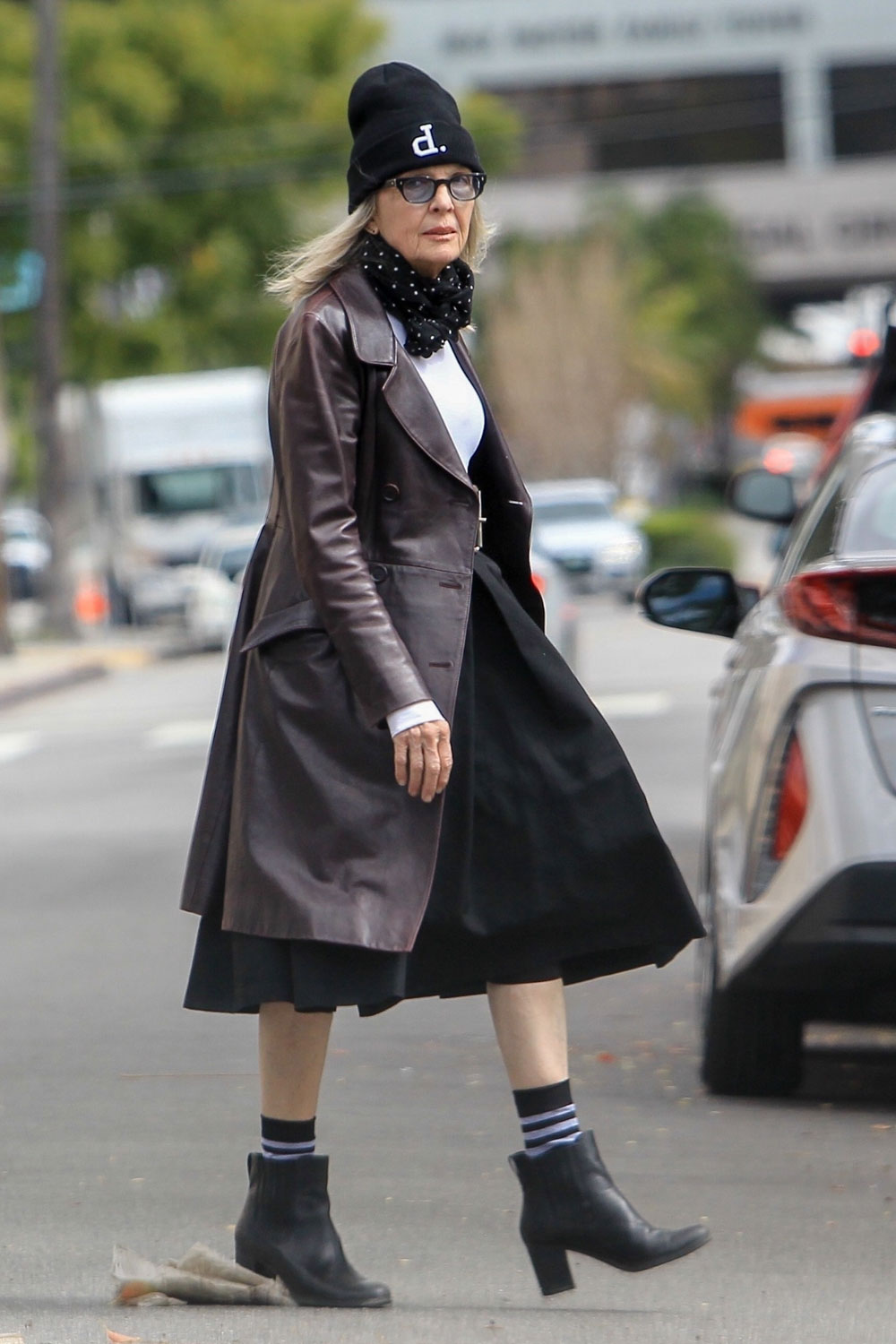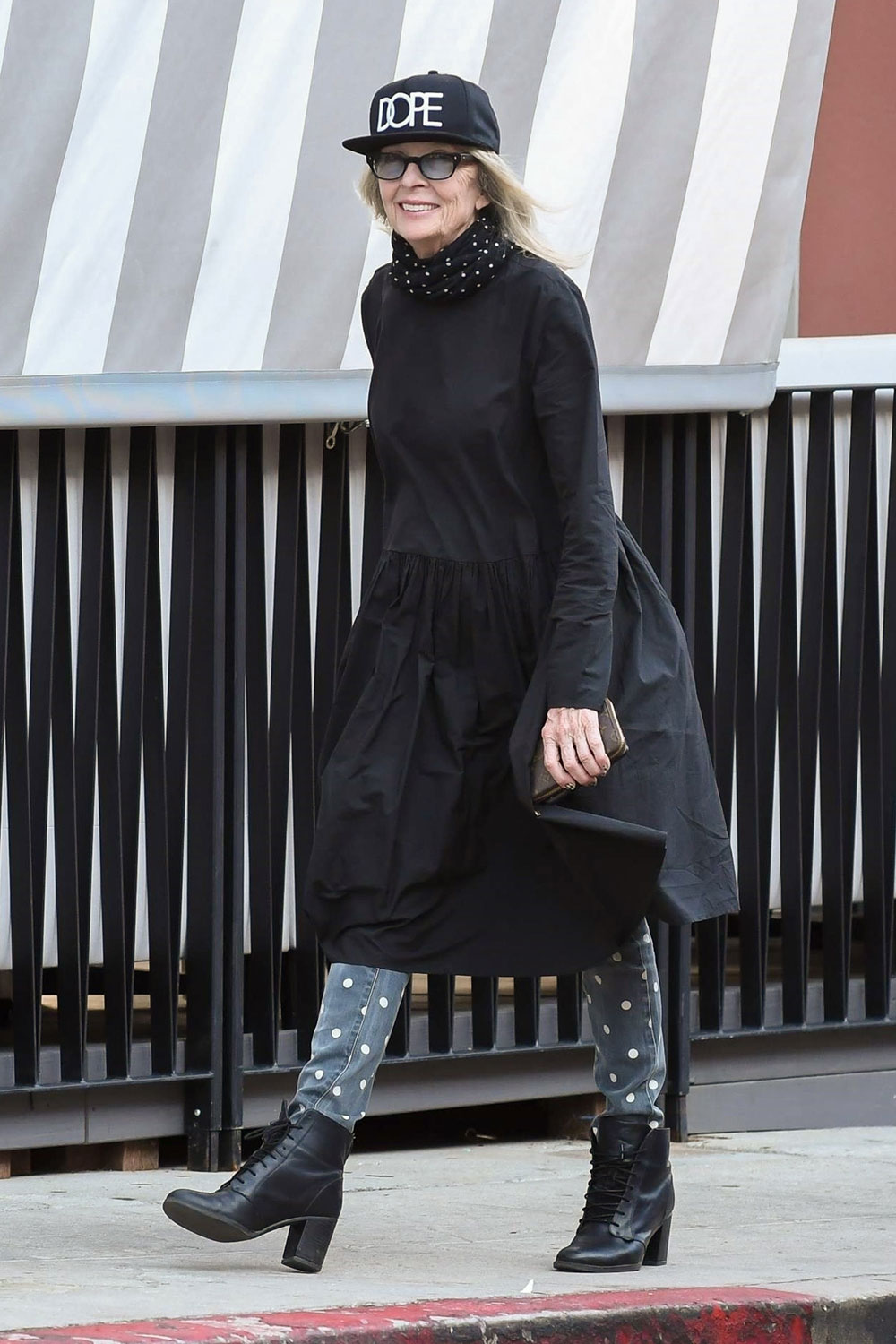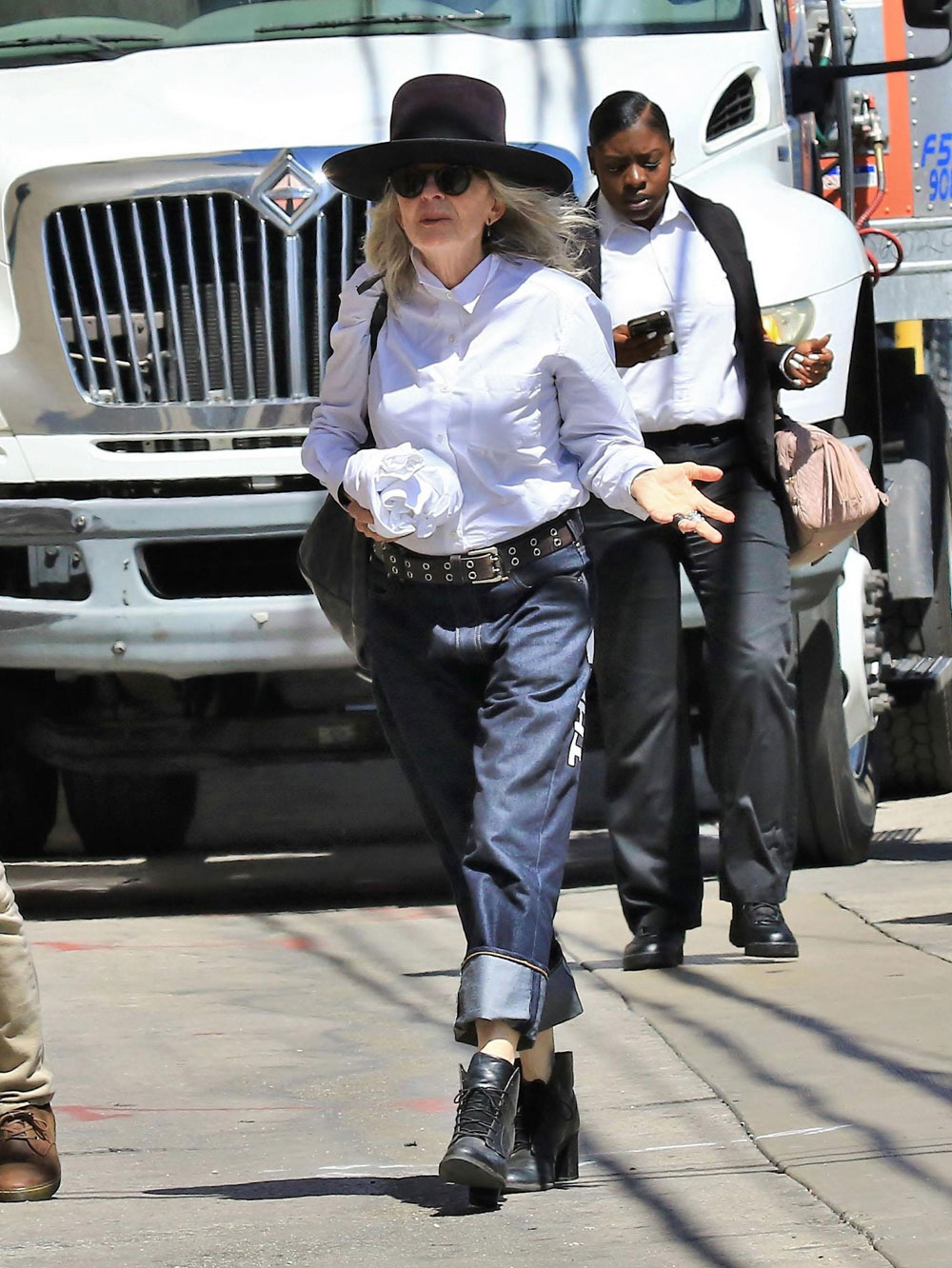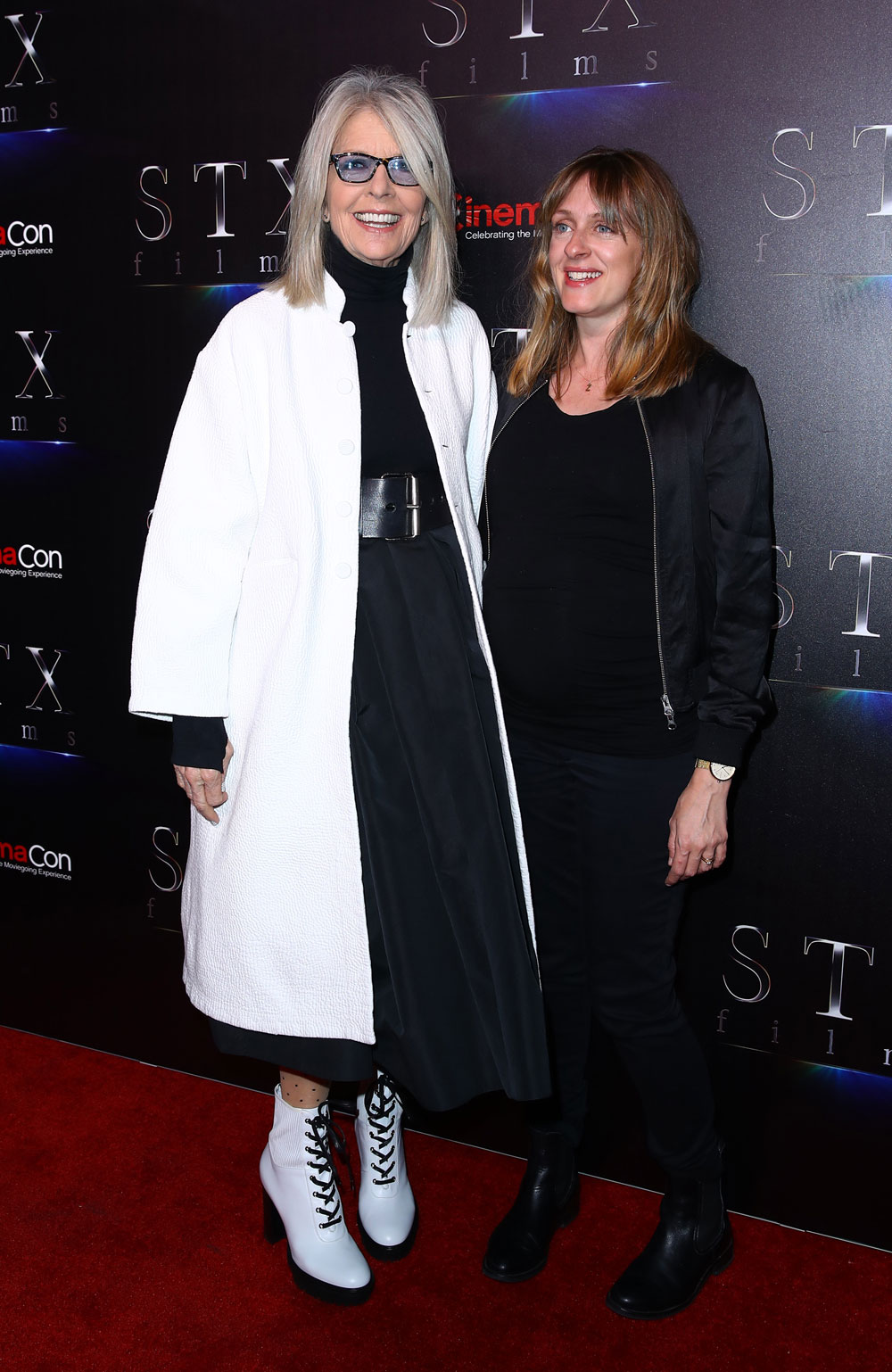 photos credit: WENN, Backgrid, Avalon.red and via Instagram