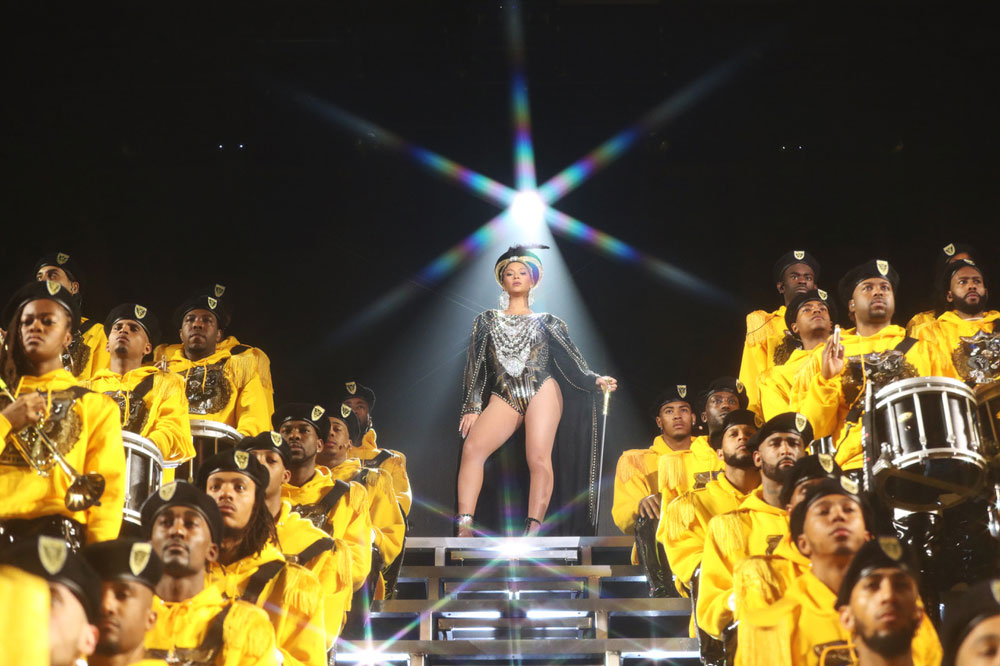 Beyonce's Homecoming documentary on Netflix reminded everyone that what Beyonce did at Coachella was epic, time-consuming and amazing. Beyonce prepared for her Coachella concerts for months, and Netflix captured that journey. The doc also made people wonder: did Beyonce get PAID for that? Considering the amount of work she put in, surely she was the highest-paid Coachella performer in history? No, not really. There was some controversy about the idea that Ariana Grande might have been paid more than Bey, but The Blast corrected the record: Ari and Bey got paid the same.
Ariana Grande and Beyoncé got paid the same amount to headline Coachella, despite reports saying the "7 Rings" singer made double. It was reported this week that Grande was paid $8 million for the high-profile gig and that Bey only got $4 million for her iconic performance. Those numbers are only half true.

According to our sources, the Grande number is accurate and Bey did get $4 million … for each show. We're told the contracts for Grande and Beyoncé were structured exactly the same way — $4 million for the first weekend and another $4 million for the second.
I'm glad Ariana didn't get more than Beyonce, but… did they really deserve the same paycheck?? No disrespect to Ariana, but really?? Also: TooFab reported that The Weeknd made more than Ariana and Beyonce:
It has been revealed The Weeknd may have also made more than Beyonce for his 2018 Coachella performance, if initial reports are to be believed about the "Drunk in Love" singer's salary.

A trusted source told TooFab The Weeknd was paid more than $8 million to headline last year. The Beyhive collectively lost their minds this week over speculation Ariana Grande made twice as much as Queen Bey for her Coachella performance — with Grande reported to be in the same neighborhood as The Weeknd and Beyonce supposedly only pulling in $3 million – $4 million.
That would be the bigger WTFery. And I'm saying that as someone who likes The Weeknd's music too, but is he more deserving of a bigger paycheck? Why?
Also: Beyonce is getting paid, just not by Coachella. Beyonce's Homecoming was part of a three-feature/documentary deal with Netflix, and Beyonce inked the deal for $60 million. Good for her. I wonder if Netflix offered her more money than HBO?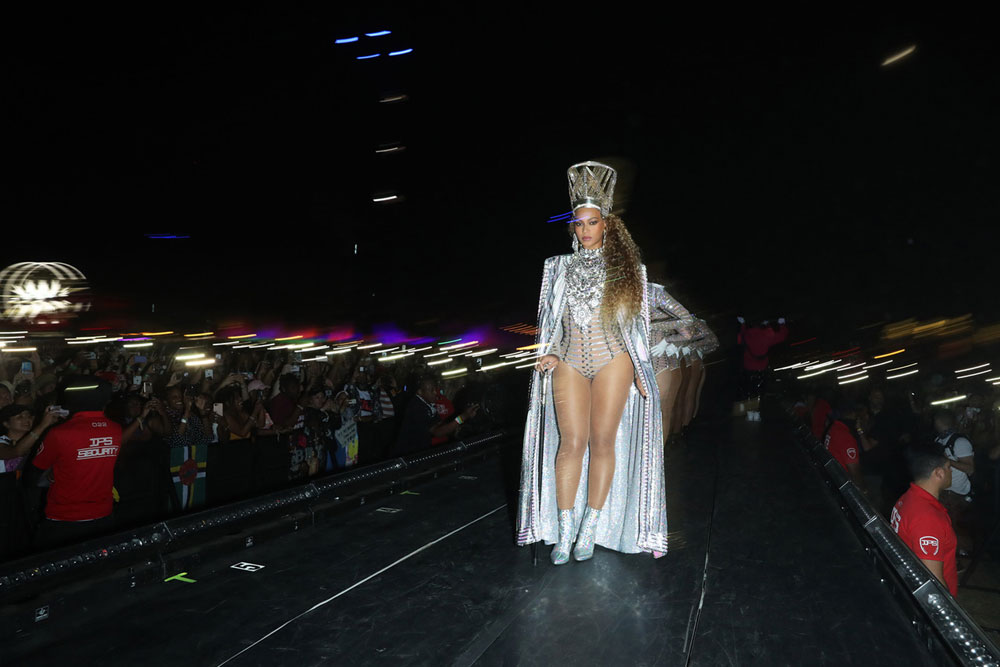 Photos courtesy of Parkwood Entertainment.