Pink is still performing her Beautiful Trauma World Tour, which feels like she's been on forever. She recently played the Staples Center in Los Angeles, so she took the opportunity to pop by Ellen DeGeneres' show before taking off for her Midwest concerts. I think Ellen is her go-to for promotion because she feels safe with Ellen. And that's good because Pink has few places to feel safe in the public, especially when it comes to her social media. She feels so unsafe, that she's decided she will no longer post photos of her kids. The discussion stemmed from the Instagram post above. Pink posted a short video of Jameson playing with Hot Wheels and when things don't go as planned, Jameson said, "Ah, dammit!" Obviously Pink thought it was cute and that's why she posted it. The people who replied, however, did not find it cute and chose to let Pink know… again.
So many people on social media go in on me all the time and this one, some people were like, 'Nice language. I'm sure that came from you.' And 'What kind of a mother do you think you are?' blah, blah, blah. Then somebody wrote, 'I'm a speech pathologist at the university of blah blah blah and I thought his… timing was just perfect. You have a very smart kid.' And I'm just reading like, 'I don't understand positivity.'

First of all, why do you pay attention to that? But there's a lot of haters online. Then, what I like, is that you go after them. And good for you.

Really? Is it? I mean, sometimes I feel like I can change their minds. Really, I'm all about injustice. I don't like injustice. And I don't like how brave people are anonymously. And rude! Just mean. Mean spirited. And so I do. I go in. If I have time, I go in.
I, too, am not a fan of anonymous bravado. Not that I want people shouting at each other on the street, but the anonymous crusaders can get to all of us. I've grown a much thicker skin since I've come to CB but I'm not impervious. I've held onto some comments far longer than I should. But Pink makes a point later that there is a way to correct someone. Specifically she said, "there's a kind way to be online," and goes on to tell about a commenter who pointed out to her that "gypsy" was a derogatory term after she's used it. Pink said she had no idea, thanked the person, took down the post and swore that word would ever come out of her mouth again.
Ellen and Pink discussed the diaper incident again, where Jameson had taken off his diaper and Pink didn't realize it when she posted the photo. She emphasized that she really felt the story behind the photo, the pelican, was interesting enough to tell others about. What's sad in this interview is Pink said she likes to share her family because, "I'm prouder of my kids than anything I've ever done." I get that. Many of us capture a moment that fills us with so much joy, we really want to show it off to others. And instead of it being received as intended, it's met with derision and spite. So Pink said she's not going to do it anymore, she won't share her family because she can't take the mommy shamers coming after her kids and her mothering. She also acknowledged that with Willow being seven now, it was time to start pulling back anyway. This is well-advised but it doesn't make it any less unfortunate. I think we would all benefit by remembering that "there's a kind way to be online."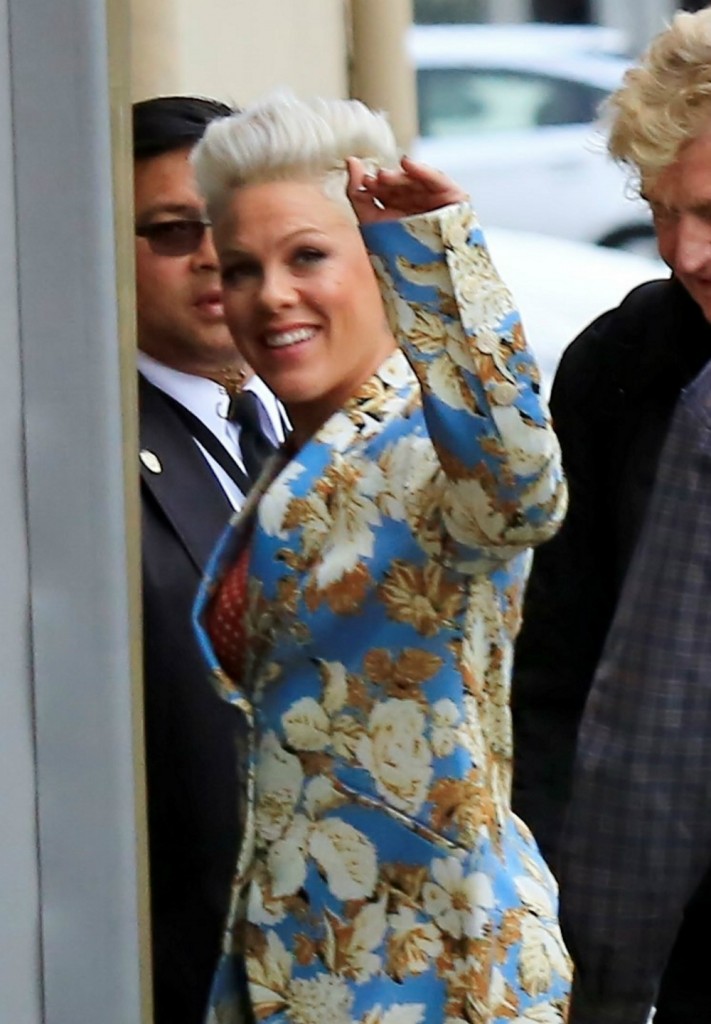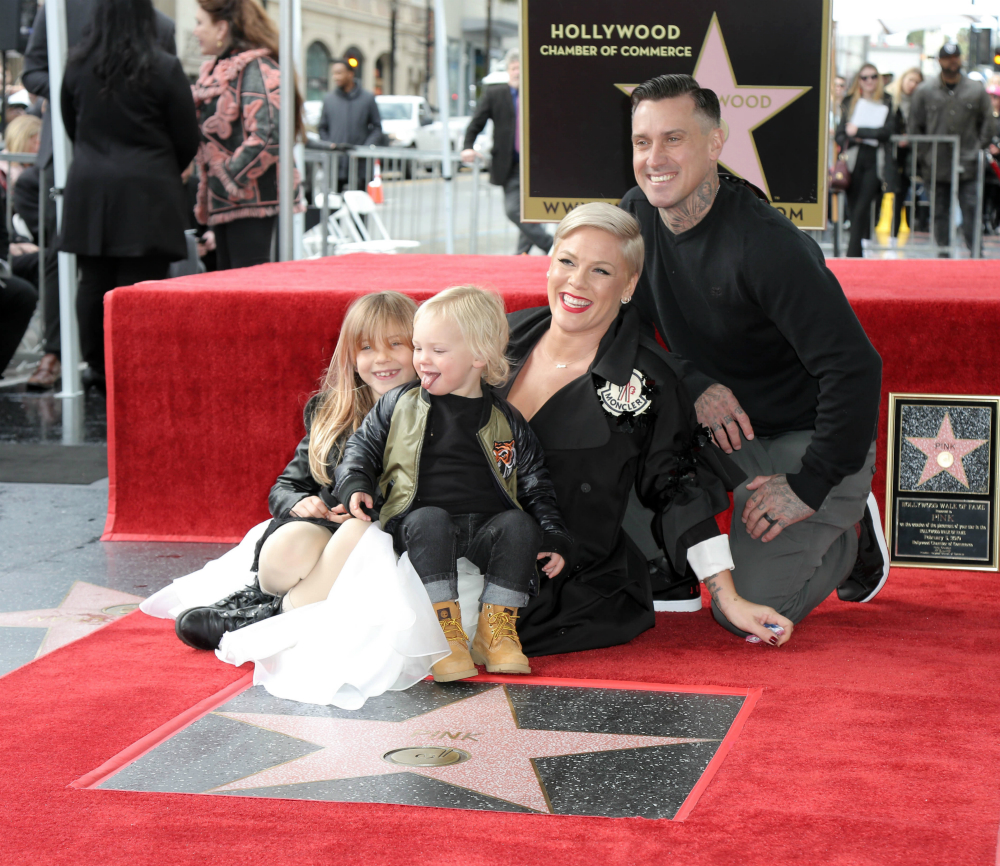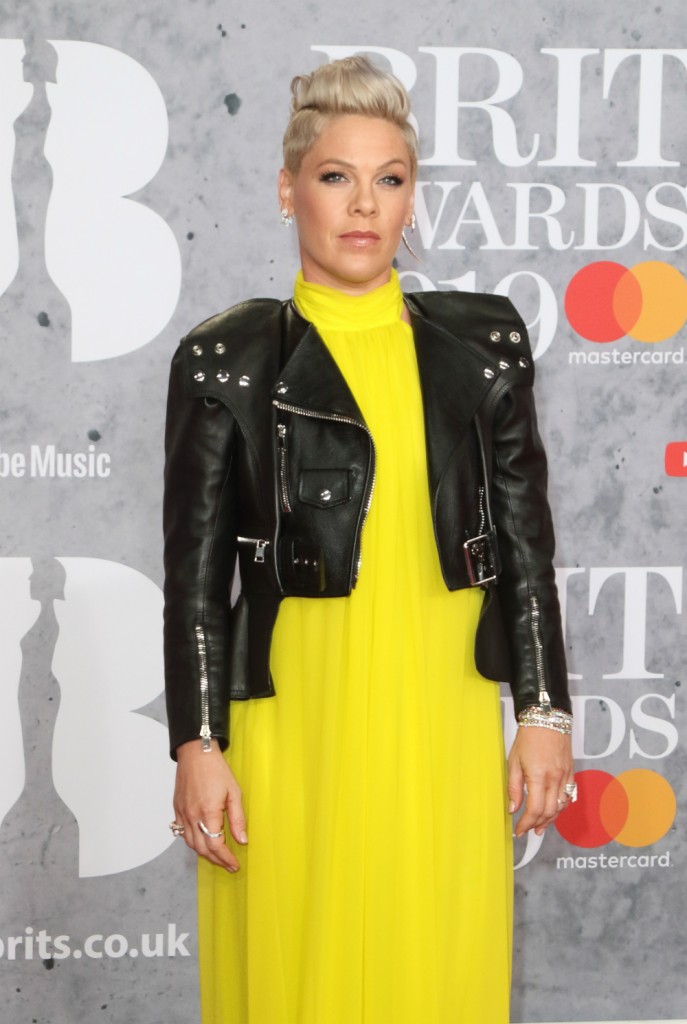 ellentube, WENN Photos and Instagram