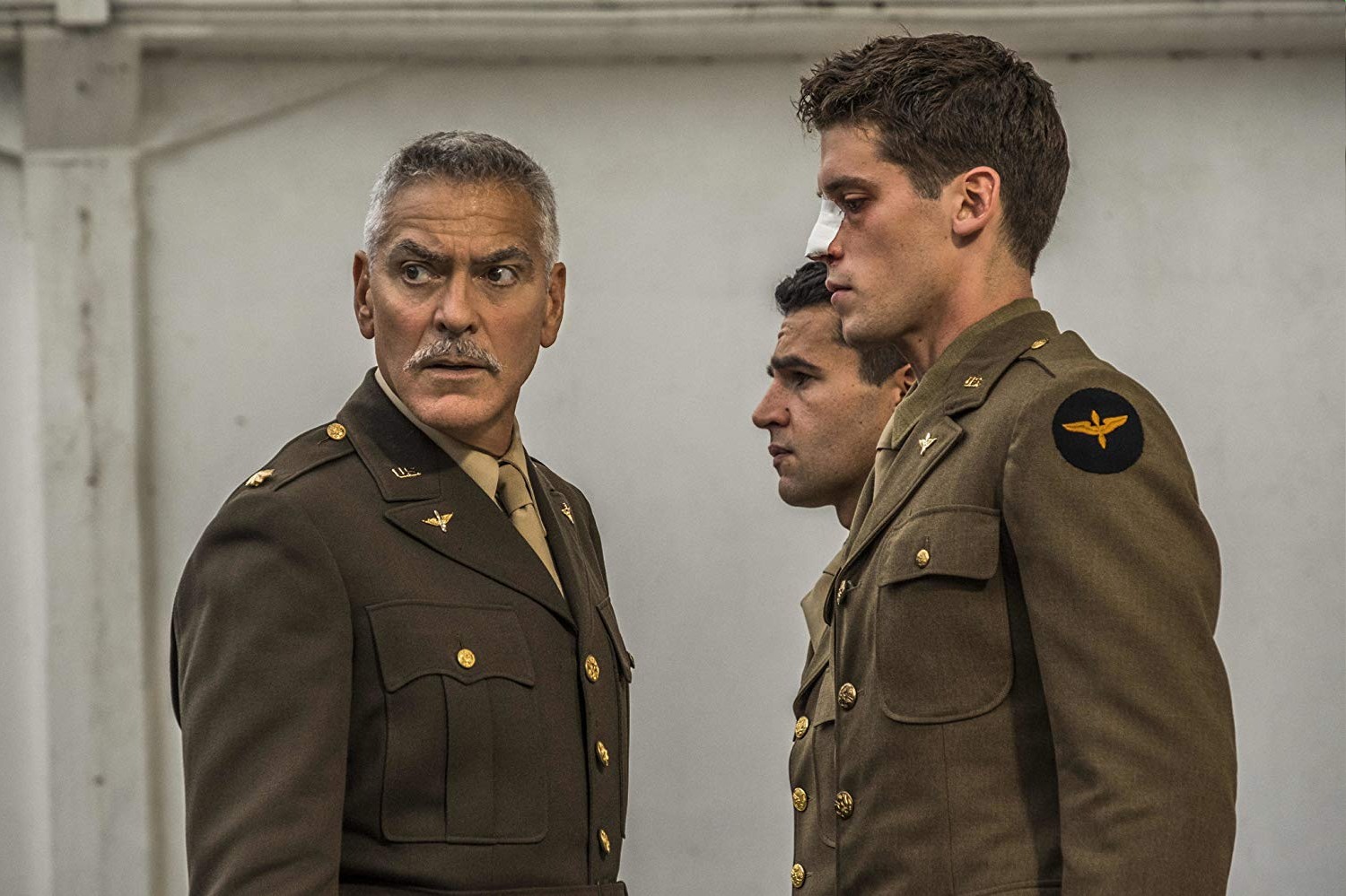 George Clooney is a mediocre director. He's not the worst, not the best, he's just there. I still say that he got so much good press around Good Night and Good Luck because A) it was in black & white and was seen as a "fancy" and B) because David Strathairn's performance really was that good, so people remember the film as great. Everything Clooney has directed since then has been pretty mediocre. I'd also like to point out that we've gotten to the moment where it's kind of inappropriate for people to keep hiring George Clooney to make endless movies/miniseries about white bros and their adventures.
Anyway, George was away last year in Italy. He directed Catch-22 somewhere close to his home in Como. He did not give himself the lead role – it went to Christopher Abbott, who plays Yossarian. This is actually a six-part miniseries, which I'm just learning now, and George directed the first two episodes, and he executive produced the series for Hulu. And he cast himself in a supporting role. The cast also includes Hugh Laurie, Kyle Chandler, and various other white dudes. Maybe I'm feeling blah about this because I never really got into Joseph Heller's famous novel – if you're looking for a good, absurdist, anti-war WWII book about and from the same era, go with Kurt Vonnegut's Slaughterhouse Five every time. Anyway, here's the trailer for Catch-22:
When Clooney is doing absurdist, he always does it the same way. I mean… it's his thing. This is his first time in front of the camera since 2016's Hail Caesar, and his first time behind the camera since the 2017 bomb Suburbicon. Do people want this? I guess so.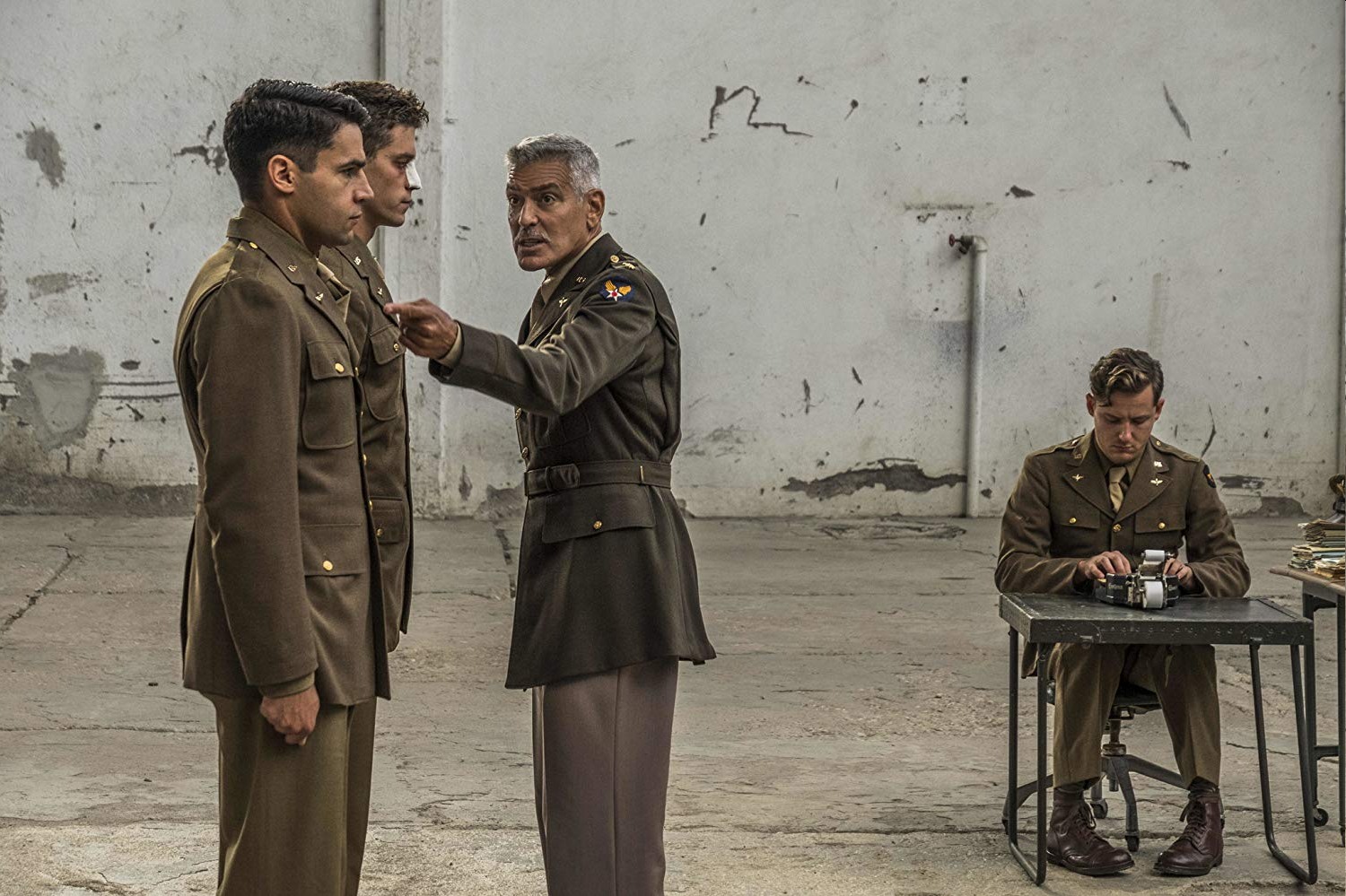 Photos courtesy of Hulu.